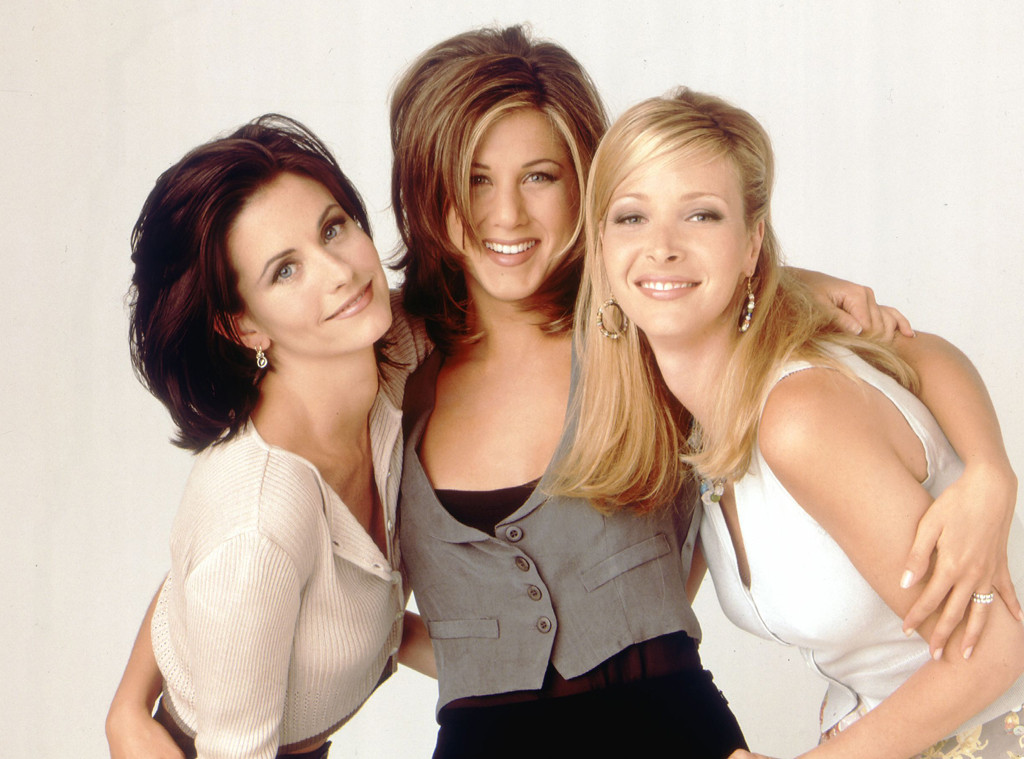 Warner Bros.
Courteney Cox is the gift that keeps on giving on Instagram. The former Friends star paid a visit to her old apartment and documented it on Instagram.
"Goodnight, guys, I'm going home," she said on the New York City street corner used as the exterior of Monica Geller's apartment in Friends. She even used the signature sitcom scene change music.
She captioned the video with "The One Where My Rent Went Up $12,000."
The Friends apartment is located on Bedford Street and the corner of Grove Street in New York City's West Village. The show never shot there, but rather on a soundstage in Los Angeles. The building was used an establishing shot location throughout the show.
Cox recently joined Instagram with the help of Ellen DeGeneres. While on The Ellen DeGeneres Show promoting 9 Months with Courteney Cox, the actress was surprised with a replica of the Friends set and her former costar Lisa Kudrow.
"I wish Lisa Kudrow was here because that would be fun," DeGeneres said while posing with Cox on the iconic orange couch. And then Kudrow appeared.
"You're here!" Cox said. "This is a shock."
The photo was used as her first on Instagram. Since then, Cox has winked at her Friends past on the social media platform. She recently recreated the iconic "Pivot!" scene while directing a furniture move.
View this post on Instagram
The One Where My Rent Went Up $12,000 #friends #mollymcnearney #missthosedays
A post shared by Courteney Cox (@courteneycoxofficial) on
While Cox has been openly embracing her still-popular series on social media, series co-creator Marta Kauffman reiterated the show is not poised for a revival or reunion.
"There are several reasons. One, the show is about a time in your life when your friends are your family. It's not that time anymore. All we'd be doing is putting those six actors back together, but the heart of the show would be gone. Two, I don't know what good it does us," Kauffman told Rolling Stone. "The show is doing just fine, people love it. [A reunion] could only disappoint. 'The One Where Everyone's Disappointed.'"
Source: Read Full Article