It's official: All of Marvel's Netflix series have been canceled. The news that the final two shows, Jessica Jones and The Punisher, are finished in their current capacity comes as no surprise to most, as they follow in the footsteps of Iron Fist, Daredevil, Luke Cage, and The Defenders miniseries. So why did Netflix cancel these shows, which were once a huge draw for the streaming service? Here's what we know.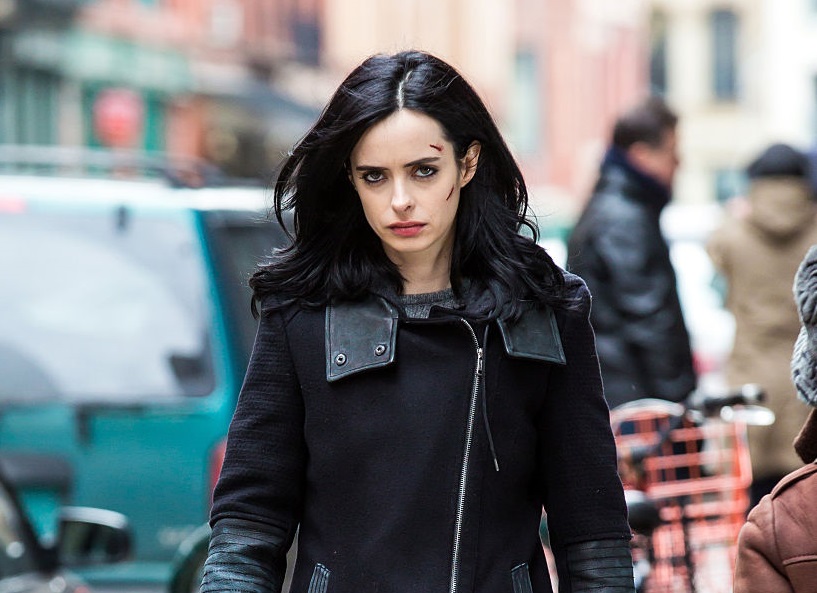 Iron Fist was the first show to be canceled

In October 2018, Iron Fist was canceled. This came not long after the second season of the series, which was the most divisive of the Marvel Netflix shows, premiered on the streaming service. There was no official reason given at the time, and it appeared to be a mutual decision between Netflix and Marvel.
Disney+ was announced

The idea of a Disney streaming service has been floated for some time, since at least 2017. In 2018, the plan became official, with the reveal of the streamer's name, Disney+. There is still no official date for the service's launch, but it's expected to be some time in 2019, likely later in the year. It quickly became obvious that Disney was looking to bring its Marvel properties home.
Daredevil and Luke Cage followed

Just one week after Iron Fist's cancelation, Season 3 of Daredevil dropped. The same day, Luke Cage was officially canceled after two seasons. Weeks later, in Nov. 2018, it was reported that there Daredevil Season 3 would be the show's last. It seemed all but inevitable that The Punisher and Jessica Jones would soon meet the same fate.
The Punisher aired its final season

View this post on Instagram
To all who have served. All who know loss. All who love and understand Frank and his pain. It has been an honor to walk in his boots. I'm endlessly grateful to the comic fans and the men and women of the Armed Services and law enforcement community who Frank means so much to. Thank you to the USMC and all the wonderful soldiers who trained me. Go Hard. Be safe.
A post shared by Jon Bernthal (@jonnybernthal) on
Season 2 of The Punisher began airing in Jan. 2019 on Netflix. At this point, the announcement of its cancelation was imminent.
On Feb. 18, 2019, Netflix officially announced the cancelation of Jessica Jones and The Punisher. Star Jon Bernthal took to Instagram to post a message about the series coming to an end, thanking the show's fans as well as members and veterans of the military.
Jessica Jones Season 3 is still coming out on Netflix

Most of the announcements have come soon after the final season of each show dropped. However, there is still one season of Jessica Jones in production. Though there is no official drop date yet, Netflix said in its announcement that Jessica Jones Season 3 would be here soon.
What was included in the Marvel-Netflix deal?

View this post on Instagram
Taken a few weeks back at the table read for our SERIES FINALE. I love these people to the moon and back. It has been a dream to play Jessica alongside my amazing cast and the best crew in the business for these past 5 years. I am so grateful for every second of it. We have THE BEST fans. You guys mean the world to me and I appreciate you beyond words. The final season of #JessicaJones is coming later this year and I am proud of how we complete JJ's journey. I can't wait for you all to see it. Stay tuned and more to come. (Also my creator/ showrunner/ partner/ bff @melissa.rosenberg is totally wearing a #krystenknitter original ☺️☺️) @rachaelmaytaylor @ekadarville @carrieannemoss @netflix @marvelsjessicajones @marvel
A post shared by Krysten Ritter (@therealkrystenritter) on
The original deal between Netflix and Marvel included five shows: Daredevil, Jessica Jones, Luke Cage, Iron Fist, and The Defenders, which brought all four heroes together in one epic crossover. Each individual series would have 13 episodes, a stipulation that ultimately became a point of contention, as Netflix wanted to lower the episode order so as to "tighten the creative." The Punisher was not included in this original deal, and there was no set number of seasons for each show.
The future of Marvel TV

As The Hollywood Reporter writes, there is a lot of Marvel TV content out there, and plenty more to come. However, Disney is keeping everything under its own umbrella as opposed to licensing its shows out. Series on ABC, Freeform, Hulu, and Fox/FX all fall under Disney jurisdiction in some way or another (the latter two are part of the Disney-Fox deal). With brand new content slated for Disney+, there is no shortage of Marvel TV in the future, and there is even the possibility that the Defenders will find themselves on Disney+ or another Disney-owned network in the future.
Source: Read Full Article