Seinfeld aired its iconic finale 22 years ago, but the show is still as popular as ever before.
Netflix bought the streaming rights to the classic '90s sitcom for a whopping $500 million. Hulu currently holds the broadcasting rights for Seinfeld, with the deal set to expire next year.
If that's not enough prove that Seinfeld is still one of the most beloved and followed TV shows in history, then what more do you need?
Seinfeld co-creator Larry David sat down with GQ to talk about a variety of topics — including Curb Your Enthusiasm – his other blockbuster show that's in the midst of its 10th season. And during the interview, David admitted his surprise over how popular Seinfeld remains.
"I want someone to explain it to me," he said. "I really don't get it, other than — and it's not very profound — it's funny. And when something's funny, people like it."
Seinfeld is widely ranked among the greatest sitcoms in history, and the humor of the show has never gone away. Its status as a timeless classic, of course, is a key reason why Seinfeld ranks up there as one of the most popular television series' ever.
Related: Every Cast Member Of Seinfeld's Net Worth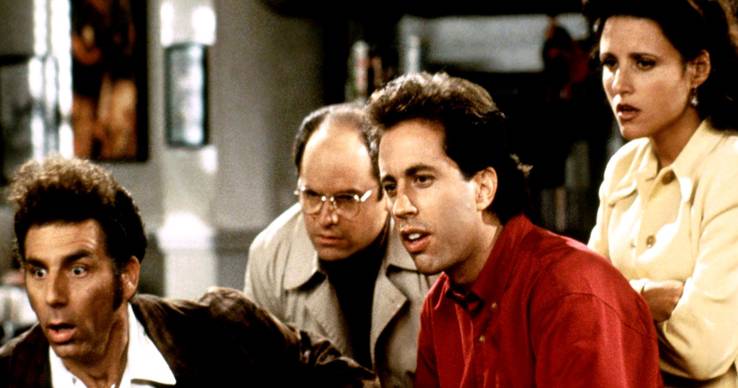 Fans and pundits widely refer to it as "the show about nothing." There aren't any firm premises for the show, which follows the lives of Jerry Seinfeld (the title character), George Costanza, Elaine Benes and Cosmo Kramer. Their difficult dating and love lives are a main focus of the series.
Seinfeld, a real-life stand-up comedian, applied his real-life humor to the show. They took everyday routines and occurrences and found a ways to make them into hilarious and unforgettable episodes. The fact the show was "about nothing" and still managed to reach legendary status was a simply display of the creativity by David and Seinfeld.
Seinfeld began airing in 1989, and despite initial struggles, it quickly became one of the top must-watch programs in the early '90s. 180 total episodes were spread across nine seasons, with the finale airing on May 14, 1998.
Next: Robert Downey Jr. Hasn't Completely Ruled Out An MCU Return For Iron Man
Source: Read Full Article