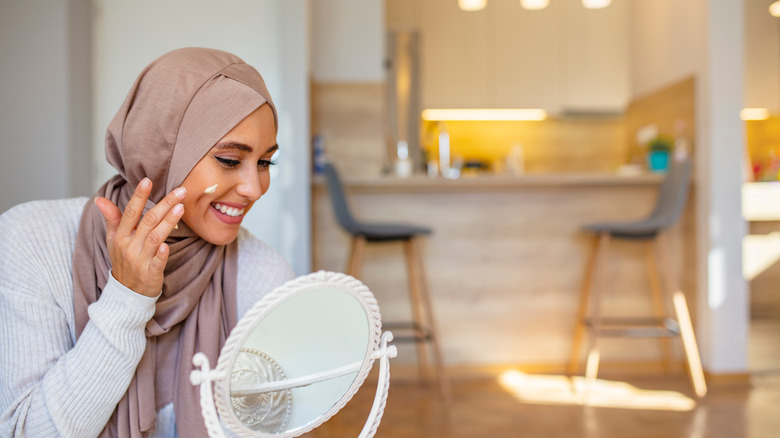 Welcoming in a new season means digging out new clothes, long evenings in the sun, and refreshingly cool drinks to hydrate you from the inside out. However, if you notice that your skin texture has changed, it may have something to do with the change in season. Medico Beauty explained that when the seasons change, there are fluctuations in temperature and humidity. This can leave you feeling dryer. So here are some natural and gentle home remedies for rough textured skin.
Whether you naturally have a dryer skin texture or find that your skin fluctuates with the season, you don't have to splurge on expensive skincare to nourish and soften your skin. In fact, you could remedy it with ingredients in your pantry.
Formula Botanica noted that homemade skincare isn't really a trend, but is a staple in many different cultures across the globe. With recipes and go-to ingredients passed down from generation to generation, homemade skincare and beauty concoctions have been maintained. Given many different factors (financial, accessibility, a global pandemic keeping us indoors, etc), making your skincare at home is now a "booming trend," with many DIY fans happily jumping on the bandwagon. 
So, if you want soft supple skin and are willing to take a chance on the products already in your cupboard, here are some at-home remedies for rough textured skin.
At-home exfoliants will transform your dry skin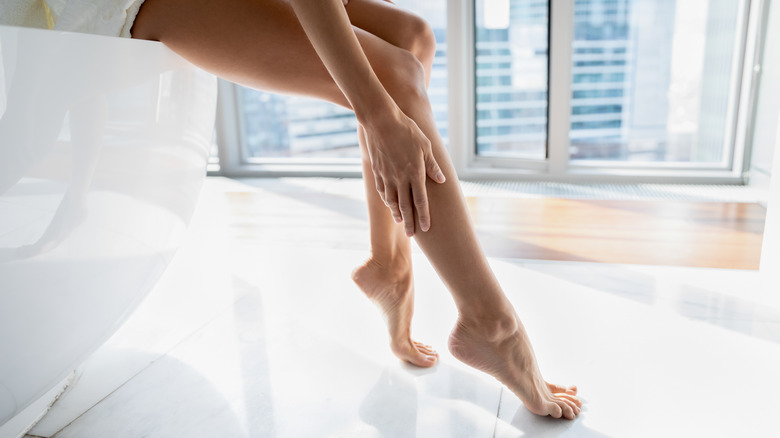 The American Academy of Dermatology explained that exfoliants can stimulate the production of collagen, which may help your skin stay firm and radiant. To make your own at home, you'll need a bowl and spoon, measuring utensils, and a base oil. Healthline noted that you could use coconut, jojoba, grapeseed, or olive oil.
Once you've got your basic products, you can select your ingredients. Healthline explained that coffee scrubs are really popular, as they're super simple and gentle. All you'll need to make a coffee scrub is the coffee grounds, warm water, and oil. Brown sugar scrubs work in a similar way and only require your base oil and brown sugar.
If you're looking for something a little bit different, The Tea Cup Of Life noted that green tea body scrubs have antioxidant properties, and they can smooth out the skin's texture. To make this scrub, all you'll need is your base oil, sugar, a green tea bag, and matcha green tea powder.
One of the key steps to getting clear and soft skin is getting rid of any dead skin cells. This applies to your face and body. However, you'll want to ensure that any masks or exfoliants you put on your body are gentle.
Oils and foods you can use on your rough textured skin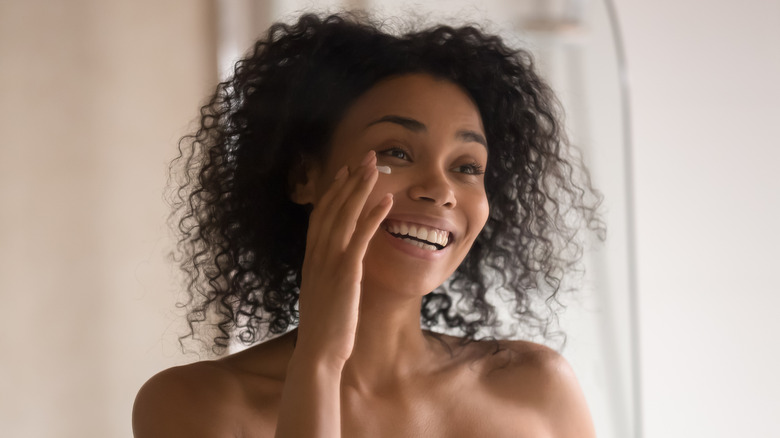 Once you've exfoliated all of the dead skin off your body, you'll want to pump some hydration back into it. There are so many body balms, butters, and lotions that claim to give you the softest skin. However, Healthline explained that you can go straight to the source by using natural ingredients found in your cupboard.
The publication noted that honey has bioactive properties which can soothe the skin and smooth out fine lines. They also listed coconut oil as being a super-intensive moisturizer, that's gentle on the skin and can work as an anti-inflammatory to treat some skin conditions. Oatmeal baths and masks are also great ways to assist your skin in getting enough moisture and retaining it. As the ingredients are natural, they shouldn't irritate your skin.
The Greatist also noted that natural yogurt can be great to help you achieve a smooth skin texture. As yogurt has a really silky, creamy texture, it's great for nourishing the skin. They explained that after you've tried it with plain yogurt you can add honey, aloe vera, or turmeric for an extra boost of hydration and glow.
What you eat and drink can heavily impacted your rough skin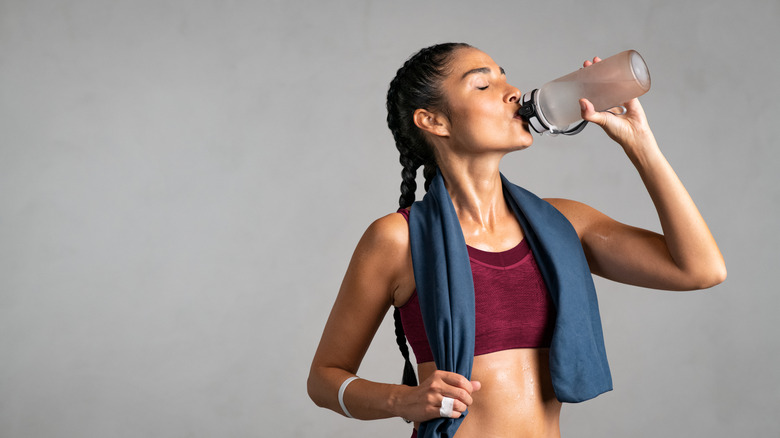 Combating external factors that may be affecting your skin is great, but The Skin To Love Clinic explained that your diet can have an immense impact on your skin texture. They noted that not drinking enough water, or eating processed foods, can lead to rough textured skin and conditions like acne.
If you want to give your skin a boost from the inside out, they recommended that you opt for foods that are high in omega-3. These include nuts and fish. Similarly, drinking green tea as well as adding it to your scrubs and masks can help repair damaged skin and improve your complexion if you suffer from redness. Vitamin C-rich foods, like many vegetables, can help repair your skin and assist in the production of collagen. Similarly, turmeric can improve your skin's texture and has antioxidant properties.
Olay noted that you don't have to cut out food groups altogether in order to get softer glowing skin. They explained that instead of eating refined carbs and sugars, such as sweets, white rice and pasta, and sugary drinks, you can opt for whole-grain options and orange and yellow vegetables.
Source: Read Full Article