Between color, texture, and style, hair comes in all different shapes and forms. But despite how different it may look, hair has the potential to make us all feel the same — and that's confident. Whether you consider your hair a badge of honor or a tool for self-expression, we're all about celebrating what makes you feel unique. And what better way to celebrate than by giving yourself a little gift?
That's where Ulta Beauty's Gorgeous Hair Event comes in. Similar to the popular 21 Days of Beauty Event, the Gorgeous Hair Event features three weeks of daily haircare beauty steals to help you discover your best hair. Cult-favorite brands? Check. Must-have tools? Check. Major markdowns? Check! To inspire you to find something you're extra excited about, we asked our most hair-obsessed editors to share the items they're most excited to pick up each day of the event. From moisture masks to keep thick curls hydrated to volumizing spray perfect for adding oomph to your hair, there's something ahead for everyone.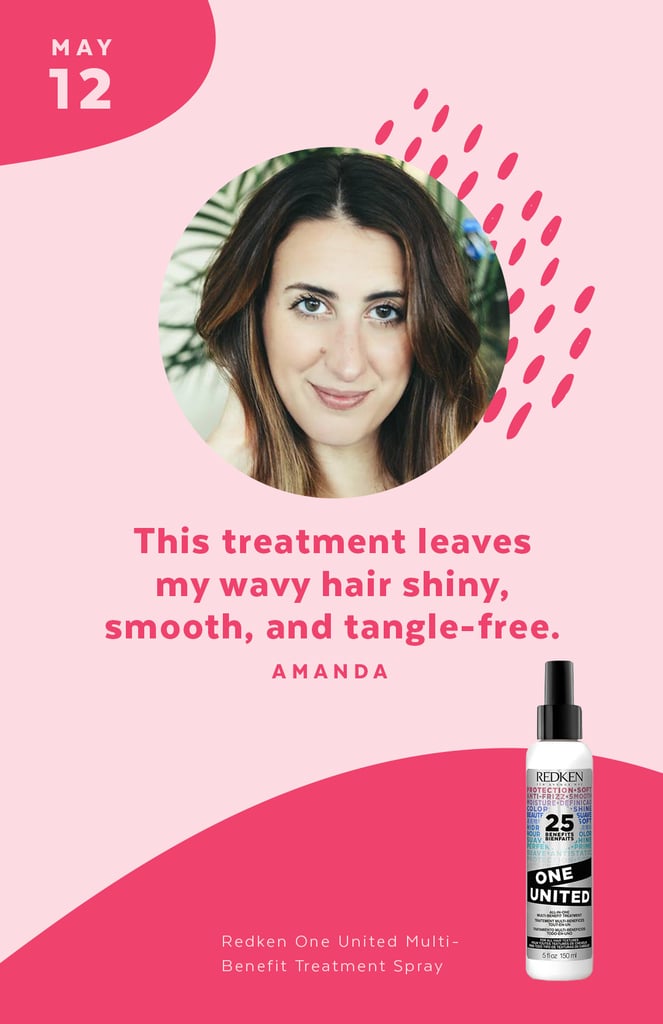 Senior Beauty Editor and new mom Amanda is all about effective products that save her time. This treatment helps transform her thick and frizzy hair into I-woke-up-like-this waves overnight.
"I typically like to wash my hair at night, add hair oil to prevent frizz, and then let it air-dry while I sleep. The problem is that sometimes hair oil can leave a residue on my hair that I don't love (to say the least), but my naturally wavy hair is very porous, sucking up every type of nonoil, leave-in treatment I've tried. Cue the Redken One United Multi-Benefit Treatment Spray ($12, originally $24). I use this treatment on towel-dried hair, evenly applying throughout my hair before combing through. When I wake up in the morning, my normally knotty, fine hair is shiny, smooth, and tangle-free, and there is no unsightly film around my roots."

Editorial Coordinator Haley uses this shampoo daily to keep her dry, color-treated hair healthy and hydrated.
"It seems that every time I go to the salon, I go a bit brighter with the blond. I'm always on the hunt for a good shampoo that will make my hair feel as silky and soft as it did before the added color, and the Pureology Hydrate Sheer Shampoo ($14.75, originally $29.50) is the fix I need. The silicone-free formula has my hair feeling moisturized and bouncy — almost the same as how it felt without highlights."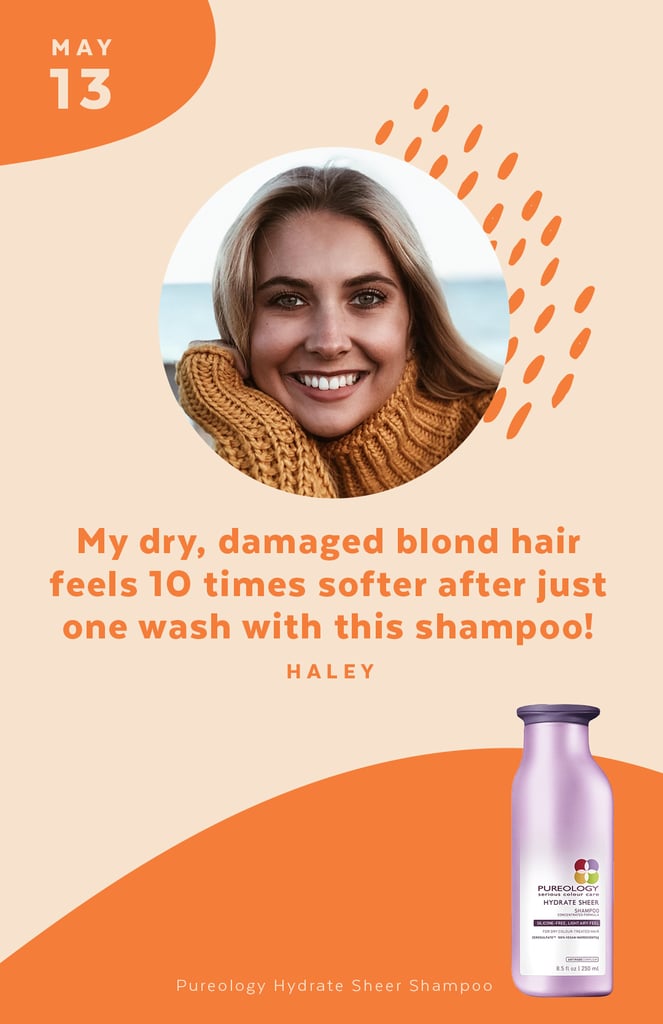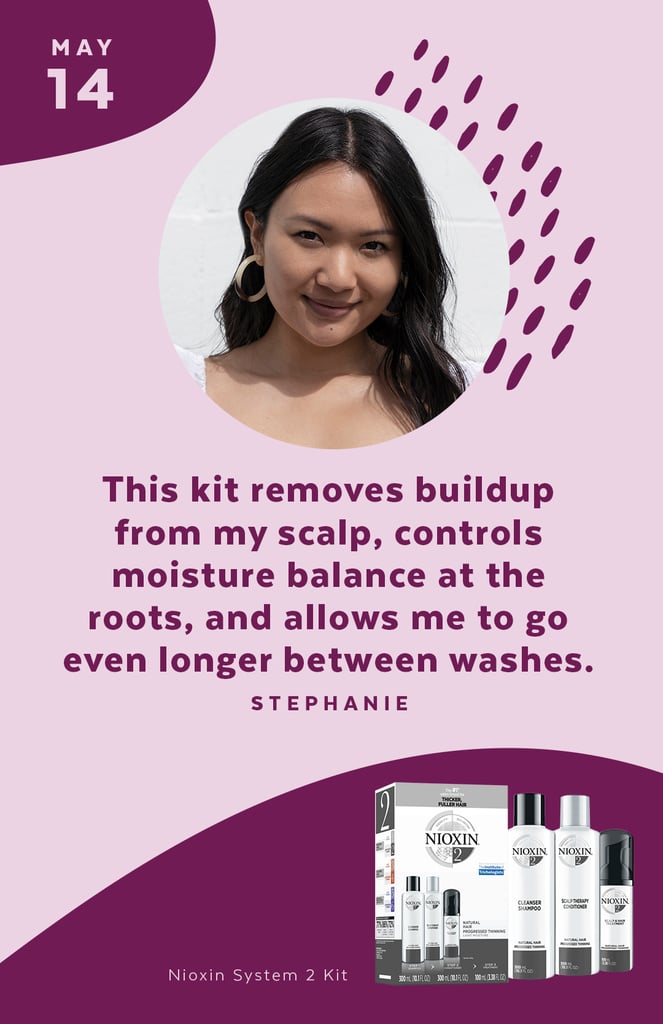 Call it lazy-girl beauty or efficient time management, but anything that helps Beauty Editor Stephanie keep her oily-prone roots fresh for days is a total win in her book.
"As someone who has oily hair but also actively avoids daily shampooing, my main concern is controlling oil on those in-between days. Since scalp health plays a huge role in managing oil production, I rely on the Nioxin System 2 Kit ($22.50, originally $45), specifically the Cleanser Shampoo and Scalp Therapy Conditioner, to remove buildup and control moisture balance. Treating my scalp with the same care as my face has really helped reduce oil and allows me to go even longer between washes!"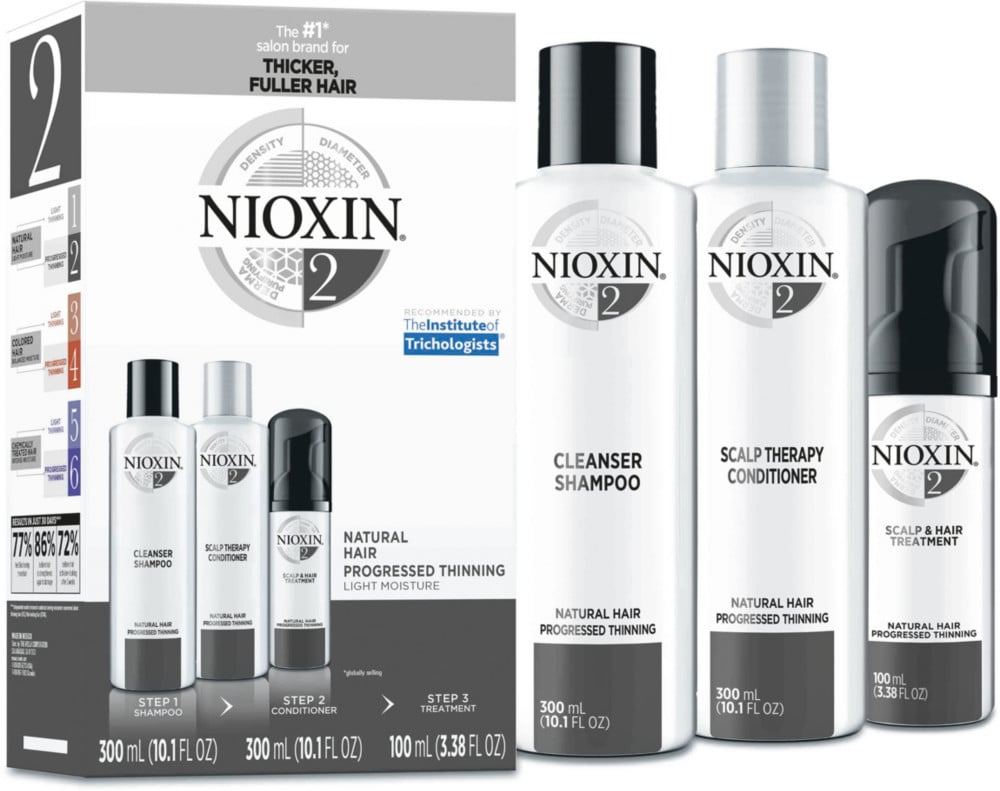 If a voluminous, salon-quality blowout is your end game, take notes from Senior Beauty Editor Kelsey. She applies this before blow-drying to take her fine, flat hair to the next level.
"Nothing — and I do mean nothing — feels better than walking out of the salon with a fresh blowout. The best one I've gotten in years was at Drybar (go figure), where the stylist miraculously transformed my sad, limp hair into crazy voluminous waves. Her secret? This Drybar Southern Belle Volumizing Mousse ($13, originally $26). You can bet I keep a bottle of the stuff in my bathroom to get me as close as possible to the same salon magic at home."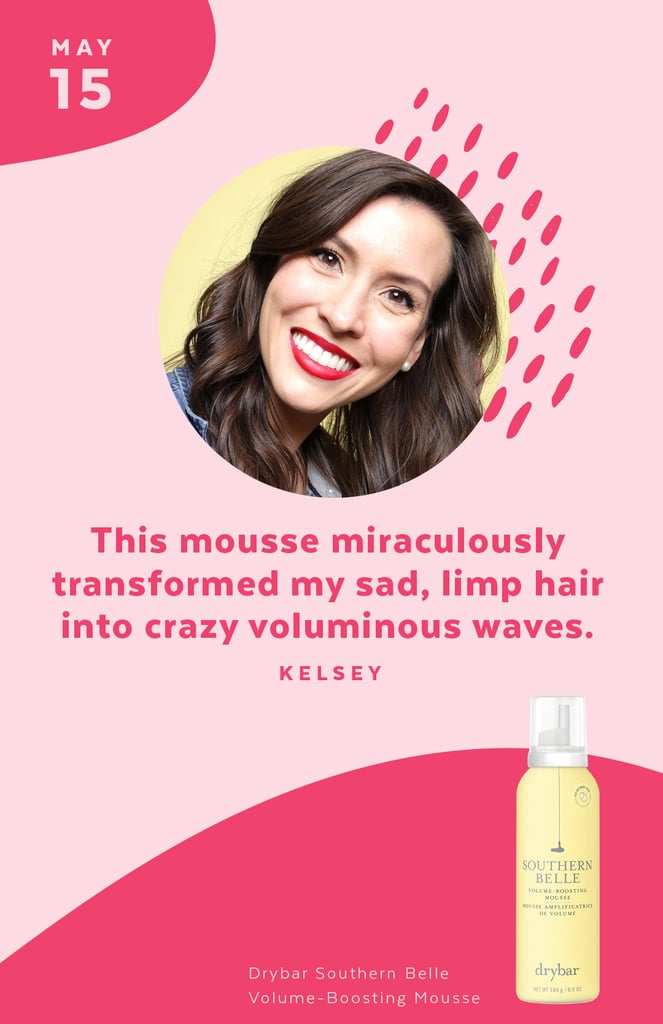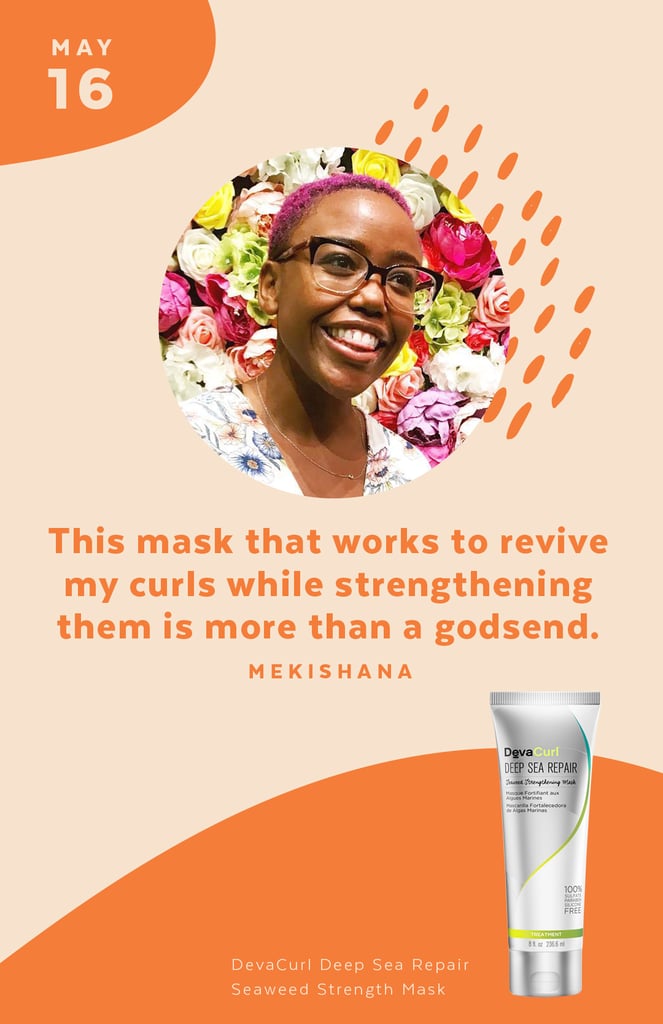 When your hair is thick, curly, short, and color-treated like Assistant Entertainment Editor Mekishana's, managing it is a little easier with a hydrating mask on hand.
"Having thick hair is both a blessing and a curse, especially when I have to work to keep it moisturized after regular color treatments. A mask that works to revive my curls while strengthening them is more than a godsend. The DevaCurl Deep Sea Repair Seaweed Strength Mask ($18, originally $36) left my curls super soft but still defined, which is really important when you have hair as short as mine! It is deeply hydrating and allows my curls to form easily when I'm styling later on. It also smells heavenly, which is an added bonus."

If you have coarse strands, you know how tough it can be to style your hair and have it hold that way. Stephanie likes this tool for its coarse-hair-friendly setting.
"I use a flat iron almost every day to straighten my ends and smooth out the cowlick near my forehead. I love the design of the Croc LED Titanium 1″ Flat Iron ($49.50, originally $99) — it's lightweight and easy to control, plus I appreciate that it has a specific setting designed for my coarse hair type."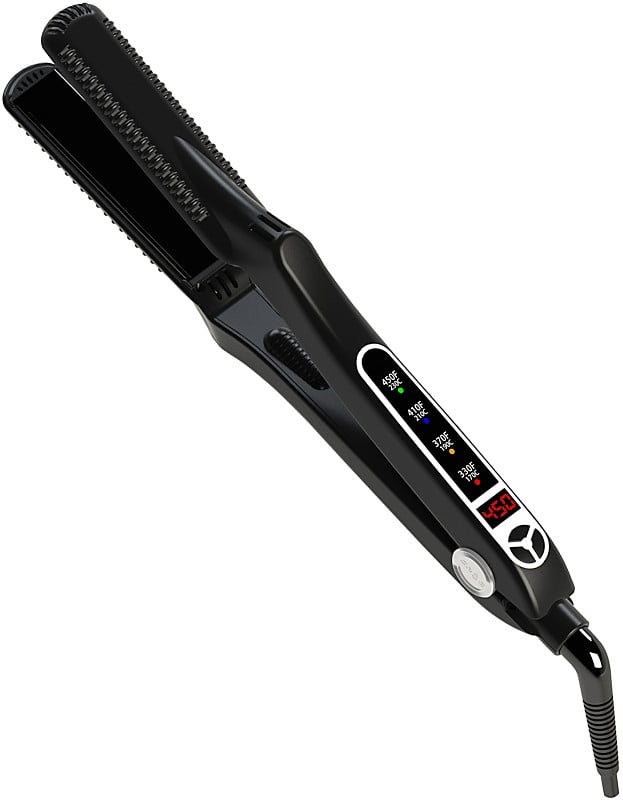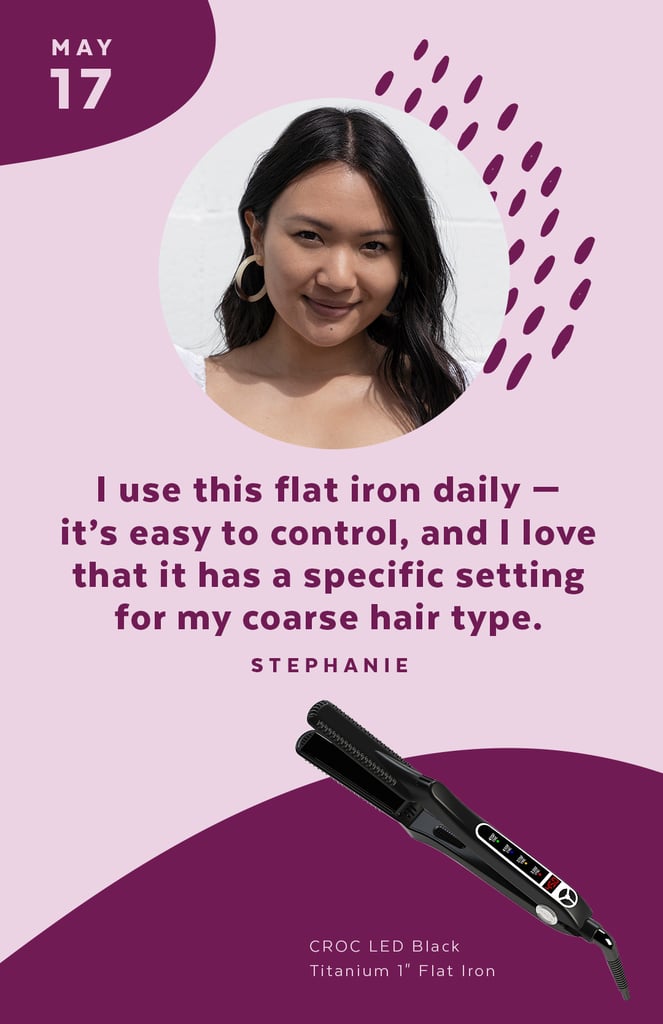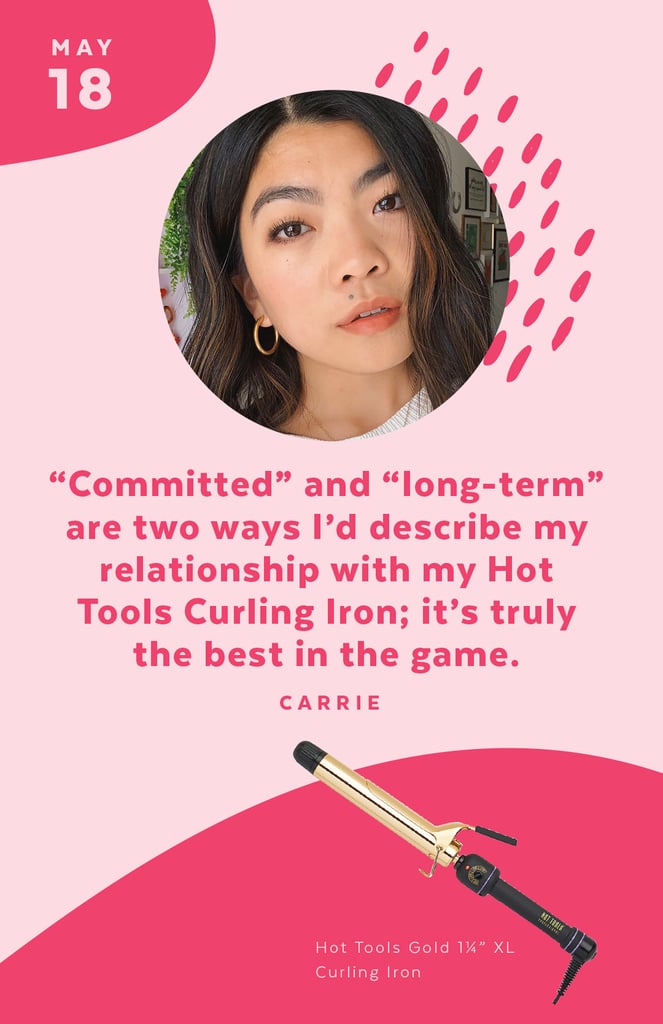 If Assistant Beauty Editor Carrie's impressively longstanding relationship with this curling iron isn't enough to prove its worth, we don't know what is. She's been using it to add waves to her thick, straight hair for nearly a decade!
"'Committed' and 'long-term' are two ways I'd describe my relationship with my Hot Tools Gold 1 1/4″ XL Curling Iron ($30, originally $60); it's truly the best in the game. I've been using the same one since my early high school years and can't even count how many times I've recommended it to other people. It heats up crazy-fast, can be used with the clamp or without (wand-style), and the 1-1/4-inch barrel creates the perfect-size curl waves. Plus, it's more affordable than — yet just as effective as — its pricier counterparts."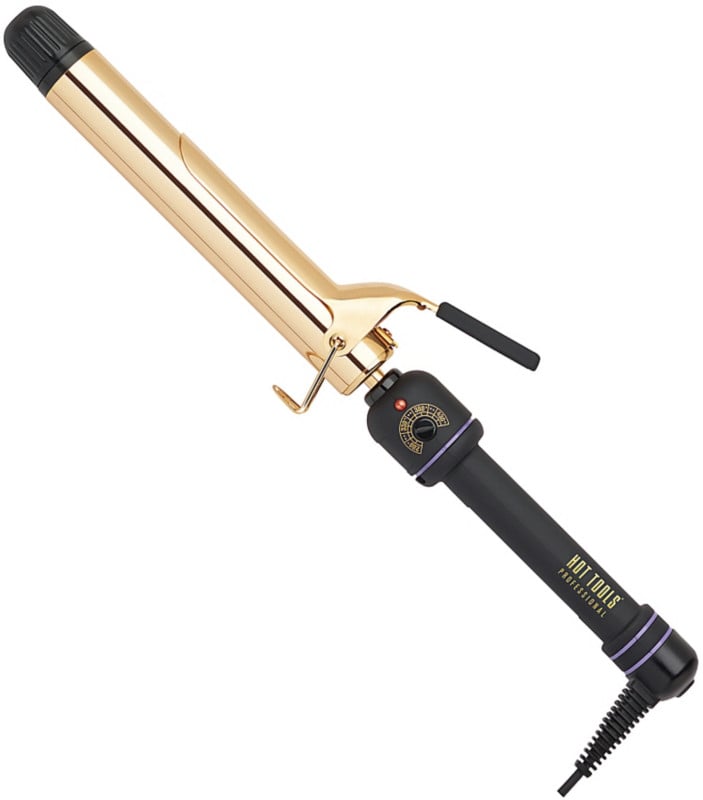 A product that styles, treats, and smells heavenly? There's not much else Kelsey asks for, and we agree. This treatment smooths, conditions, and strengthens, plus adds volume and polish, all in one.
"Frankly, I'd buy the Living Proof Perfect Hair Day 5-in-1 Styling Treatment ($14, originally $28) for the citrusy scent alone — and have gotten more compliments after hugs when I wear it than on my personal fragrance — but it certainly helps that it also keeps my hair from frizzing up on particularly humid days. (You can thank the brand's patented blend of polymers for that.)"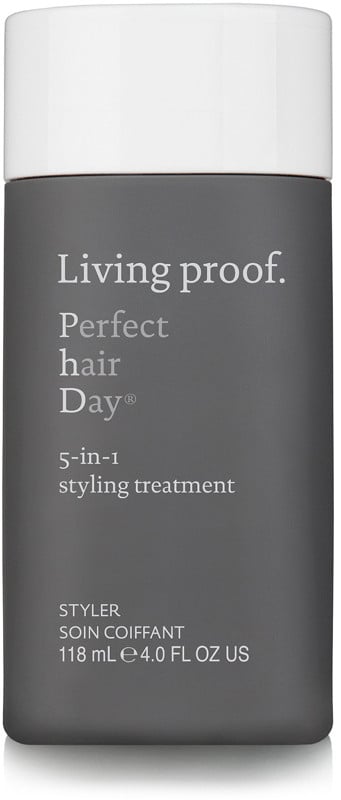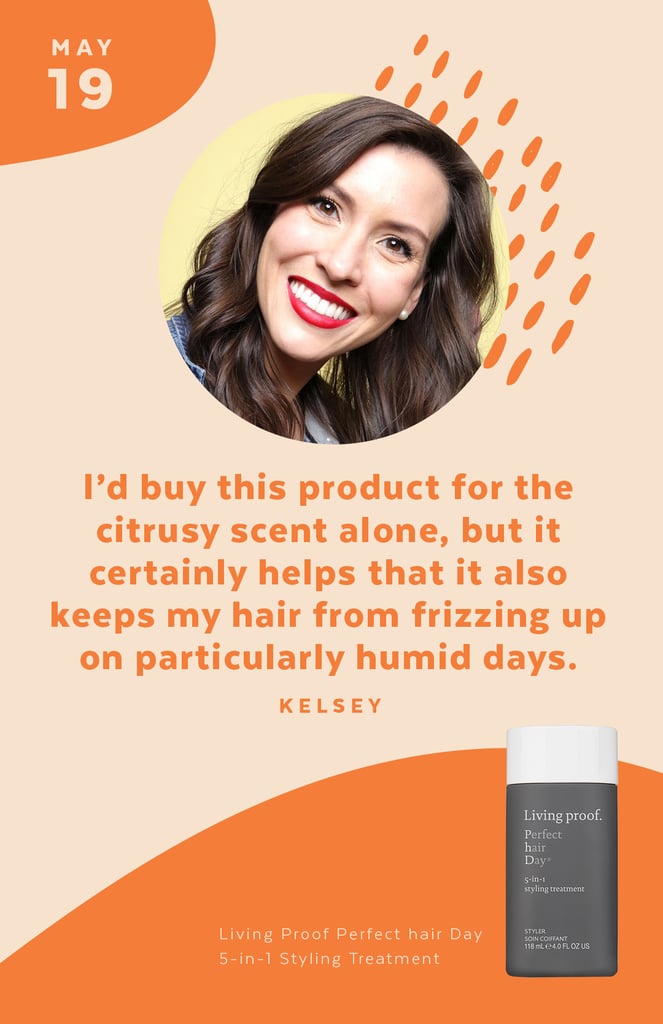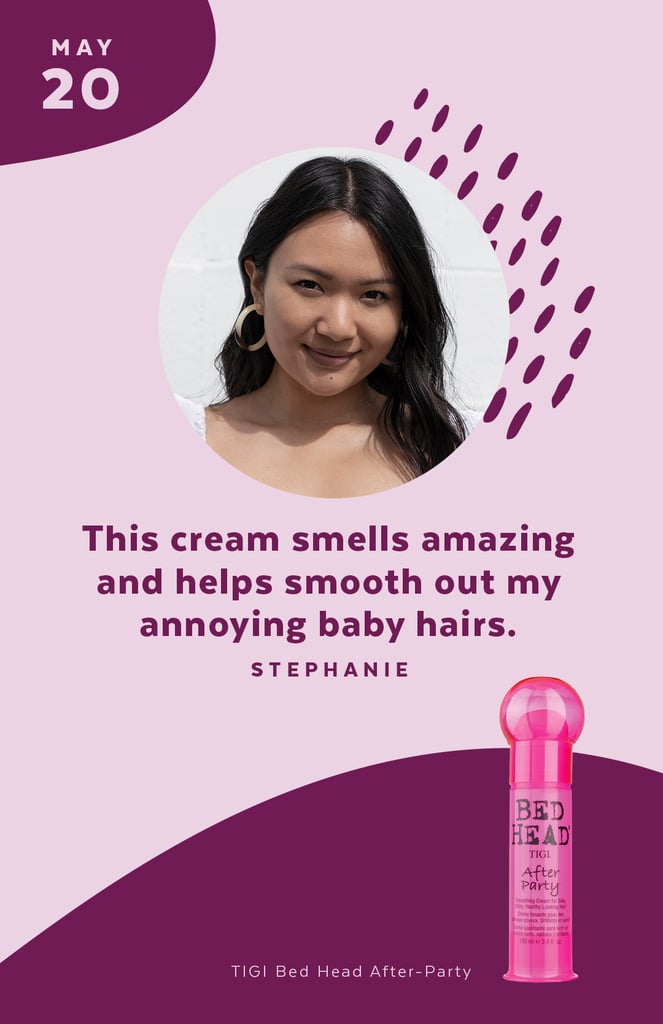 Funky flyaways, be gone! Stephanie relies on this cream daily to keep her hair looking silky, smooth, and shiny.
"I've always had annoying and unmanageable baby hairs that stick straight up along my middle part. The Tigi Bed Head After-Party Cream ($11.50, originally $23) helps control them for a smooth, slick effect. Plus, it smells amazing!"
Carrie is all about a buzzy beauty ingredient. If you're wondering whether oat milk can do anything for your hair, the answer is yes.
"Well, it looks like oat milk has made its way to the beauty world — and honestly, I'm here for it. This Klorane Dry Shampoo ($10, originally $20) is both effective at reviving second ( . . . or third, or fourth, if you're me) day hair while also providing volume and helping boost the texture in my previously styled hair. And it turns out oat milk isn't just on the ingredients list for the sake of buzz — it actually protects the hair, which is perfect for my sensitive scalp."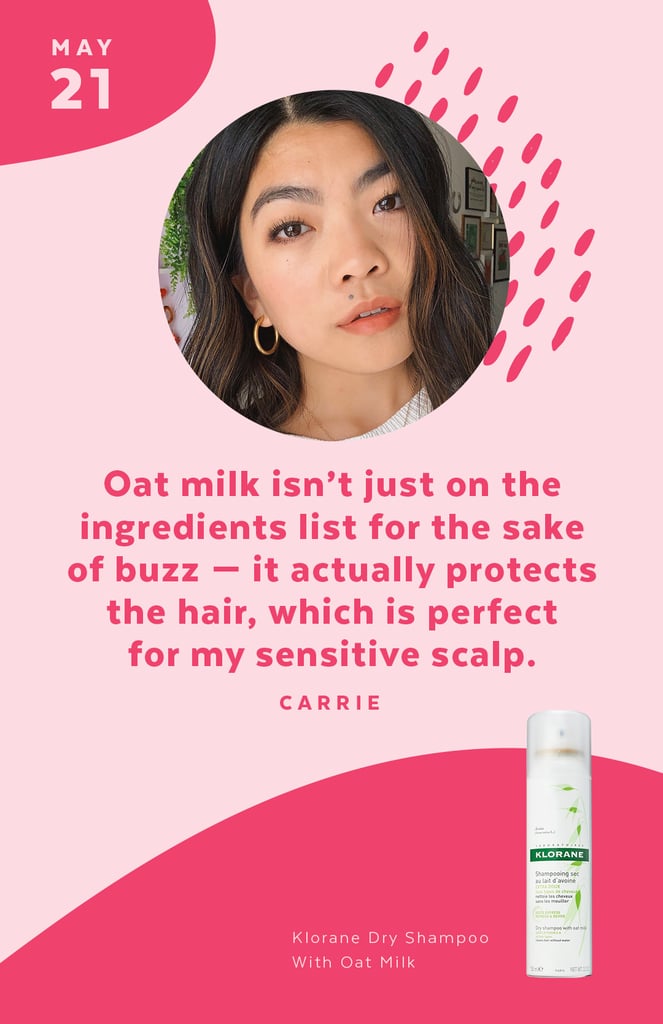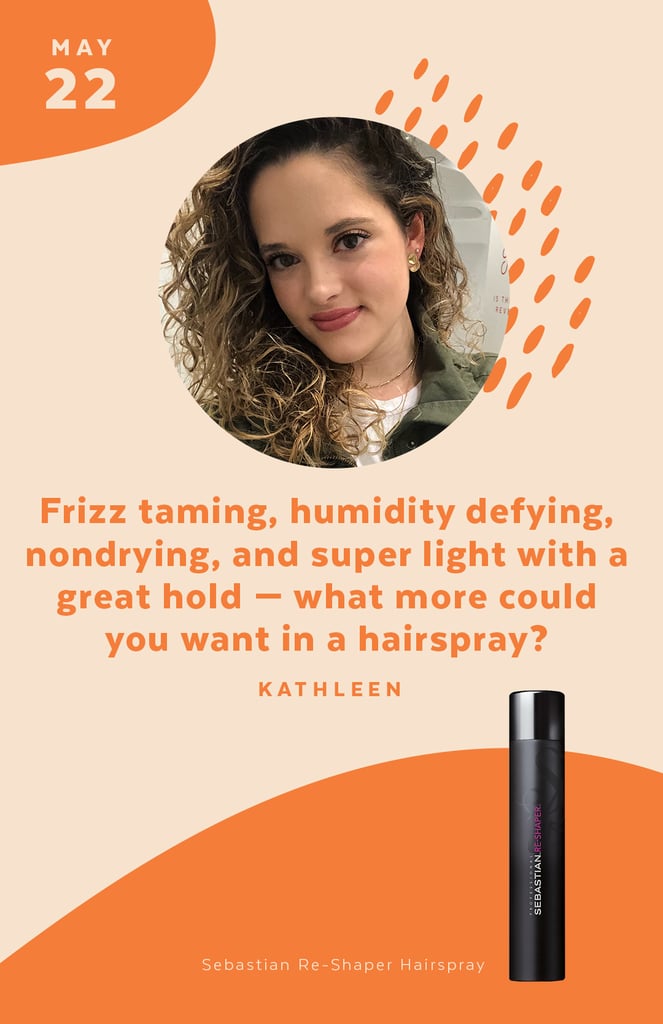 Nothing turns a good hair day into a bad hair day faster than humidity, especially when you have unruly curls like Associate Fashion Editor Kathleen does. Her trick for taming frizz all day long? This hairspray.
"Since I already have parched hair, I typically avoid hairspray, as it has a tendency to dry out my curls even further. The Sebastian Re-Shaper Hairspray ($10, originally $20), however, doesn't dry out my locks or make them stiff. My favorite thing about it, though, is that it tames frizz while keeping my curls in place. Those humidity-resistant claims are no joke, and I can't wait for this product to be my secret hair weapon this Summer. I have a feeling my bad hair days are in the past!"

Take it from Mekishana: short, curly hair is so much easier to manage when it's well-hydrated. This product locks in moisture thanks to ingredients like shea butter, cocoa butter, and vitamin E.
"I am constantly searching for products that will keep my coils hydrated and soft, while still defined after styling. The tgin Butter Cream Moisturizer ($7.50, originally 15) makes my hair super soft without greasy buildup, which is pivotal since I already have oily skin and don't need the double stress. A small amount goes a long way, which means you'll be getting your money's worth!"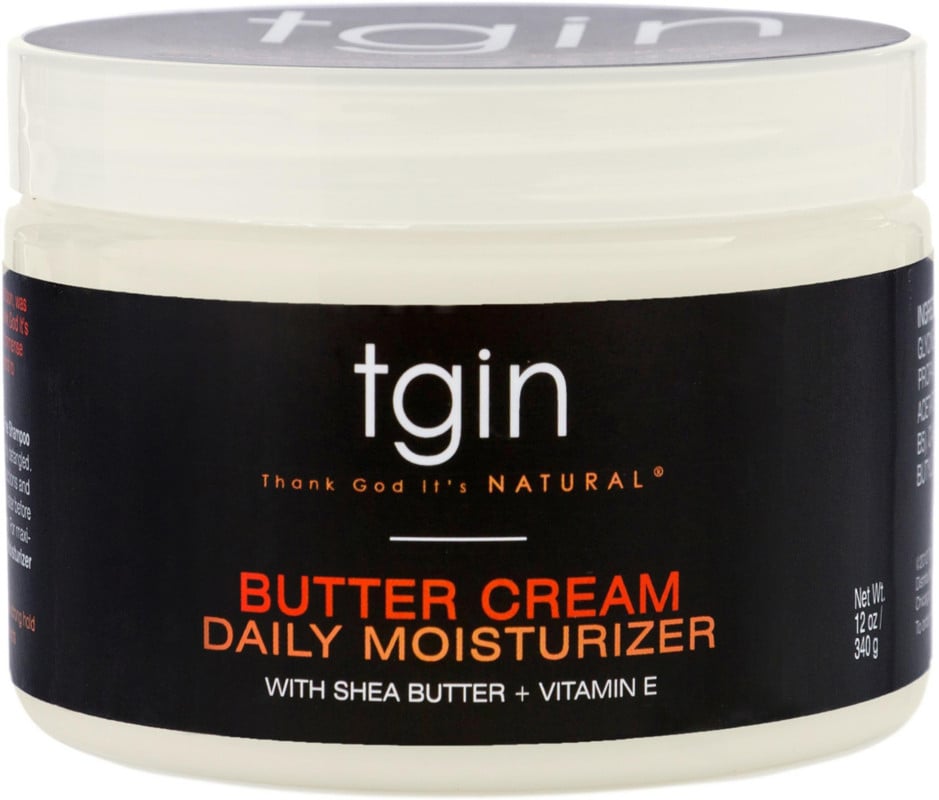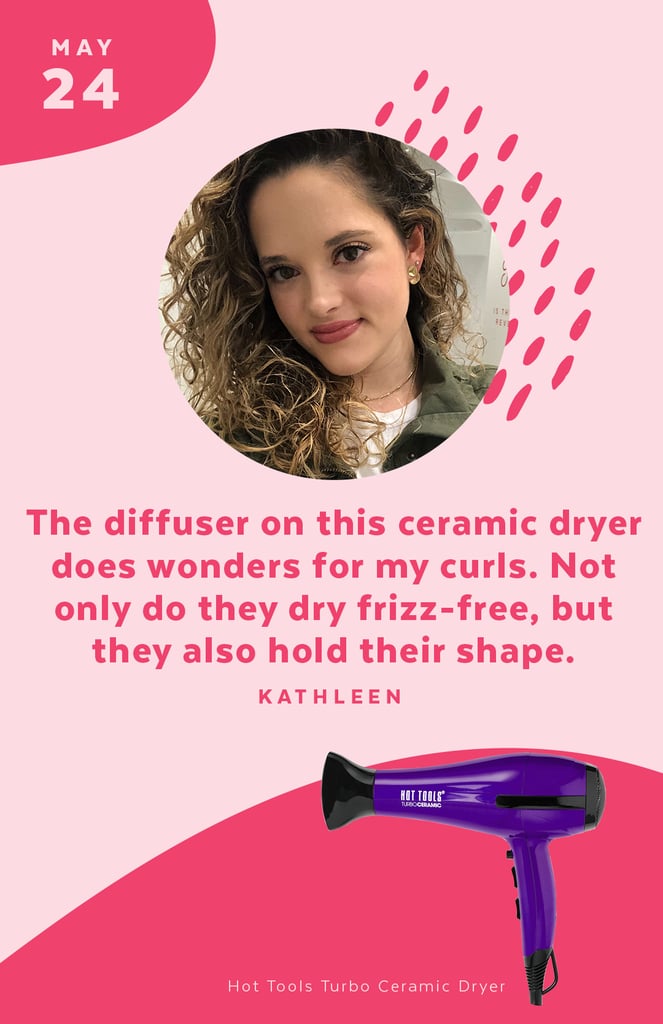 Between reducing frizz and setting her style, it's safe to say this blow dryer is "the one" for Kathleen.
"The diffuser on this Hot Tools Turbo Ceramic Dryer ($25, originally $50) is perfect for my wildly curly hair. My hair looks better than ever — even after sleeping on it — and I love how it also helps to combat frizz, which is normally a major issue for me. The icing on the cake is that it doesn't take long at all to completely dry my entire head (and I have A LOT of hair). I truly feel like I've finally found a dryer that works for me!"
Kathleen loves anything that helps her save a step in her extensive hairstyling routine. Applying this mousse pre-blow-dry defines her naturally curly hair so well, she can actually skip the curling iron altogether!
"I've tried countless oils, creams, and mousses to help shape and hold my curls, and this Kenra Nitro Memory Crème 18 ($9, originally $18) does everything I need it to do. My biggest hair problem is frizz, and this cream completely eliminates it. I typically curl my naturally curly hair with a curling iron to give it more definition and shape, but with this product, I don't even have to take that extra step because my curls look good enough on their own!"

Double the functionality, double the win. Haley loves using this two-in-one iron to maximize her styling capabilities.
"A straightener is a product I simply can't live without. Each day, I either straighten or wave my hair, and with both styles, I use the CHI For Ulta Beauty Temperature Control Hairstyling Iron ($50, originally $100). Not only does the iron style my hair, but it also makes my hair feel amazing. One of my biggest problems is how dry and coarse it can be, and the CHI hairstyling iron locks in moisture!"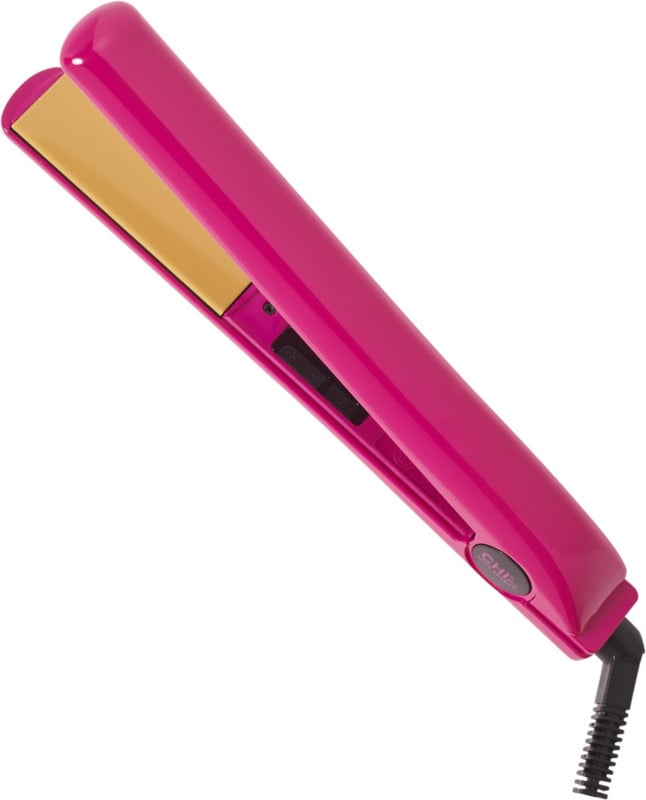 Postpregnancy hair loss and regrowth is a struggle Amanda is currently very familiar with. With the help of these supplements, her hair is on its way back to all its strong, thick, prebaby glory!
"Three to seven months postpartum is when I had significant hair loss. I couldn't take a shower or brush my hair without leaving a trail of strands behind. Let's just say, my Swiffer became a bathroom essential. I was taking my prenatal pills and biotin to help promote regrowth, but now that I have a smattering of baby hairs around my hairline, it's time to step up my hair game. I've started taking Viviscal Extra Strength Hair Nutrient Tablets ($20, originally $40) because they are specifically made to help promote existing regrowth with its proprietary AminoMar marine complex. Extralong hair would be nice, but what I'm really excited for is stronger, thicker hair."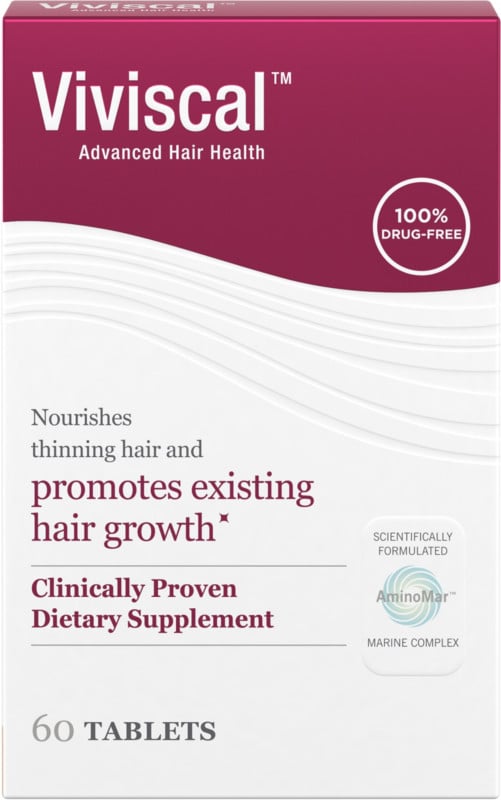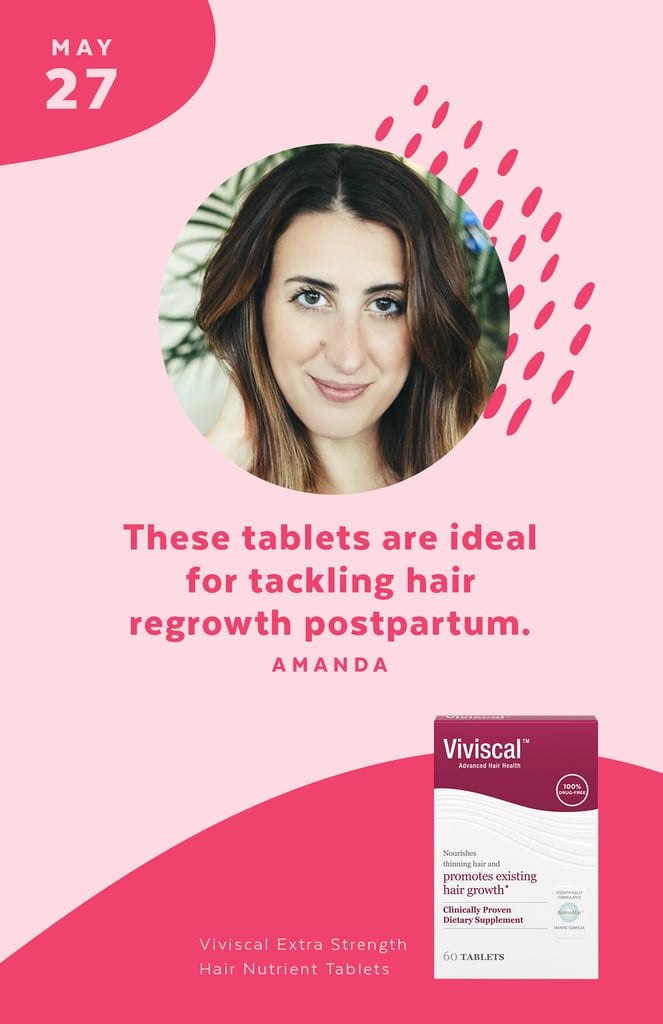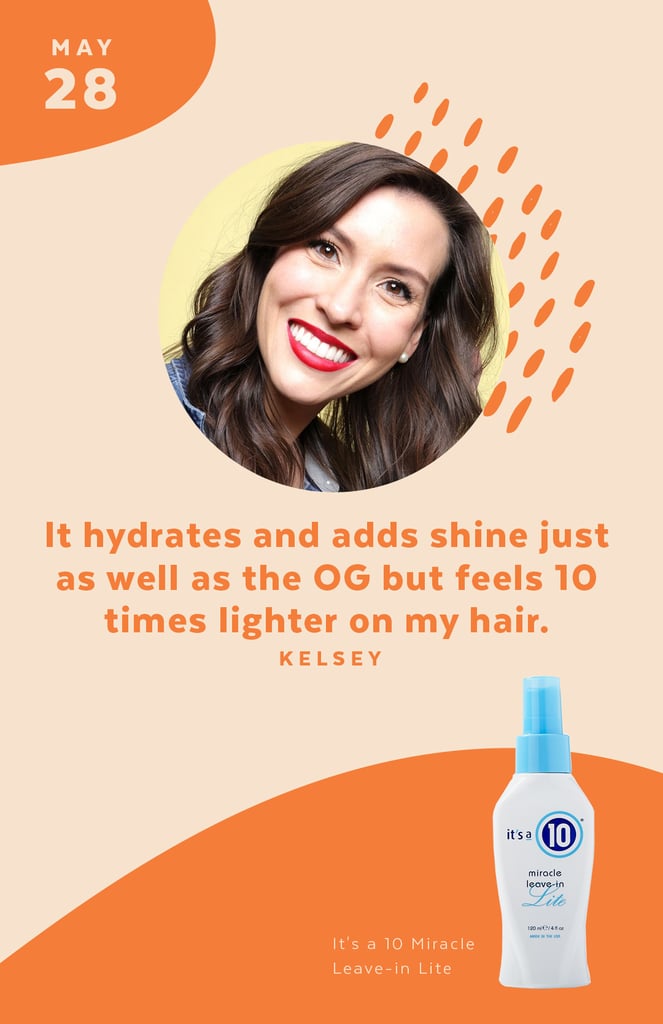 For years, Kelsey thought she had her conditioning spray situation all figured out. That is, until she discovered the same product with a new, fine-hair-friendly formula.
"I've been obsessed with the original It's a 10 Miracle Cream for years; it's like the product equivalent to a paramedic — bringing my hair back to life like that. My only complaint, though, is that I can't use it every day without feeling weighed down, which is why the It's a 10 Miracle Leave-In Lite ($9.50, originally $19) has become my new modern-day savior. It hydrates and adds shine just as well as the OG but feels 10 times lighter on my hair."

With ingredients like fennel seed oil and coconut oil, this deep leave-in conditioner intensely hydrates. Mekishana applies it on her tight coils but recommends it for looser curls as well.
"I'm generally not a fan of leave-in sprays because they tend not to work for hair as thick and curly as mine. The Mizani 25 Miracle Milk Leave-In Treatment ($10, originally $20) spray is incredibly lightweight and nongreasy, perfect for getting bouncy curls that don't dry out in a day. If your curls need something light and moisturizing with a delicious scent, this is definitely something to try out!"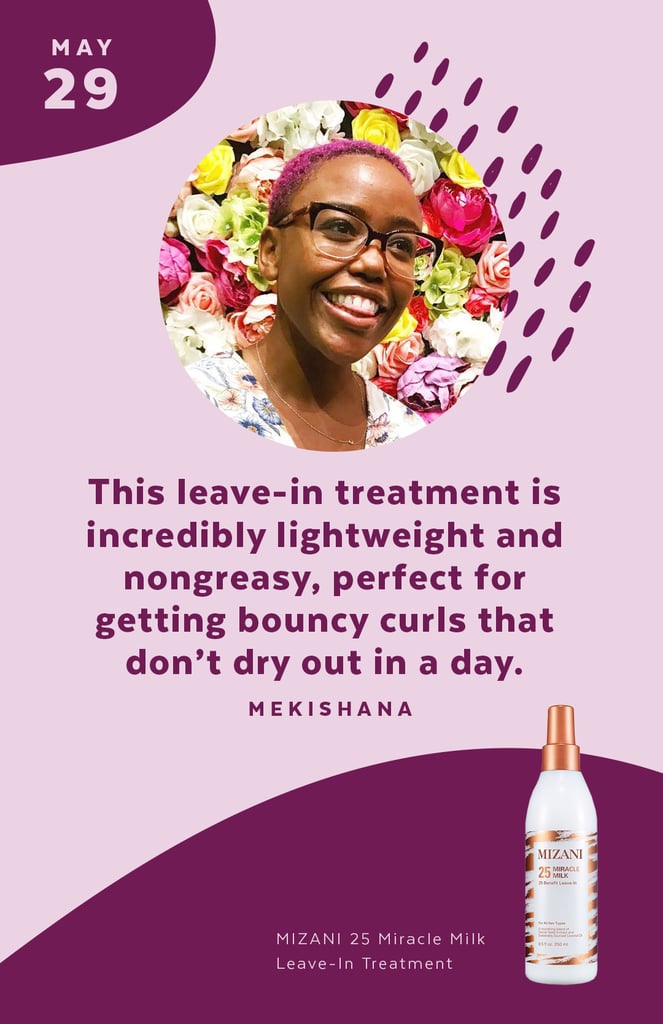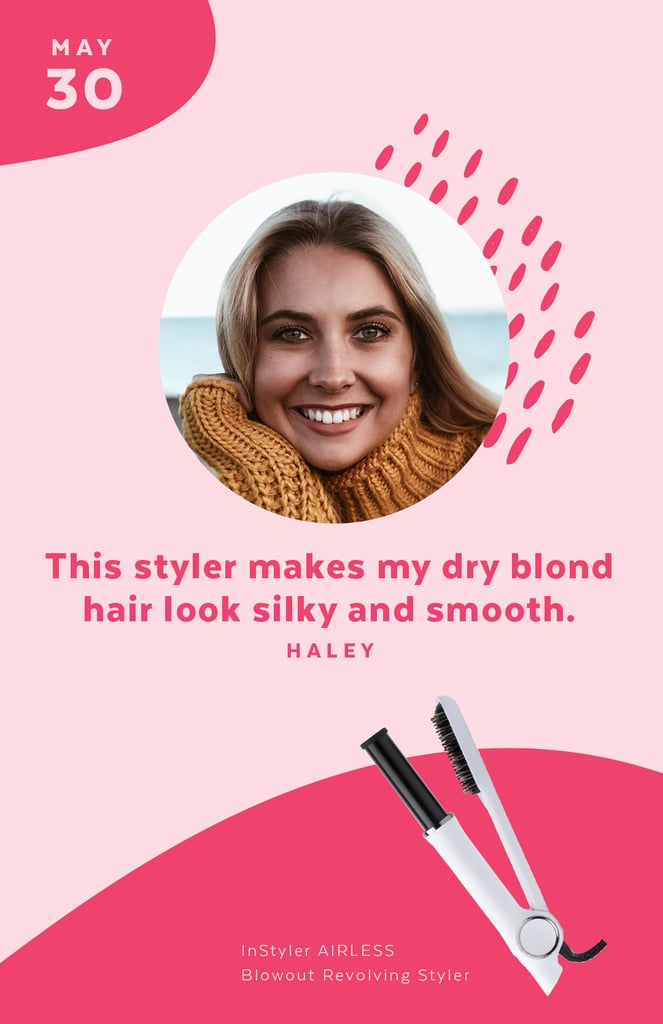 This tool is like the high-tech upgrade to a round brush and blow dryer you never knew you needed. It transforms Haley's hair from looking dry and brittle to silky and smooth.
"When it comes to hair tools other than the tried-and-true straightener and curler, I can't help but think: does it really work? The InStyler AIRLESS Blowout Revolving Styler ($62.50, originally $125) claims to style your hair to the degree of a blowout bar, and I'm hooked! The revolving barrel straightens my hair, while the brush combs through my tangled knots, leaving my strands soft and shiny."

Amanda's mastered the art of getting expensive-looking hair (you know, effortless, lived-in waves) at home. And it's all thanks to this styler.
"Since I let my hair air-dry at night, I often need to touch it up in the morning. This Hot Tools Hot Brush Styler ($25, originally $50) is perfect for adding a touch of volume at my roots, smoothing any kinks, and adding just a slight bend to my collarbone haircut. It's also been a lifesaver on shorter, face-framing layers, helping me smooth and blend those fragile pieces without too much heat damage."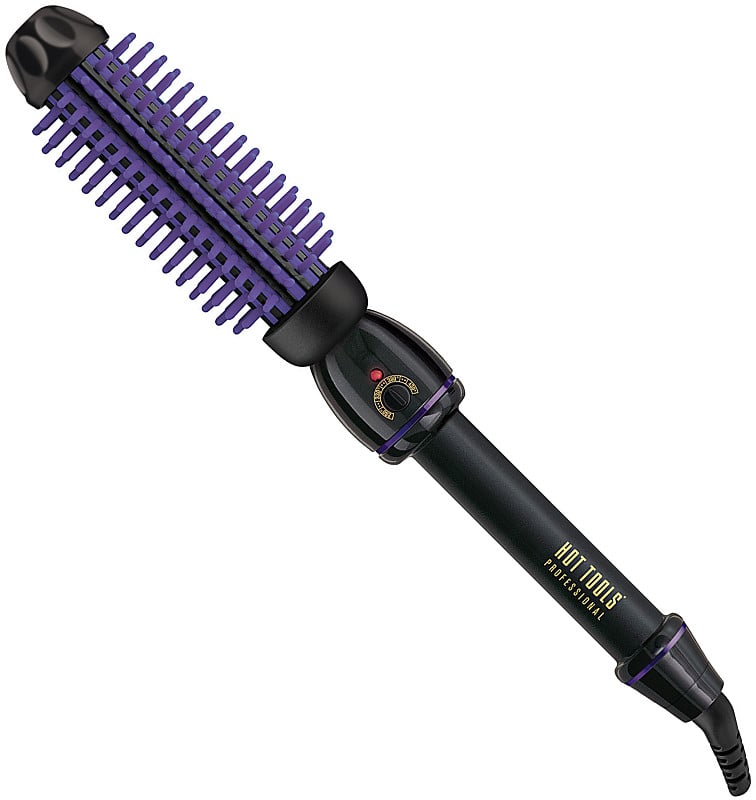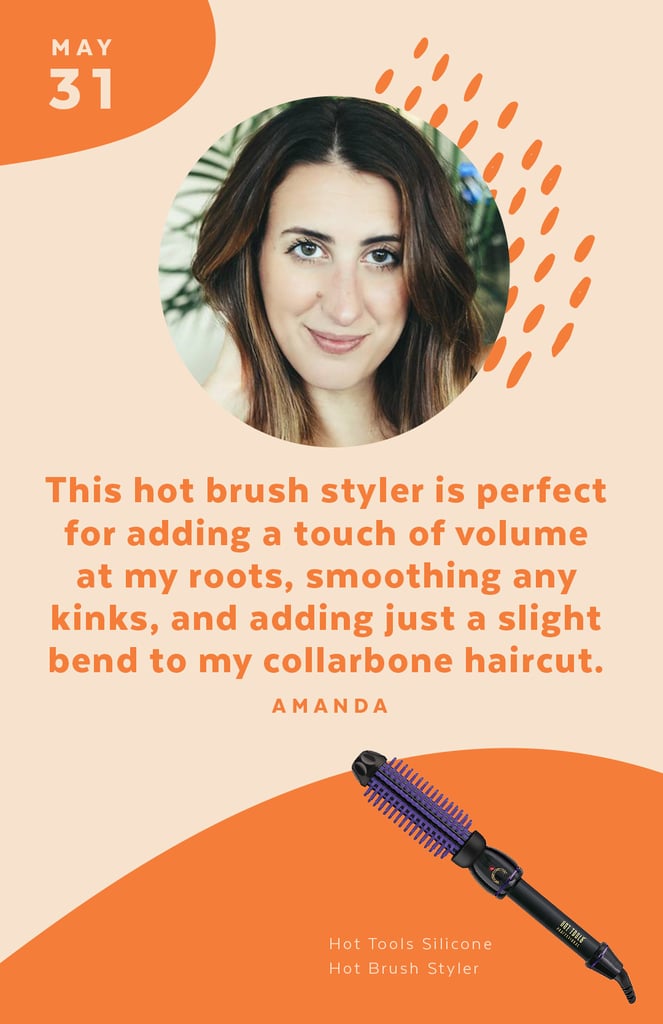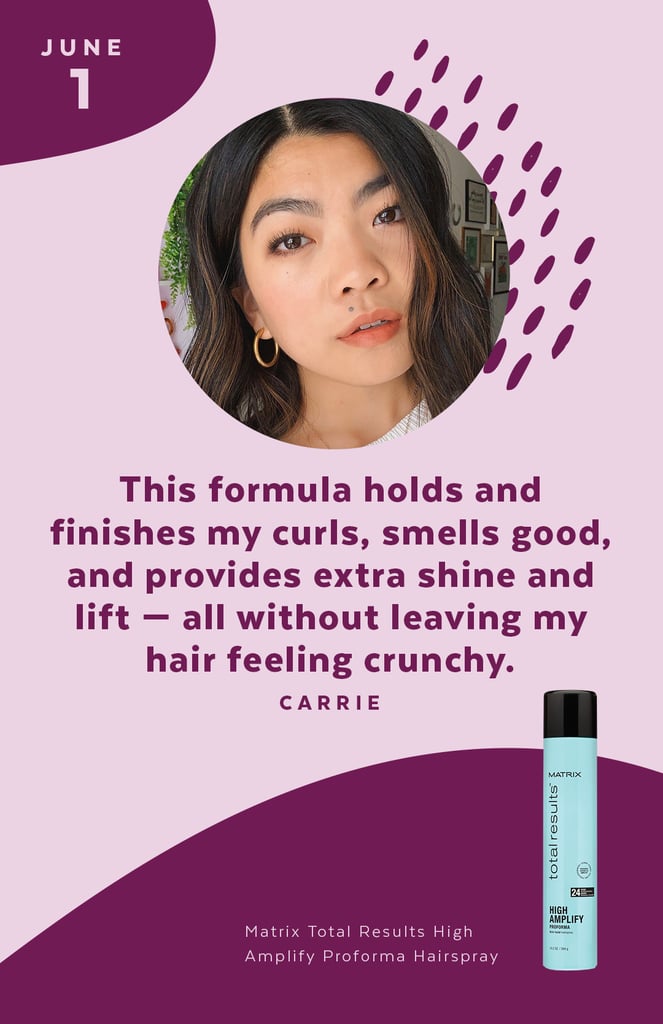 A product that's effective and smells amazing? It's no wonder Carrie turns to this hairspray daily to turn up the volume on her go-to hairstyle.
"Even more than I love a hairspray that holds and finishes my heat-styled curls (my go-to, everyday hairstyle), I love one that smells good. This Matrix Total Results High Amplify Proforma Firm Hold Hairspray ($8.50, originally $17) formula does both and also provides extra shine and lift — all without leaving my hair feeling crunchy."


Source: Read Full Article