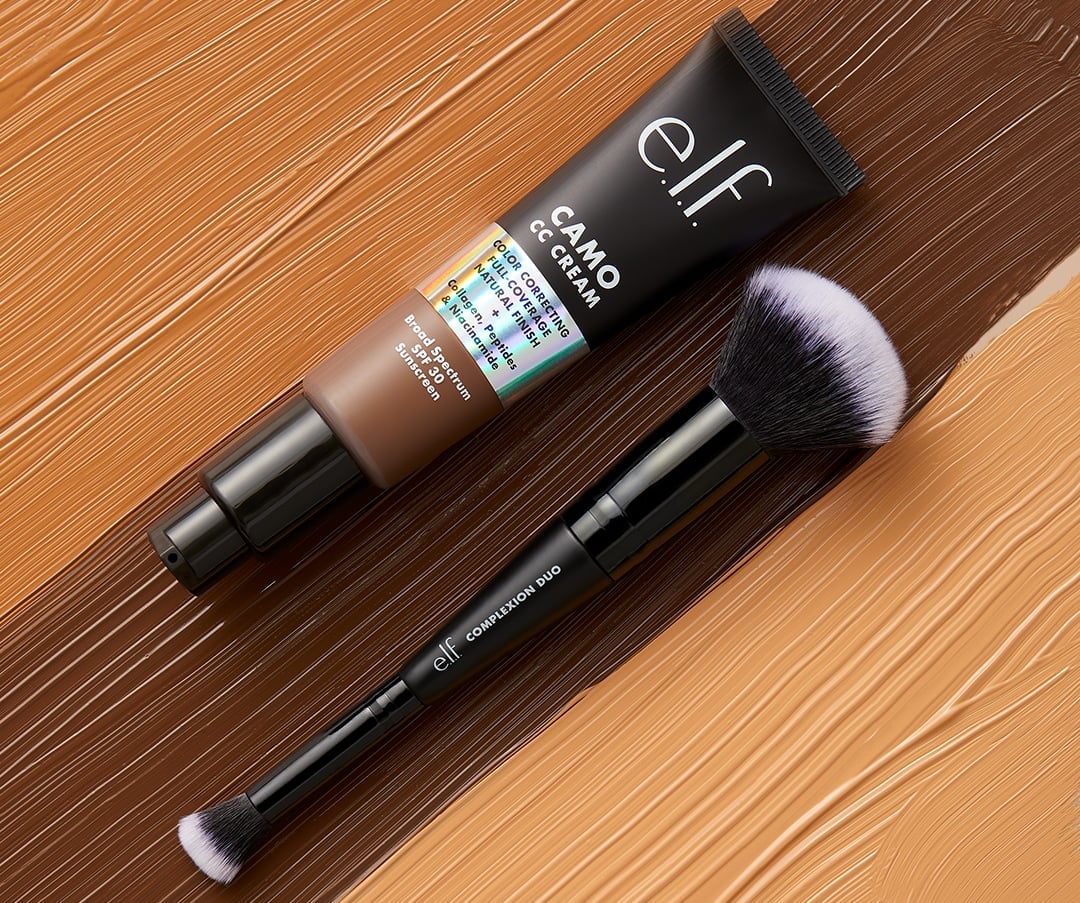 Skin care and makeup aren't mutually exclusive categories in the beauty world. More often than not, especially in the past few years, the two worlds collide, resulting in beauty benefits that you can see with and without makeup. From lip treatments disguised as highly pigmented tints to moisturizes that subtly color correct, these hybrid products are everywhere you look. One new release we're currently obsessing over? The e.l.f. Cosmetics Camo CC Cream ($14).
Available in a full spectrum of color correcting, medium-to-full-coverage shades, the CC cream formula is definitely one to have on your radar. Not only is it infused with SPF 30 for much-needed sun protection, but it also includes four notable skin-care ingredients your complexion will absolutely love. Read on to discover them all.
1. Hyaluronic Acid
No matter your skin type, we can all benefit from a little hydration. Enter hyaluronic acid. A superstar ingredient in countless skin care and makeup formulas, hyaluronic acid is beloved for its ability to intensely nourish the skin. Not only does it hold 1,000 times its weight in water, but it can also help reduce the rate at which the skin loses water. The result in this case? A winning color corrector with plump, bouncy finish.
2. Collagen
You've likely seen collagen powders sweeping the internet for years now. If you're a longtime fan, you know what the hype is all about: the ingredient, a protein naturally found in your body's many connective tissues, can have a variety of incredible benefits when applied or consumed. From providing a valuable, alternate source of protein to aiding in gut and bone health, the perks are impressive and abundant. For your skin specifically, collagen can help plump, hydrate, and improve elasticity. Not bad bonuses from a CC cream!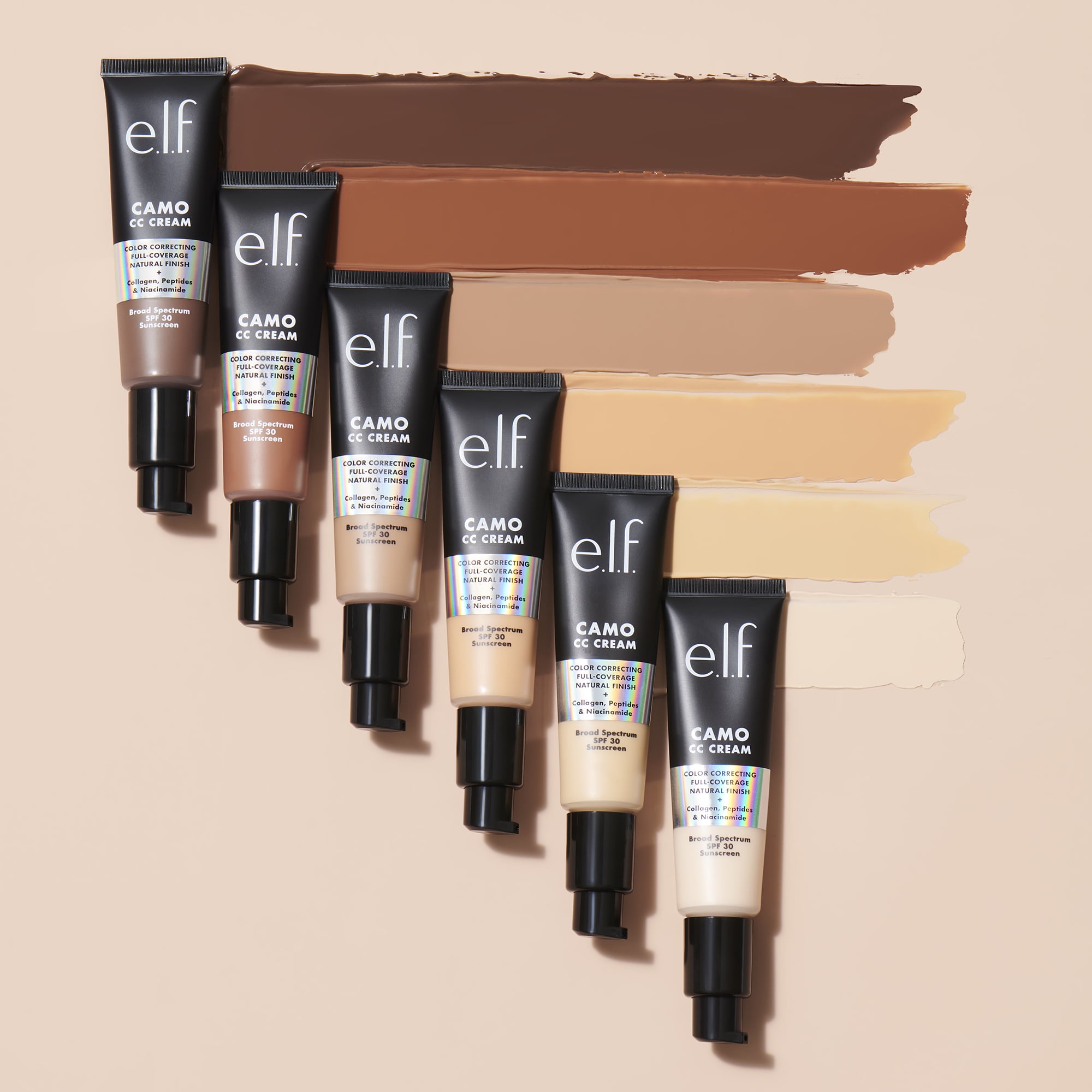 3. Peptides
Like collagen, peptides are native to your body, and often found in buzzy skin care products (for good reason). The miracle-working amino acids create essential proteins, including collagen. In skin care, peptides are commonly found in anti-aging products, thanks to their firming and hydrating benefits. The Camo CC Cream, however, enlists them to provide you with a refreshed complexion — and the perfect base layer.
4. Niacinamide
If these ingredients haven't already piqued your interest, niacinamide will certainly do the trick. A fan-favorite, do-it-all ingredient, this multitasker is credited for its ability to reduce inflammation and redness, moisturize, minimize the appearance of pores, and more. In this particular formula, niacinamide is to thank for a brighter complexion and more consistent overall tone — even after you're removed your makeup for the day.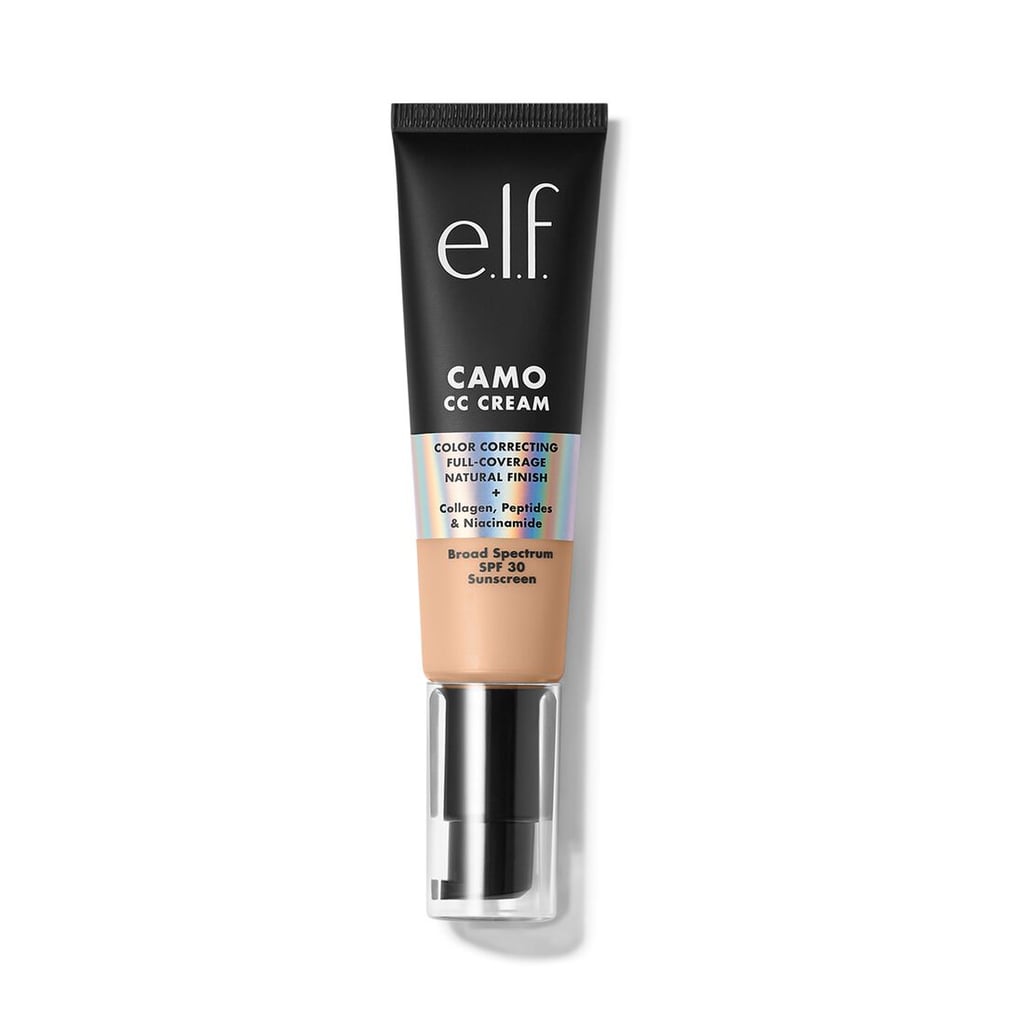 Source: Read Full Article