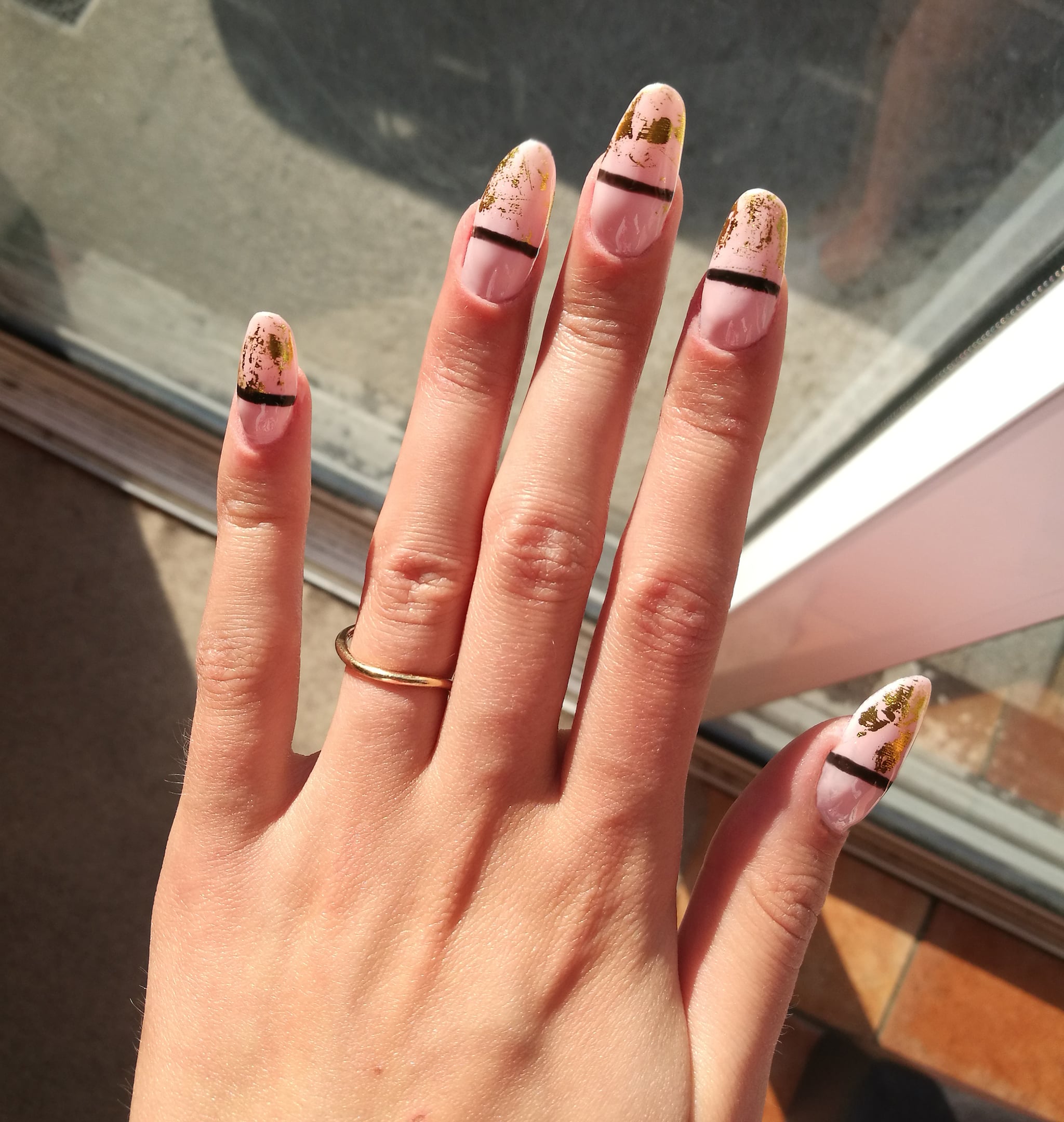 Image Source: Getty / mikroman6
A viral TikTok video explains how to properly gel cure your press-on nails.
The clip is inspiring people to learn how to cure their own press-on manicure at home.
Two nail experts explain how to gel cure press-on nails and the potential risks.
No beauty category has undergone quite as epic of a rebrand as press-on nails. In the early aughts, they had a reputation of being cheap and childish, with very few trendy design options. Fast forward to today, and they've become the preferred salon alternative for a quick and easy, on-trend manicure. Celebrities even wear them on the red carpet. This new interest in press-ons has seen countless brands come out with their own variations, and on TikTok, #pressonnails has over 3.5 billion views. One TikTok nail video, in particular, went viral recently for suggesting a new application method: gel curing.
Traditional application methods for press-ons include glue tabs and nail glue, but @sagittariusicedlatte shared a video on May 24 recommending that people try to gel cure press-on nails to make them last longer. "If there's any real advice I can offer to anybody in the world, it is this: buy cheap press-on nails — don't glue them, gel cure them," she says in the video.
Since posting, the 13-second clip has gotten four million views and thousands of questions from people asking how exactly it works. We're breaking it down for you below.
if this is the only piece of valuable advice i can offer, i'm good with it #nails #diynails #gelnails #pressonnails
What Is Gel Curing?
For the unfamiliar, gel curing is a type of nail application that involves using soft gel and an LED or UV light. The method is traditionally used with Aprés Nail gel-X extensions, but it can be utilized in other ways.
"Gel curing means applying a soft gel and curing it under an LED or UV light," Eunice Park, manicurist and research and development manager at Aprés Nail, tells POPSUGAR. "What she did was apply a gel onto the underside of the tip where you would normally apply glue, apply it to the nail, and hold it under an LED or UV light for 30 to 60 seconds."
The reason for doing this? It's more secure. "Builder gels have a stronger grip than your average nail glue and allow for a better soak-off removal," says Corey Weber, owner and creator of TheNailBox.Inc in Sola Salons.
How to Gel Cure Press-On Nails
With the right tools, you can cure your press-on nails at home. Some supplies you'll need are a builder gel like the Beetles Gel Nail Polish Builder Gel ($13), an LED or UV light like the Beetles Mini Nail LED Lamp ($16), and the press-ons of your choice. However, not all press-on nails may work. "You have to make sure the press-on is sheer enough for the curing light to pass through," Park says. A good option would be the Kiss Disco Ball Voguish Fantasy Nail Kit ($9). "If the press-on is completely opaque in color, then the light can't pass through and cure the gel."
Once you have all of your tools, you can gel cure your press-on nails using the following steps.
Step 1: File, Trim, and Buff as Usual
Whenever you apply a press-on manicure, you should always start by giving yourself a basic manicure by filing and trimming your nails, pushing back the cuticles, and buffing the surface. "When applying an enhancement, such as a press-on or an artificial nail, the nail plate should be lightly etched with a nail file or a coarse buffer," Weber says.
Step 2: Etch the Back of the Press-On Nail
Once your nails are ready, use that same nail file to etch the back of your press-on where you would typically put the glue. "By etching both sides, the surface area is greatly increased and so is the gripping capability of the builder gel," Weber says. Then you want to clean the press-on and your natural nail with alcohol or acetone.
Step 3: Apply the Builder Gel
Now, you're ready to apply the builder gel. "Apply a nail bonder to the nail plate, and apply the appropriate amount of builder gel to the press-on," Weber says. "Roll the press-on nail down into place starting by the cuticle and pushing it flat. Press until all bubbles have been removed." You also want to remove any excess gel around the press-on that's on your skin.
Step 4: Cure the Nail Under the LED Light
After you've removed all gel from your skin and ensured there are no bubbles underneath, it's time to cure it under the LED/UV light. "You will need to keep pressure on the nail until it is properly and fully cured so bubbles do not appear." This should take around 30 to 60 seconds.
The Risks of Gel Curing Press-On Nails
Before you gel cure all of your press-on manicures, you should be aware of the risks associated with this unique application method. "The most important element with gel curing press-ons is to ensure that the nail is properly cleaned with alcohol and absent of any bubbles during the curing process," Weber says. "If lifting or pockets occur under the press-on, moisture can become trapped and cause a potential infection or 'greenie,' which is a bacterial infection."
It's also worth noting that removal is a bit more difficult when you gel cure your press-on nails, as "they are more securely adhered onto the natural nail," Park says. "However, usually soaking with acetone should be enough to remove the tips."
Just remember: never try to pick or pry off your press-on nails. "Picking off the press-on would result in highly damaged nails that are tender to the touch and would take four to six months to completely grow out," Weber says.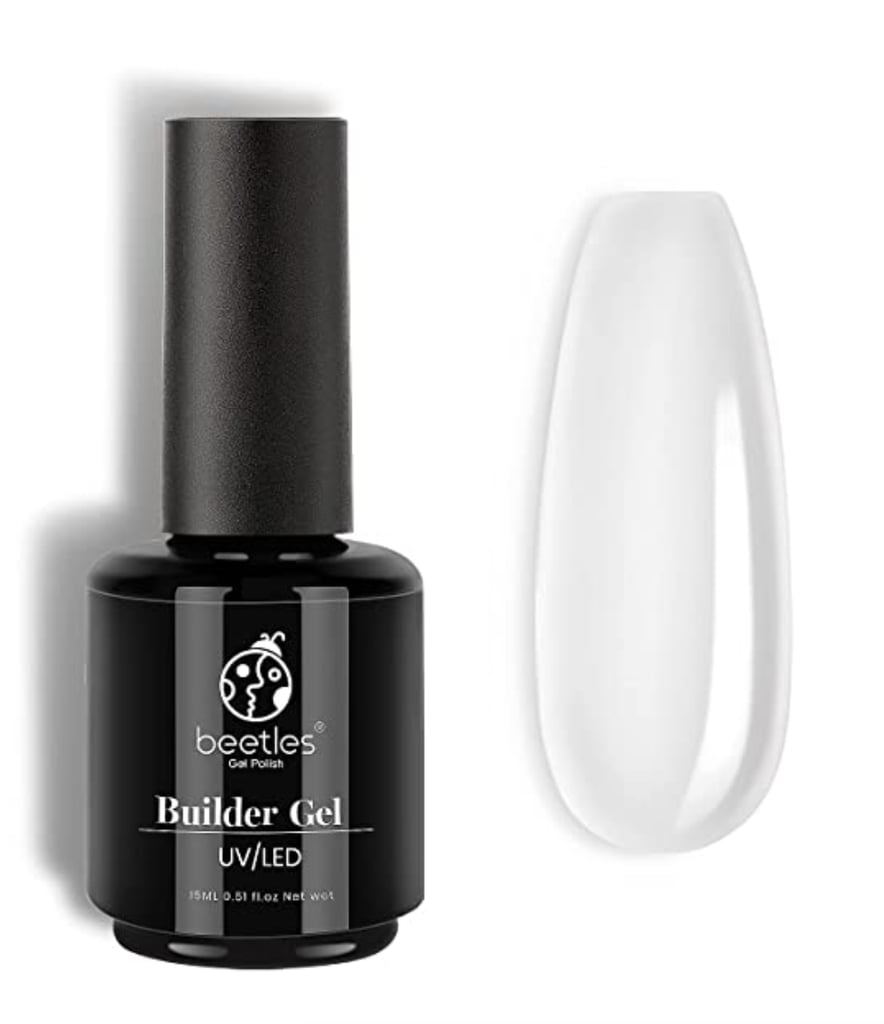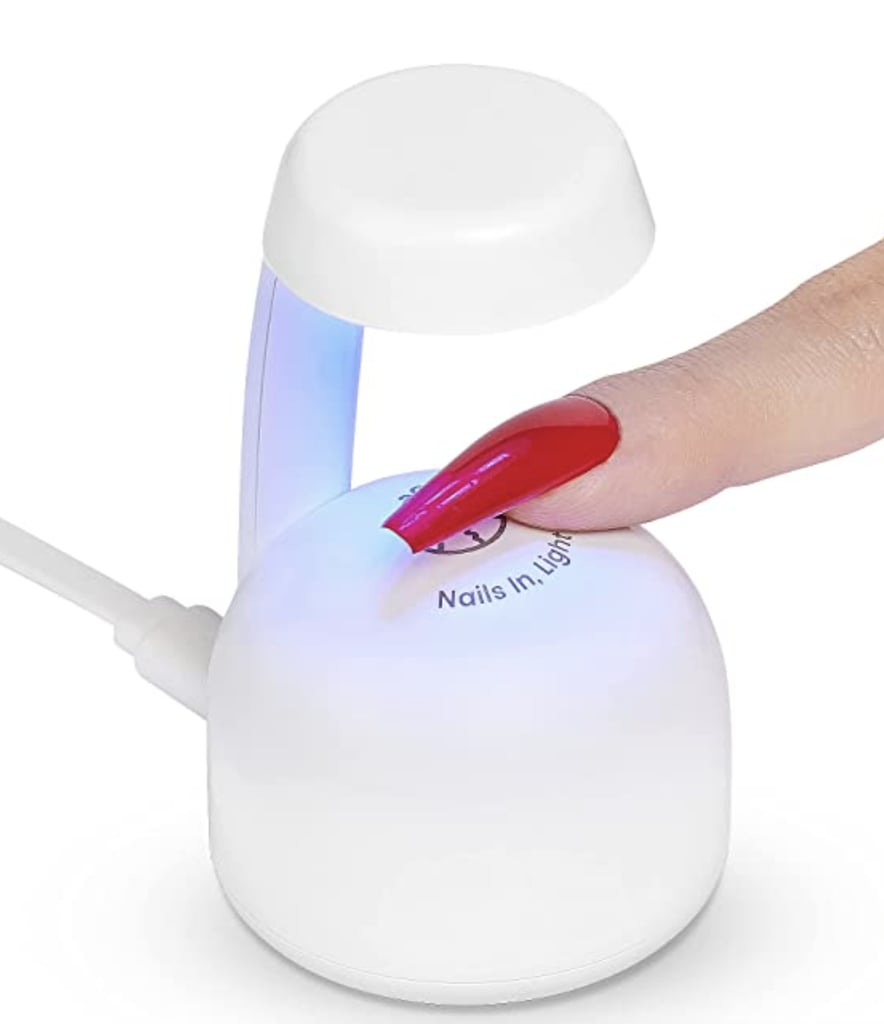 Source: Read Full Article