Today in news that has nothing to do with people named Tristan Thompson or Jordyn Woods: one of Prince William's good friends found love in a hopeless very fancy place: Prince George's school.
According to the Sunday Times, Prince William's posh bestie Thomas van Straubenzee is engaged to Lucy Lanigan-O'Keeffe, who happens to be the assistant head teacher at Thomas' Battersea School in London, where George is enrolled.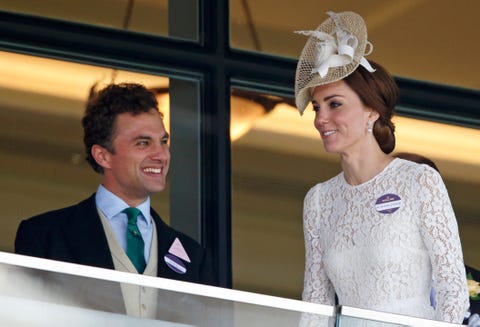 The Times reports that van Straubenzee, man with the fanciest last name ever, proposed to Lanigan-O'Keeffe just last week. And fun fact: Prince William is going to be an usher at their upcoming wedding, which I really hope involves him languishing at the end of aisles and telling confused people where to sit. Also, George and Charlotte are likely going to be a pageboy and bridesmaid, which means cute outfits are coming.
FYI that Van Straubenzee is extremely close to the royal family (he's actually Princess Charlotte's godfather), and Lanigan-O'Keeffe teaches outdoor learning and mindfulness at George's school. It's unclear how the pair met, but let's assume 'that Prince George introduced them 'cause that would be highly cute. Meanwhile, Van Straubenzee's brother Charlie is tight with Prince Harry, and the Times reports that he's expected to be one of Baby Archie's godfathers.
Psst: This will be Thomas' second wedding. He was previously married to Lady Melissa Percy. Here's a pic from their wedding in 2013 (they divorced in 2016):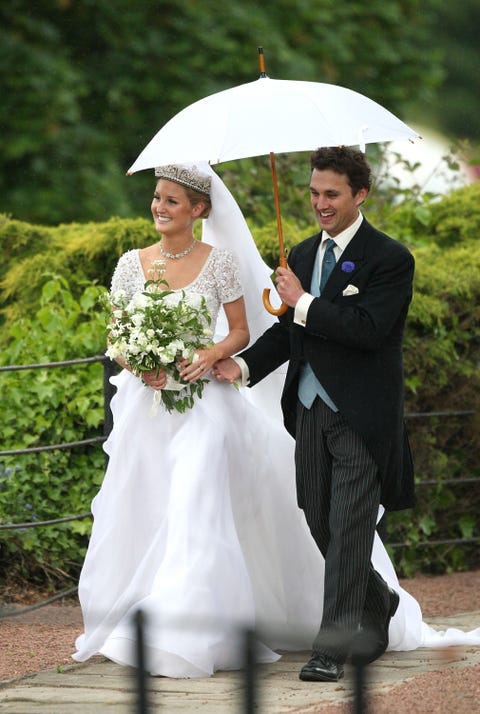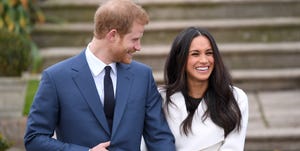 Source: Read Full Article