Amy Robach and T.J. Holmes have taken their relationship to the next level and have been enjoying a PDA-packed getaway in Miami.
But rather than ringing in the new year in the sunshine, it appears the couple have other plans for NYE.
MORE: Amy Robach's estranged husband Andrew Shue is supported by sons in new family photo
New photos published by the Daily Mail show the GMA3 hosts returning to New York and making their way through the airport.
WATCH: Amy Robach and Andrew Shue's awkward interview by T.J. Holmes months before affair reveal
They both hid behind dark sunglasses and kept a distance from one another which was a far cry from their behaviour on vacation.
The pair, who are currently on hiatus from the show, could be seen on a Miami pier as they locked lips while enjoying the winter sunshine before heading to a small seaside restaurant for lunch.
MORE: Amy Robach's daughter celebrates milestone birthday in New York City while the host vacations with T.J. Holmes
TRENDING NOW: Gwen Stefani shares happy news she's 'had to hold in for so long' amid pregnancy speculation
T.J. was wearing a white T-shirt, while Amy rocked a black ensemble as they leaned into one another for their smooch before sharing a laugh.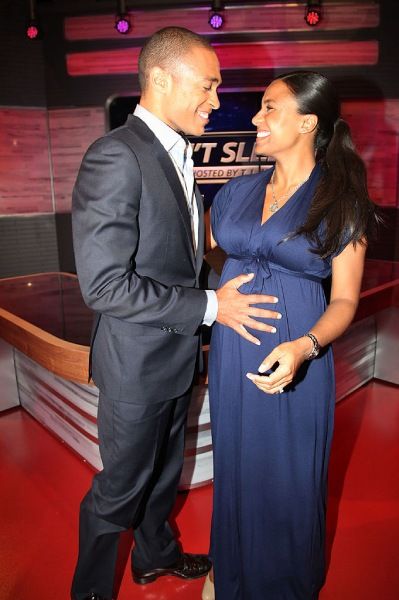 The photos come only days after T.J. filed for divorce from his wife
The couple's trip came after T.J. filed for divorce from his wife of 12 years, Marilee Fiebig.
The New York City filing happened on December 28, just after Christmas Day. The couple share a young daughter, Sabine, together.
DON'T MISS: Meghan Markle to have family clash in 2023, says Princess Diana's confidante
DON'T MISS: Kelly Ripa's jaw-dropping foyer in multi-million dollar home looks like a hotel
It is not known whether Amy and her estranged husband, Andrew Shue, are also planning to file for divorce, or if they already have, but the former couple have been spending the holidays in different parts of the United States.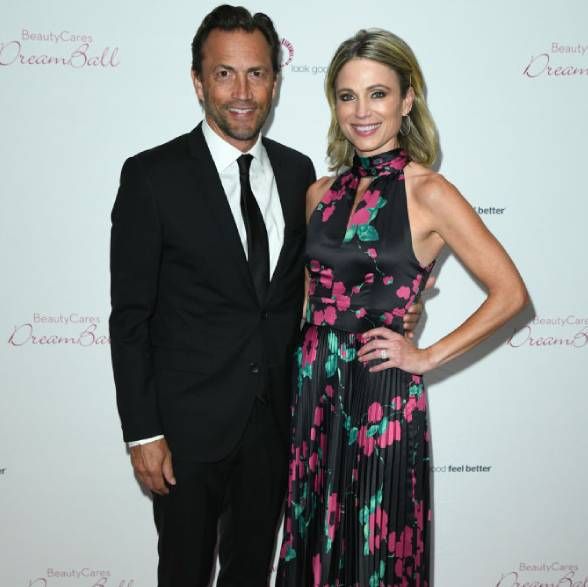 It's not known if Amy and her husband Andrew have filed for divorce yet
The Melrose Place actor – who has been keeping a low profile since his wife's affair became public knowledge – was all smiles in a photo shared by his son Nathaniel on Instagram.
Amy and T.J. – who work on GMA3 alongside Dr. Jennifer Ashton – have both been taken off air following the news of their affair, and have not been on the ABC morning news program since the beginning of December.
Source: Read Full Article