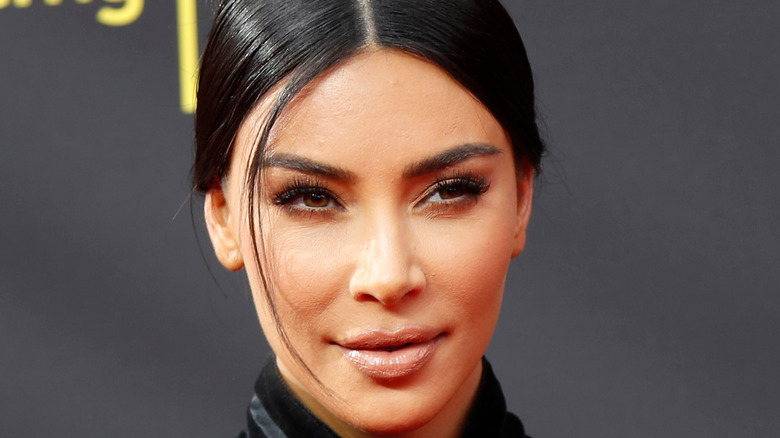 On Monday night, celebrities showed up to the Metropolitan Museum of Art for the Met Gala, and with a theme of "In America: A Lexicon of Fashion," there were some very memorable outfits. One of the most talked-about looks came from Kim Kardashian, who wore an all-black look that covered every inch of her body (including her face) with a custom design from Balenciaga's creative director Demna Gvasalia.
Gvasalia wore a similar ensemble and was seen on the red carpet with Kardashian, causing some to think that Kanye West was there. Though he was not, a source told E! News that West's "presence [was] felt on the carpet," as he introduced Kardashian to Gvasalia.
W Magazine wrote that her look "allowed many to project their own interpretations onto her choice of outfit, which, in itself, feels distinctly American." And a body language expert weighed in on the topic, as well.
Expert: Kim Kardashian's showed that she 'makes the outfit'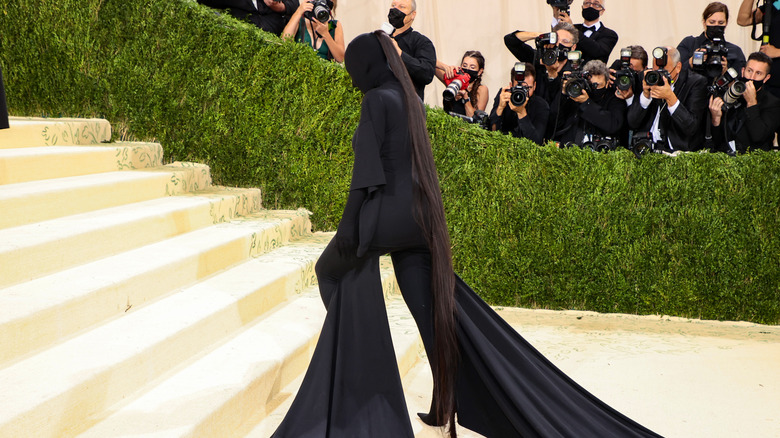 Jess Ponce III, a body language expert, media coach, international personal branding expert, and author of "A.W.E.S.O.M.E," talked exclusively with The List about Kim Kardashian's Met Gala dress. "[She] definitely made a splash on the Met Gala red carpet. But, it wasn't her face, words, or gestures that necessarily made a statement. Rather it was what you didn't see."
Ponce stated that Kardashian "brilliantly crafted an aura of mystery" and that her "body language was on point." He went on, "You can notice her recognizable figure almost immediately — and was totally 'Kim Kardashian' in her movements. She vogued to camera, had her feet pointed in the right direction, and was flawless in her photo pose. It's as if she couldn't help but embody the celebrity she has become."
No matter what this reality star showed up in, people would have been talking. Ponce finished by saying, "She is a display piece and reminded all of us — and pay attention, designers — that Kim makes the outfit. Not the other way around."
Source: Read Full Article