Chris Brown has been arrested and is being questioned by police in Paris over rape allegations, a French source confirmed to CNN.
He is being held with two other unidentified people. According to a source who spoke to the New York Times, Brown is reportedly being held on suspicions of aggravated rape and drug-related infractions.
A French celebrity-news magazine called Closer (translated by the New York Times) first reported the incident. The magazine alleged that a 24-year-old woman filed the complaint against Brown, accusing him of raping her in a Paris hotel room last week.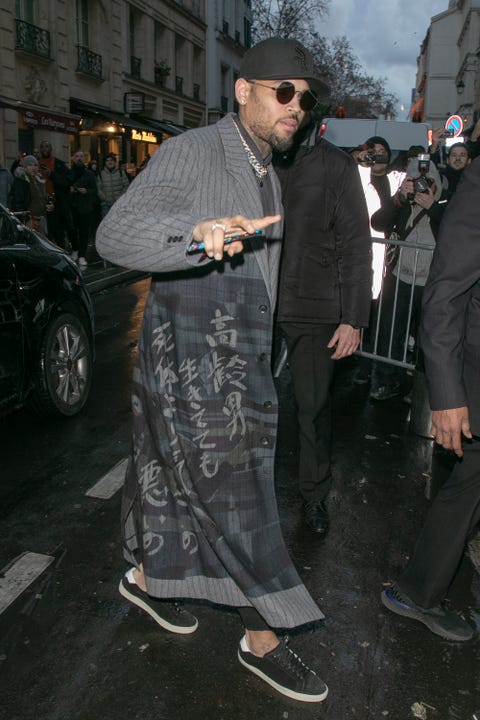 She told police that she met Brown on January 15 at a club, and he invited her and multiple other women to his hotel. The woman told police that later in the evening, she found herself alone in a room with Brown and his bodyguard, and she alleges that they both raped her.
This is not Brown's first run-in with the law. Per the Times, in 2009, he pled guilty to felony assault on Rihanna, who was his girlfriend at the time. He was also accused of punching a photographer in 2017. This past May, a woman sued him, alleging that Brown held her against her will while a friend raped her. He was also arrested on charges of assault with a deadly weapon in 2016.
Follow Emma on Instagram.
Source: Read Full Article