Snippets from Demi Lovato's upcoming song "29" are making their way around the internet and, per Page Six, the lyrics appear (emphasis on appear) to be about That '70s Show star Wilmer Valderrama—who Demi dated on and off until about 2016.
The song's lyrics focus on a large age difference, and include "Finally 29 / Funny, just like you were you at the time," as well as "Thought it was a teenage dream / Just a fantasy / But was it yours or was it mine / 17, 29"
There's also "Just five years of bleeders, student and a teacher / Far from innocent / What the f–k's consent? / Numbers told you not to / But that didn't stop you."
One of Demis new song 29 in her upcoming album #holyfvck Out August 19 #demi #demilovato #29
Demi, who recently announced she has adopted she/her pronouns, spoke about Wilmer in the 2017 documentary Simply Complicated, saying they met when she was 17 and he was 29, and then reconnected and started dating after she turned 18: "I think it was love at first sight. We connected on a level that I've never connected with anybody before. He was just my rock, my everything."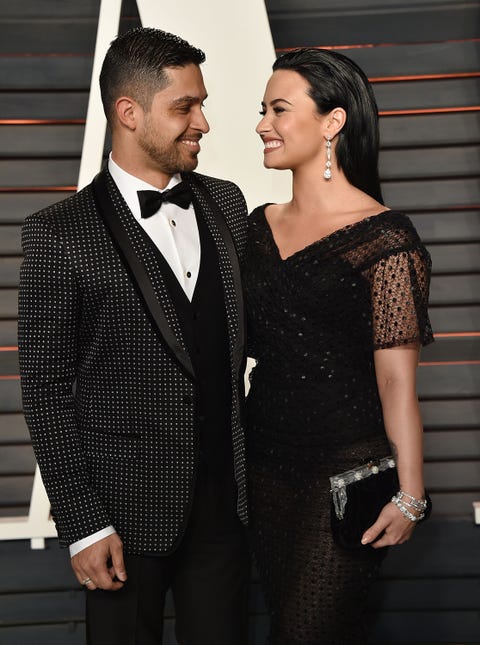 They appear to have remained on good terms since the split, and when Wilmer proposed to his girlfriend Amanda Pacheco in early 2020, a source told E! News that Demi "was happy for Wilmer if he's happy. She always wants the best for him in life and is glad he has found love. They will always be friends and have a special place in each other's hearts. But she also realized he wasn't going to be her life partner and she's known that for a while. She moved on from that and has been going in a different direction. She wishes him all the best though."
At this point, Demi hasn't confirmed whether or not the song is about Wilmer, and he hasn't responded to it.
Source: Read Full Article