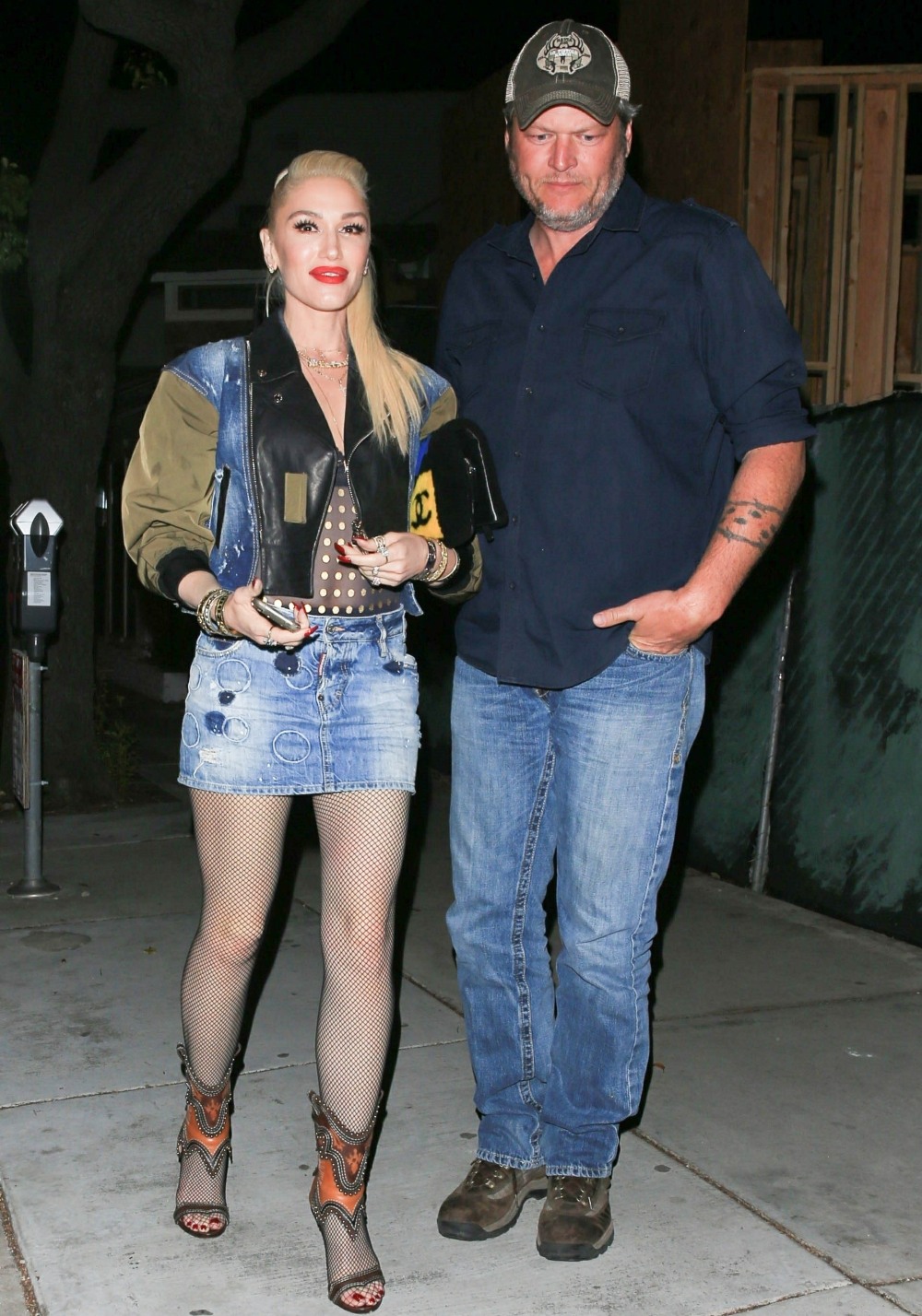 There's not any gossip or news about Gwen Stefani and Blake Shelton these days, but it's notable that they stepped out for dinner last night and got pap'd. They went to dinner at Craig's, which is sort of a pap-friendly place in LA. Celebrities are always getting photographed coming out of Craig's, so I would assume that Blake and Gwen just wanted to remind everyone that they're totally fine and still together.
Call me crazy, but I sort of love how Gwen has been incorporating more of a "country" look to her style ever since she's been with Blake. She knows herself and she loves her rock n' roll style, but she's been doing more denim and, like, deconstructed cowboy chic the past few years. She manages to make it look authentic. Her date-night outfit is sort of crazy, and yet it looks SO Gwen, and it also looks deconstructed country. Did she just create a whole new style?
As I said, we haven't heard much about Gwen and Blake's future plans. There are always stories about how they'll eventually get married or maybe adopt a baby girl or both, and I honestly think marriage and adoption are both on the table for them. In March, we also heard that Gwen was seeking an annulment for her marriage to Gavin Rossdale. We haven't had any updates on that, so I still don't know. She's a lifelong Catholic, and it's possible she wouldn't want to marry Blake until her first marriage is annulled, I don't know.
PS… Yes, her cheeks and lips look crazy. But I was honestly just looking at her outfit.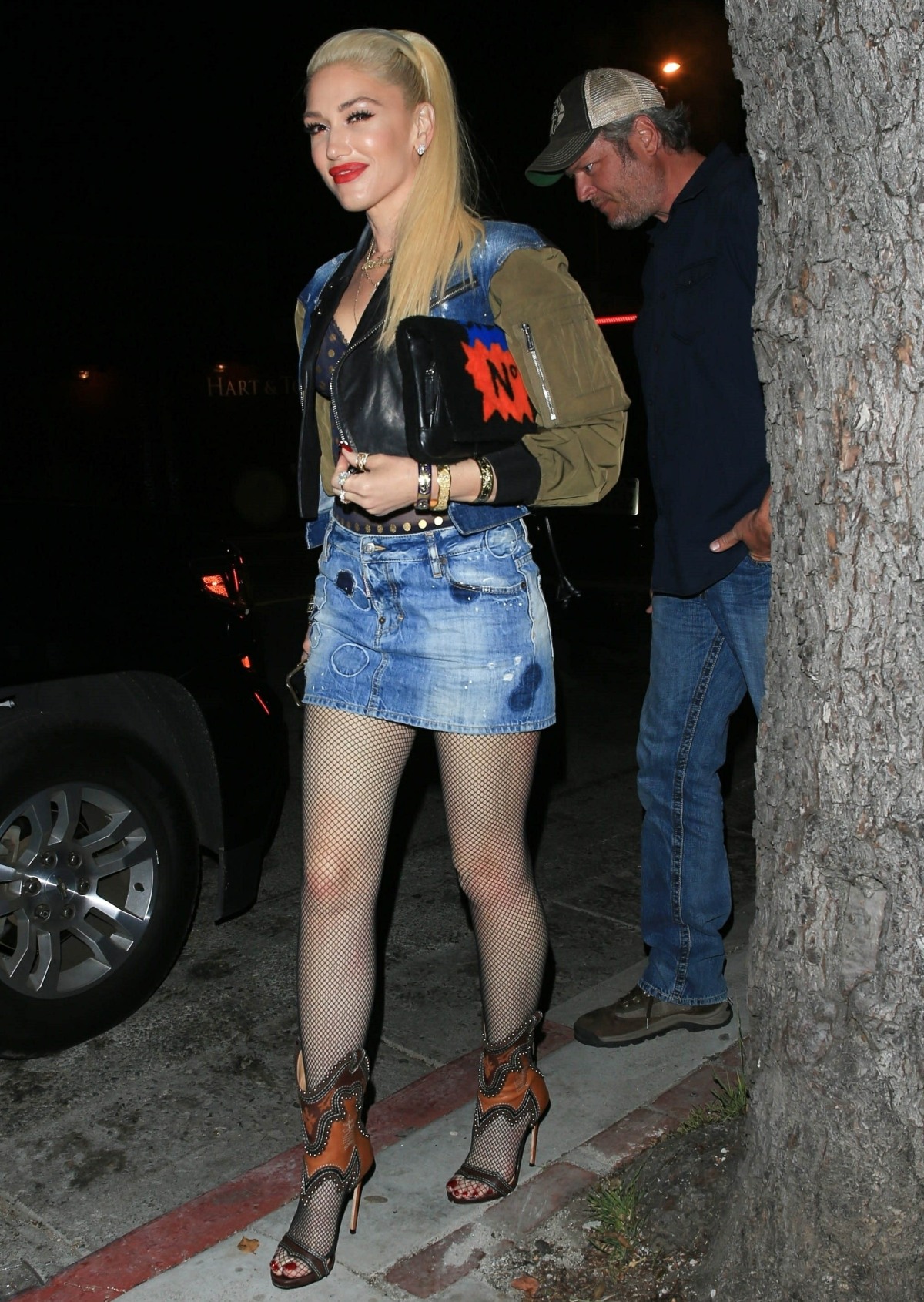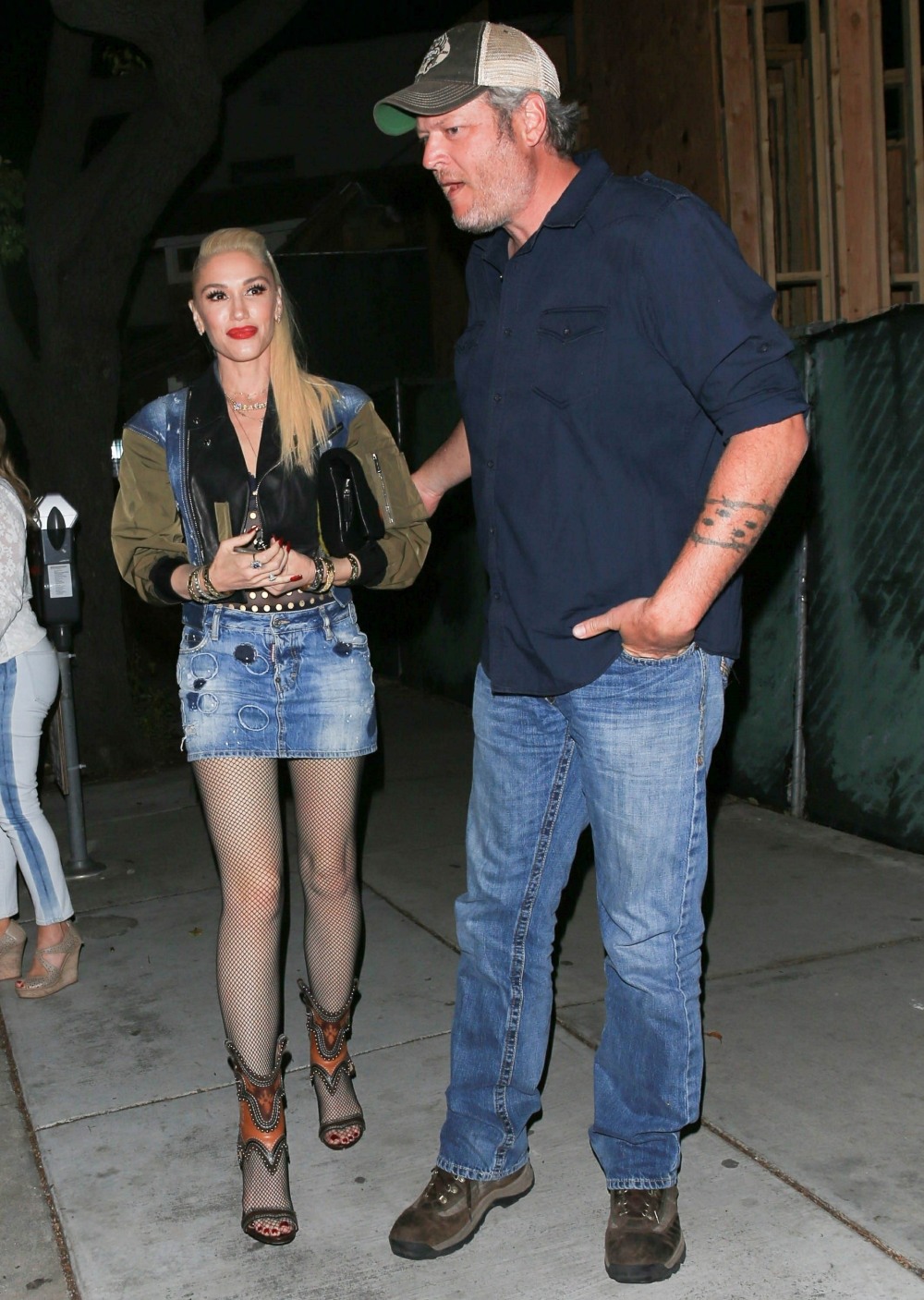 Photos courtesy of Backgrid.
Source: Read Full Article