In case you've been wondering why Hilary Duff hasn't been gracing your Instagram feed with her presence, she has a good reason. The living legend / star of award-deserving masterpiece A Cinderella Story hopped on Insta to update fans on her brief absence from social media, explaining that her family has been sick with multiple illnesses—including Covid, the flu, RSV, and Hand, Foot, and Mouth disease.
"Hi, everyone! I haven't been on in a minute," Hilary said in a video posted to her Stories. "That's because my whole family has had Covid, Hand Foot Mouth, colds that were worse than Covid, RSV, parainfluenza, the good old-fashioned flu. We had it all. I'm sure every single family is dealing with this right now. 'Tis the season."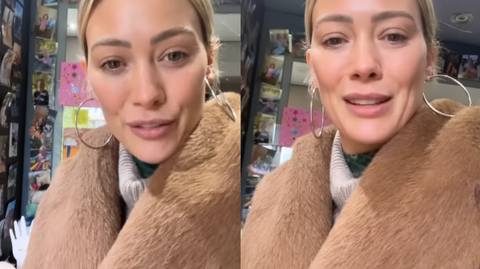 Fortunately, it sounds like everyone's doing better because Hilary's video was shot on location at the Warner Brothers' ranch, next to the private pool that the studio had built just for Lucille Ball. Truly, goals.
FYI, Hilary is currently filming How I Met Your Father season 2. She recently chatted with Cosmopolitan about how she relates to her character, saying "Like Sophie, I just keep trying, and that's all you can do. I love really hard. Sophie loves really hard, but I'm not sure she loves herself yet. I think that's what part of the journey is going to be—is her figuring herself out. She wholeheartedly believes in love, and I didn't think that I believed in that until Matt Koma, my husband, and I got serious. I feel settled and peaceful, and I feel like the fact that Sophie's not quite there but she believes in that with her whole heart is this nice connection between the two of us."
Source: Read Full Article