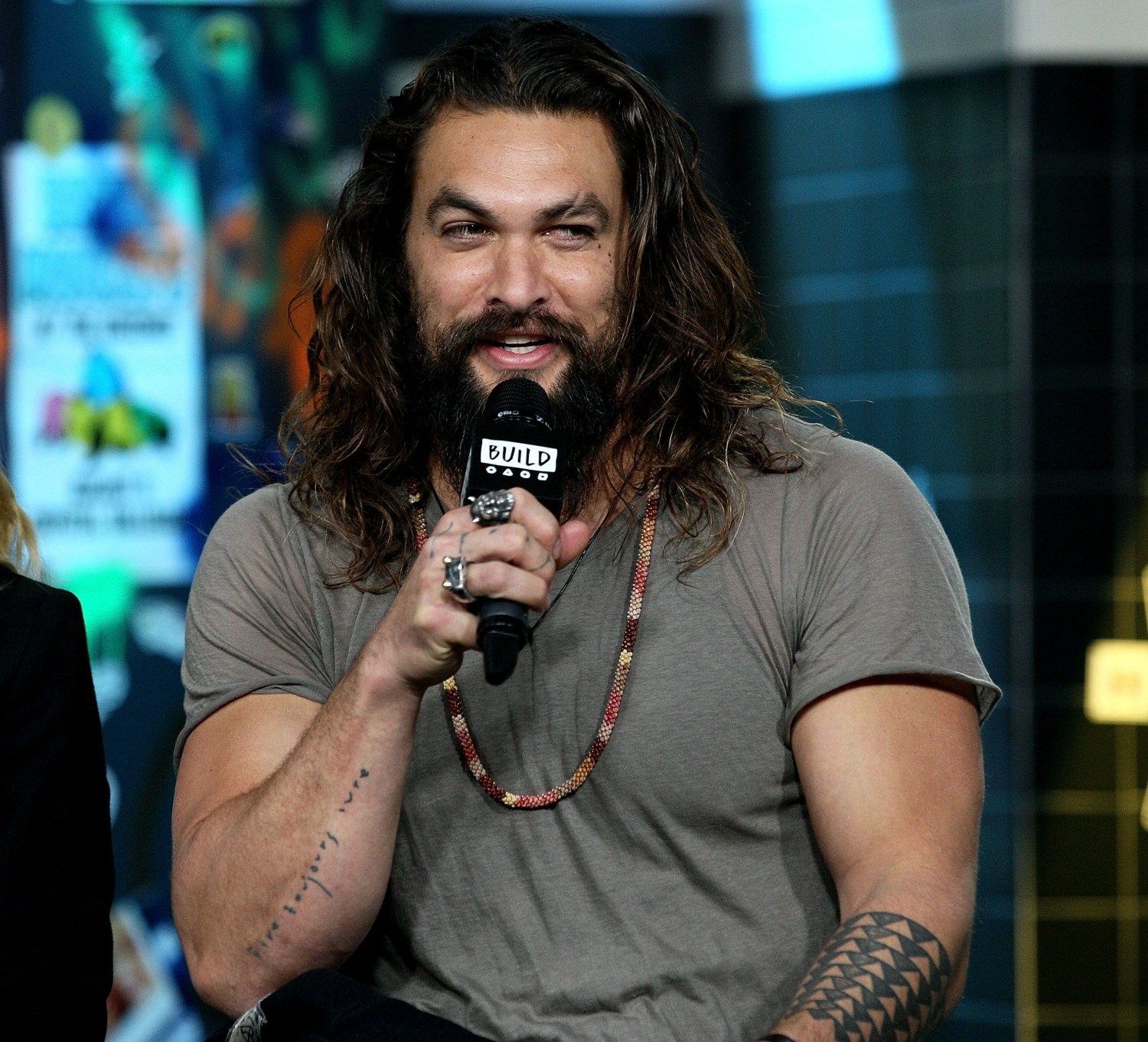 If Aquaman is going to make any money, it will be because Jason Momoa is really good at doing promotion. He's carrying the promotion on his back, starting with his hosting duties on Saturday Night Live this weekend. Momoa has been in New York most of the week, stopping by various media outlets, giving interviews and doing stunts – these are some photos of Momoa from his week in New York. He's also done the most to promote his episode of SNL:
— Saturday Night Live – SNL (@nbcsnl) December 5, 2018
*fans self* That's a quality thirst trap. He also seems to be putting on the charm, big-time, in the official promos:
And to keep up this theme of "Jason Momoa is hot, goofy and willing to do anything," here's a clip of Momoa playing with tridents on the Tonight Show last night:
And finally, to complete this Jason Momoa extravaganza, it's time to talk about this story that his costar Amber Heard told about him on Good Morning America this week. Apparently, Amber spent much of Aquaman's filming hanging on wires about 30 feet in the air. This happened for hours and hours every day, so Amber organized it so she could have a special bag made out of green-screen material, where she could hide her books and then read her books in between set-ups and takes. She was very happy with her book bag, especially because it meant that Momoa couldn't get to the books she was reading: "He adopted this method of ripping out the pages of my book so I would pay attention to him. It would drive me crazy because I'd have 30 pages left and it would be gone." That is one of the most monstrous things anyone has ever done. WHY WOULD YOU RIP OUT PAGES IN SOMEONE ELSE'S BOOK???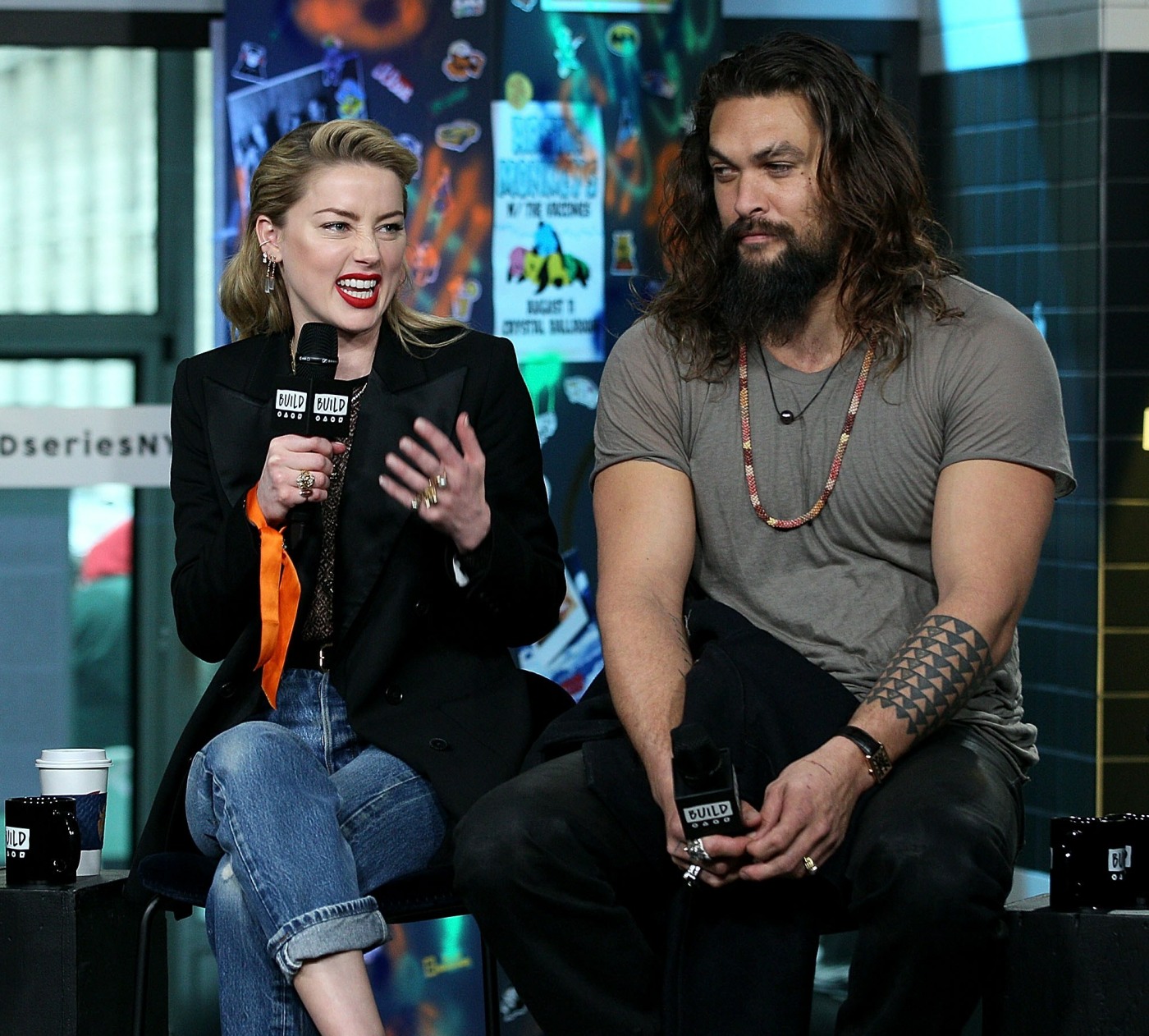 Photos courtesy of WENN, Avalon Red.
Source: Read Full Article