Good news for Jenelle Evans: the Teen Mom 2 star has regained custody of her children after they were temporarily taken away from her. Reminder: Jenelle lost custody of her kids after her husband David Eason killed their family dog, Nugget.
TMZ was the first to report the news, claiming that the judge in her custody trial ruled that her and David's 2-year-old Ensley, as well as Jenelle's 4-year-old Kaiser (whose father is her ex Nathan Griffith) will be returned to their mom right in time for July 4th. Her oldest son Jace is still living with Jenelle's mom Barbara, who has had primary custody of him since he was little, but Jenelle and David also regained custody of his daughter from a previous relationship, Maryssa. It's all very complicated, but congrats to Jenelle!
The former reality star seemingly confirmed the news on Twitter, sharing that she was crying "tears of joy."
Crying in tears of joy. 😭😭😭
"[The judge] didn't find any evidence against us of neglect or abuse of any sort," Jenelle told Champion Daily after the hearing. "With everything that was presented as evidence, the judge found that CPS only had 'hearsay.' What CPS presented didn't stand up to the definition of abuse or neglect. When the judge said her decision it was so 'matter-of-fact' tone and blunt that I was in shock but bursted out into tears immediately!"
https://www.instagram.com/p/Bzf4KiSlSmL/
ALL MY KIDS ARE BACK HOME! #LinkInBio for my statement ❤️#TearsOfJoy
A post shared by Jenelle Eason (@j_evans1219) on
Jenelle and David will attend "parenting classes and substance assessments," and she hopes to eventually gain custody of Jace, who she says she'll see "every other weekend" and on school breaks.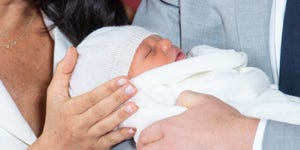 Source: Read Full Article