New legal documents have come to light this weekend unearthing shocking new allegations surrounding the alleged 2016 brutal assault of Rob Kardashian by then-girlfriend Blac Chyna.
According to these new court docs, Chyna was allegedly under the influence of cocaine during the time of the apparent attack, and is said to have hit the reality TV star with a six-foot metal pole during the altercation. Whoa!!
Noting the incident from December 2016 in newly-filed court docs first obtained this weekend by The Blast, Rob alleges Chyna quickly resumed her alleged drug use and drinking habits after stopping breastfeeding daughter Dream Kardashian during that second week of that ill-fated month. As for the alleged incident itself, Rob reported in a deposition the following details:
"Chyna participated in a photoshoot at the Hidden Hills house, along with photographers, a makeup artist, a hairstylist, Chyna's friends, members of her entourage and others. Chyna consumed large amounts of Moet Rose champagne (her drink of choice) and snorted cocaine … increasingly erratic, aggressive and violent behavior as she became more and more intoxicated, and threatened to kill me."
Um… WOW!
From there, Rob alleges in the docs that Chyna apparently explicitly pointed a gun at his head (!!!) and "threatened to kill him" while on a FaceTime call with a group of friends, all of whom apparently witnessed the entire altercation. The threats continued on through the call itself, with the baby momma allegedly waving and brandishing the gun the entire time, pointing it at Rob several times during the ordeal.
Just unreal, if those allegations are true. Absolutely unreal…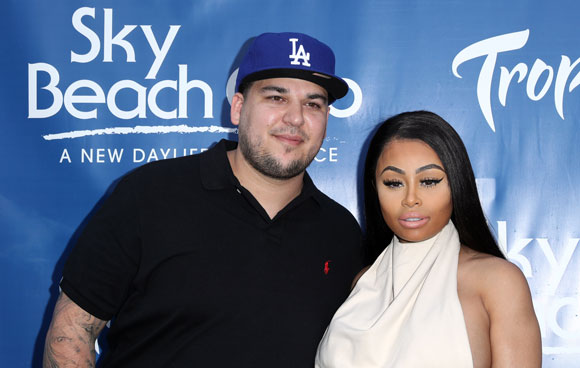 Interestingly, further court docs at the time of the attack show that Kris Jenner's boyfriend Corey Gamble was involved in dealing with the aftermath of Chyna's alleged drug-fueled raid. Gamble himself testified during the deposition, too, stating:
"When I arrived at the house around 7 a.m., shortly after daybreak, I found Chyna in a very agitated state and attacking Rob with her fists. It was clear from her demeanor that she had been up all night on a bender and had not slept. She smelled of alcohol and was drunk and also appeared to be under the influence of drugs. I tried to separate Chyna and Rob so that I could help Rob leave the house and get away from Chyna. Chyna did not stop attacking Rob even though I did my best to intervene. While I helped Rob walk out of the house, Chyna continued to lunge at him and punched him numerous times in the head and face, as well as his back. Rob did not fight back and simply tried to shield himself from Chyna's physical attack on him."
Yeah, these allegations sound super serious, to say the least. Crazy!!! And these two already at war over custody of Dream, too, it doesn't sound like things are getting any easier from here. Yikes…
Reactions, Perezcious readers?? What do U think about this whole drama?! Sound OFF with your take on these allegations and reports from the court docs down in the comments (below)…
Related Posts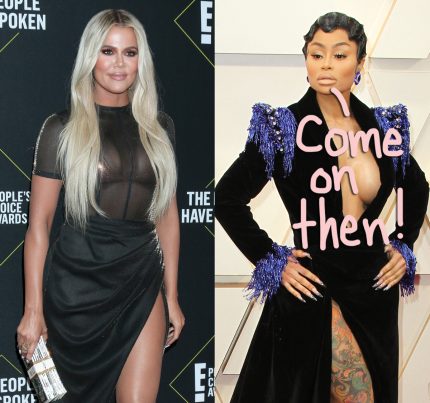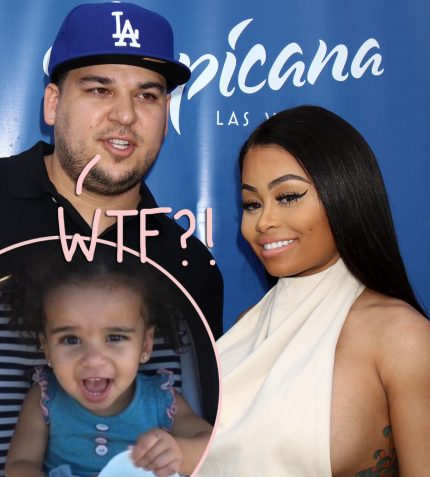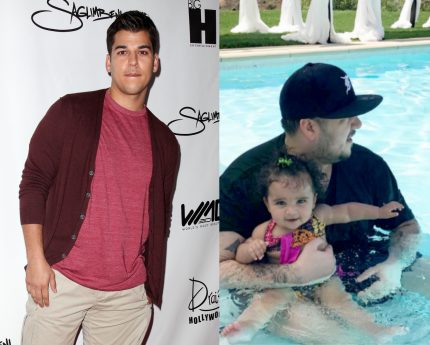 Source: Read Full Article