The model, who recently revealed her hotel romp with NFL star Antonio Brown, claims that the Phoenix Suns shooting guard attempted to hook up with her too.
AceShowbiz –Ava Louise is apparently trying to bring down Devin Booker next. After spilling the tea on her hotel romp with Antonio Brown, the OnlyFans model has now exposed the NBA star for sliding into her DMs.
Ava, who previously went viral for participating in a TikTok challenge involving licking airline toilet seats, took to her Instagram Stories on Friday, January 7 to post a screenshot of Devin's alleged DM to her. In the DM, the 25-year-old athlete texted a hashtag mark, implying that he asked for her number in an attempt to hook up with her.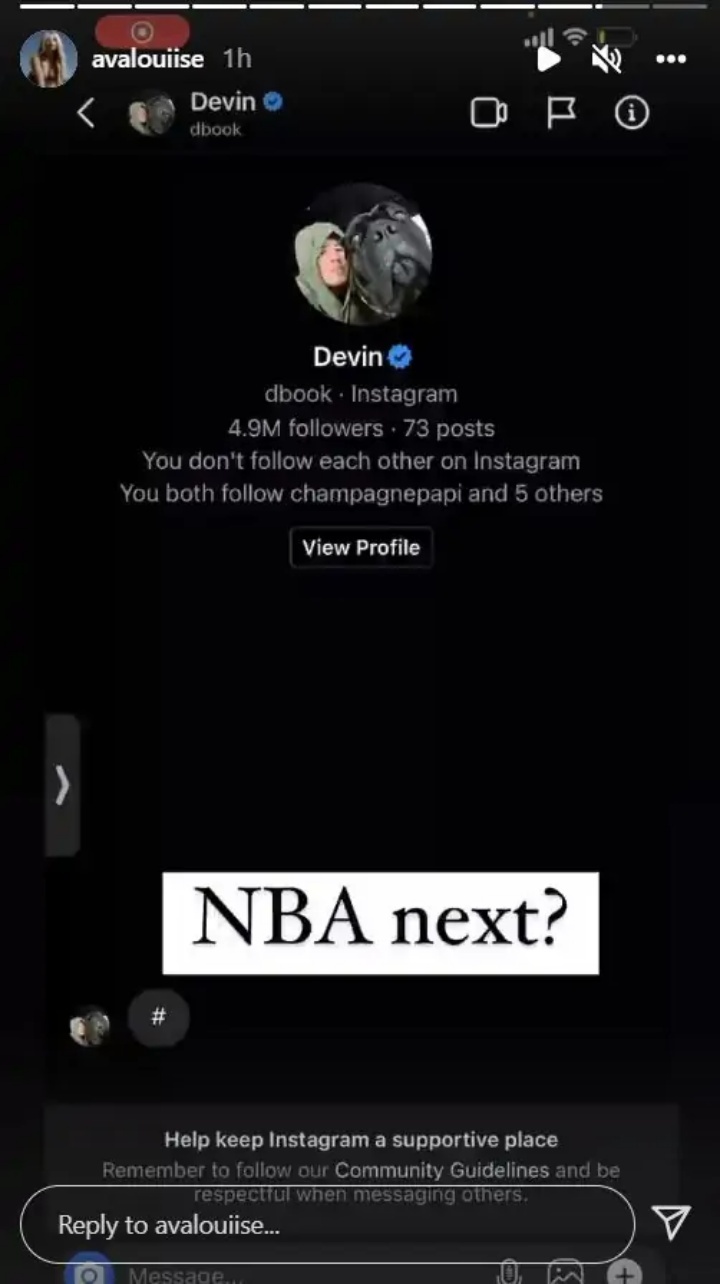 Ava Louise shared a screenshot of Devin Booker's alleged DM to her.
Over the screenshot of the DM and a screenshot of Devin's Instagram feeds, Ava wrote, "NBA next?" suggesting that she may expose the Phoenix Suns star next. She, however, didn't reveal the timeline of his alleged DM to her.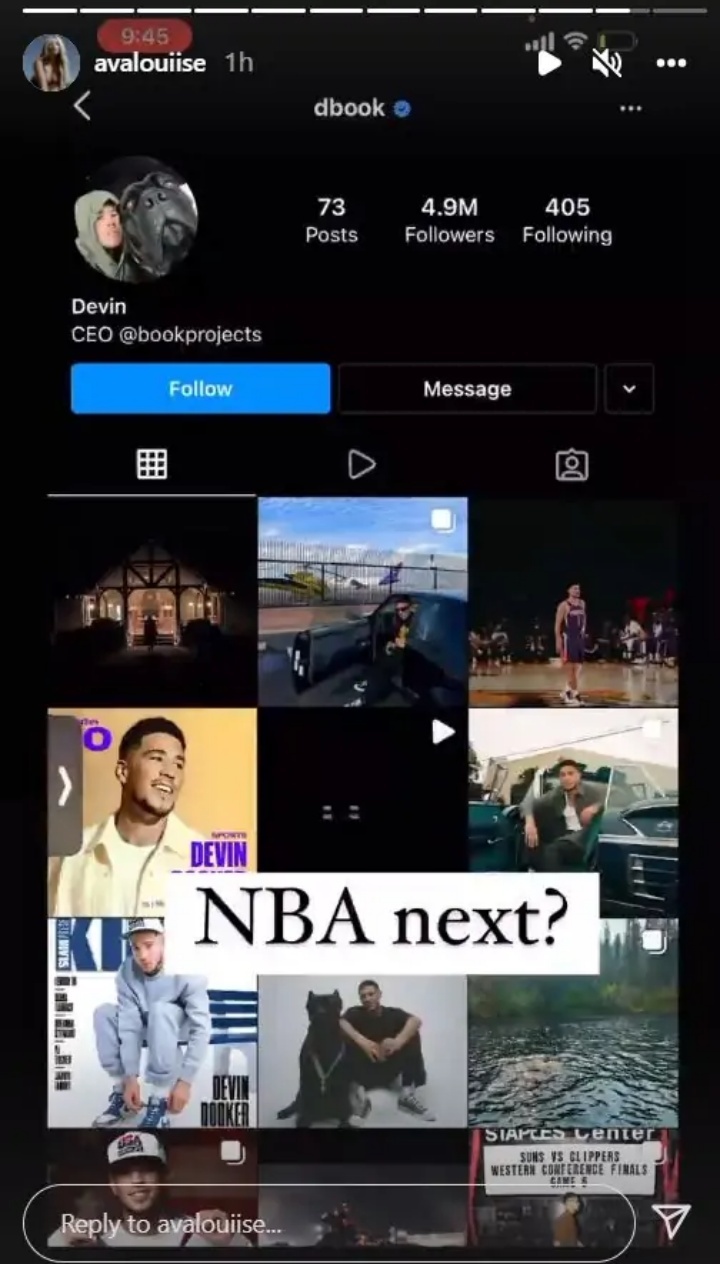 The OnlyFans model seemingly threatened to spill the tea about Kendall Jenner's boyfriend.
Devin is currently dating Kendall Jenner. The model seems to be unfazed by Ava's claim. The elder sister of Kylie Jenner recently showed her support for her boyfriend, tweeting on Friday, "y'all know i wanna see #DevinBooker play in the All-Star Game #NBAAllStar."
Ava recently made headlines after she revealed her alleged hook-up session with troubled footballer Antonio. On January 6, Ava told Daily Mail that Antonio snuck her into the Westin hotel, where the Tampa Bay Buccaneers were staying in New Jersey, on Saturday, January 1.
"When we had sex, he wanted to film it and make a tape on my phone. He wanted me to put it out there [her OnlyFans page]," Ava recalled. She additionally claimed that he told her that night to watch what he's going to do during Sunday's game, during which he had a public meltdown.
Later on Saturday, December 8, she alleged that Antonio got her kicked out of Society Lounge, where he was also partying at. "Of course ab [Antonio Brown] gets me kicked out," she wrote along with footage of a security guard who was leading her out of the venue.
Source: Read Full Article