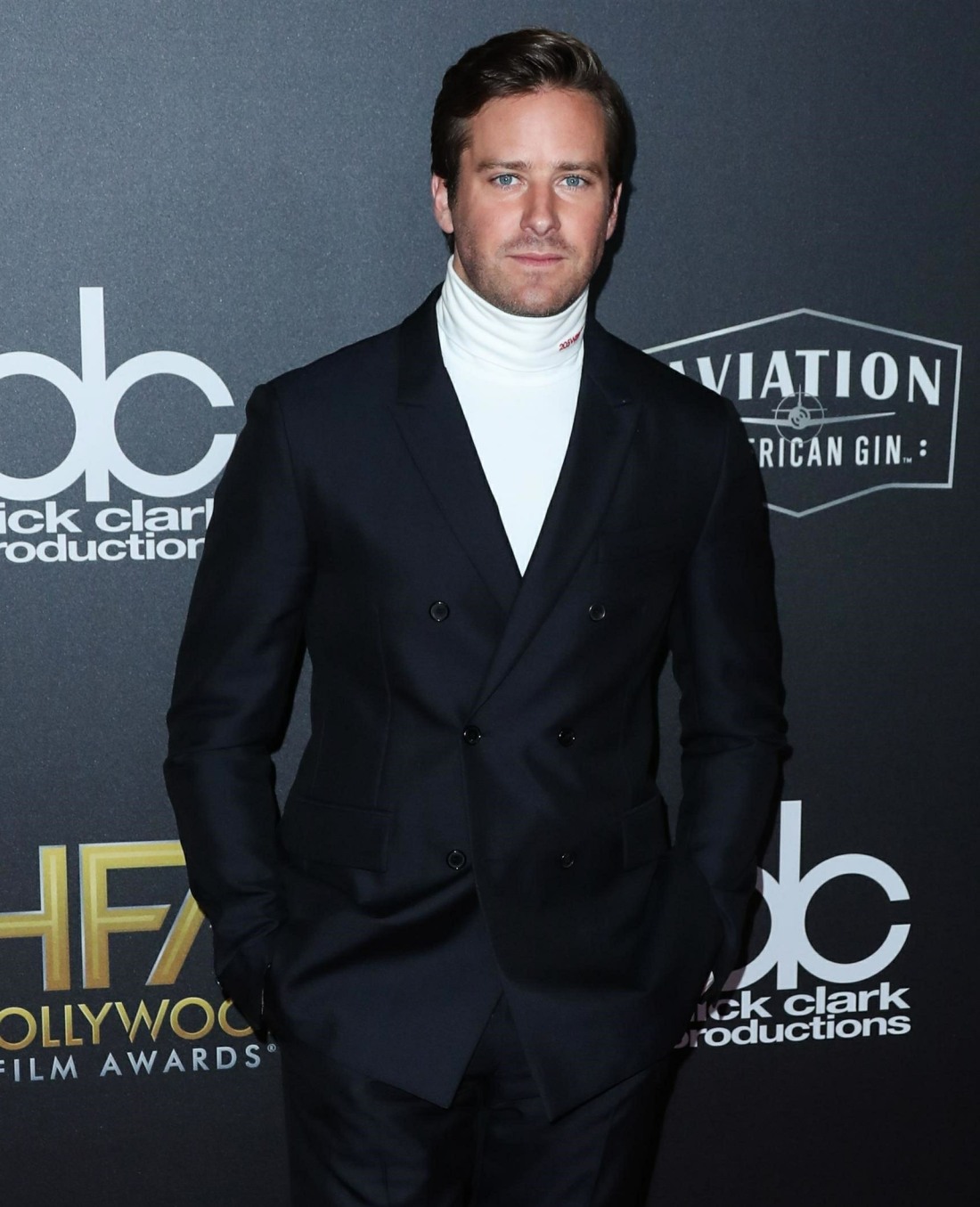 As I'm sitting here, writing on a Tuesday morning, it feels like the calm before the storm. This week will probably be about Donald Trump's impeachment trial, but what if a big celebrity-related story breaks this week too? I keep waiting for updates on the Armie Hammer situation, because I've convinced myself that something big is coming out sooner rather than later. I mean, it's clear that something is about to break – Armie's agents and publicists wouldn't have cut ties so suddenly over the weekend. I spent all of Monday waiting for a major publication to drop some bombshell about Hammer, but nothing happened. All of which means that people on the internet are spinning some theories.
Twitter is waiting with bated breath as rumours continue to swirl that an explosive story on embattled actor Armie Hammer is set to drop at any minute. Celebrity gossip Instagram account Deux Moi shared screenshots of a number of submissions that predicted a large US media outlet had a shocking story about Hammer due to be published imminently. The contents of the story remain unknown at the time of publishing, but the nature of Hammer's previous allegations – which include sexual assault, coercion and emotional abuse, in addition to the disturbing sexual proclivities revealed in a number of unverified Instagram DMs – appear to indicate that it can't be good. The story is said to be the reason behind the Call Me By Your Name star's agency and publicist both suddenly dropping him over the weekend.

Twitter users have gone into overdrive trying to predict what the claims could be against Hammer, who allegedly referred to himself as a "cannibal" in leaked DMs posted by the Instagram account House of Effie. Some are going so far as to suggest that Hammer could be accused of murder, with the remains of three women apparently found near a location he was filming last year. As talk continued about the upcoming exposé, House of Effie posted (then quickly deleted) an Instagram Story about the developments. "Holy s–t. I know what's going to come out. It's bad. Really bad," read the text posted on the Story. "Like I'm shaking and feel like I'm gonna throw up bad…"

Speculation has reached fever pitch, with some online sleuths alleging that the disappearance of a woman just outside of Palm Springs in June of last year was at the same time the actor was said to be working in the area. Remains were found this month, leading many commenters to draw connections between the upcoming story and the timely discovery of a body, however GRAZIA is not suggesting that this is anything more than social media conjecture. Deux Moi, meanwhile, seems to believe that this theory is incorrect, as an anonymous source says Hammer "had girls there the whole time" while filming, and that he "wouldn't have done a whole press thing there if he had killed two people". Either way, things are getting wild.
[From Grazia]
Does anyone around here read Jonathan Kellerman's Alex Delaware series? I swear, Kellerman had a book about a Hollywood star who was secretly a serial killer and, like, into dissecting bodies and sh-t. I keep getting flashbacks to that book (even though I thought at the time that Kellerman based the star and his wife on Brad Pitt and Angelina Jolie). Anyway! I keep going back and forth about whether I believe the Armie exposé will be about murder. I really don't know!
Meanwhile, did you see that Brandi Glanville tried to, like, cannibal thirst-tweet Armie? She tweeted "Dear @armiehammer You can have my rib cage [heart emoji] how do you just keep getting hotter and hotter #letsbbq." My God. She then tweeted "Guys I DID NOT KNOW the extent of what's being alleged against AH. I just read he was getting divorced and thought he was hot. No more headline p–n for me! I have learned my lesson." Narrator's voice: she has not learned her lesson.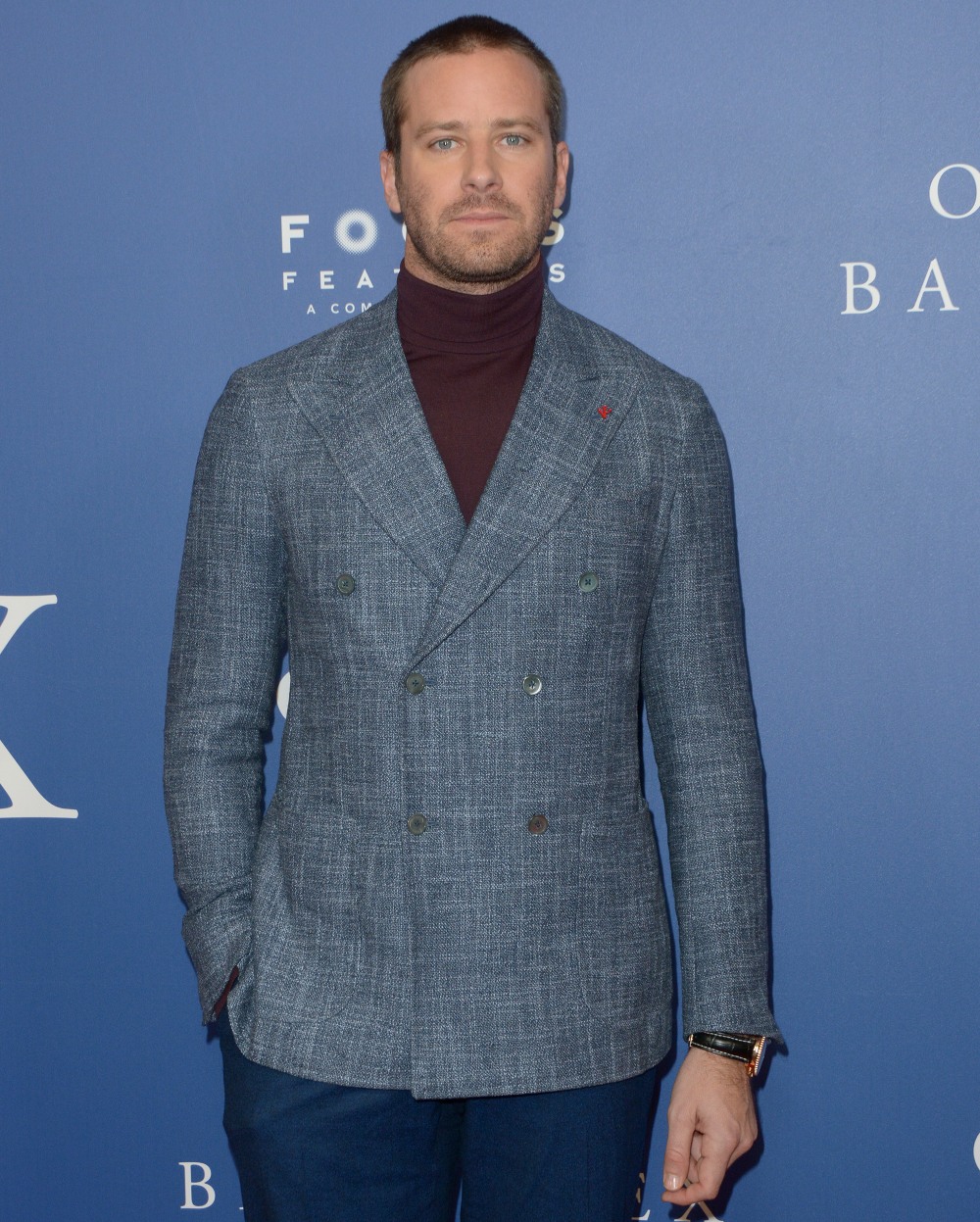 Photos courtesy of Backgrid, Avalon Red.
Source: Read Full Article