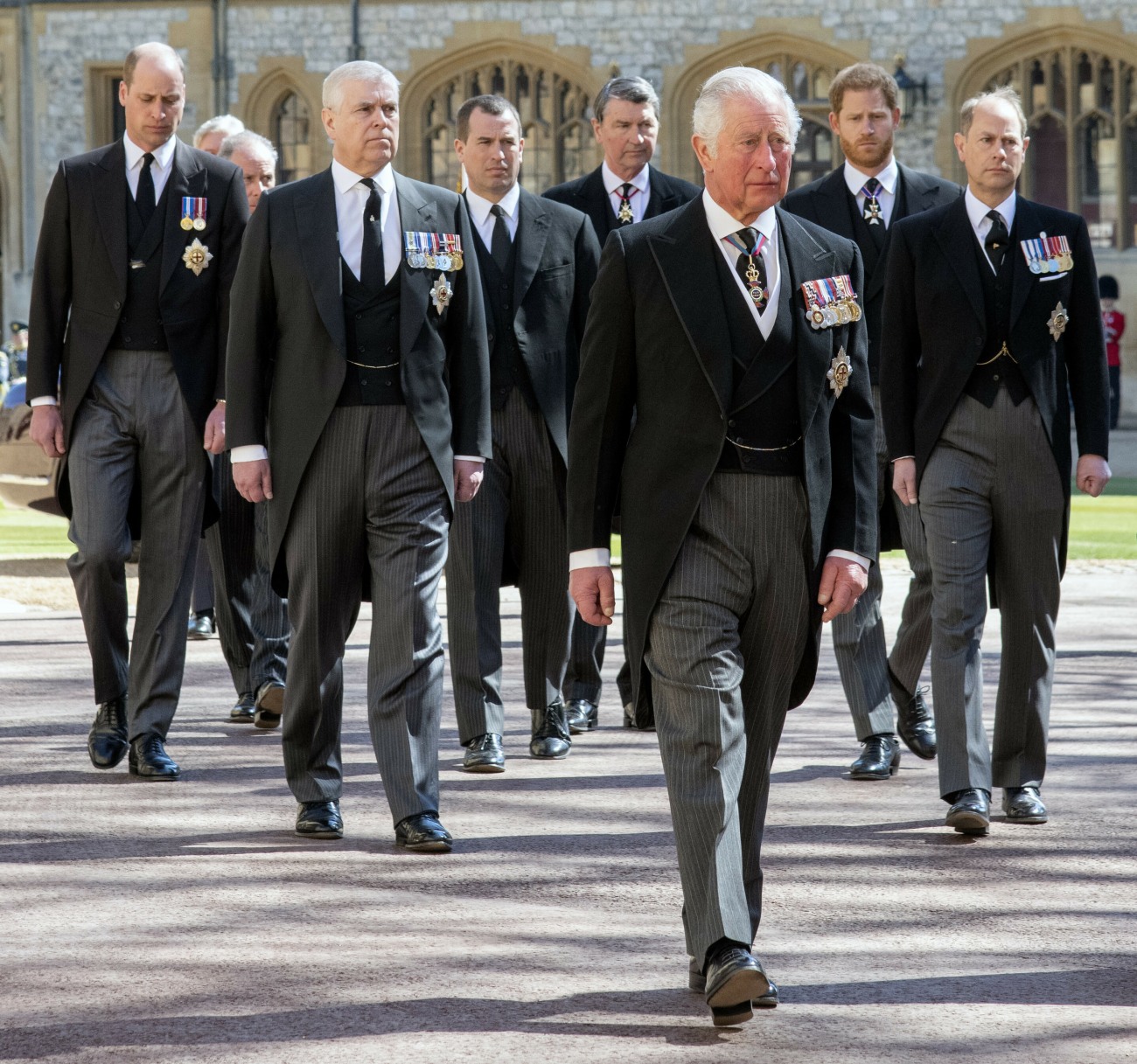 I am, as always, incredibly curious about the way certain events are being reported in the British press. It seemed like as soon as Prince Harry stepped foot on British soil – for the first time in 13 months – the royals were leaking against him and creating these bizarre, melodramatic storylines about him. I hope Harry has gotten enough distance from his family that he saw them in a new light and saw their banal, asinine machinations for what they are. The story in the Sun is that William, Harry and Charles reunited for hours after Prince Philip's Saturday funeral. The basis for this is that Baldemort, Chuck and Haz didn't leave Windsor Castle for several hours.
Prince Harry was reunited with brother ­William for two hours after the Duke of Edinburgh's funeral — sparking hopes of peace between them. They joined dad Charles for the first time since Harry and wife Meghan's Oprah US TV interview threatened to tear the family apart.

Charles had private talks with his warring sons after the Duke of Edinburgh's funeral — and insiders say it is just what Philip would have wanted. The three met up away from the cameras following Saturday's televised service. They remained together for two hours at Windsor Castle as they mingled with family members on its Quadrangle. It sparked hopes that the devastating rift between the brothers could one day be healed.

Harry may now stay on for the Queen's 95th birthday this Wednesday. He has also said he will join his older brother for the unveiling of Princess Diana's memorial statue at Kensington Palace. Royal insiders hope the ceremony on July 1 could also help ease the rift as they stand together on what would have been their mother's 60th birthday. A source said: "It's early days but you'd hope this is exactly the first step Philip would have wished for."

A source said: "It is not known what was said behind closed doors and when the cameras were turned off, but it's unfathomable to think Megxit and Oprah did not come up. Harry and William appeared cordial as the cameras rolled and that seemed to pave the way for Charles to join them when everyone had left."

Harry and William arrived at the Quadrangle together away from the TV cameras as the rest of the family chatted on the lawn. Charles and Camilla, who had led the family on the walk back, strolled across the grass to speak to the princes. Family members split into small groups and spoke two metres apart without their masks, offering "solidarity" and "comfort", sources revealed. The Queen retired to her private apartments with her Lady-in-Waiting Lady Susan Hussey immediately after the service.

The Duchess of Cornwall left by car without Charles at 5pm. But according to sources, the Prince of Wales and his sons stayed at the castle for an hour after Camilla departed.

Royal biographer Penny Junor said: "This was minutes after the funeral and they were all grieving in their own ways. There might have been some greetings. And even that is a positive start. There is a lot to be unravelled here. This is a falling-out that has gone on for a long time. They need the time, space and the trust. Harry should stay for the Queen's birthday as it is the least he can do for his grandmother and it gives him even more opportunity to talk to his father and his brother."
[From The Sun]
It's incredibly curious to me that the official story from the Royal Rota is that William and Harry were at war and Charles is separate from their beef and acting as some kind of neutral arbiter of the brothers' dispute. What short memories they have – Harry was (and perhaps is) just as mad at Charles as he is with William. Harry is massively disappointed in his father, he told us that himself. It's quite something to see the British outlets now pretend that Harry's sole beef is with William. Anyway, my guess is that William and Charles will both leak their versions of the conversation to the papers in coming days. It will be interesting to see if Harry places a call to Gayle King to correct anything.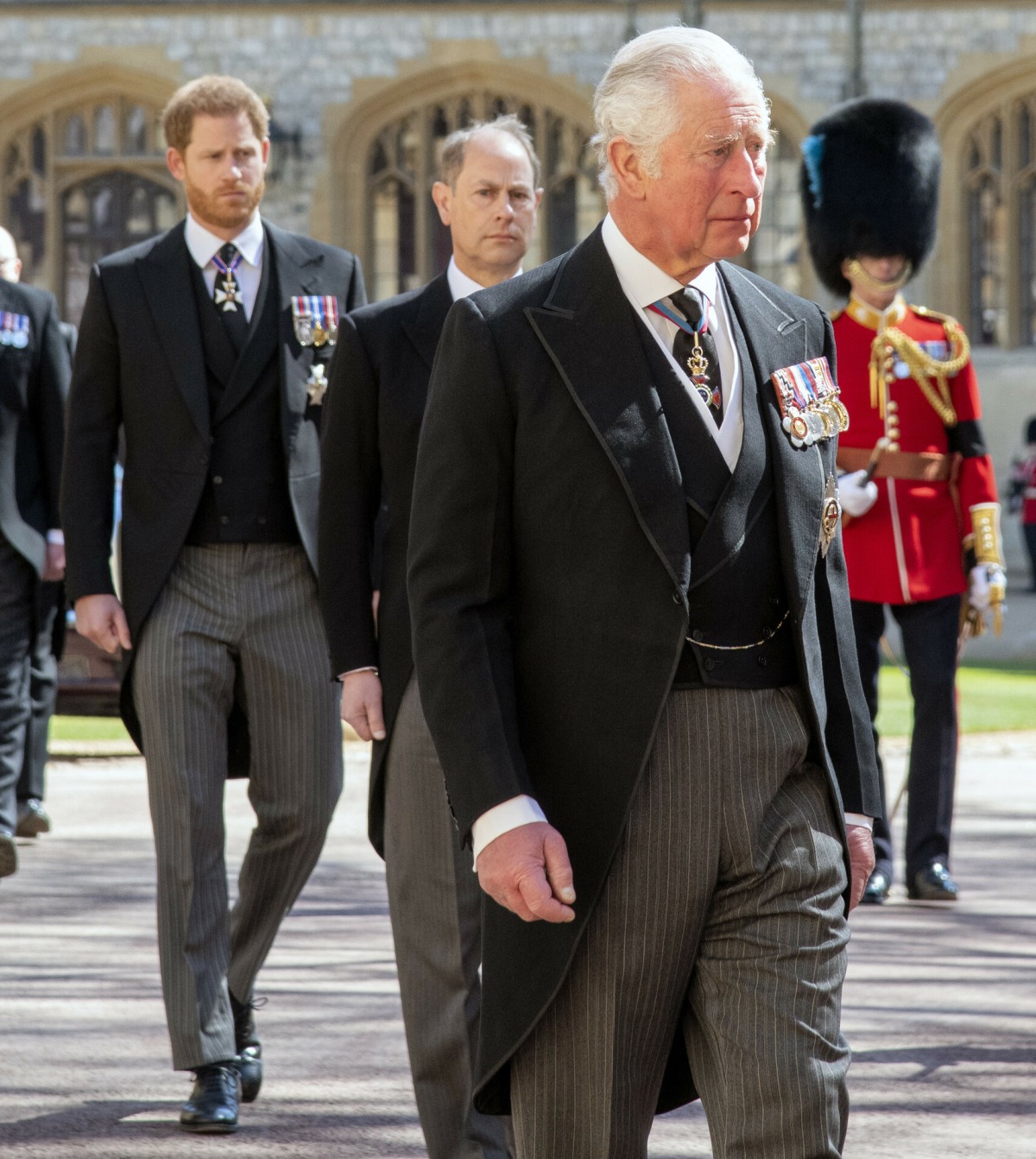 Photos courtesy of WENN, Avalon Red.
Source: Read Full Article