The 'Taxi' star, who has been guarded about her personal life, is photographed holding hands with her three-year-old son while on a shopping trip in Los Angeles.
AceShowbiz –Queen Latifah has been photographed for the first time in public with her son Rebel. The actress/singer and her three-year-old son were spotted holding hands as they enjoyed an afternoon of retail therapy in Los Angeles on Saturday, October 8.
The 52-year-old star dressed casually in a long-sleeved white top with baby blue shorts and white trainers. She also wore a white hat with a pair of sunglasses perched on top of her hat as she accessorized with hoop earrings. Her wavy hair was tied in a low ponytail and she had her reading glasses slipped on the collar of her T-shirt.
The "Chicago" actress carried a paper bag and what looks like a small towel in one hand, and held her son's hand with her others as they were heading to Erewhon Organic Grocers in Studio City. The toddler, meanwhile, looked cute in a baby blue shirt with patterns of monster trucks with black shorts and black shoes.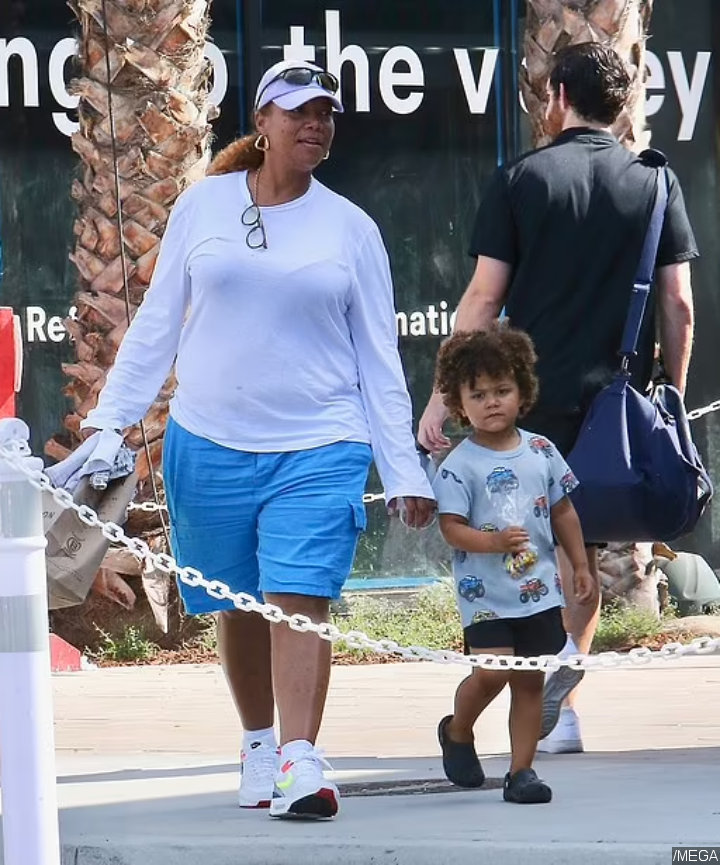 Queen Latifah was pictured with her son Rebel on a shopping trip in Los Angeles.
Latifah shares her son with her longtime partner Eboni Nichols. She welcomed the child in 2019. The Newark, New Jersey native acknowledged them while she was awarded the BET Lifetime Achievement Award in June of 2021, saying, "Eboni, my love. Rebel, my love." She had never been seen with her son before.
Back in 2008, the Oscar-nominated actress talked about keeping her personal life private. "I don't have a problem discussing the topic of somebody being gay, but I do have a problem discussing my personal life. I don't feel like I need to share my personal life, and I don't care if people think I'm gay or not. Assume whatever you want, you do it anyway," she said.
Latifah reportedly first met Nichols, a one-time cheerleader for the Los Angeles Lakers and dance choreographer, on "Dancing with the Stars" in 2019. They allegedly began dating four years later.
Source: Read Full Article