Early in his acting career Ron Howard, before landing the role of Opie Taylor on The Andy Griffith Show, worked other shows as an extra or in minor roles. One of those programs was the 1960s comedy Dennis the Menace starring young actor Jay North. Howard, in his recently published memoir The Boys (co-written with his brother and fellow actor Clint), revealed the conditions North worked under, which he at the time found distressing.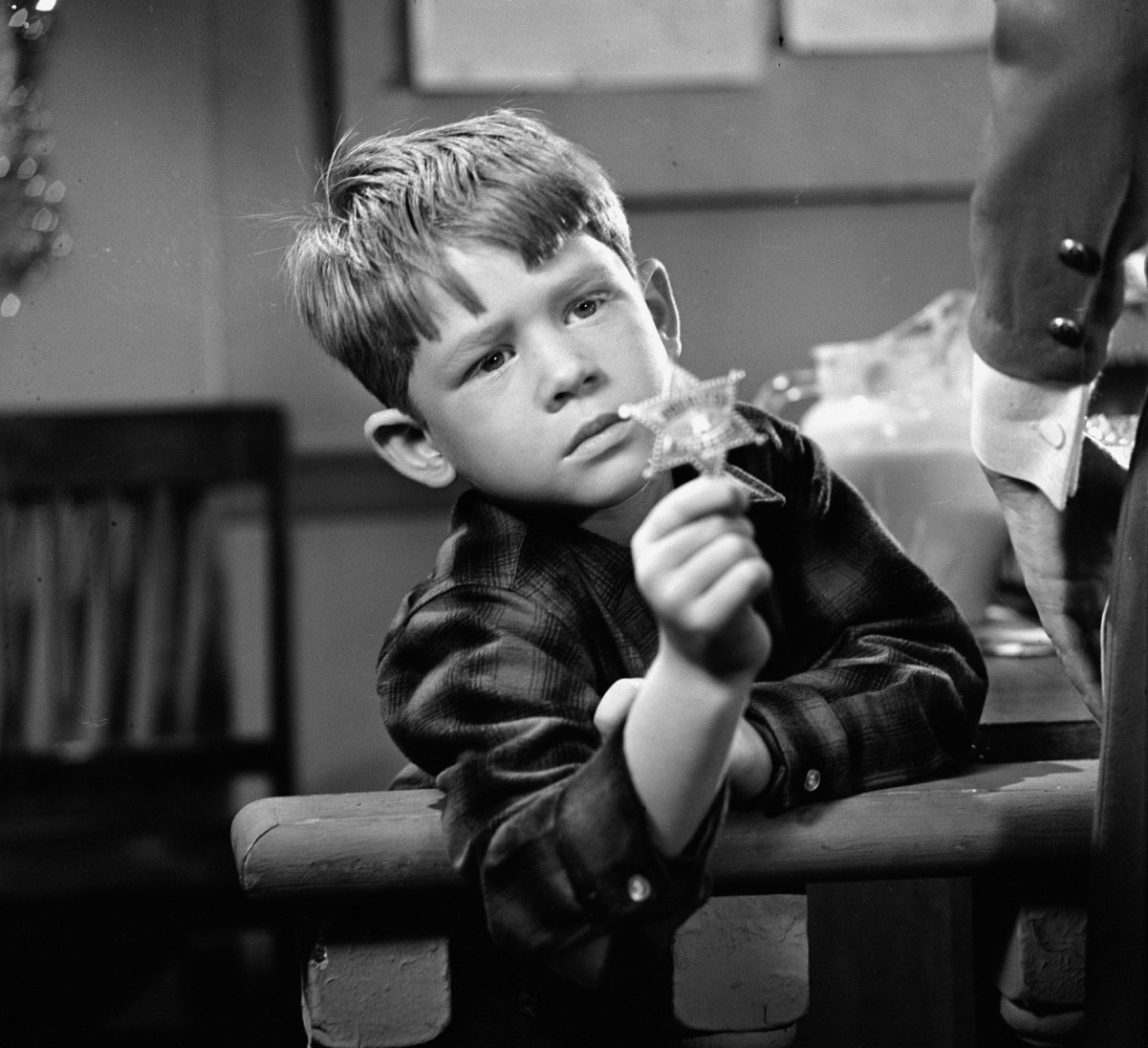 Ron Howard's career began with television in the late 1950s
The Academy Award-winning director was part of television from its early days in the 1950s, appearing in various programs including The Red Skelton Show, The Many Loves of Dobie Gillis, Playhouse 90, The Twilight Zone, and many others. He especially enjoyed appearing in shows with other children, such as Dennis the Menace which premiered in 1959.
"I was a semiregular on Dobie Gillis, playing various little-kid roles, and on Dennis the Menace, as one of the little boys in Jay North's posse," Howard wrote. And he found the work exciting and enjoyable.
"You know who barely broke a sweat? Me. In those early days, performing came pretty easily to me," Howard admitted. "So much of the work seemed like play."
Howard felt sorry for the 'Dennis the Menace' star
While some of the roles Howard took on (and precociously mastered)in the '50s were dramatic, his part on Dennis, he said, was a breeze.
"My job, as a member of Dennis' troop of pals, was not demanding," he recalled. "But I was bummed on behalf of Jay North, who played Dennis. He was three years older than me, a seasoned vet in my eyes, but I could tell that he was tired. They really ran him ragged."
North was just 8 years old when he began portraying the impish, curious Dennis, but Howard said despite the fact he was just a child, North "couldn't hang with us between scenes." The blonde actor's character had a distinctive cowlick and the show's producers were determined that it stand erect while North was filming, as Howard explained: "Poor Jay had to sit by himself under one of those 1950s 'beehive' bonnet hair dryers that you saw in ladies' salons, forbidden from moving, all for his trademark hairdo.
"While the rest of us kids were making paper airplanes and holding contests to see whose would fly the farthest, Jay was stuck in his chair, immobile in the service of this stupid hairstyle."
The Opie Taylor actor is grateful for the 'Griffith Show'
Howard noted that he realized later on, "when I got The Andy Griffith Show, that it was lucky for me that Opie was a supporting character. He had some choice scenes in most of the episodes, but he never had to carry the show. Jay did."
The actor looked back on his good fortune to have been part of a show with such talented and generous actors and producers as Griffith.
"To land on this show of all shows as a kid was the ultimate stroke of good fortune," Howard continued. "Andy oversaw it all as the boss, but he thrived on collaboration and welcomed the cast's input…My appreciation of how seriously I was taken, as a human being with ideas and agency, not only by Andy but also by my own parents, has only deepened with time."
Source: Read Full Article