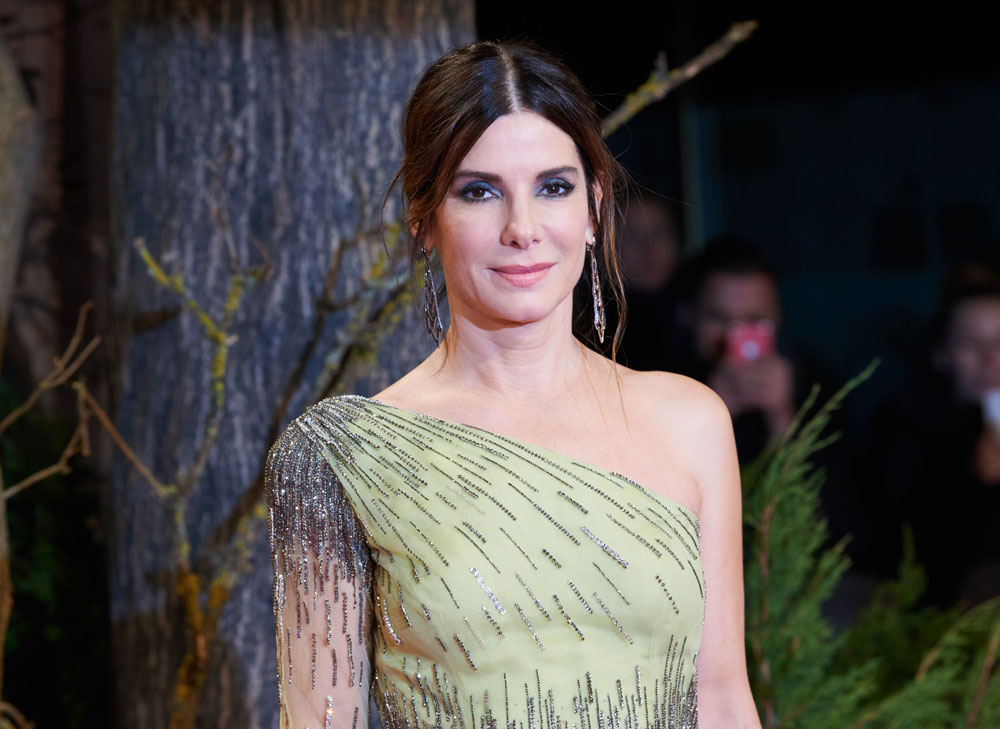 Sandra Bullock is promoting her post apocalyptic horror movie streaming on Netflix, Bird Box. Netflix, for all its internal problems, is really killing it lately. They just announced that their new family-friendly Christmas movie, The Christmas Chronicles starring Kurt Russell as a hot Santa, got 20 million streams in just a week. (I thought it was really cute.) Bird Box is out December 21 and while it probably won't get that many views, it's sure to do well. Entertainment Tonight has a press junket interview with Sandra and her costar, Trevante Rhodes (Moonlight). Sandra, 54(!), was asked if she knew what came up when you google her and she said she didn't want to know, but thought it was breast enhancement. When interviewer Kevin Frazier said it was mostly about how she hasn't aged she joked that she sleeps in a special chamber, but then got real-ish about it, admitting that it took over two hours to do her hair and makeup. After that she and Trevante joked about getting competitive with their fitness on set and it was so cute. You could tell they're close and I came away from this wanting to hear more from him. The video is on ET Online and here are some excerpts.
On google results that say she doesn't age
Sandra: I'm sleeping in a container that is devoid of of outside carcinogens, that helps lift what you don't have and – come on, please! The only time you see me is when I do press junkets. Do you know how many hours of hair and makeup this took? Two and a half hours!

I'm going to work this look all day today and then I'm going to go home and take a shower and then it's going to happen again at eight o'clock in the morning. I'm never out in the world where I get photographed unless it's things like that. I just look my best.

Trevante: Before set every day, she would show up in her workout [gear].

She gushed about Trevante's workouts and his constant reading
Sandra: There's a little competition. He gets up at like four and works out for two hours at the gym. Carries around his little jug of water. Constantly hydrating. In between shots, Trey would be up on some rock or some tree just reading. Like reading poetry, philosophy. You just stop and you went 'that's real.' That wasn't for show because he was tucked away somewhere. He's constantly looking inward.
[From ET Online]
I get annoyed at how long it takes to get a blowout when I get my hair done once a month. Some people find it relaxing to get pampered like that, but it's not like you're getting a massage or a body wrap, you have to sit upright. It must get tiresome to have to sit for two and a half hours of hair and makeup. (Yes most of us would rather do that than our regular job and I know it sounds ridiculous to complain about getting my hair done.) Let me anticipate the comments about Sandra not being honest about getting Botox and fillers – is she supposed to bring that up in this joint interview with her costar and potentially derail the conversation? She knows she's supposed to keep it light and make jokes so that's what she did. (Remember how weird it was when hack Megyn Kelly asked Jane Fonda about her plastic surgery during an interview with Robert Redford?)
Sandra's face isn't that distracting to me, I found her wonderful and believable in Oceans 8, and she's only doing what's expected in her industry. Also more of Trevante please.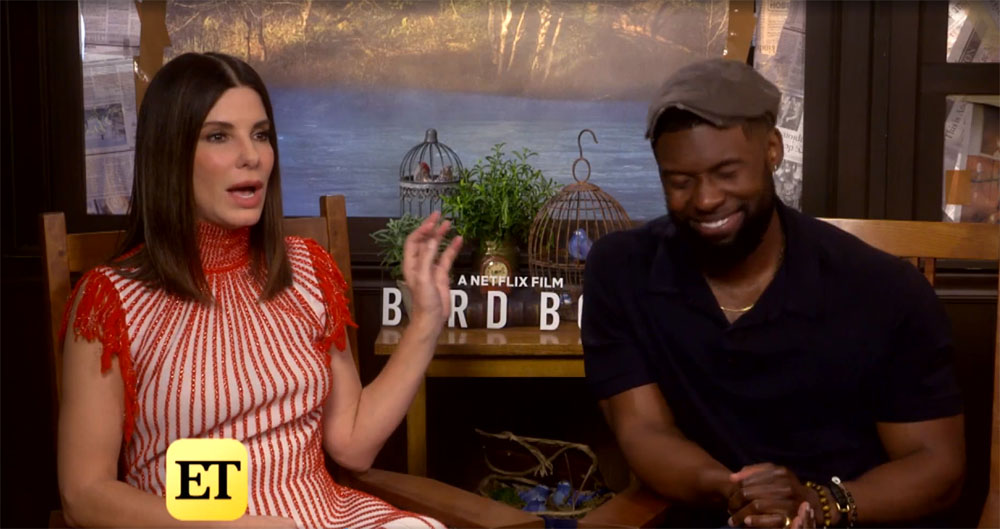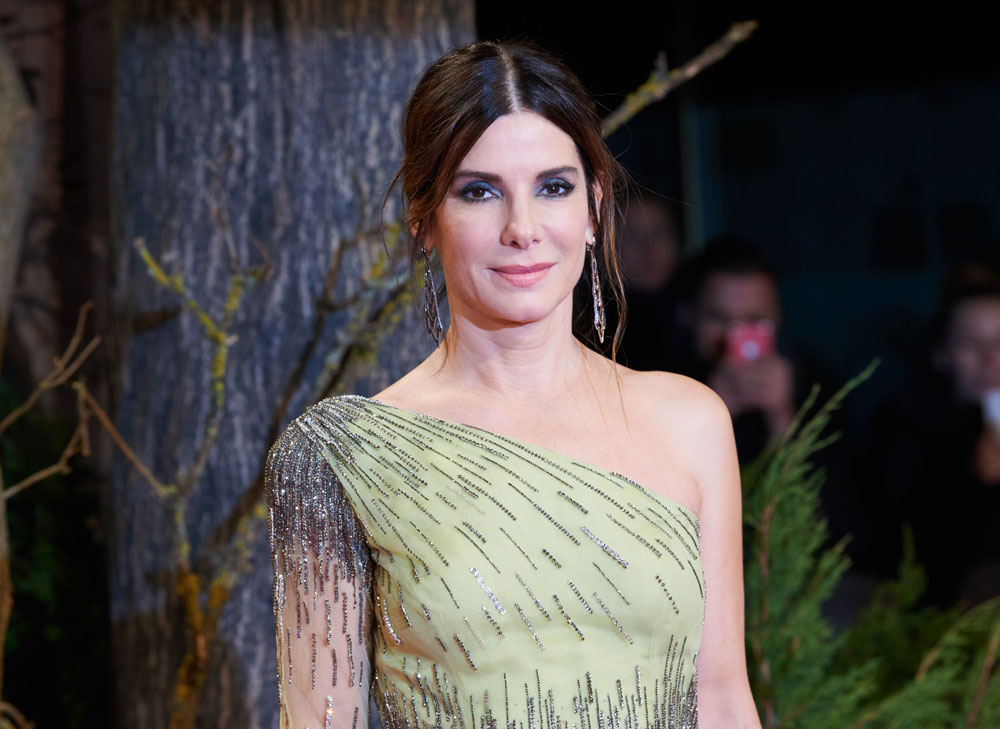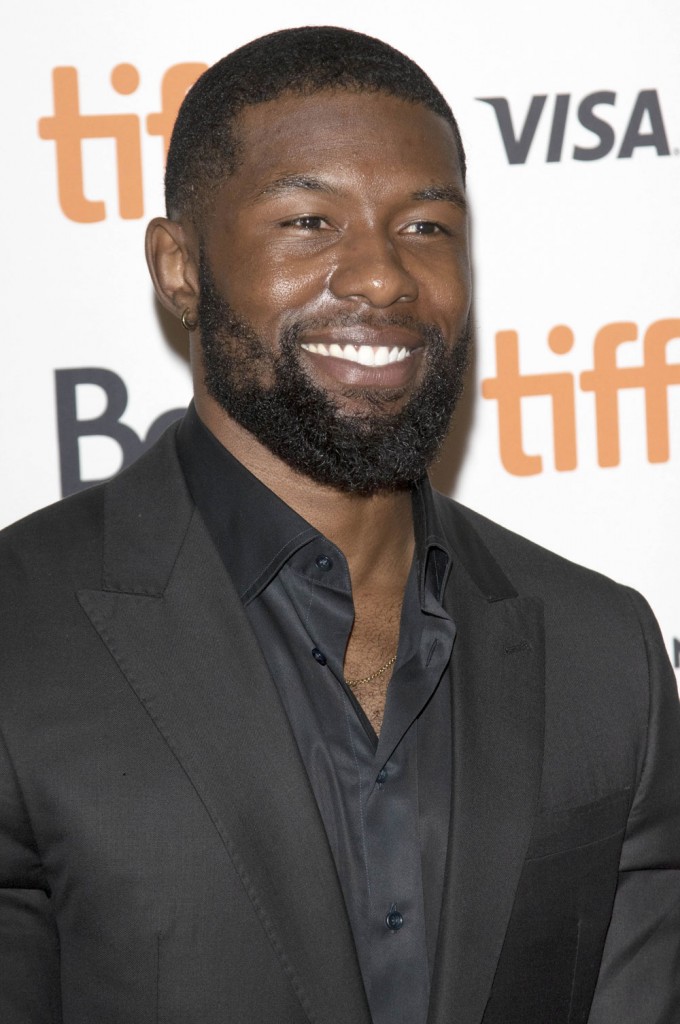 Source: Read Full Article