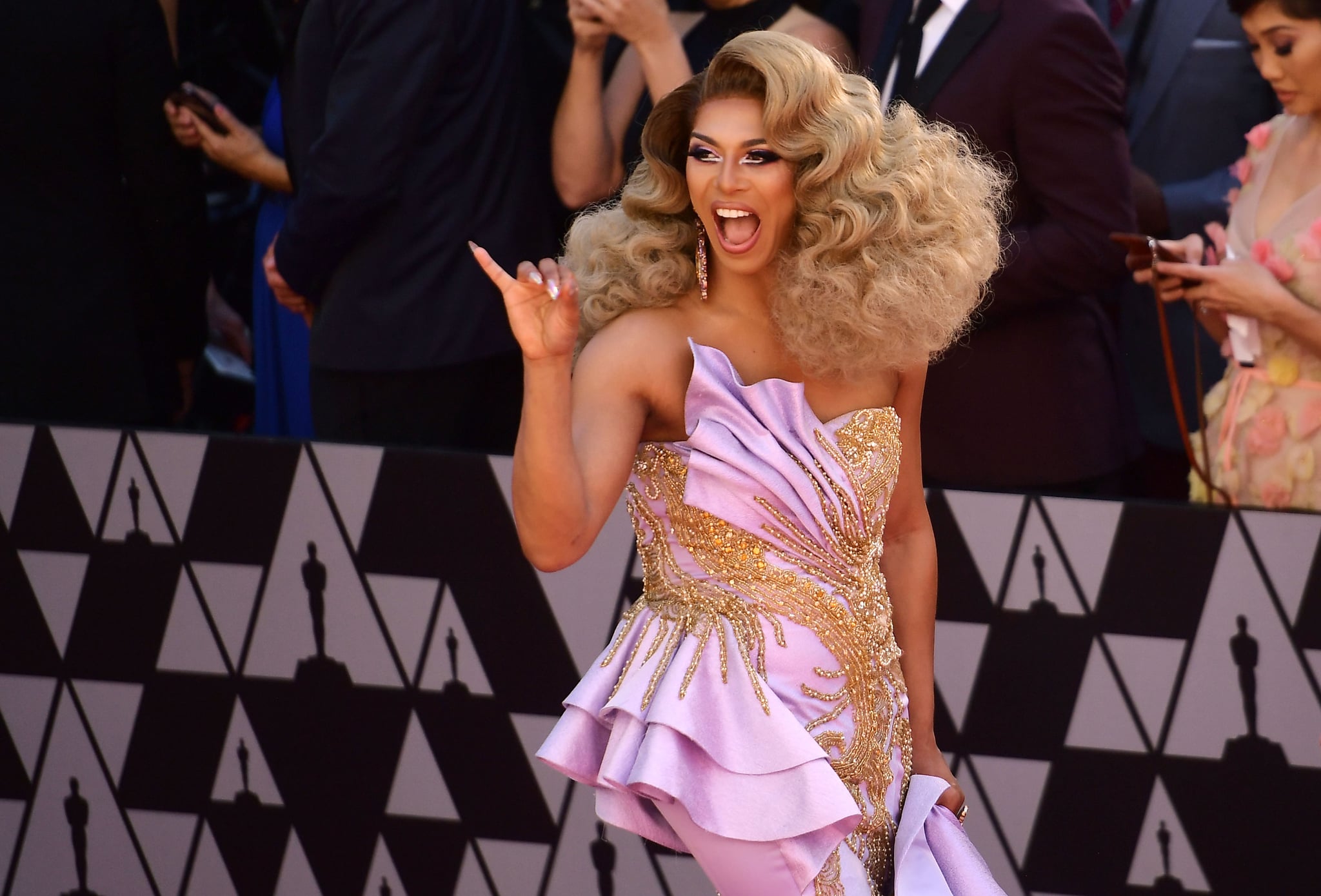 Image Source: Getty / Matt Winkelmeyer
This interview has been edited for length and clarity.
"Honey, I'm birthing children all over this nation," Shangela Laquifa Wadley, aka D.J. Pierce, said during a phone interview on June 6. The effervescent drag queen — known for her three RuPaul's Drag Race appearances, A Star Is Born cameo, and "halleloo" catchphrase — is referring to her experience on the HBO docuseries, We're Here, which follows Bob the Drag Queen, Eureka O'Hara, and, of course, Shangela as they host one-night-only drag shows with residents of various small towns. "The Wadleys are going on tour one day," Shangela added.
The six-episode season — which aired its finale earlier this month — takes the trio to towns in New Mexico, Missouri, Louisiana, and more. Each queen is responsible for coaching a different performer, and they range from drag regulars to novices and people who had never even seen a drag show. The season unfortunately ended abruptly when production in Spartanburg, SC was halted due to the coronavirus pandemic, so instead the finale consisted of at-home interviews with the cast.
The good news, however, is that We're Here has since been renewed for a second season, and Shangela is down to finish what they started. "Girl, I left a dress in storage over there! I need to go pick it up," she said. "There are such amazing stories to be told in Spartanburg and so many more places around the country."
During her conversation with POPSUGAR, Shangela spoke about the show's debut season, how Pride Month will look decidedly different this year, and her new Feed the Queens initiative is helping fight hunger within the drag community.
Source: Read Full Article