I can honestly say without hyperbole that Ciara has been working in turbo speed since childhood. It all started when she was 14 and happened to catch Destiny's Child performing on a morning news show; "I don't remember why I didn't go to school, but I remember that day," she told Cosmo for her October 2018 cover story. "They were killing it, and I just went, 'This is what I want to do. I'm gonna be an entertainer.'" And instead of just leaving it at that and enjoying being, well, a kid for the next few years, Ciara sat down and wrote a list of goals. Was she already on the manifestation train over a decade ago? A true trailblazer!
"The first goal I wrote down was to get discovered," she recalled. "The second was to sell 3 to 4 million records. Third, have longevity." Again, not speaking in hyperbole here LOL, but to say the singer superseded those goals is an understatement. To date, Ciara has sold a whopping 23 million albums and has remained a household name for over 18 years (!!) thanks to endorsements, business ventures, and, of course, her epic music career. All of that success breeds major $$, so if you're curious about just how much Ciara has in her bank account, you might wanna keep scrolling.
It all started with songwriting…
Before Ciara had even graduated from high school, she began writing songs for prominent musicians such as Blu Cantrell and Fantasia Barrino. It was through her songwriting connections that she got the chance to be more involved in the music industry and was ultimately introduced to Jazze Pha—a producer who would go on to encourage Ciara to record her own work.
Let's talk about her singing career
While Ciara was still juggling school (!!) and working as a songwriter, she teamed up with Jazze Pha, who helped her produce a slew of well-known songs like, oh IDK, the literal certified banger (and my old ringtone, TYVM) "1, 2 Step." It was also through Jazze that the singer got to meet legendary music producer L.A. Reid, who signed Ciara to LaFace Records after she graduated high school in 2003. *Sigh* Take a shot every time you learn that Ciara managed to do something egregiously impressive before she even had the legal right to drink!
Anyway!! Fast-forward one year later, and in 2004, Lil Jon produced her first single "Goodies," which helped her debut album of the same name debut at number three on the Billboard 200 chart in September that year. "Goodies" also went three times platinum in the U.S. and sold almost 130,000 units its first week, per Celebrity Net Worth. *Cue another shot*
Hopefully given that success, the singer earned major $$ from her music, especially given that "Goodies" was basically the female equivalent of Usher's "Yeah" in terms of its success. I'll just take a celebratory shot to that one LOL.
The chart success speaks for itself, but over the course of her career, Ciara has also won awards, including two BET Awards, two MTV Awards, and even a Grammy. Obsessed!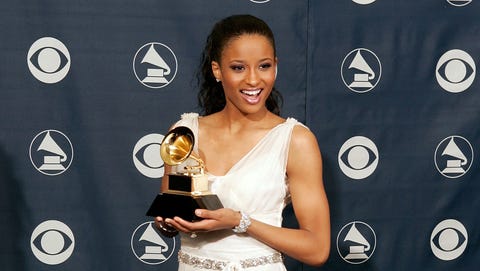 She's also been on some seriously impressive tours
What do T.I., Britney Spears, and Jay-Z have in common? Oh, ya know, just the fact that Ciara has gone on tour with them. And considering Jay-Z is known for having some pretty lucrative tours—like a $364 million On the Run II tour with Beyoncé and a $75.3 million 2013 summer tour with Justin Timberlake—we can't help but assume that Ciara raked in some major cash with the rapper and other artists. Not to mention she's performed and collaborated with musicians like Justin Timberlake, Ludacris, and Pitbull on various songs, which obviously brings in collaboration $$.
Uhm, hi. She's also an actor
Ciara's first role saw her playing a teen volleyball player in an MTV movie called All You've Got, which got a pretty amazing Rotten Tomatoes audience score of 76 percent, so do with that what you will! She also played the role in BET's The Game.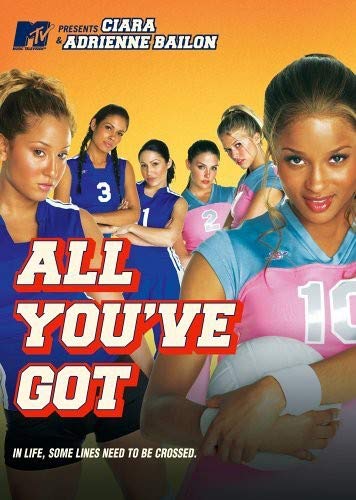 She has perfected the art of endorsements
*A lot* of Ciara's financial success comes from her über-savvy endorsement deals with brands and her modeling contract with IMG. (I mean, look at her!). Over the years, the singer has worked with major names including Givenchy, Jeep, and Rocawear, to name a few. She became the face of a major ad campaign by Verizon Wireless in 2009 to promote its Chocolate Touch (aka one of my fave and most treasured phones to this day. @Verizon if ur reading this, call me!). In 2010, she also became a spokesperson for Adidas Originals and in 2016, she became a global brand ambassador for Revlon—the same company that launched a fragrance called "Ciara" back in 1973. Talk about a full-circle moment!
https://www.instagram.com/p/BFS2TaKSHqg/?utm_source=ig_embed&utm_campaign=loading
A post shared by Ciara (@ciara)
…and she has launched products of her own, TYVM
Ciara and her Denver Broncos quarterback husband, Russell Wilson, are truly the definition of a power couple. In 2020, the duo launched their first joint business, R&C The Fragrance Duo, a his-and-hers Eau de Parfum line.
"This is a dream come true for the both of us," Ciara gushed in an interview with People. "I've been dreaming of creating my own fragrance for years and the chance to introduce our first fragrance together was truly special and meaningful." The businesswoman also discussed what it was like to test out the scents for the first time with the mag, saying, "We created this fragrance during one of the toughest times in life and it brought us joy in the midst of it all. I was also pregnant and my sense of smell was off the charts, which was an advantage! The experience was very special and memorable and created really cool memories for Russell and I." S'cute!
https://www.instagram.com/p/CHsxUkQlzOg/?utm_source=ig_embed&utm_campaign=loading
A post shared by R&C Fragrance (@randcfragrance)
But she didn't! Stop! There! In July 2021, the singer launched an EPA-registered accessory line called Dare to Roam, which features a collection of duffels, totes, and backpacks. Per the company's website, "Using Antimicrobial Technology, we provide you with Functional Protection for outdoor use in any weather and exposed to any surface. Our responsibly made products are ethically produced, with a focus on fair trade, fair wage and fair supply chain—we know who makes our products and always will support those who make them." Okay, how amaze does Ciara look sporting these? *Adds everything to cart*
A post shared by Dare to Roam (@daretoroam)
More recently, it was reported that the multi-hyphenate invested in and became co-owner of the Ten to One rum brand alongside its co-owner and founder Marc Farrell. "When I get a chance to do things and projects like this, I'm pretty involved," Ciara told Forbes. "I look a step before the actual product to work with really great business partners. For me all the boxes were checked. This is a space that not too many women occupy, and I saw a tremendous opportunity as an entrepreneur, and as a woman of color."
https://www.instagram.com/p/CfUTcURuMlN/?utm_source=ig_embed&utm_campaign=loading
A post shared by Ten To One Rum (@tentoonerum)
Ciara's specific role in the company involves "focusing on marketing, creative and business development, as well as strategic partnerships," according to the article. Is there truly anything this woman can't do?!
Oh, btw, she also casually owns a production company
In 2019, Ciara and Russell launched Why Not You Productions, which in 2021 inked a totally-chill first-look deal with Amazon. "We're so excited and honored to work with Amazon Studios," said the couple when launching the entertainment venture. "They've quickly become one of the most exciting studios in entertainment and have shown a strong belief in our vision to bring inspiring stories to the world. We can't wait to begin our work together."
Another one of the many, beyond-cool endeavors coming from the company? A project in collaboration with Gabrielle Union's I'll Have Another Productions and Dwayne Wade's 59th and Prairie Entertainment to develop Relentless, a film that will follow the story of ex-NFL player Vernon Turner through his self-published book The Next Level: A Game I Had To Play. Like I said: totally casual stuff here!
So what is Ciara's total net worth?
Oh, that? Just a cool $20 million, according to Celebrity Net Worth! I mean, it all makes sense considering she's been blessing us with her vocals, dance moves, and business ventures for literal decades (plural!!). *Sigh* BRB, working on my goal list-making abilities.
Source: Read Full Article