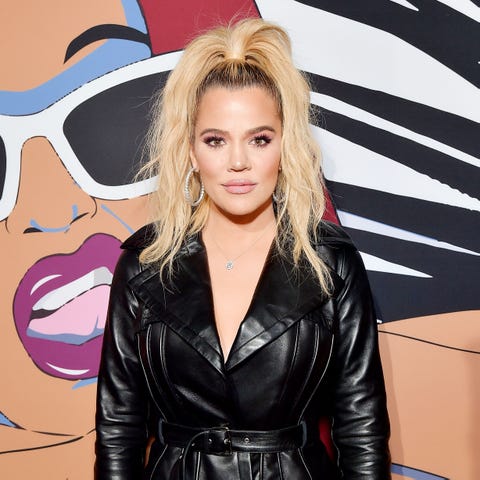 Important news: Khloé Kardashian and Tristan Thompson might not be spending Christmas together. Kim let it slip while talking to a reporter yesterday that she's not totally sure what their plans are.
According to E!, Kim said she knew for a fact Khloé would be with them on Christmas Eve for their notorious holiday party, which Kim and Kanye are hosting. She didn't say whether or not Tristan would be there, but she did indicate that usually he has a game on Christmas, so she wasn't sure where they'd be spending that day.
If you do a little Googling, it looks like Tristan's team, the Cavaliers, plays in Cleveland on the 23rd and in Memphis on the 26th, so while it's possible he could make it to L.A. for Christmas, it'd be tricky. Khloé could maybe meet him in Cleveland on Christmas day, but if she's going to be in L.A. on the 24th, that'd be difficult, right? Either way, it'd be a logistical nightmare. Holiday travel is the pits.
View this post on Instagram
I'm soo blessed 🙏🏾🙏🏾 Happy thanksgiving from my family to yours #GiveThanks #blessed
A post shared by Tristan Thompson (@realtristan13) on
However, it is baby True's very first Christmas, and Khloé has reportedly indicated that she thinks it's a big deal for True to spend holidays with both parents, so they could make it work. TBD! Either way, I'm pulling for a picture of True in a Santa outfit, because that's what the world needs this holiday season IMO.
Follow Emma on Instagram.
Source: Read Full Article