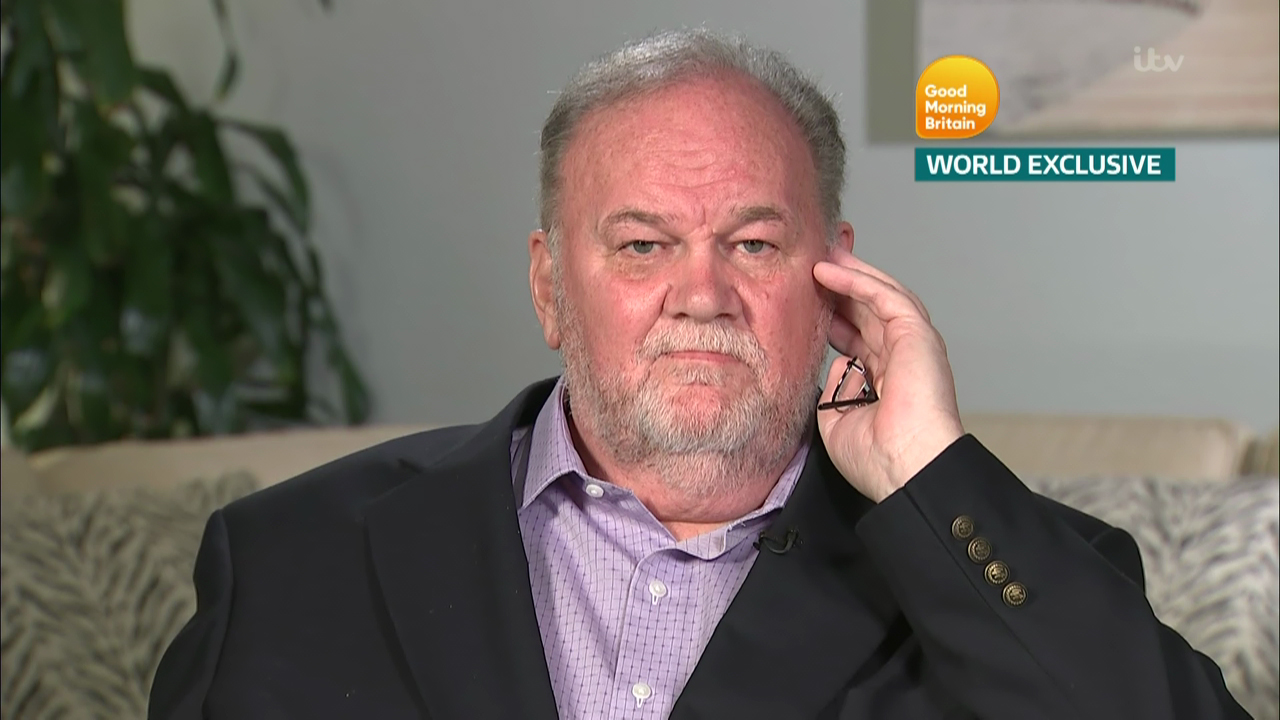 I wasn't even going to write up anything about Thomas Markle's latest Daily Mail interview, because I honestly don't care. But there's not a lot of gossip out here, and I can tell that a lot of Meg-defenders and Meg-haters want to discuss it, so here you go. Thomas Markle was somewhat quiet for a couple of months, but he's making a big push for attention ahead of Christmas, because I guess Meghan doesn't have enough stress in her life, what with being the victim of a smear campaign and all. I actually think this interview from Thomas is part of the past three weeks' smear campaign: the Daily Mail thought this would be the perfect moment to pay Thomas to disrespect his daughter and sell her out yet again.
There's always some debate about whether Thomas and Samantha are getting paid for interviews, photos and pap strolls – they are. They've been getting paid for more than a year for their toxicity. This Daily Mail exclusive features extensive new comments from Thomas, plus some old photos of Meghan- you can see the whole thing here, and I don't want to hear anything about "don't link to the Daily Mail" if half of the commenters here, on Celebitchy, are going to threadjack on royal stories to talk about the Daily Mail's latest. Here are the quotes I got to before I got sick of Thomas's BS:
Being frozen out by Meghan and Harry: '[It] is a punishment which does not fit the crime. I was a fool. I was convinced to do these pictures to change my image. I was sick of seeing schlubby pictures of me buying beer which wasn't even for me. I apologised to Harry on the phone and all he said was, "If you'd listened to me, none of this would have happened." I did a few things wrong, said a few things I should not have said. But some of the Royals have done far worse things… There are convicts in prisons who have murdered and committed all kinds of horrible crimes, and their daughters still visit them.'

He can't stay silent:'I have been frozen out and I can't stay silent. I have made dozens of attempts to reach my daughter via text and letters, but she and Harry have put up a wall of silence. They have done what they once told me not to do – they are believing everything negative that has been written about me. So I am reaching out to them, once again, to try to correct the lies and get the truth out there. Everyone says, why don't I just shut the f*** up? That Meghan can't speak to me because I'll give away secrets. But that's bull****. I've been accused of every terrible thing you can think of. In one magazine they had an awful story about Prince Charles right beside one about me. But no one is shunning Prince Charles.'

He mentions the time Harry wore a Nazi uniform: 'I've pleaded with her to pick up the phone. I wrote her a two-page letter and sent it by certified mail via her representative in Los Angeles. I asked her why she was believing the lies. I also pointed out the Royals haven't always been perfectly behaved. I wrote that I've never played pool naked, nor have I dressed up as a Nazi [a reference to Harry's infamous pictures in Las Vegas in 2012 and the time that he wore a crude imitation of a Nazi uniform, including a swastika armband, in 2005]. I even hand-delivered a letter to Doria asking her why our daughter won't speak to me.'

On the reports that Meghan is a difficult diva: 'I don't recognise this person. The Meghan I know was always sweet, kind, generous. She was always demanding but never rude. I don't want to say or do anything to hurt my daughter but I worry she is going to hurt herself.'
[From The Daily Mail]
One of my favorite movies is Working Girl, and one of my favorite lines from that movie is "Who the f–k died and made you Grace Kelly?" That's how I feel about Thomas Markle. When did he become convinced that he was the most important person in this royal gossip story? Why is he still yammering on and on about this sh-t? It just proves, to me, that Meghan was absolutely right to freeze him out. He actually doesn't want to be back Meghan's life – he just wants to be publicly aggrieved, and be the "center of attention." Classic toxic narcissism.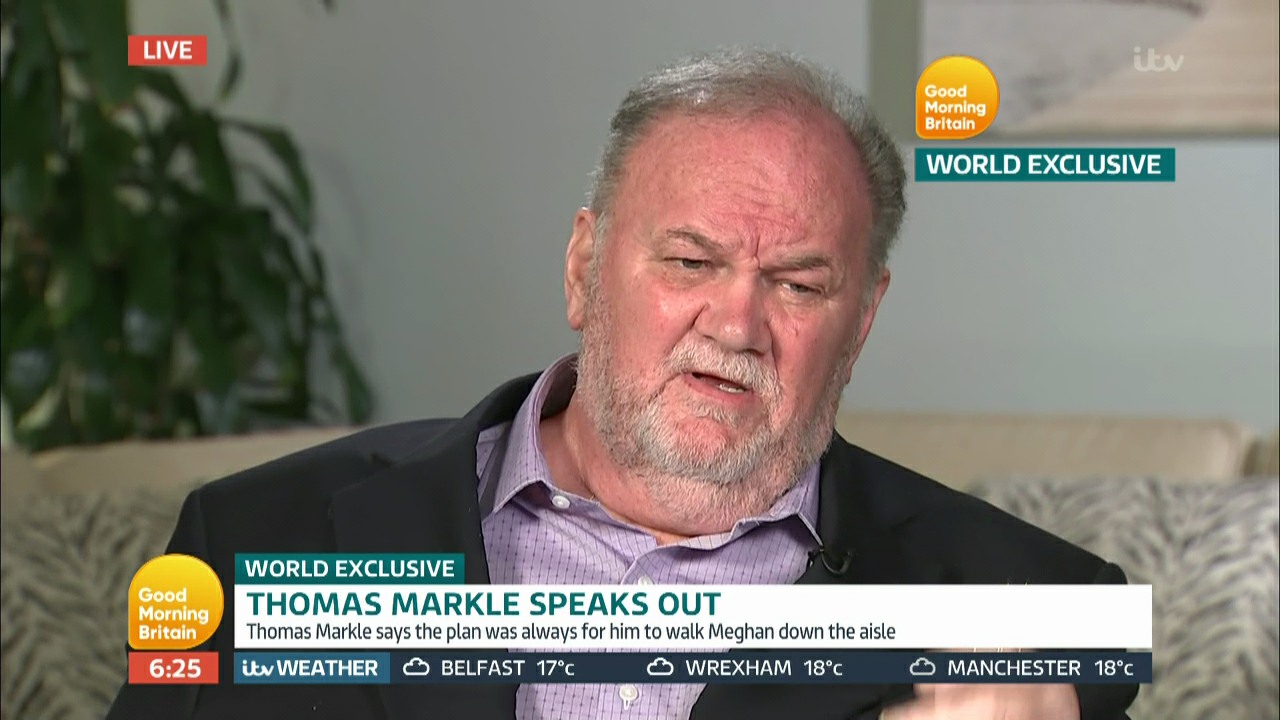 Photos courtesy of WENN/ITV.
Source: Read Full Article