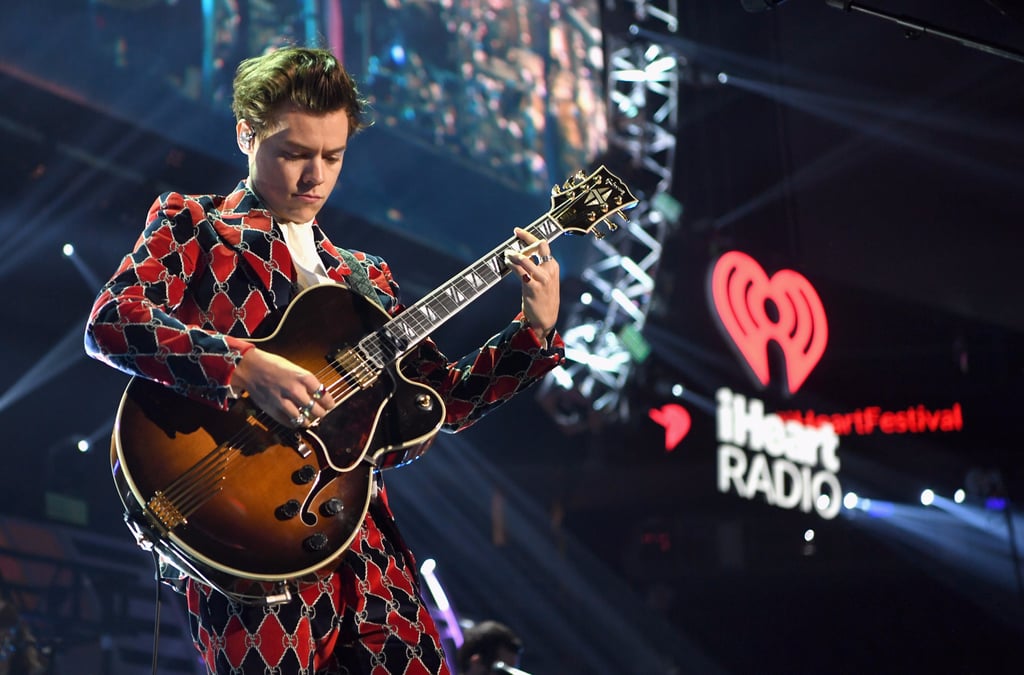 20 Times Harry Styles Shattered Men's Fashion Norms in Gucci

Since launching his solo music and acting career last year, Harry Styles has been a walking billboard for Gucci in many of his performances and TV appearances. When Harry wears Gucci, though, he doesn't go with a sleek, tailored black suit that is so commonly expected of men. No, Harry opts for the splashy, loud prints that Alessandro Michele is sending down his runways as creative director of the fashion house. But for anyone who wasn't paying attention to Harry while he was in his One Direction days (shame on you, but welcome to the party), this style isn't new for him.
A couple years ago, Harry started to boldly follow in the footsteps of fashionable men who came before him, like Jared Leto or even David Bowie, whom Harry has been compared to countless times, especially as of late. These are men who paved the way years ago for androgynous fashion that's been steadily on the rise and is now blowing up, thanks in large part to what Gucci is currently doing.
Source: Read Full Article