Your BFFs are as close to you as your family, so it only makes sense to start a few new holiday traditions with them, and this is the perfect year to make it happen. If you don't know where to start, we tapped our Bustle Instagram audience to tell us what they're most excited to try with their besties this year. In partnership with Aerie, we're sharing some our favorite answers to give you all the holiday inspo you need — whether you and your best friend are winter adventurers or homebodies who love to nest.
Want to brave the great outdoors? Start an annual ski trip to the mountains with your besties for the perfect snowy getaway. For something more local, a visit to the ice rink is classic winter fun. If cozying up is more your mood, a night in marathoning your favorite holiday movies is a great way to get in the festive spirit from the comfort of your couch.
And of course, the holidays aren't complete without the perfect batch of cookies — so get out your favorite recipe and get baking together! Whichever tradition you choose to start this year, you can be sure it'll lead to some of your favorite moments together.
Skiing & Sledding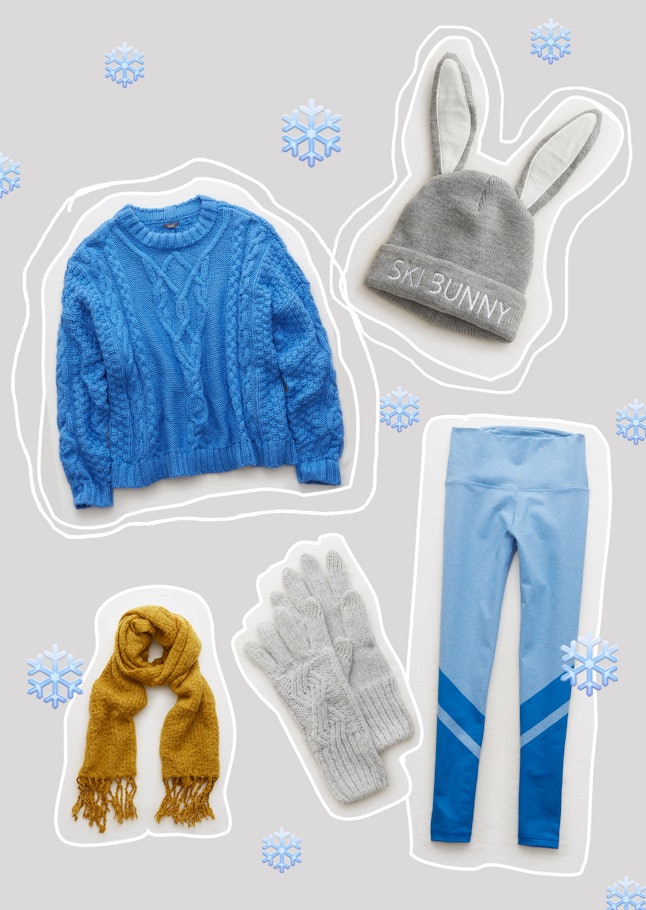 Cable Sweater, Leggings, Blanket Scarf, Light Up Beanie, Cable Knit Texting Gloves, Aerie.
"Sledding and then warming up by the fire :)" – @rbhide1
"A ski weekend in a fun cabin" – @hamesosa
An annual ski trip is the perfect way to take advantage of all the wintery goodness of the holidays. Grab all your besties and bundle up in cozy knits for an Instagrammable après ski moment to remember.
Ice Skating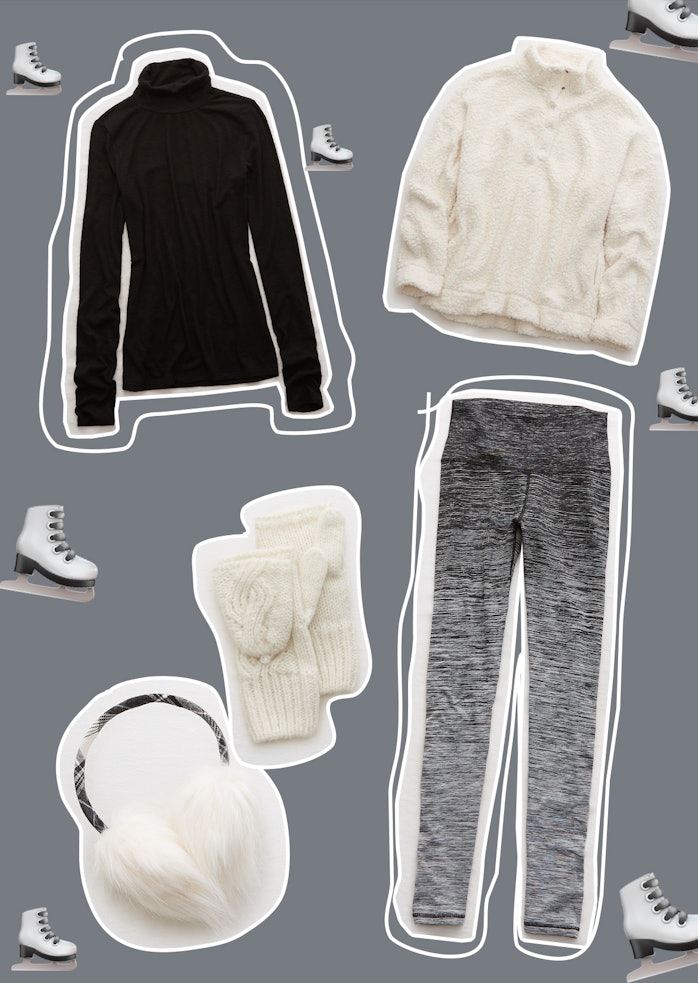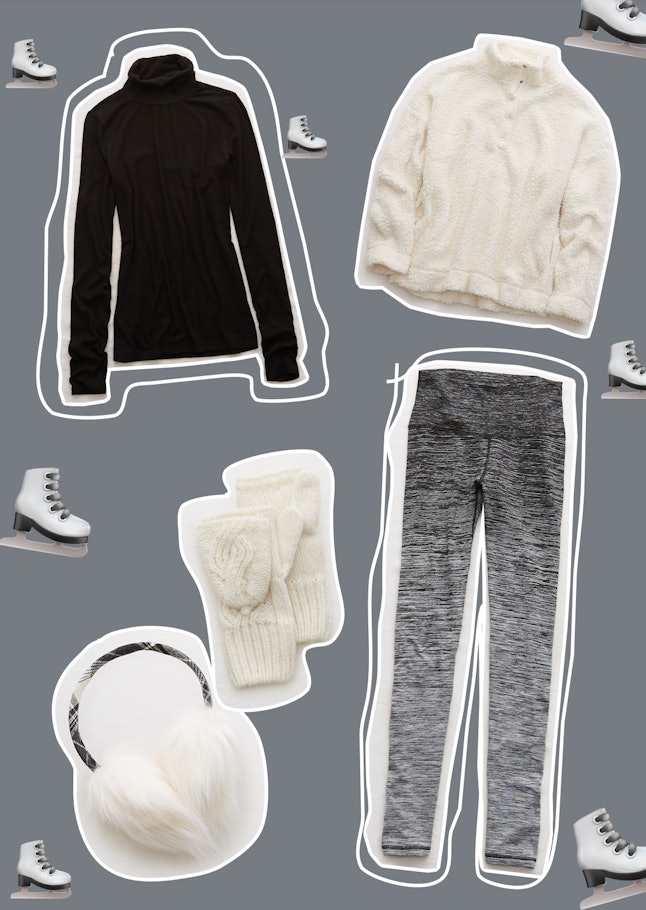 Leggings, Mock Neck Sweatshirt, Ear Muffs, Mittens, Turtleneck, Aerie.
"Ice skating on the pond near my house! The whole town comes out for it!" – @alex_kloos
"Ice skating in Central Park" – @sam_ulban
Ice skating in the park is one of the best things about the holidays. Even if you're not a pro, the fun is all in throwing on your best snow bunny gear and holding onto each other as you make your way around the rink.
Baking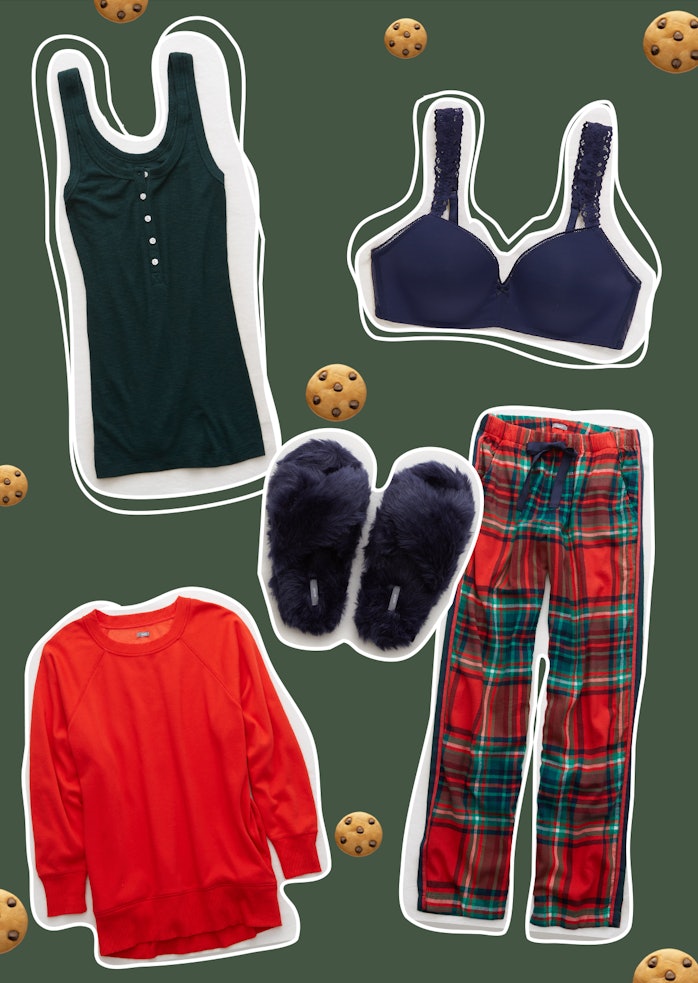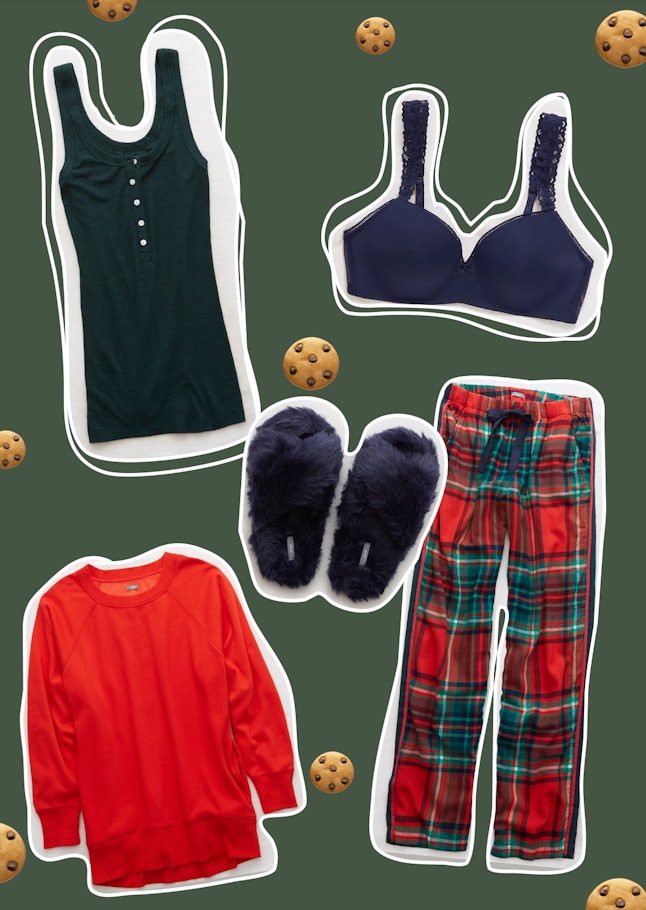 Sweatshirt, Tank Top, Flannel PJ Pants, Bra, Slippers, Aerie.
"Hosting a baked goods exchange with friends and challenging everyone to try a new recipe!" – @pammymoncada
"A buttery shortbread cookie cut into Christmas shapes!" – @rubberduckie1006
Nothing is quite as festive as a fresh baked tray of holiday cookies or brownies. Stay in, dress up in your favorite flannel PJs, and break out your favorite recipe. And don't forget your seasonal playlist!
Movie Marathon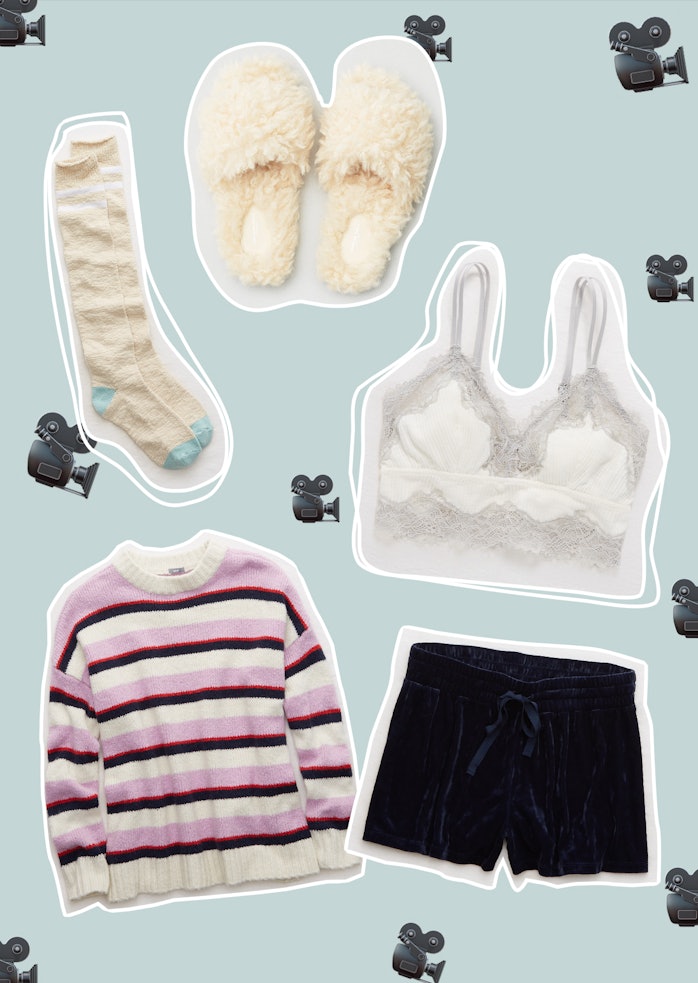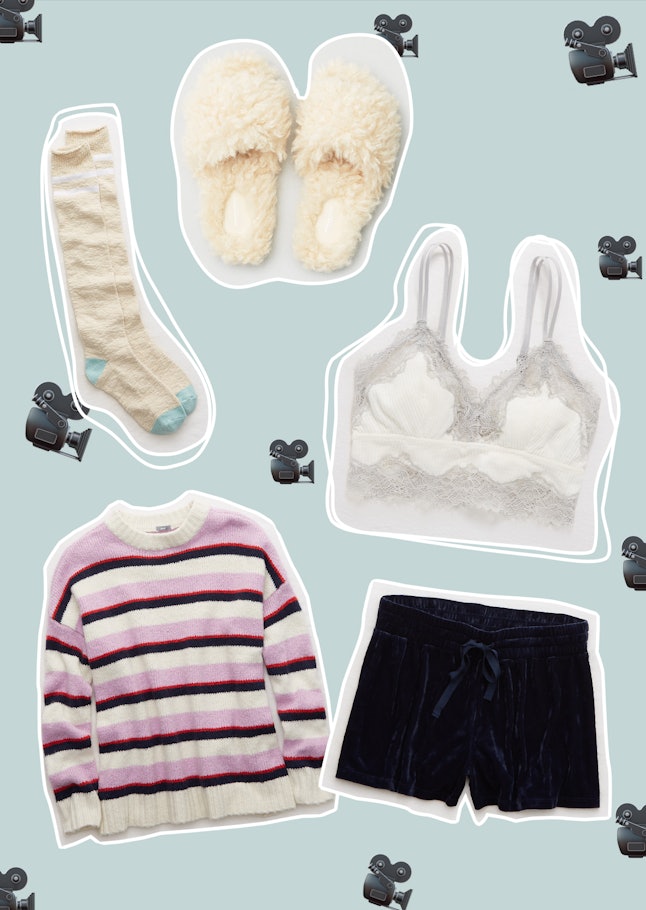 Sweater, Velvet Shorts, Socks, Bralette, Slippers, Aerie.
"Staying inside with the fire on watching movies with hot chocolate under blankets" – @abbiestreet_
"Binge watching Christmas movies in our warm blankets" – @janee.tini
"Watching Christmas movies and drinking mulled wine" – @charlielouisemock
With all the classic holiday movies streaming, it's hard to choose just one — so don't! Make a date with your BFF for a movie marathon night bundled up on the couch in your favorite cozy sweater and warm, fuzzy socks.
In partnership with Aerie.
Source: Read Full Article