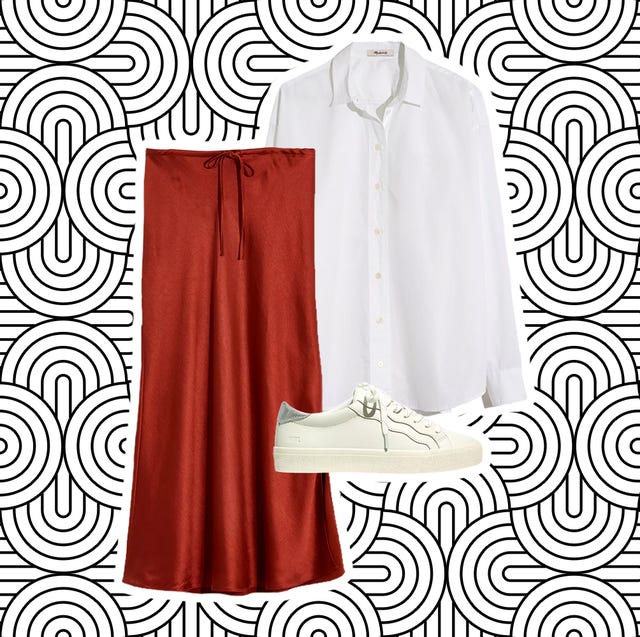 If the return of non-freezing temps and the idea of getting closer to ~normalcy~ have you feeling hopeful, I have some more good news for you. Madewell is taking up to 40 percent off dozens of spring looks with the promo code "SPRINGITON" now through April 12. Oh, but it gets better: Dozens of more styles are marked down in the site's regular sale section, as well.
Swooping in just in time to help us navigate the gradual transition from living in sweatpants to interacting with people IRL again, the sale is stocked with versatile finds. Think: utility jumpsuits, slip skirts, and casual tops. Because styles are already selling out, I've gone ahead and rounded up the best pieces that can still be found in almost all sizes. Ahead, the can't-miss sale pieces to shop right now.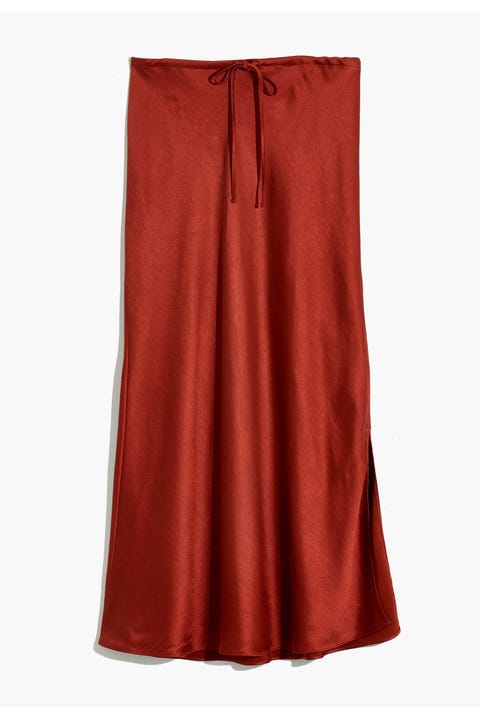 $88 $53 (40% off)
If, after a year of being cooped up inside because of the global pandemic, you're after something that feels just a 'lil more fancy than baggy sweatpants, behold this '90s-feeling slip skirt. It has a slight leg-baring slit and can be dressed up or down.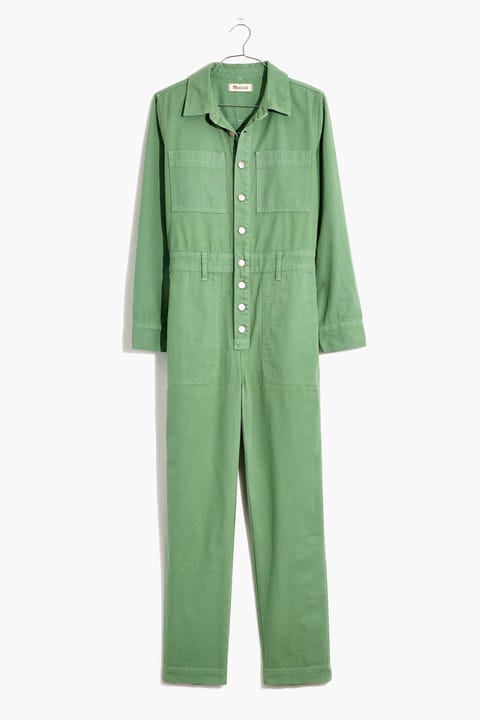 $148 $89 (40% off)
Boiler jumpsuits are having a big moment right now. If you've been coveting one but haven't taken the plunge yet, this Madewell number has glowing reviews. As one shopper put it: "I'm absolutely in love. It is incredibly flattering on my curvy figure (5'7," 150) and super comfortable. Seriously, wish I could wear this every single day." Petite and plus sizes are also available and on sale.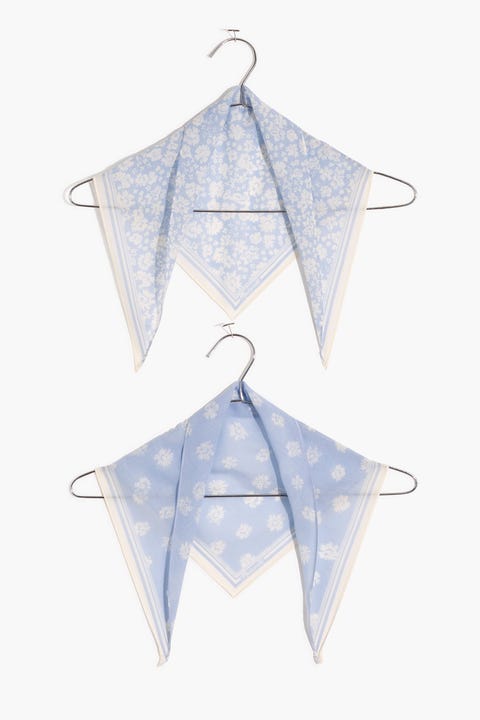 $19 $13 (30% off)
Channel the heyday of glamorous beach style for the price of one dirty martini in Brooklyn.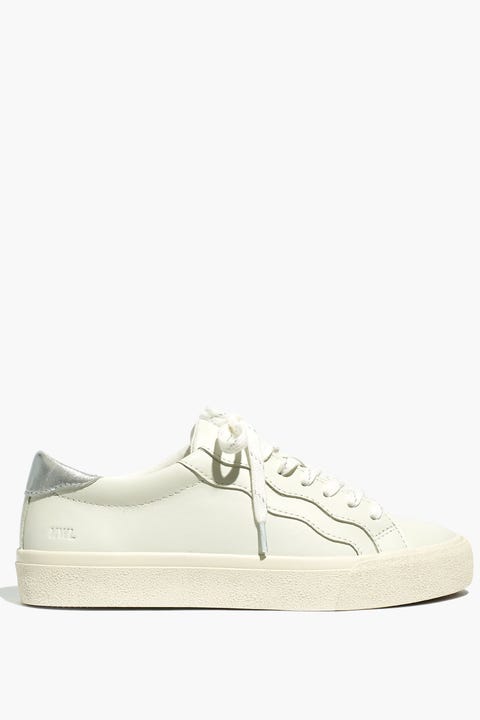 $88 $53 (40% off)
White leather sneakers defined the decade and aren't going anywhere anytime soon. This pair is made with Madewell's MWL Cloudlift insoles, which the brand describes as having a super cushy, ultra supportive feel.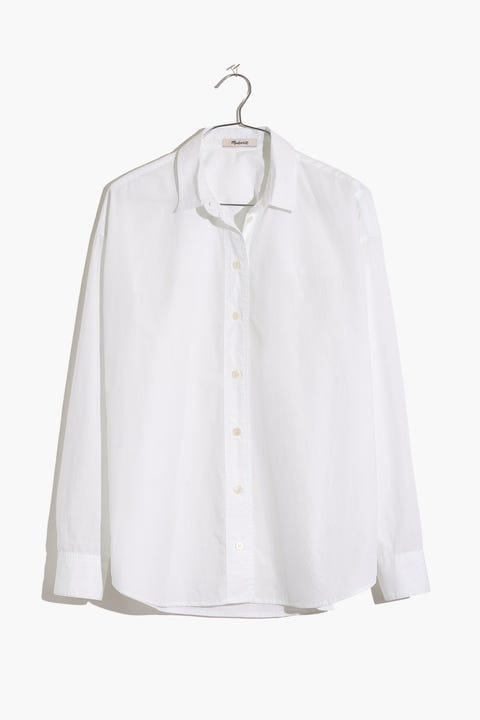 $80 $64 (20% off)
A relaxed white button-down is a must for every capsule wardrobe.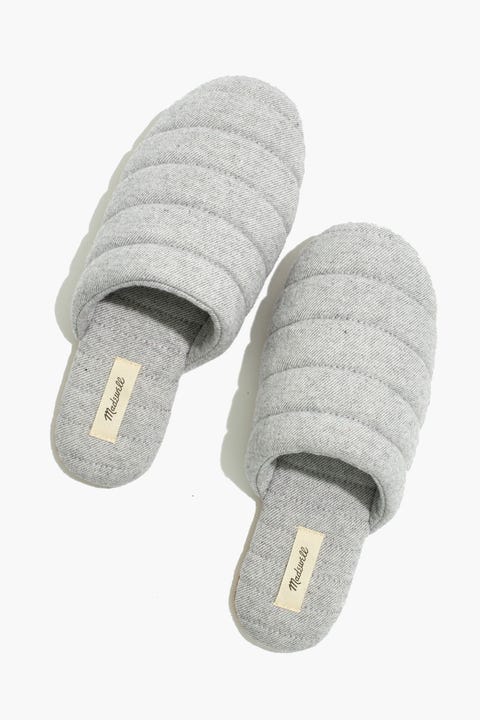 $39 $31 (20% off)
Keen on not waiting until the absolute last minute to buy a Mother's Day gift this year? Peep these chambray slippers.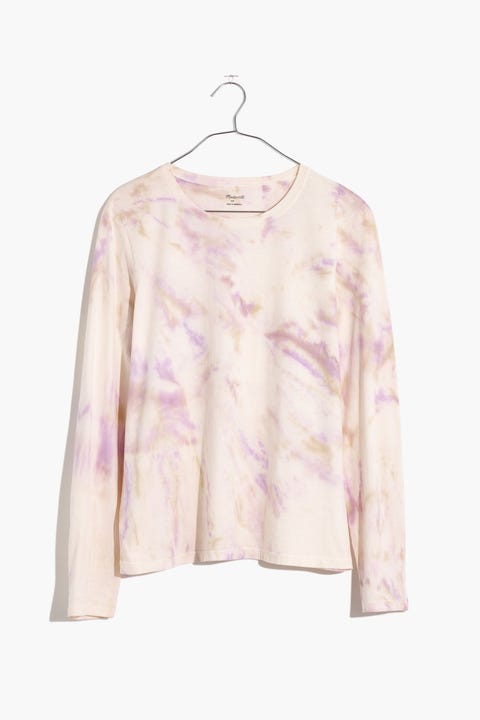 $45 $17 (62% off)
The relaxed pastels going on in this T-shirt are *chef's kiss.* For a boxier fit, size up.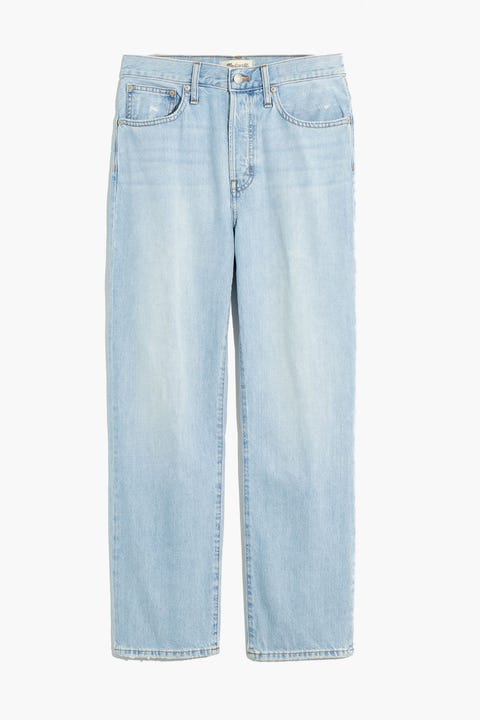 $118 $75 (36% off)
Found in Madewell's regular sale section, these lightwash jeans have a slightly slouchy, Gen-Z approved boyfriend fit.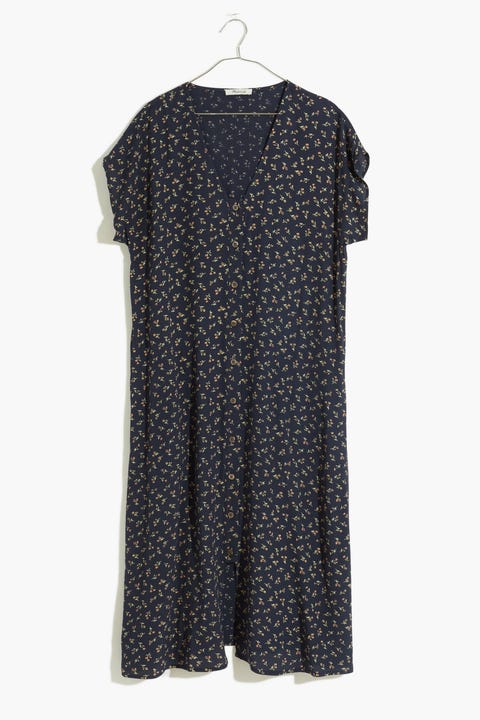 $128 $90 (30% off)
The boxy fit! The vintage florals! Here, an easy-to-wear dress that'll be a saving grace on warm-weather days when you have no idea what to wear.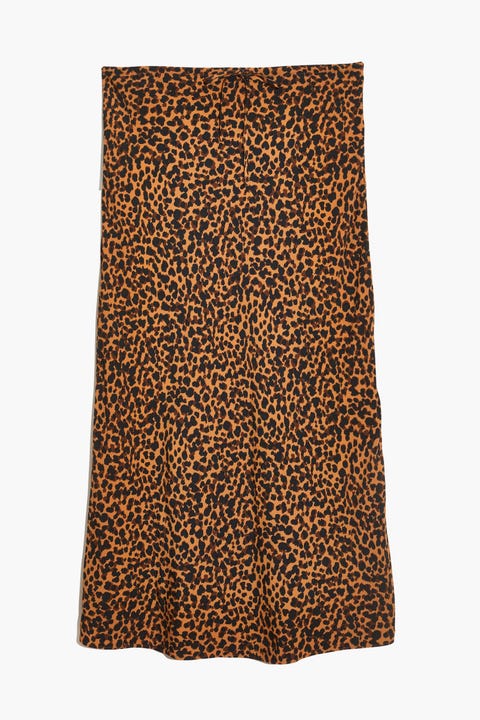 $98 $67 (30% off)
I'm of the unwavering opinion that leopard midi skirts look good on everyone and pair well with just about everything. Madewell's version has an ever-so-slight drawstring at the top, which makes it a practical choice as you won't have to worry about the skirt stretching out over time.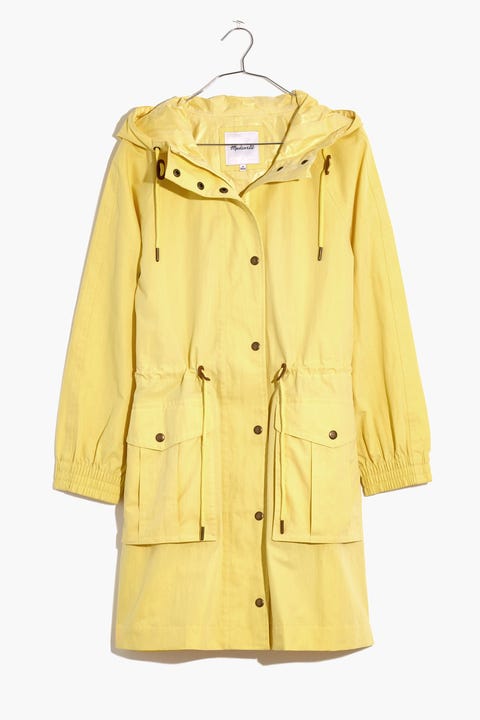 $168 $134 (20% off)
Yellow raincoats are bold and timeless in equal measure.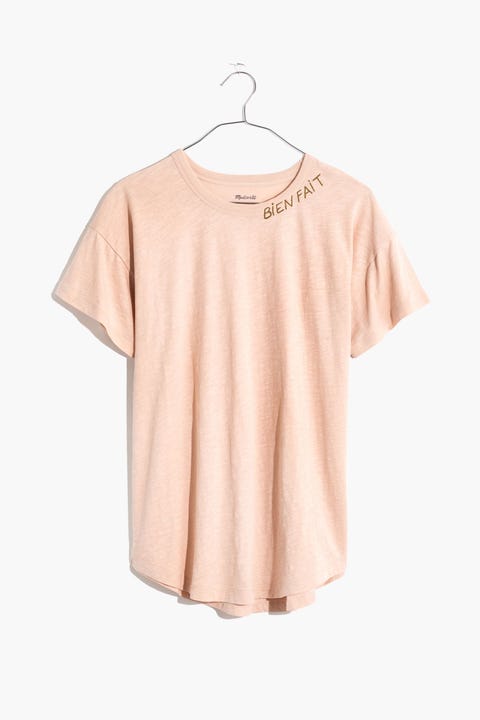 $30 $17 (43% off)
This T-shirt will play nicely with most jeans in your closet.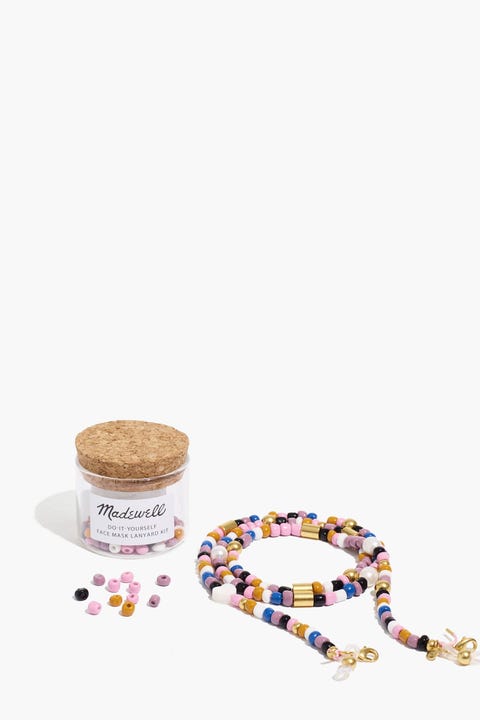 $15 $9 (40% off)
Originally $28, this DIY beaded face mask lanyard kit is a steal for this price. If you're after a small pick-me-up gift for a friend or a rainy day activity for yourself, consider this a failsafe choice.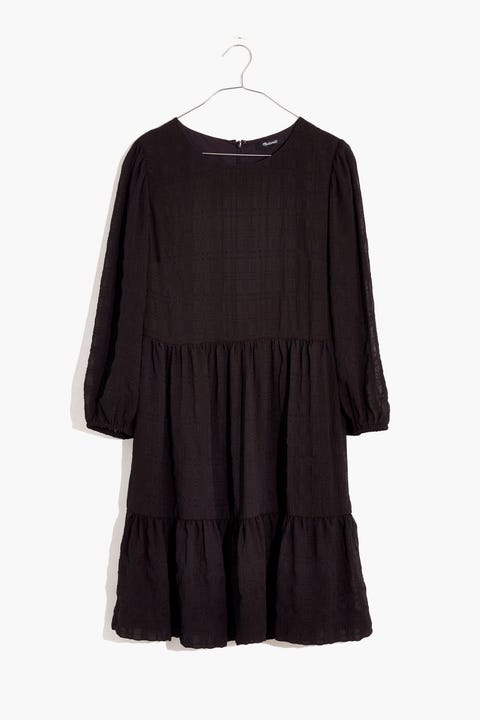 $128 $70 (45% off)
Last but absolutely not least: You'll be able to wear this breezy little black dress on repeat for years to come. Fin!
Source: Read Full Article