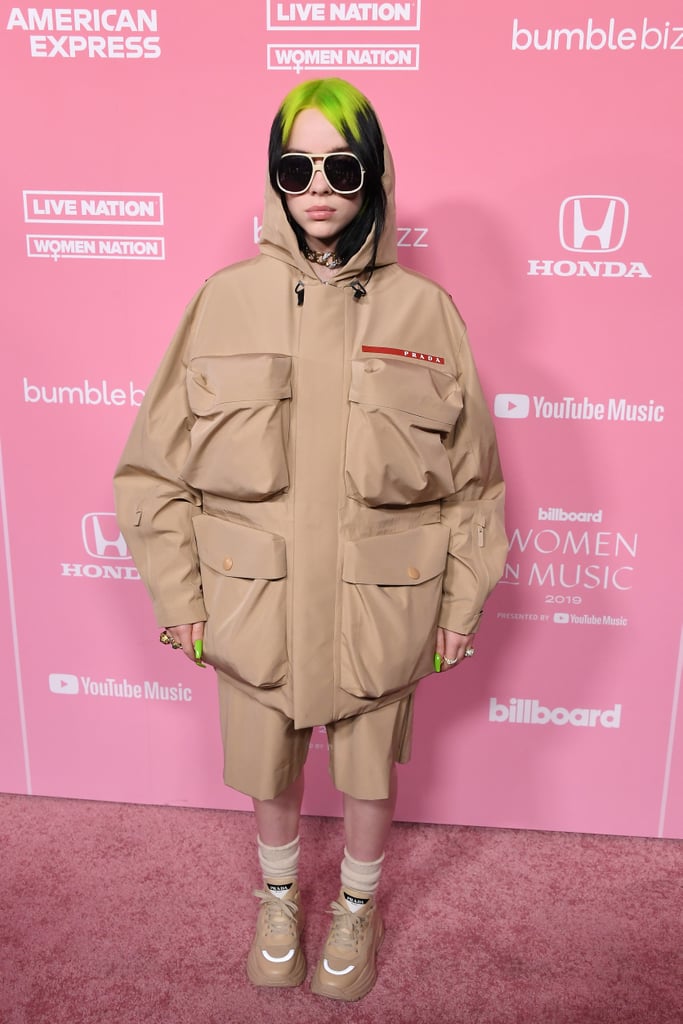 I Just Want to Know What Billie Eilish Is Carrying in the Many Pockets of This Prada Jacket

Billie Eilish is used to picking ensembles that make her stand out no matter where she goes. A few weeks ago, she headed over to Jimmy Kimmel Live wearing a Gucci pillow around her ankles, and shortly after that she stepped out at the American Music Awards in a chain mask that made her look like a very fashionable beekeeper. It's safe to say that her latest ensemble wasn't short on the dramatics either.
The 17-year-old Grammy nominee appeared at the Billboard Women in Music event on Dec. 12 looking like a chic UPS delivery guy in a camel-colored jacket and a pair of matching shorts designed by Prada. In true Billie Eilish fashion, the jacket featured four very large pockets on the front, which only left us wondering what exactly she was keeping in there all night, if anything. Snacks? A selfie stick? Maybe some Kleenex? Really anything's a possibility here. Read ahead to see some photos of Billie's outfit from all angles.
Source: Read Full Article