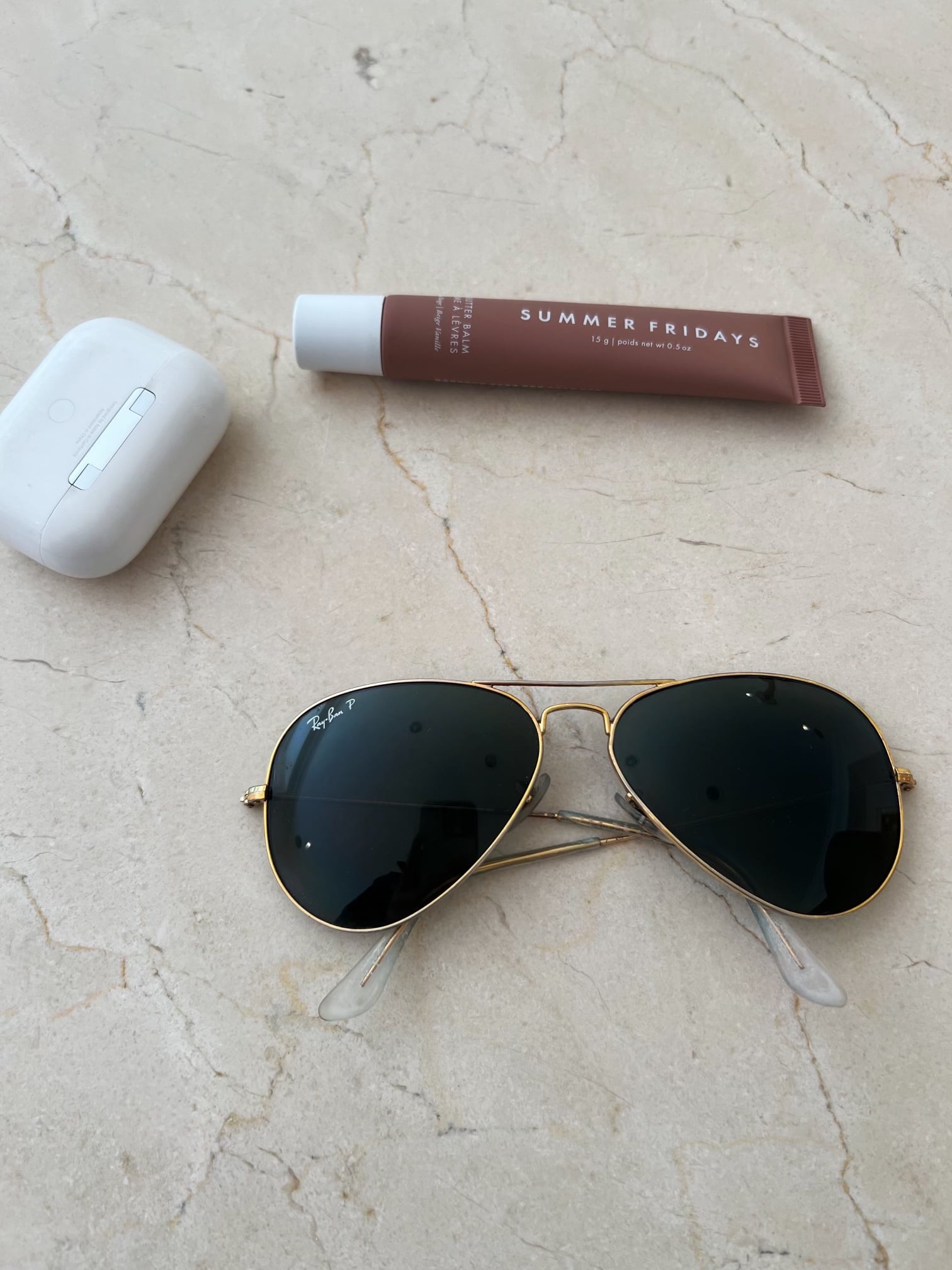 Trends come and go, but when you find the right statement accessory, it adds a little something extra to your look, and makes you feel like yourself. I'm from Southern California, so sunglasses were always a necessity, not just another addition to my outfit. It feels like every season, there's a new statement sunglass trend. One minute, big bug eye sunglasses are all the rage, the next people want tiny lenses, and the list goes on. I've definitely spent a very long time in the sunglass section of a department store, trying on pair after pair and feeling a bit like Goldilocks. One is too big, one is too small, and I could never find any one that was just right. When I was a teenager, I was gifted a pair of Ray-Ban Aviator Classic Polarized Sunglasses ($163, originally $213), and no other style has ever compared.
These are the sunglasses that look good on everyone, for every occasion. They're polarized, so they actually protect from the sun, and they manage to be both sporty and polished. I wear them to work out, to run errands, to go out to eat, you name it, and they always look good. They're never out of place, and plus, I've never met someone who looks bad in them. I see my Ray-Bans like a great t-shirt or a classic pair of jeans; I'm always going to have them in my life. Sure, I've dabbled with a few sunglasses that are more of-the-moment, but at the end of the day, I consistently reach for my Aviators.
I have the green lenses with the gold hardware, in the standard size, and it's elegant and timeless. Whenever I leave my house, I reach for four things, my phone, AirPods, lip balm, and Aviators. If I have those, that's all I need. Plus, I've had these glasses for years, and they haven't cracked, broken, or fallen apart; they're practically good as new. Trust me when I say, these are the glasses to invest in this summer.
Source: Read Full Article