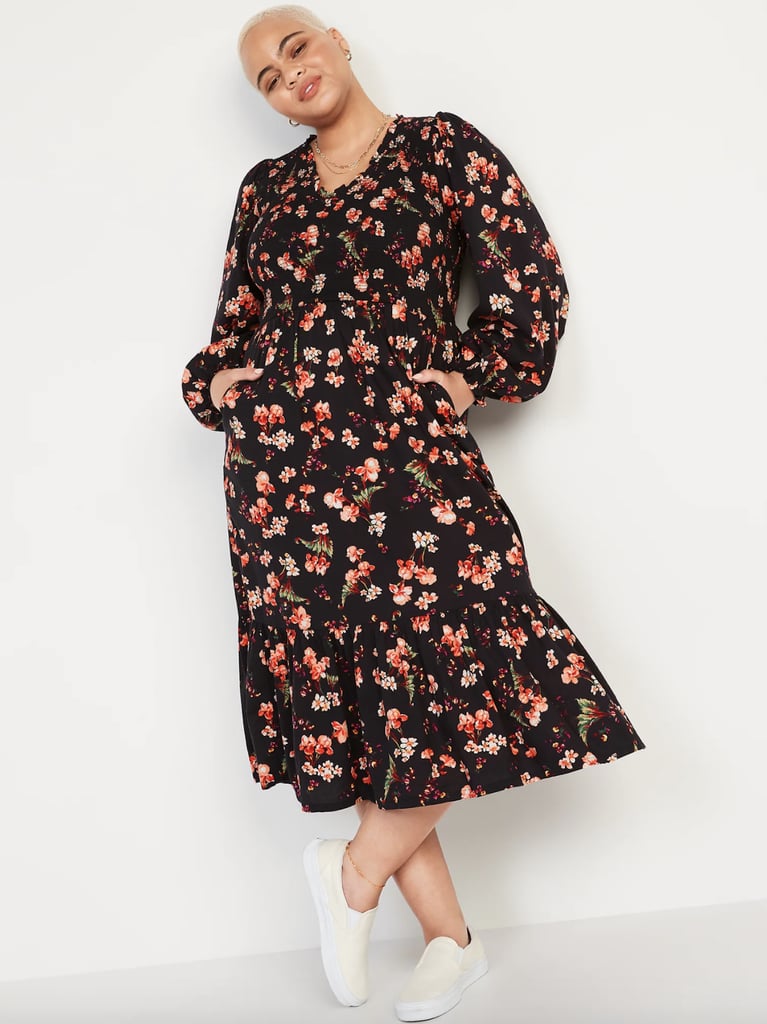 These Romantic, Flowy Pieces Are What We'll Be Wearing Nonstop For Fall

If you've scrolled through Instagram recently, you have probably noticed that fall trends look a little bit different this year. As a result of the surge in popularity of the "cottagecore" aesthetic, flowy fabrics, ruffled hems, and ditsy floral prints have never been so chic. Peasant blouses and prairie dresses may make you feel like an extra from a Netflix period drama, but with some contrasting styling – thick knits, distressed leather, or crisp denim – they can look totally modern.
We rounded up some of our favorite romantic blouses, midi dresses, and sweaters available to shop right now. Not only are these pieces beautiful, but they also are all super comfy, thanks to the drapey, oversize silhouettes.
Source: Read Full Article