I gave up on strapless bras a long time ago. If I encounter an outfit that can't be worn without one, I usually free-boob it or just change if I'm headed somewhere I can't risk having my headlights on.
A year ago, I made the absolute rookie mistake of wearing an unlined bandeau under a strapless dress, which ended up down around my waist after a light jog to make a train. Sitting on public transportation, deciding whether to stick your hand down the front of your dress to fetch your rogue bra or simply let it sit around your waist while your boobs just sorta hang there is truly harrowing.
But when Cosmopolitan's fashion team published the Bra Awards; a roundup of products our editors promised would allow boobs to "live their best life." I was a little skeptical that their winners might not be right for my DDD cups. Don't get me wrong, I wholeheartedly trust the Cosmo team with my life, but my boobs' life? IDK—it's so personal.
I skipped to the strapless section of the awards, because that's where I obviously need the most help. Although I'd been previously burned by bandeaus, the Women's Angel Seamless Underwire Bandeau Bra—which is actually on sale right now in select colors for Amazon Prime Day (you're welcome)—among the honorable mentions caught my eye.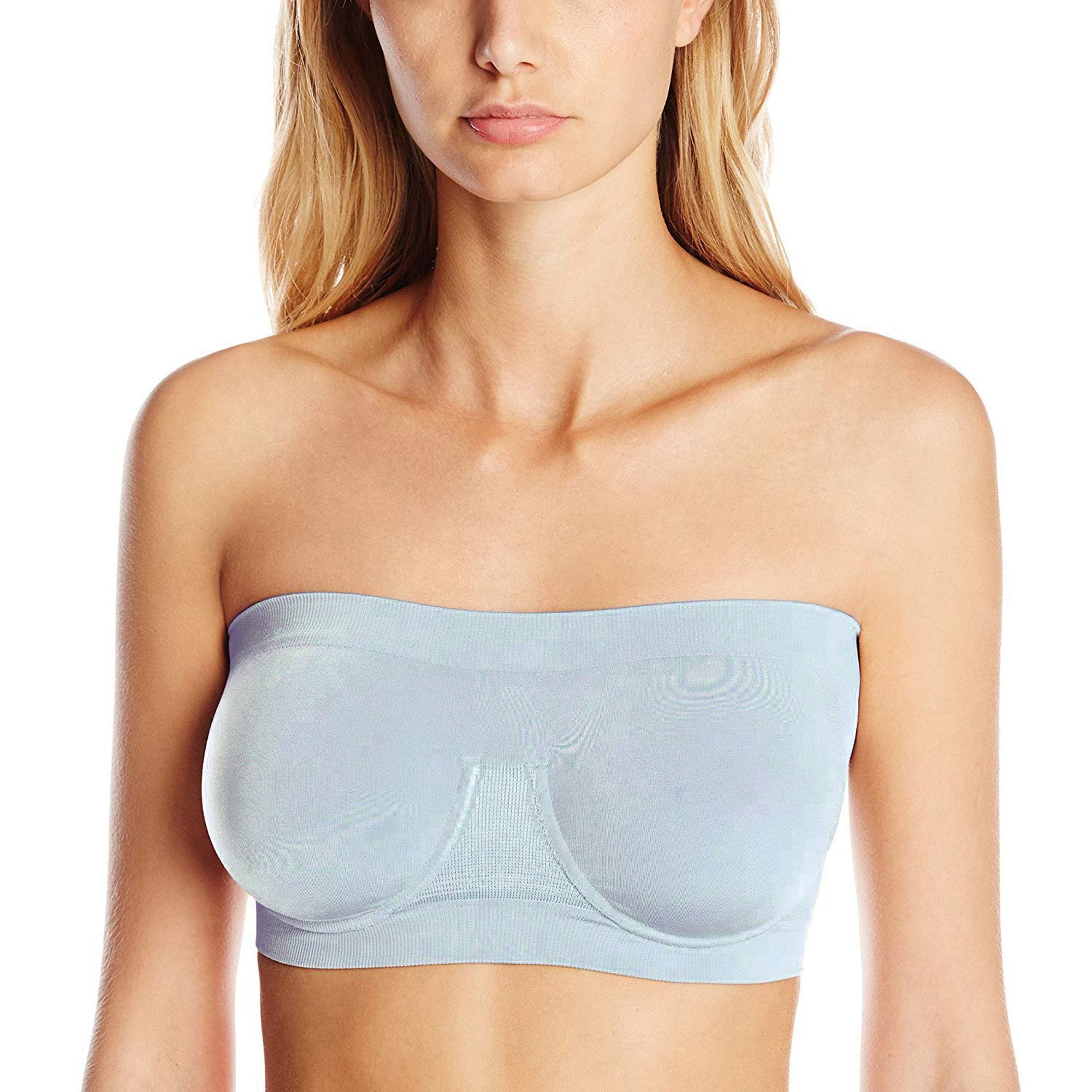 Clicking over to Amazon, I found reviews from women with the same troubled-boob past as me.
Okay, I'm listening.
As a 5'0" woman with a 32DDD bra size, I squealed while reading. I've rarely even seen women with my measurements pipe up in any review section, let alone to leave positive comments. I immediately ordered the bra in nude and black in a small, but kept my expectations to a minimum. (FYI, it also comes in rose, eucalyptus, and white colorways.)
It was SO comfortable.
When the bras finally arrived, they sat in the unopened mailer package on my floor for a week, because, like I said, my expectations were low. I finally opened it an hour before I was supposed to meet my best friend for dinner and drinks (this was pre-pandemic, mind you). I wanted to wear an off-the-shoulder sweater, but didn't really want to rock a visible strap.
I slipped into the black bra, and even though it had underwire, it was SO comfortable.
I am also happy to report that it stayed put ALL night long. It didn't budge when I threw up both arms to a remix of Without Me by Halsey, or when I sprinted to grab dibs on the bar's last open table.
I also didn't end up with the bruises and bumps that I typically get when I wear underwire. I love this thing so much that I'm about to start finding excuses to wear off-the-shoulder shit through the rest of winter and beyond.
More top-rated strapless bras on SALE!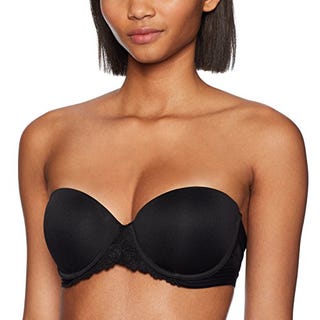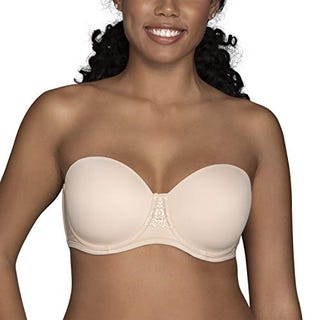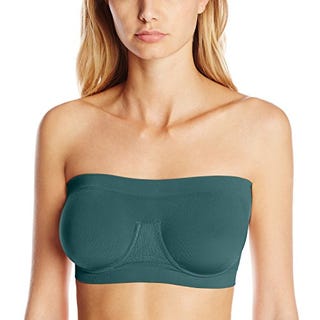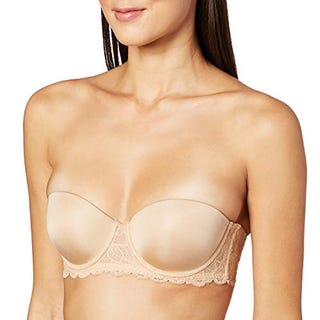 Source: Read Full Article