"It's the most wonderful time of the year." Indeed, Christmas is approaching, and there's no denying that it's chock full of Insta-worthy potential. Between the stunning tree adorned with sparkling ornaments, your glitzy holiday party attire, and the snow-covered tree branches, Christmas time provides the perfect background for some cute AF couples' shots. And you don't even have to agonize over the captions, either — because the right Christmas carol lyrics for couples' Instagram captions can pull it all together flawlessly.
The only question now is, which song lyrics to use? Of course, there are innocent classics like "Jingle Bells" and "Deck The Halls," but those tunes don't have any lyrics about love. Then there's the slightly outdated (and let's be honest, downright creepy) "Baby It's Cold Outside," or more solemn (though beautiful) standards like "O Holy Night." Ideally, the right Christmas carol for your IG will capture you and bae's romantic bliss while also paying tribute to the spirit of the season.
Fret not, because I've pulled together some of the best Christmas carol lyrics for all your upcoming couple posts — bringing a new meaning to "no caption needed."
"Mistletoe And Holly"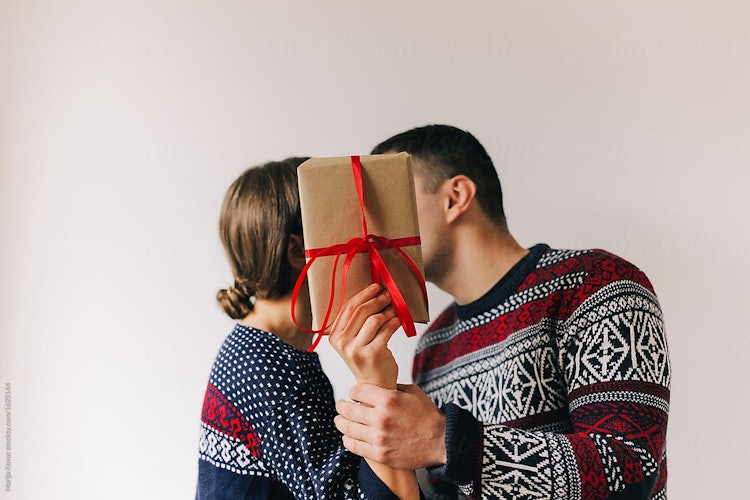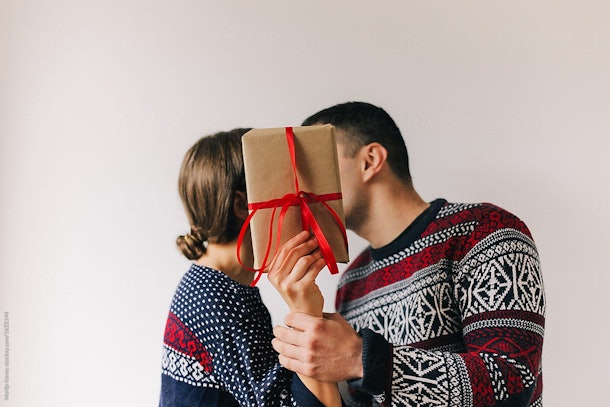 "Oh, by gosh, by golly
It's time for mistletoe and holly
Fancy ties and granny's pies
And folks stealin' a kiss or two"
If you and your boo are fortunate enough to find yourselves under some mistletoe this holiday season, use these lyrics to accompany your picaresque smooch. (Don't worry, we won't tell if you "stumbled upon" that mistletoe totally on purpose. #DoItForTheInsta.)
"Rocking Around The Christmas Tree"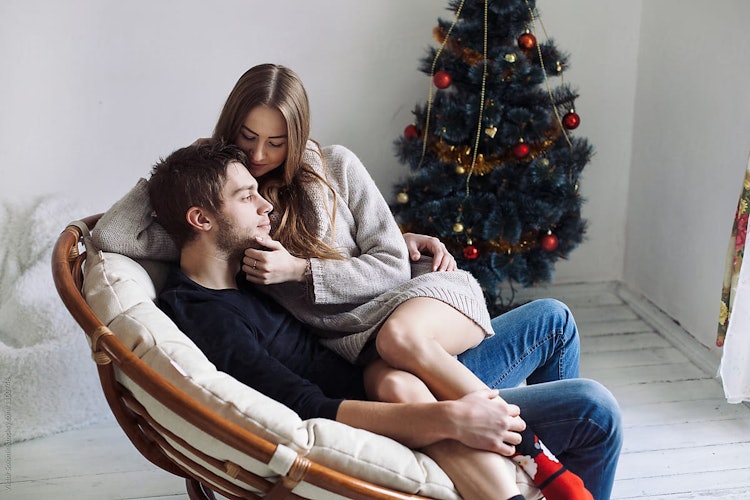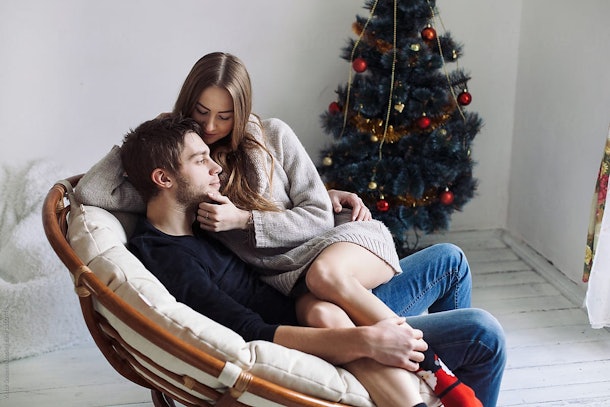 "Rocking around the Christmas tree
Have a happy holiday
Everyone dancing merrily
In the new old-fashioned way."
So. You and bae picked out the perfect tree for your (or their) humble abode. There's no shame in showing off how thoughtfully you decorated it together — and these lyrics are straight-up made for that post. You can also totally use these lyrics if you both attend the town tree lighting together.
"Christmas Ain't Christmas"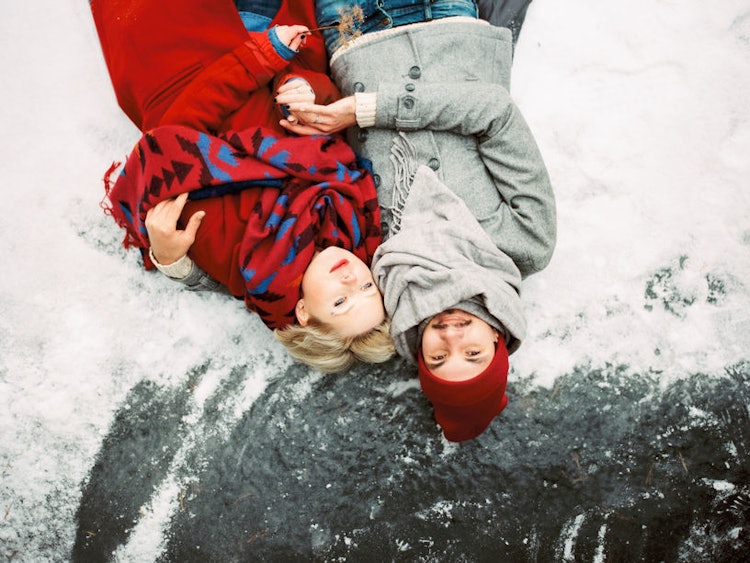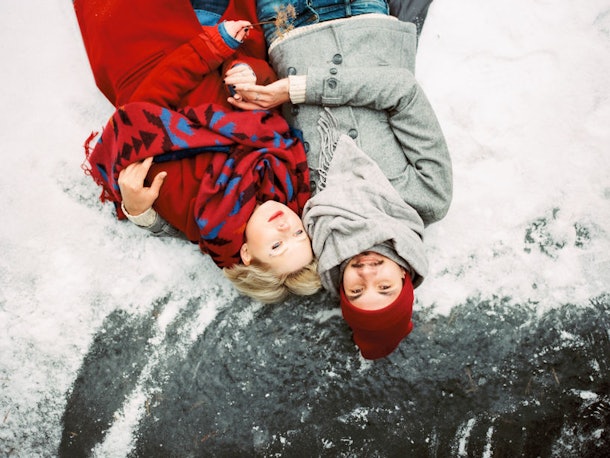 "Christmas just ain't Christmas
Without the one you love"
Sometimes, the less said the better. If you're in an LDR, spending your first Christmas with your SO, or just full-on smitten, this song should perfectly sum up how you feel about being with your boo for Xmas. Plus, the lyrics are surprisingly versatile — they're spot on whether you're snapping a selfie of you both snuggling up to a fire in your PJs or decked out for a festive bash. Super simple yet, oh-so-sweet, these words get the point across splendidly: Your bond is stronger than ever.
"Home For The Holidays"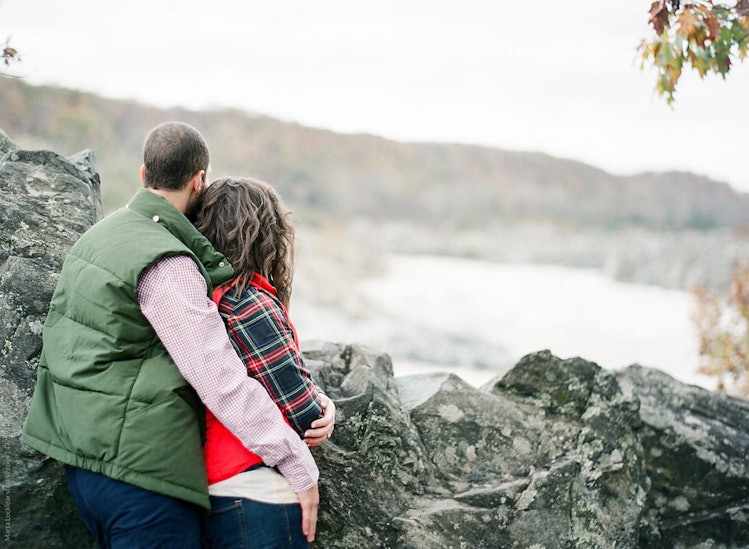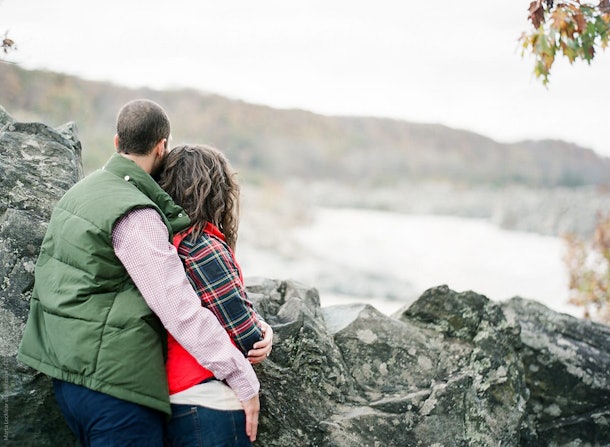 "There's no place like home for the holidays
'Cause no matter how far away you roam
When you pine for the sunshine of a friendly gaze
For the holidays you can't beat home, sweet home"
Is bae spending the holiday with you and your fam this year? Or, are you in a long-distance relationship, and heading to your mutual hometown to meet up with them? This nostalgic song provides the ideal lyrics for your Christmas post as a couple. In fact, you could only use that first line and still rack up some serious likes.
"All I Want For Christmas Is You"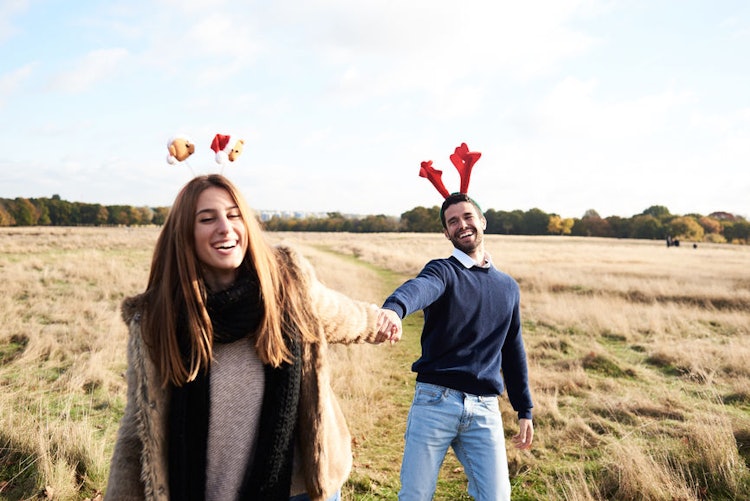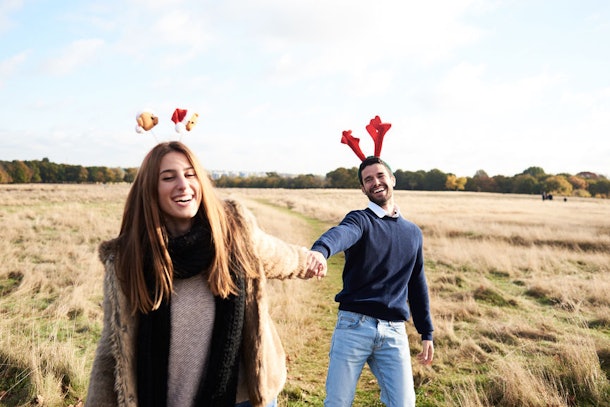 "I just want you for my own
More than you could ever know
Make my wish come true
All I want for Christmas is you"
Is it even Christmas without some Mariah? I think not. This song is a surefire crowd-pleaser, and the lyrics really fit nicely for any couple's holiday post, particularly if you're in a new relationship. In fact, if you have yet to go Insta official, why not subtly announce your relationship status with this caption?
"I've Got My Love To Keep Me Warm"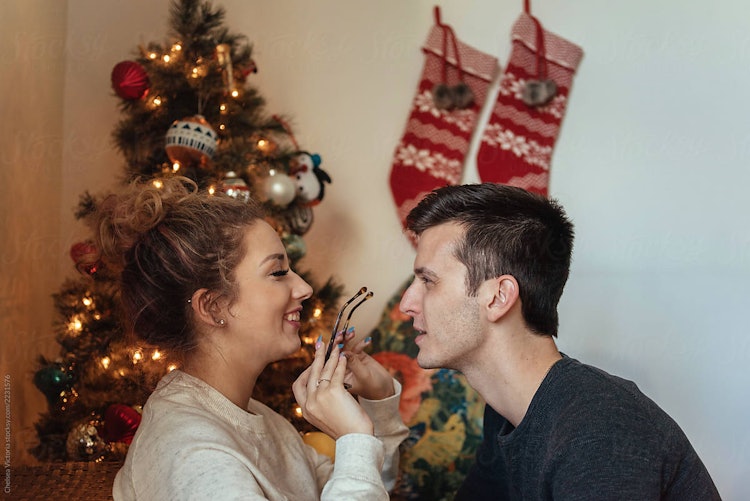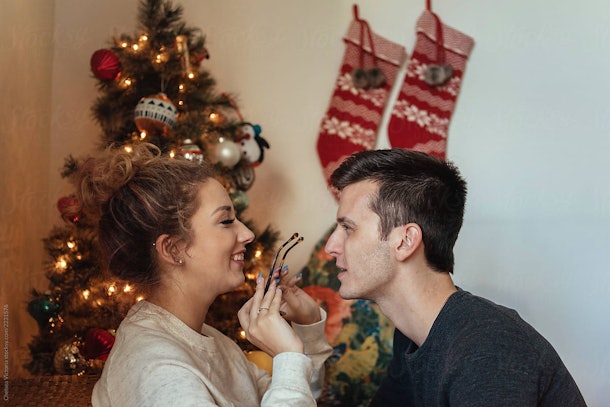 "The snow is snowing and the wind is blowing
But I can weather the storm
What do I care how much it may storm?
For I've got my love to keep me warm"
There's hardly more romantic carol lyrics than these. And luckily, they work for pretty much any photo you could post as a couple, whether you're baking Christmas cookies together, or just cuddled up under a festive throw. (Note: Bonus points if you add a flame emoji after that last line.)
Having the perfect caption can obviously make or break an Instagram. This holiday season, instead of trying to come up with some clever phrase or expression, turn to some classic carols for inspiration. Now all that's left to do is choose the right filter to enhance the festive vibes — oh, and wait for all the likes and comments to roll on in, of course.
Source: Read Full Article