Selling Sunset star Chrishell Stause has had some high-profile romances these past several years. Recently, Stause has been in a relationship with Australian musician G Flip. Many fans are no doubt curious to know how exactly their romance started, and apparently, they first met when they were still dating other people.
Chrishell Stause announced her relationship with G Flip
In 2021, Stause dated Jason Oppenheim for several months. However, as fans saw during the fifth season of Selling Sunset, the couple eventually broke up because they had different goals regarding family planning.
During the reunion episode, Stause revealed she had started dating someone new. She explained, "I recently have been spending a lot of time with someone that's very important to me. Their name is G Flip. They're non-binary, so they go by they/them. And they are an extremely talented musician. And it started because I was going to be in their video, and it's about this chaotic love story."
Stause also shared that she had "taken some of the pressure off myself" in regards to having children. "I'm open to adoption, things like that," she said. "And so I'm just kind of enjoying right now and having a lot of fun and dating."
Chrishell Stause met G Flip when she was still dating Jason Oppenheim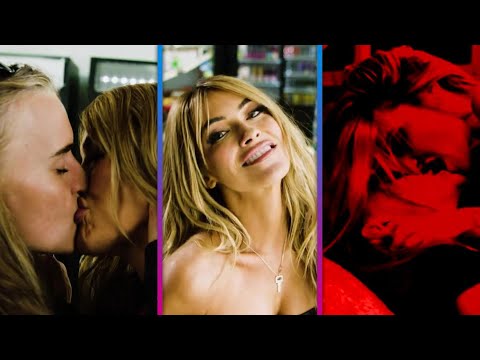 G Flip recently appeared on the podcast People Every Day, where they revealed how they met Stause.
"We met last year at Halloween," G Flip said.
The 23-year-old also added, "We were both with our ex-partners then … And then, we obviously separated from our partners, and we just started talking and stuff. We just found a lot of similarities, even though people would think we are from like different corners of the world. We find ourselves so similar sometimes."
The pair seemed to bond when Stause appeared in G Flip's "Get Me Outta Here" music video, where they showed off their romance.
"And then it was really easy and fun on the film [set], you know, fun and breezy and easy. So it was great to make that clip," G Flip said.
G Flip says they 'definitely see children in my future'
Stause, who is 40 years old, has been open about wanting to have children in the near future. As such, some people are questioning where G Flip stands on the issue considering the couple's age difference.
"I definitely see children in my future," G Flip admitted. "Right now, me and Chrishell know where we are in the stages of our lives. And we're very transparent about that."
They added, "I love children. I was a music teacher for years before I became a session drummer and then a solo artist. So I was like, I've always loved kids and yeah, definitely one day that'll be in the future."
G Flip also shared that the two of them "feel like we'll be in each other's life forever" and that "we have like a very strong connection that you don't find every day."
Source: Read Full Article