Kate Middleton is one of the most followed women in the world. Everything she does is widely talked about and scrutinized. As a future queen, the Duchess of Cambridge is also trying to build a reputation for herself in British history. According to a royal expert, Kate actually has a "clever strategy" to manage her image.
Kate Middleton is one of the most popular royals
Kate joined the royal family in 2011 after marrying Prince William, who is second in line to the throne.
In the past 10 years, Kate has been establishing her career as a royal spouse. She supports William with his many initiatives to help the people of the United Kingdom. Additionally, Kate also takes on work to promote causes she is passionate about, such as child development, mental health, and art.
According to research firm YouGov, Kate is the fourth most popular royal in the U.K., just after Queen Elizabeth, Prince Philip, and Prince William. This has even led some people to call for the crown to skip Prince Charles and his wife, Camilla Parker Bowles, and go straight to the Cambridges. 
Kate Middleton reportedly follows 1 'clever strategy' to manage her image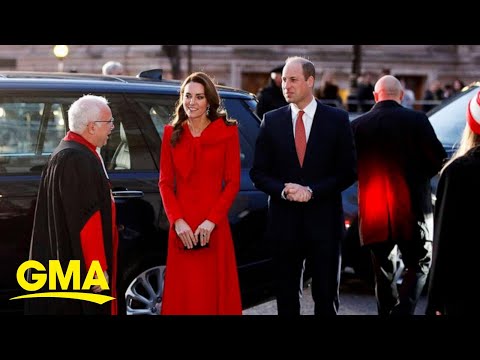 As a future queen, Kate will be in history books. Because of this, the duchess has many ways to manage her reputation. When it comes to her fashion, royal reporter Tessa Dunlop shared in Mail Plus' Palace Confidential series that Kate has a "clever strategy" to make sure her looks appear timeless in the long run.
According to Dunlop, Kate's style has sometimes appeared "older than she is." However, the royal expert believes this may play to Kate's advantage when she becomes queen. For example, Dunlop pointed out that the Queen Mother is "always an old woman" in people's minds, as is the current Queen Elizabeth.
"And Kate—rather than us thinking, 'Oh, the flair of her youth has diminished,' it's almost like she's growing into her look and her role," Dunlop explained. "I think she's pitched it perfectly."
Meanwhile, reporter Jess King added that Kate seems to have "kept it classic all the way through."
Kate Middleton's style has sparked the famous 'Kate effect'
Ever since Kate joined the royal family, many people have been inspired by her elegant style. Her clothes often get photographed and shared on various websites, leading to sales and clicks for fashion companies.
Kate's outfits often sell out really quickly. This phenomenon has been dubbed the "Kate effect." In fact, even when Kate was self-isolating with her family and attending meetings over Zoom, some of her lockdown outfits also sold out within minutes.
Because of the "Kate effect," the duchess seems to make a conscious effort to convey various messages with her clothing. For example, she likes to support British fashion designers such as Jenny Packham and Alexander McQueen. She also frequently steps out in affordable brands such as Zara and H&M, showing her relatability to the public.
Source: Read Full Article