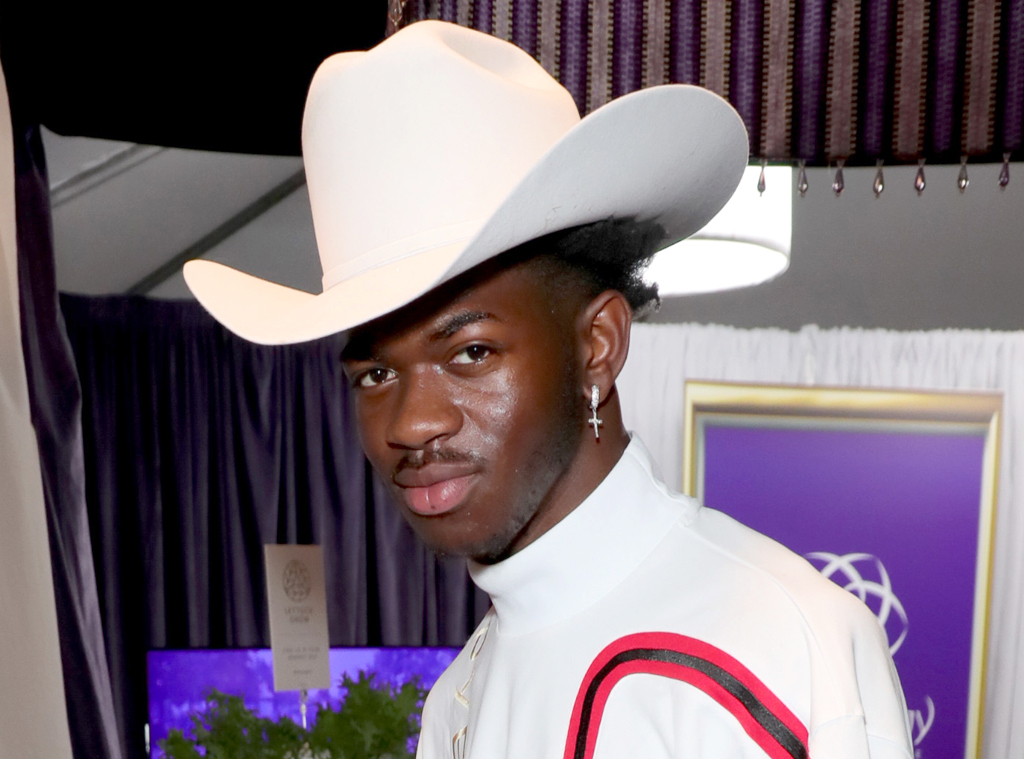 Leon Bennett/Getty Images
It's a small world after all…
Lil Nas X had himself quite the busy day at Walt Disney World on Saturday, and we're not talking about ride-hopping. Guests at a wedding at the Florida theme part and resort were shocked when the bride walked into her own reception while being escorted by the rapper.
Wearing a white printed sweatsuit and matching cowboy hat, the 20-year-old rapper jogged playfully with her into the small-sized hall's dance floor as his hit "Old Town Road" was played. Partygoers cheered, while one exclaimed excitedly, "What the f–k is happening right now?"
"Just crashed a wedding at disney world," Nas wrote on Twitter, alongside a video.
The married couple was not identified.
Earlier on Saturday, Nas surprised kids at a dinner and dance party by Bert's Big Adventure, a charity that provides free trips to Walt Disney World for children dealing with chronic and terminal illnesses. He performed "Old Town Road" for them and chatted with them as they wore cowboy hats to match his.
"He gave us all signed cowboy hats and now we get to sign HIS hat!!!" read a tweet by the group.
Also that day, Nas shared on his Instagram Story videos of him at what appeared to be Disney World's Polynesian Village Resort, hanging out with a Lilo character actor.
Nas joins a growing list of celebs who have crashed weddings. See them below: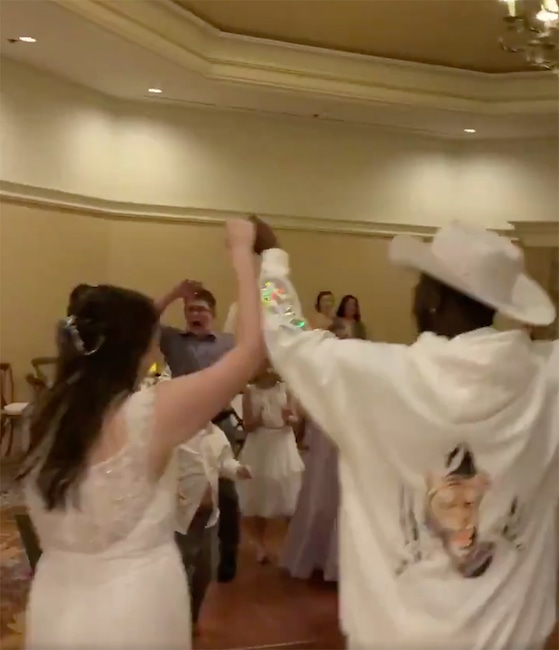 Twitter / Lil Nas X
Lil Nas X
The rapper crashed a wedding in Disney World in February 2020 and escorted the bride into her reception!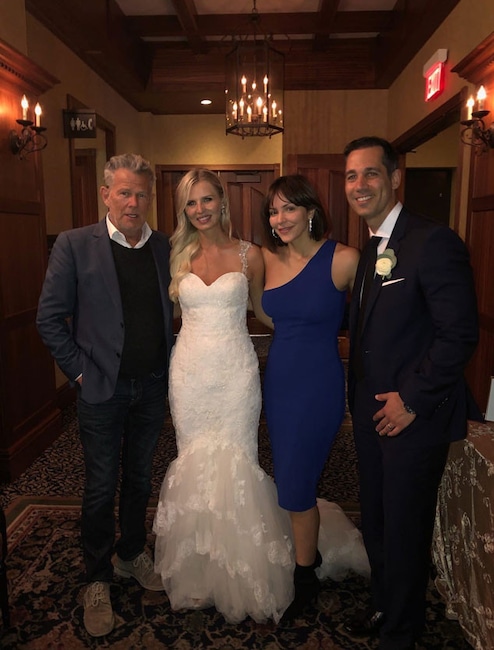 David Foster & Katharine McPhee
The couple crashed a wedding in Canada in late August. "They were really nice and seemed very happy together," the bride told E! News after meeting McPhee and Foster.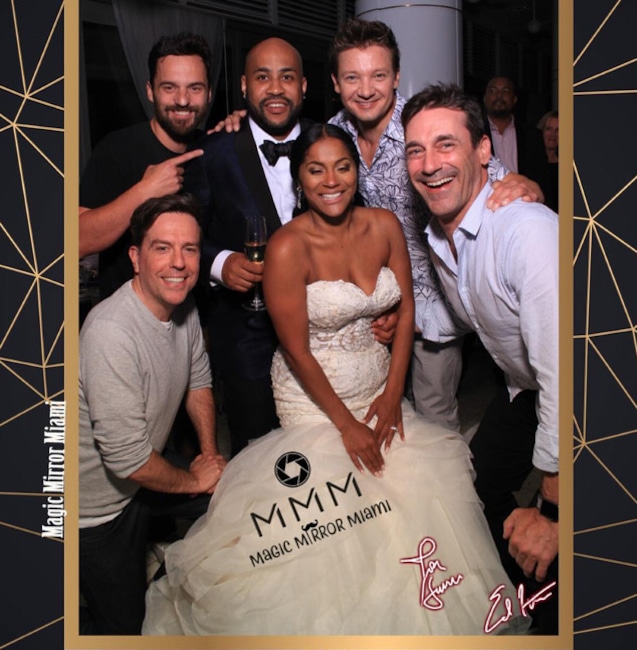 Magic Mirror Miami
Tag Stars
Jon Hamm, Ed Helms, Jeremy Renner and Jake Johnson unexpectedly crashed a wedding reception in Miami Beach during the Best Man's speech!
Article continues below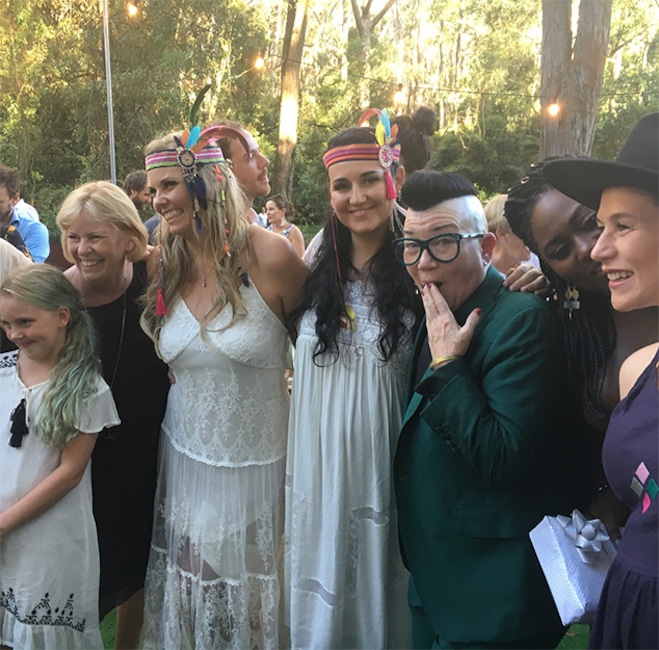 Instagram
Orange Is the New Black Stars
In March 2018, Lea DeLaria (Big Boo), Australian actress Yael Stone (Lorna Morello) and Danielle Brooks (Taystee) crashed a female couple's wedding in Australia.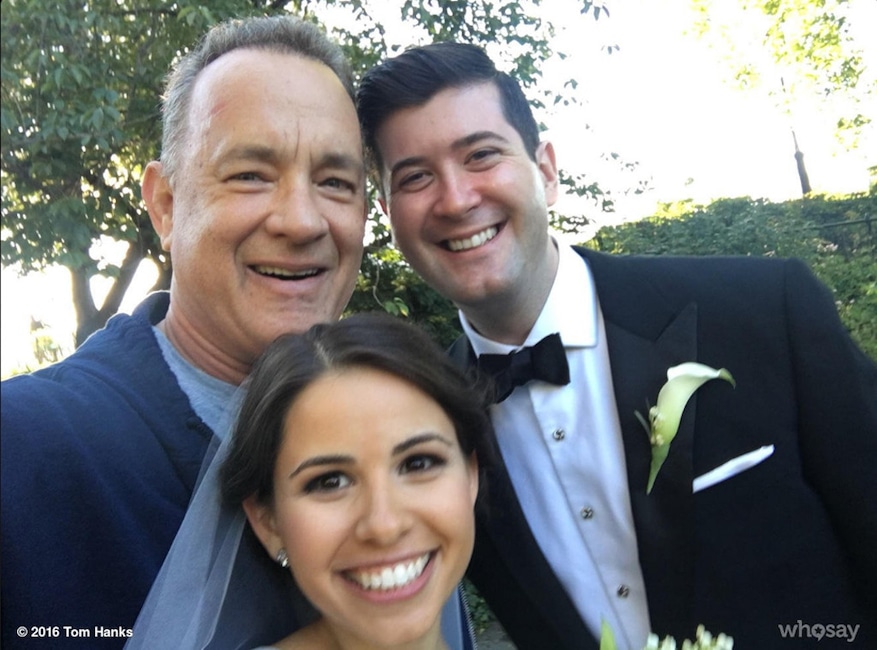 Instagram: Tom Hanks
Tom Hanks
Best wedding pictures ever? If ever marrying in the Big Apple, prepare to see Forrest Gump himself running through Central Park!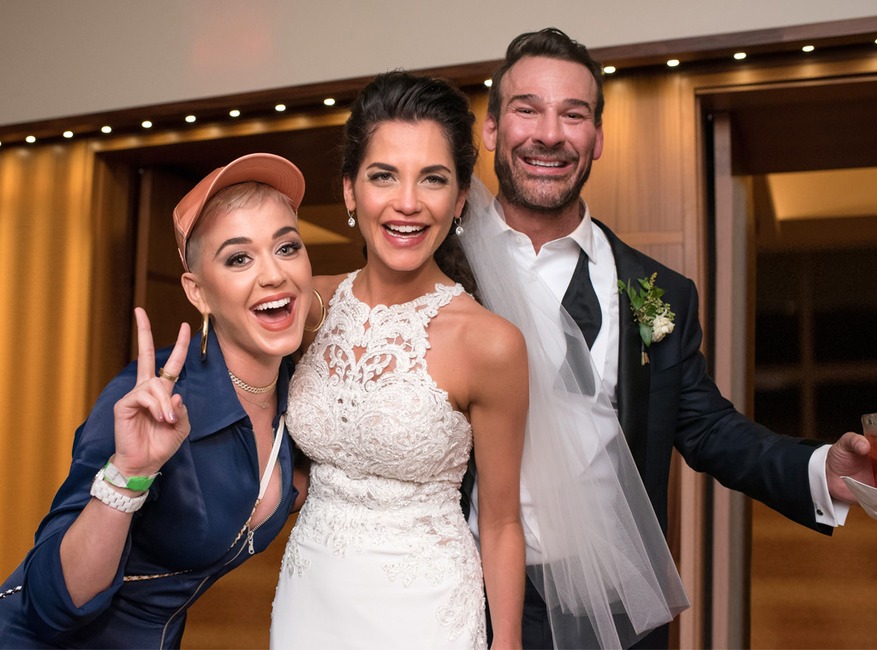 Courtesy Ray Prop Photography
Katy Perry
The "Chained to the Rhythm" singer totally made this Missouri-based bride and groom's special day that much more special.
Article continues below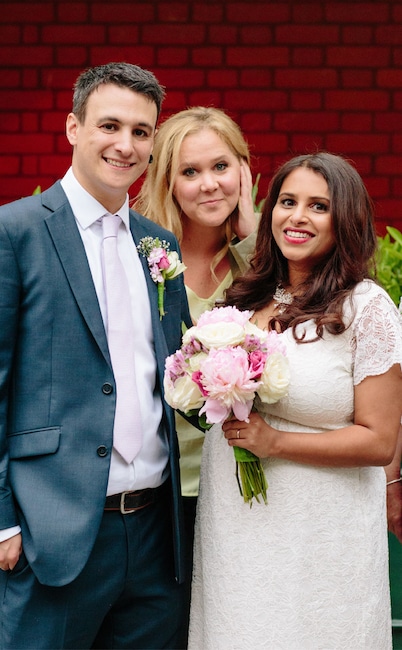 Christine Wehrmeier/REX/Shutterstock
Amy Schumer
Photobomb alert! The Trainwreck star was happy to pose for snapshots while making her way through New York City in 2016. Talk about a Kodak moment.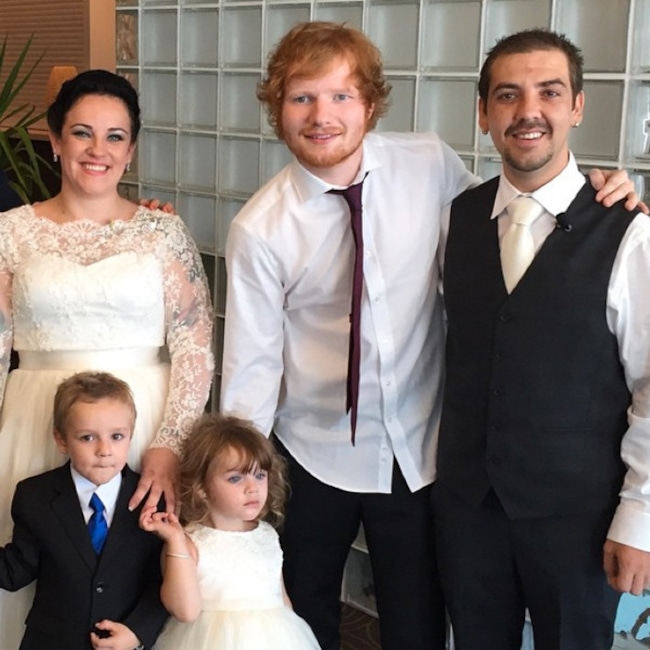 Instagram
Ed Sheeran
The singer-songwriter made hearts melt in 2015 while performing an Australian couple's first dance tune.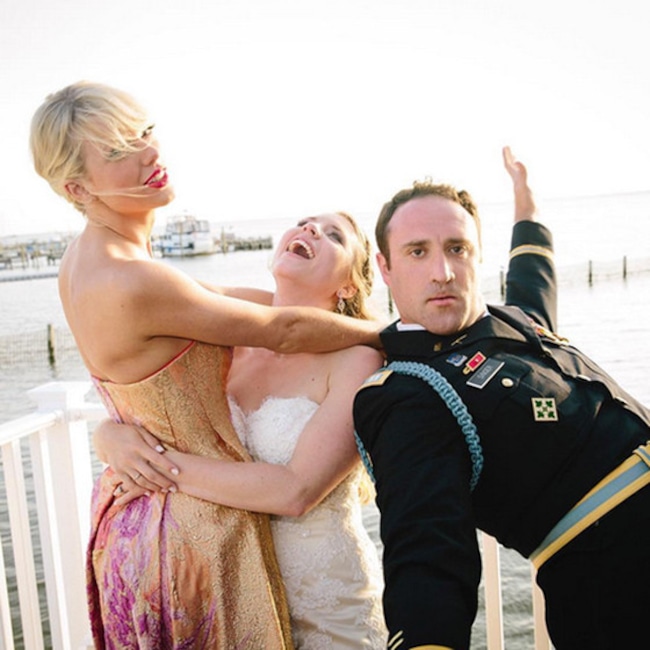 Instagram
Taylor Swift
Technically the pop star was invited, but she did surprise the bride and groom with a performance of "Blank Spaces" and that's pretty sweet in itself.
Article continues below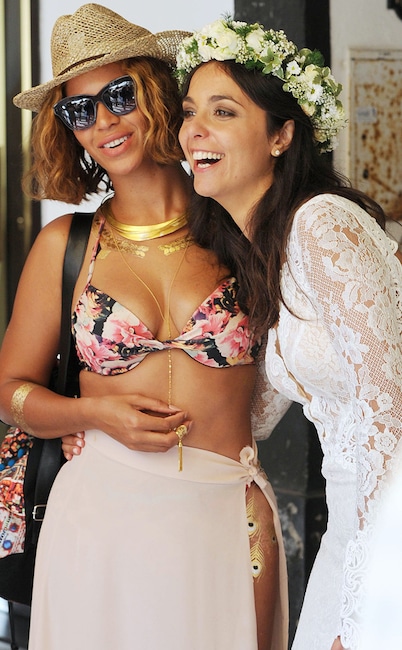 FameFlynet
Beyoncé
Queen Bey took a break from vacationing in Portofino, Italy in 2014 to make this lucky lady's day!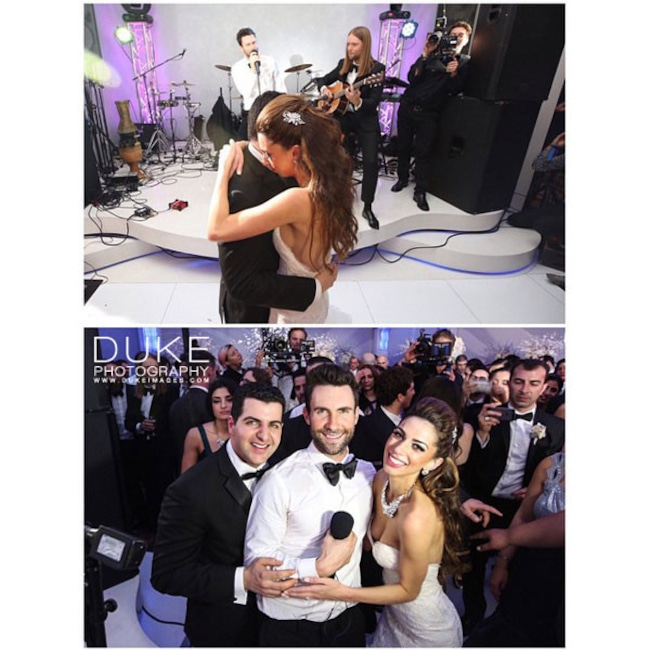 Instagram
Maroon 5
Honey, cancel the DJ. Adam Levine and his band just showed up!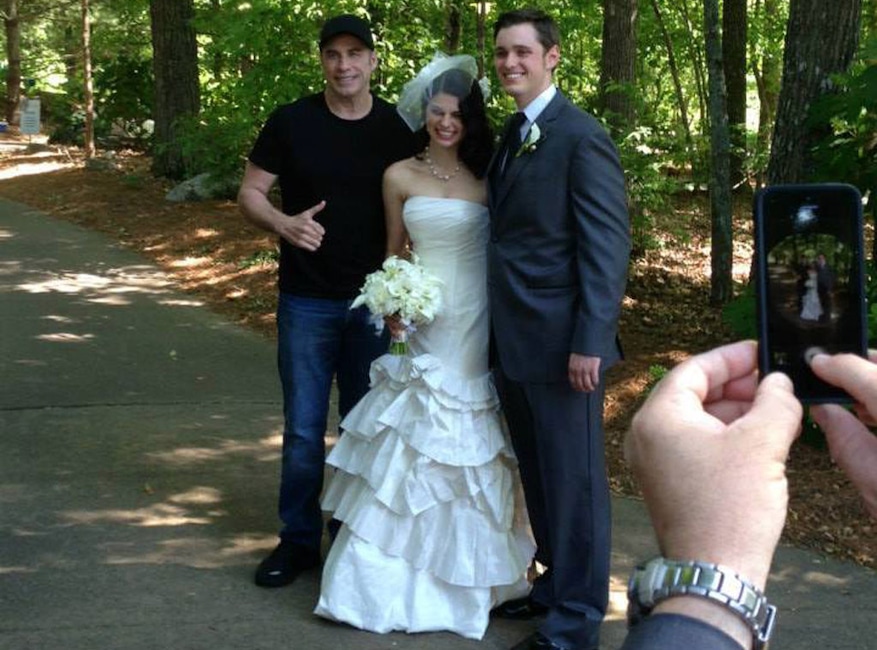 Facebook
John Travolta
Danny Zuko, turned… wedding crasher? Perhaps this duo's first dance was to "You're the One that I Want" after posing for photos with the A-lister.
Article continues below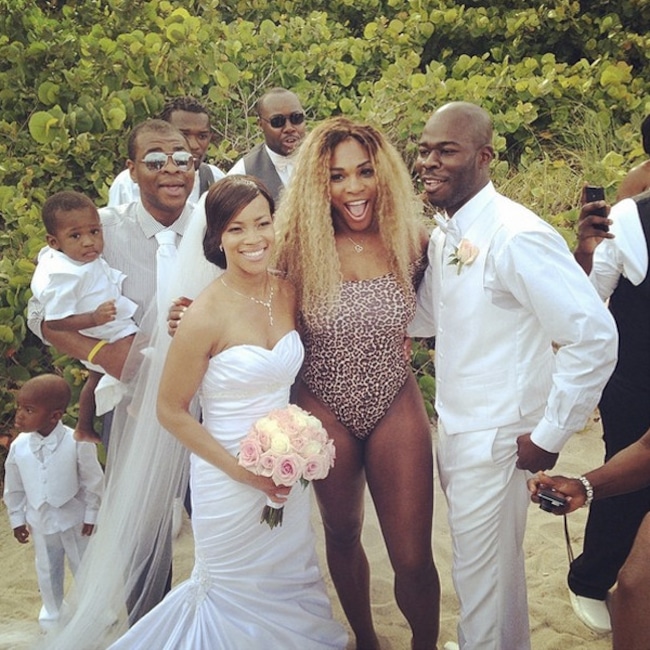 Instagram
Serena Williams
That oh-so casual moment when you're exchanging vows and one of the greatest athletes of all time happens to be soaking up the sun just a few feet away.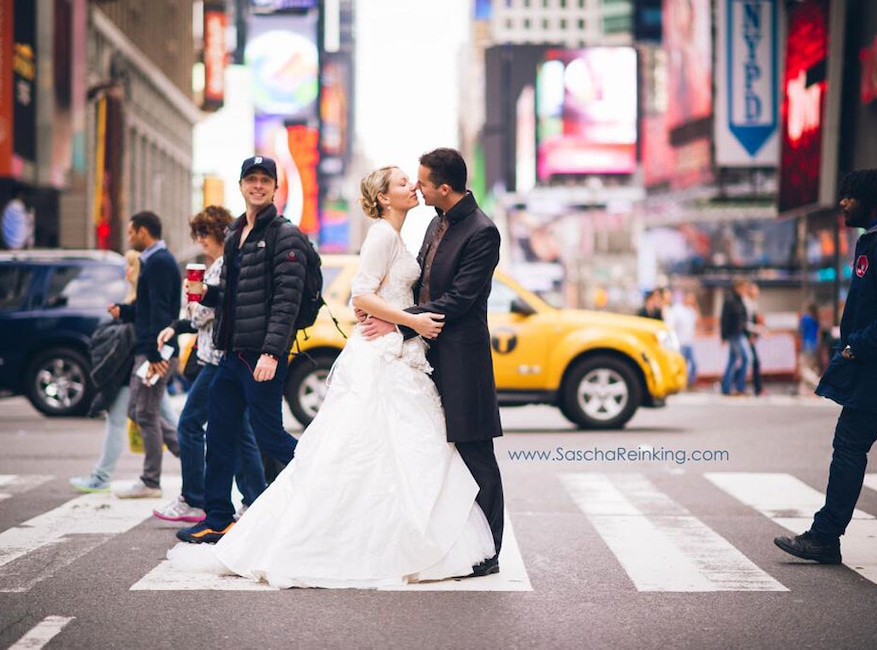 Sascha Reinking
Zach Braff
One word: Casual.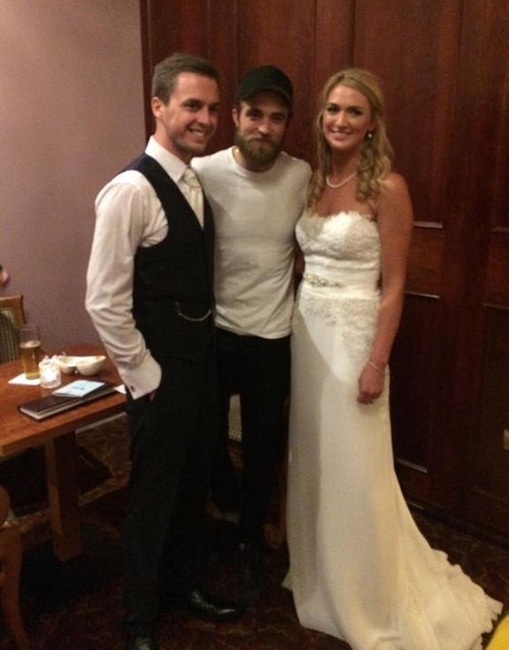 Instagram
Robert Pattinson
It's the luck of the Irish! R. Patz was in Belfast, Ireland filming The Lost City of Z when he ran into these two.
Article continues below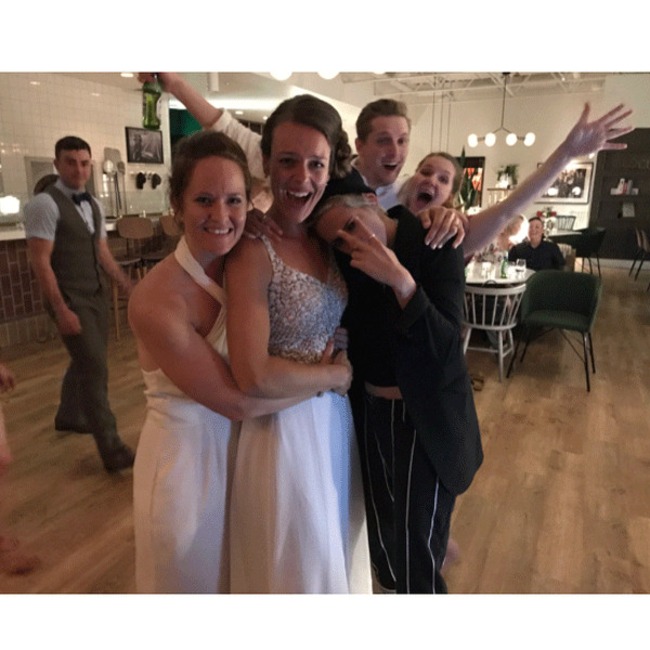 Instagram/@colpitts, #djkchedda
Kristen Stewart
The Twilight alum and Stella Maxwell unexpectedly joined the post-wedding festivities of two brides in Canada.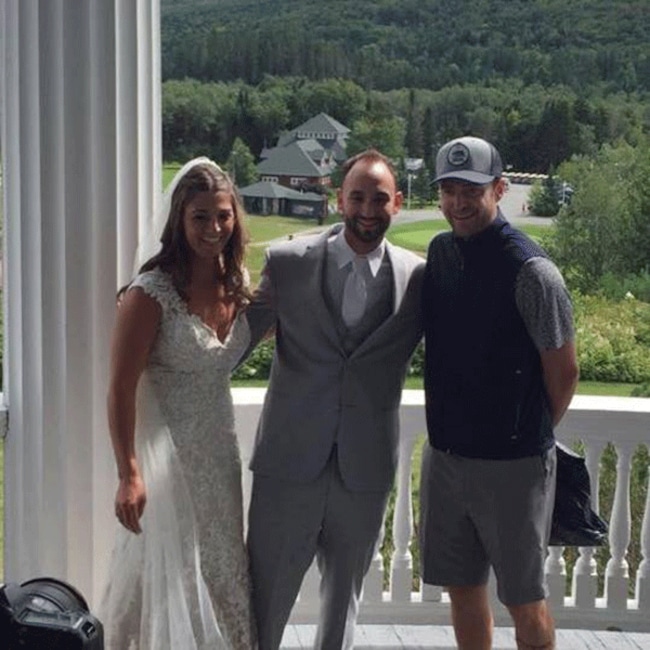 Courtesy of Kimmy Coleman
Justin Timberlake
Hey J.T., can we get a picture? What about a song or two?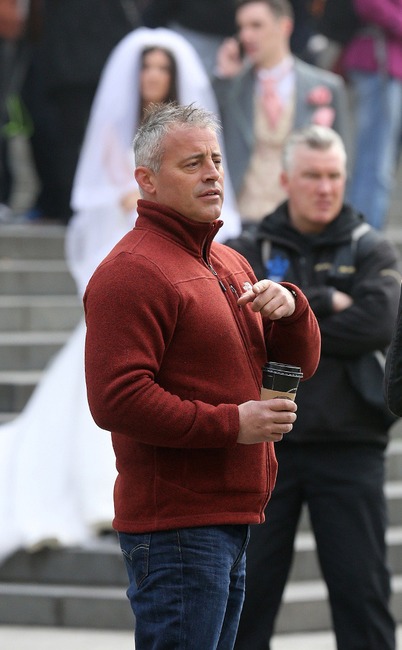 FAMEFLYNET PICTURES
Matt LeBlanc
Friend and family, we're gathered here today to celebrate…
Article continues below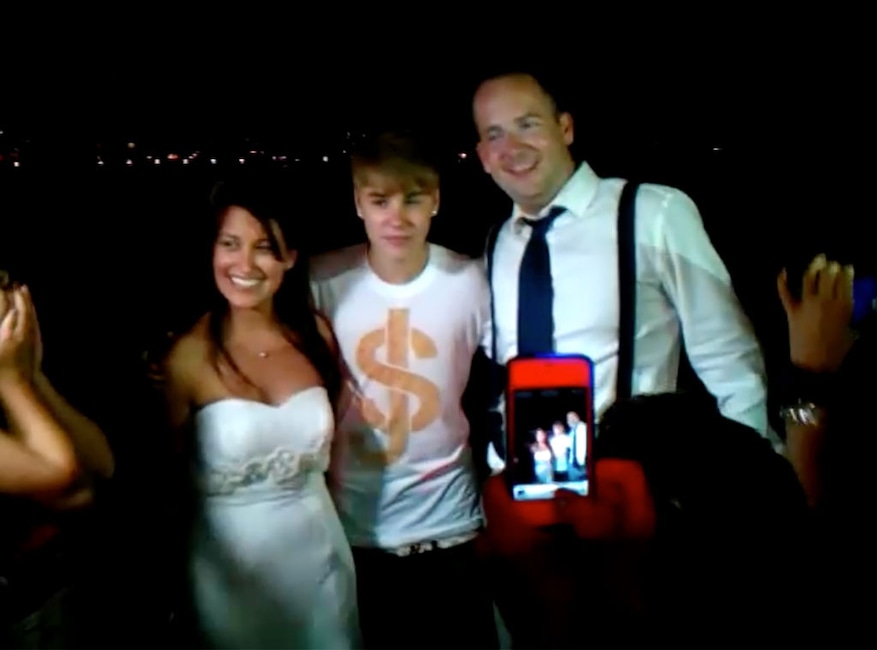 YouTube
Justin Bieber
Can't you imagine Biebs leading the electric slide? In 2011, the singer and then-girlfriend Selena Gomez did exactly that.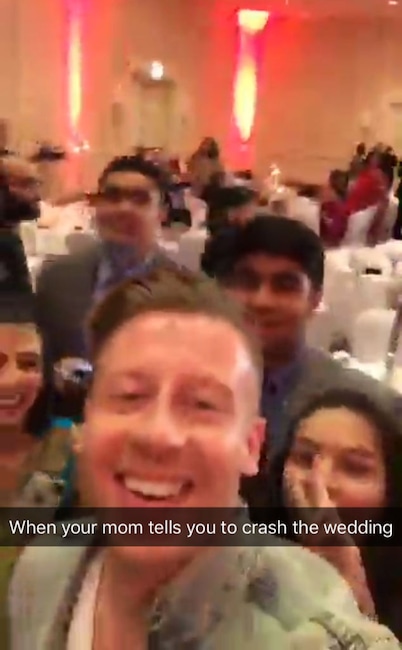 Macklemore / Snapchat
Macklemore
Mom knows best! The "Thrift Shop" rapper documented his experience partying with wedding guests in Washington D.C. on social media.
The events took place the same day as the 2020 NAACP Image Awards in Pasadena, California, where Nas won Outstanding New Artist.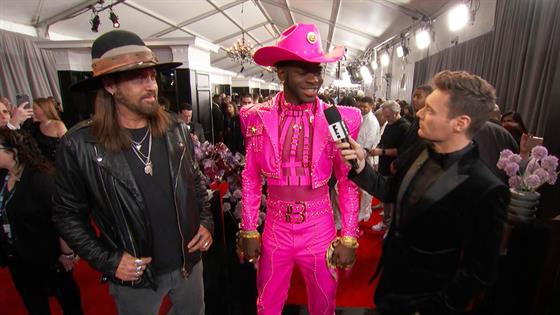 Watch E! News weekday mornings at 7 a.m.!
Source: Read Full Article