If you're obsessed with everything royal family related (like myself), there's a new musical event coming soon that you're definitely going to love. According to People, there's a Meghan Markle musical in the works. And honestly, can you even think of a more exciting musical idea?
Unfortunately for royal watchers, the musical won't be hitting the stage (anytime soon, that is). People reported that this program is set to hit BBC Radio and will be on the lighthearted, fun side. Luckily, fans won't have to wait too long to hear it. The publication reported that the program, which is cheekily titled The Sixth in Line to Be King and I, is set to air on New Year's Day.
According to the Daily Telegraph, the musical, starring comedian Pippa Evans as the Duchess of Sussex, is set to be an "inspired celebration of Meghan Markle's life to date." They also reported that they will "look ahead to what promises to be an exciting 2019 for the happy royal couple as they expect their first child in the spring." The musical comedy is only going to have a run time of 15 minutes, so there's a lot of Markle-related content that they'll have to fit in that time period.
Since there's been so many updates on the duchess, from the original engagement announcement in November 2017 to her recent baby news, there's definitely a lot of material for the creators of The Sixth in Line To Be King and I to work with.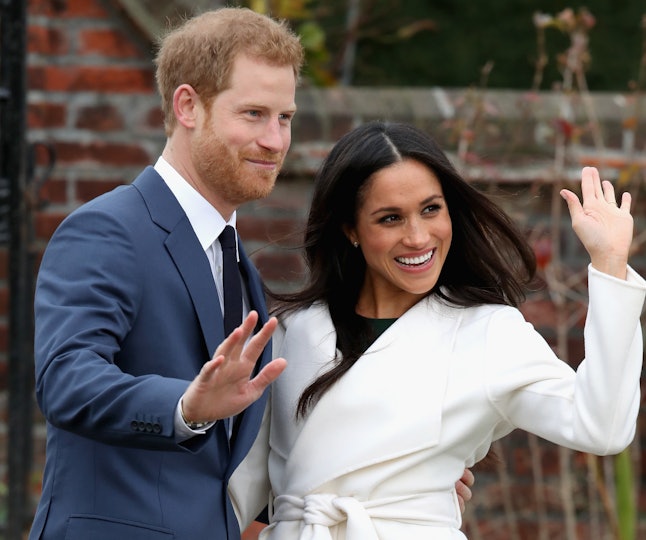 Of course, there are some undeniably major points that you can expect the musical to cover. As for that aforementioned engagement announcement, that's the moment when Markle was really thrust into the world's spotlight. What better way for the program to start than there? As for the next beat that they'll have to cover, there's no question that the royal wedding of basically everyone's dreams, which took place in May, has to be a part of the musical. Can't you already imagine the lovely renditions about Markle and Prince Harry's love story?
Seeing as though a big part of Markle's royal life this past year has involved attending a variety of events and royal engagements, there just has to be some kind of number about that, don't you think? There could be an Australian-themed musical number, which would tie back to the Duke and Duchess of Sussex's first overseas tour together. Or there could be a moment featuring Queen Elizabeth, since Markle and the monarch did attend an engagement together back in June. Hearing "the queen" hitting those high notes? That would be a must-listen.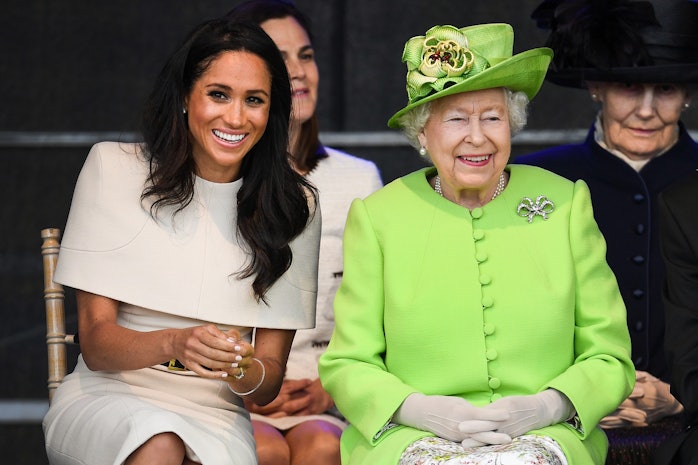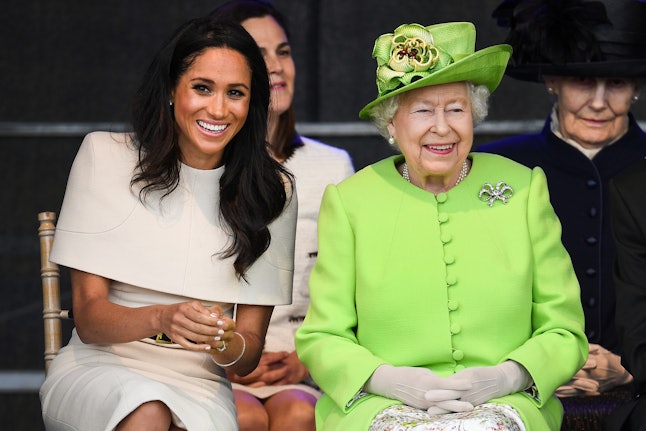 Since the musical will also take a peek into the duchess' future, it's only natural that there may also be some fun moments featuring Markle and Harry's life as parents to baby Sussex. Basically, this musical is going to have everything you could ever hope for and more.
Looking back on all of Markle's major moments from the past year, I know that I'm more than ready to relive all of the fun during the musical event all about the Duchess of Sussex. So, be sure to mark your calendars for the program, royal watchers, because you're definitely going to want to tune in to this.
Source: Read Full Article