TL; DR: 
Prince Harry and Meghan Markle will be in the U.K. for Queen Elizabeth II's Platinum Jubilee with their children.
A royal expert says other British royal family members will probably "resent being overshadowed" by them.
The royal expert added The Firm can't stop the couple from "doing their own thing" outside of official events.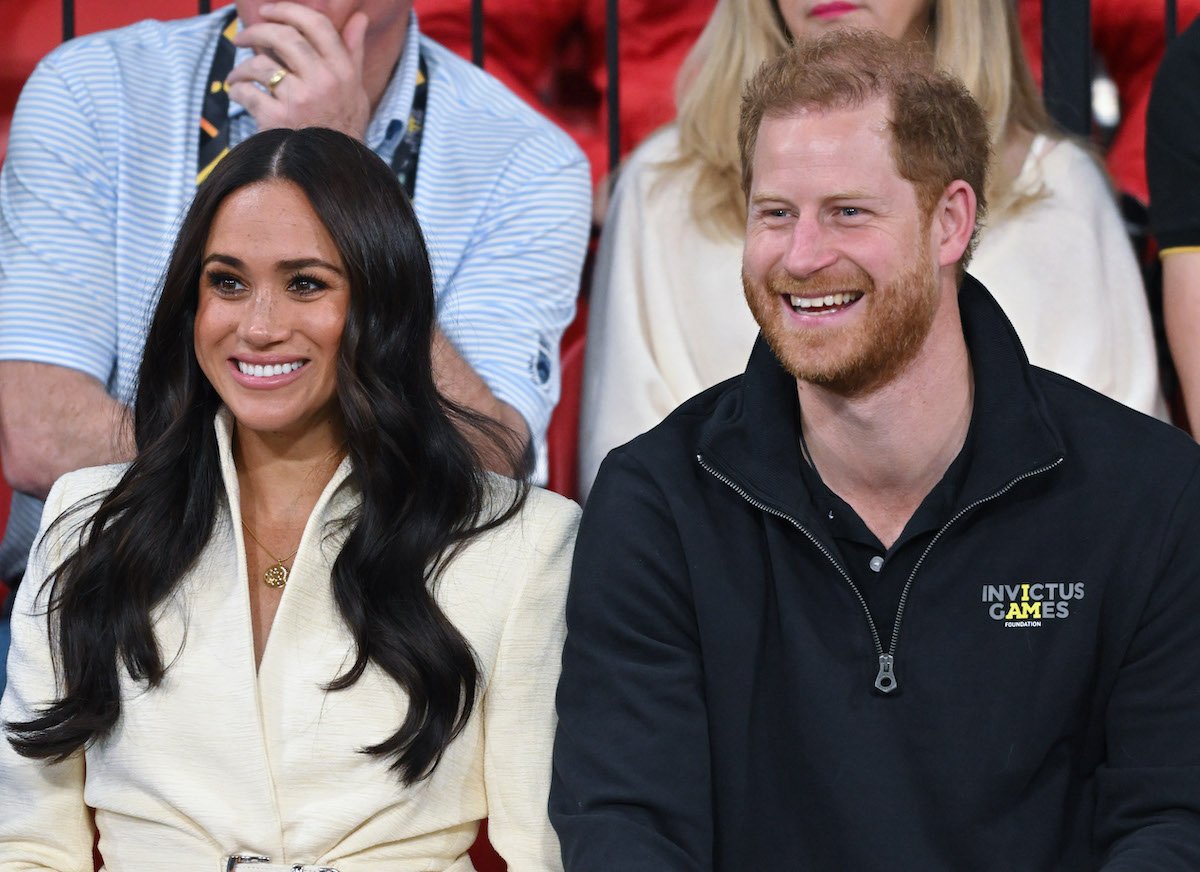 Prince Harry and Meghan Markle's Platinum Jubilee visit is almost here. The Duke and Duchess of Sussex are going to England with their two kids in tow. It will mark their first joint return since stepping down as senior royals. Amid the celebrations, an expert says other royals are likely to "resent being overshadowed" by Meghan and Harry. Additionally, The Firm will only have a certain "degree of control" over them while they're across the pond.
Prince Harry and Meghan Markle are visiting the U.K. for Platinum Jubilee celebrations with their 2 kids
From June 2-5, 2022, Queen Elizabeth's Platinum Jubilee celebrations will take place. It will be an extended bank holiday across the U.K. The celebrations mark 70 years on the throne for Queen Elizabeth. Naturally, a large royal family turnout is expected.
Per CNN, Meghan and Harry will be among the royals there to honor Queen Elizabeth. A spokesperson told the outlet in early May 2022 the couple will be there with their children. 
It will be the first time their daughter, Lilibet Diana Mountbatten-Windsor, will meet Queen Elizabeth, her great-grandmother and namesake. As for Harry and Meghan's son, Archie Harrison Mountbatten-Windsor, it will be his first time in the U.K. since 2020. The same goes for Meghan. She hasn't been back since attending the last of her official royal engagements in March 2020. 
Expert says the 'focus' could be 'completely' on Prince Harry and Meghan Markle, causing resentment from 'daily grind' royals
Royal expert Camilla Tominey explained just how tricky Harry and Meghan's Platinum Jubilee visit could be in a May 2022 YouTube video for The Telegraph.
Meghan and Harry won't be standing on the Buckingham Palace palace balcony because Queen Elizabeth invited a select group of working royals. Although Tominey said the spotlight will be on them. As a result, it will likely breed resentment among other royals.
"There will be other members of the royal family who are doing the daily grind who will resent being overshadowed by Harry and Meghan, even if they don't admit it," she said, according to the Daily Mail.
Tominey continued, saying the palace won't want royals who attend events regularly on behalf of Queen Elizabeth to be overlooked in the press.
"You're not going to want to have the likes of Princess Anne and the Earl and Countess of Wessex, for instance, who, day in day out, plant trees, unveil plaques, and go to the opening of royal envelopes, only to have the media focus completely on Harry and Meghan who aren't playing a role at all in the so-called family Firm," she said.
The palace can't stop Meghan Markle and Prince Harry from 'doing their own thing'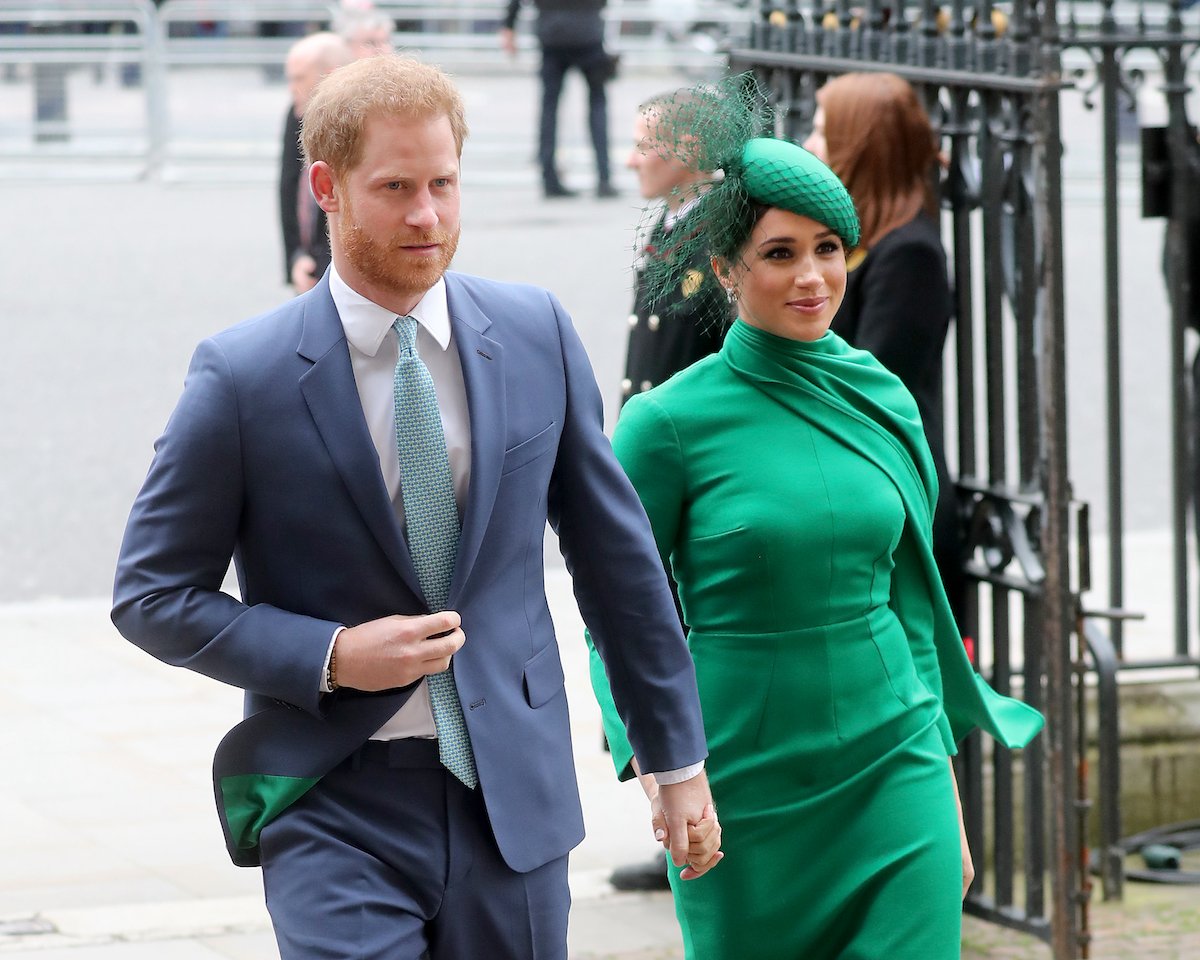 Tominey also said there's only so much the palace can do when it comes to Meghan and Harry's movements in the U.K. during their visit. "You can include the Sussexes but you don't want there to be some sort of Harry and Meghan sideshow going on when the main event must be the Queen," she explained.
Furthermore, The Firm has a "degree of control" over the Duke and Duchess of Sussex within palace walls and the official Platinum Jubilee celebrations. However, as Tominey pointed out, "there's nothing to stop them freelancing and doing their own thing" elsewhere in the U.K.
"Of course, if they're going to be seen out and about with their children, it's going to generate publicity," she added. 
Source: Read Full Article