Following Queen Elizabeth II's reign, her oldest son Prince Charles will become the British monarch. When that happens Charles will reportedly slim down the monarchy which would see just a few senior royals such as Camilla Parker Bowles, Prince William, and Kate Middleton representing the crown. But the Prince of Wales has some other big plans when he's crowned king and one thing he wants to do is something his mother is totally against.
Where Queen Elizabeth's resides today
Buckingham Palace is Queen Elizabeth's London home base. It has 828,000 square feet of living space and boasts 775 rooms including 19 Staterooms, 52 royal and guest bedrooms, 188 bedrooms for staffers, 92 offices, and 78 bathrooms. The queen and Prince Philip moved into the palace after her father's death in 1952. It's been her main residence since then and where she raised her four children.
In March 2020, amid the coronavirus (COVID-19) pandemic, Queen Elizabeth moved to Windsor Castle which has fewer staffers than Buckingham Palace and doesn't have as many offices and people coming and going as her London residence. It's not clear when and if the queen will return to Buckingham Palace in the future but what has been made clear is that Charles won't be living there when he's king. The prince has stated that he will continue to live with his wife at his current Clarence House residence.
The major change Prince Charles wants to make to the palace that the queen is against
So what will happen to the palace the monarchs have called home since the 1800s?
Currently, Buckingham Palace is open to tourists for a few months during the year but Prince Charles reportedly wants to turn it into a year-round museum. The Sunday Times previously noted that the Prince of Wales "doesn't see it as a ­viable future home or a house that's fit for purpose in the modern world. He feels its upkeep, both from a cost and environmental perspective, is not sustainable." However, royal experts agree that his mother is not on board with that plan and thinks it should "remain a family home."
"This will not be happening anytime soon, particularly while we still have our gracious Majesty the Queen with us," royal commentator Neil Sean said (per Woman and Home). "She's not very keen on that particular idea and believes of course, that it should remain a family home of sorts."
Royal historian Dr. Anna Whitelock told Express that she believes Buckingham Palace will eventually become a museum no matter how much Queen Elizabeth objects to it now. "I think there is a sense that these buildings need to justify their purpose and yes, they have a function as the headquarters of the monarchy, particularly when the monarch is in residence but other times, maybe money could be raised using them in another way," she explained, adding, "I think all of that will be reviewed, certainly at the start of Charles' reign when the queen finally dies."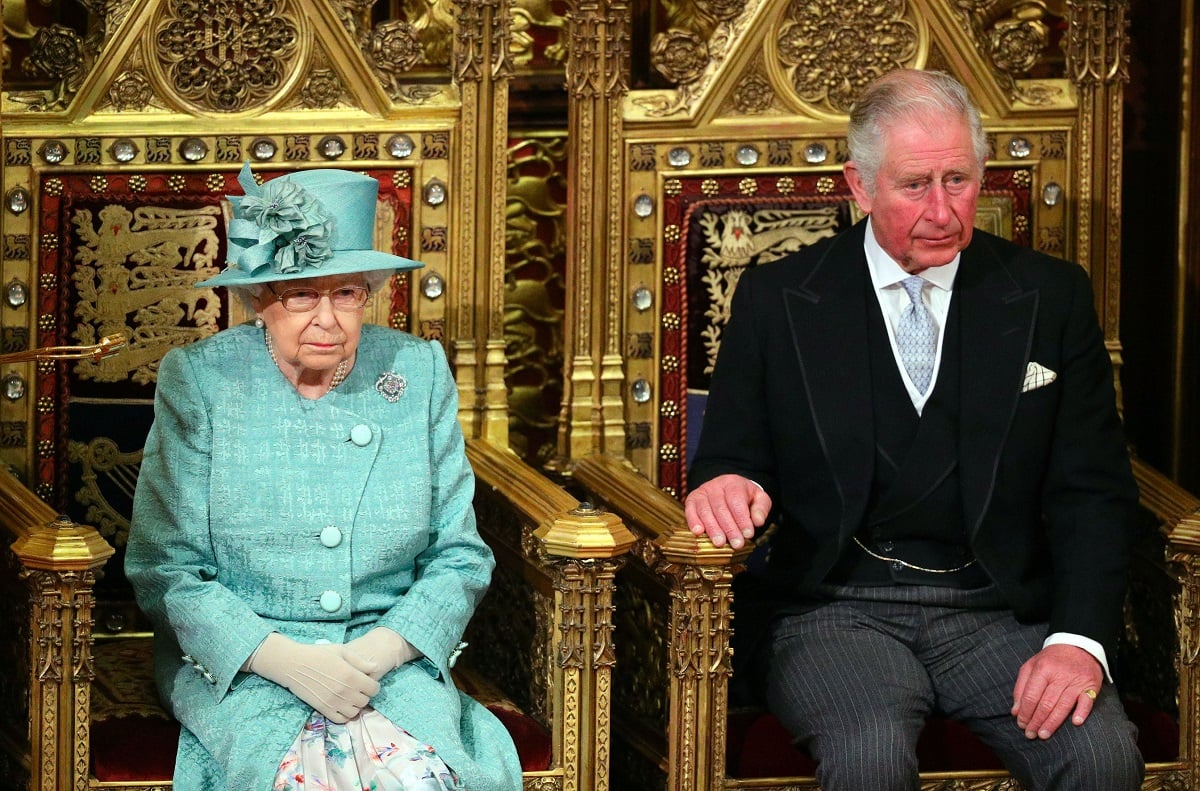 Other changes that will take place when Charles is king
What exactly Prince Charles does with the famed palace once he is king remains to be seen but we do know that a few will go into effect when he is crowned. Those include altering Britain's national anthem from "God Save The Queen" to "God Save The King," and issuing new stamps and banknotes as well as coins with an image of the male monarch.
Source: Read Full Article