If you have already watched Netflix's new movie Dumplin', you already know that this story about one self-proclaimed fat girl's quest to revolutionize her Texas town's pageant is a moving tale about restrictive beauty standards, the complicated journey to self-love, and the redeeming nature of female friendships. Those themes are also found in Julie Murphy's young adult novel, upon which the movie is based, but you might be wondering: What happens in the Dumplin' book ending? Here's a brief explainer on the novel that inspired the movie.
The book and the movie — which stars Danielle Macdonald, Jennifer Aniston, Luke Benward, Odeya Rush, Maddie Baillio, and Bex Taylor-Klaus — center on one girl, Willowdean. Her friends called her Will and her mom calls her Dumplin', a nickname she hates. Six months before the start of the story, Willowdean's aunt, Lucy, passed away. She, like her niece, was fat, and now Willowdean feels like there's no one who understands her — not her best friend, Ellen; not the guy she's sort-of been dating, Bo; and especially not her mom, a former beauty queen who now runs the Miss Teen Blue Bonnet pageant.
When Willowdean discovers that Lucy had secret dreams of being a pageant girl, she decides to do something completely out-of-character: She enters the Miss Teen Blue Bonnet pageant, alongside Ellen, Hannah, a fight-the-patriarchy-dressed-in-all-black misfit, and Millie, another fat girl from her high school. (In the book, another girl, Amanda, also enter the competition.) In both the book and the movie, Dolly Parton plays a huge role. She's a Texas-sized inspiration to Willowdean, who was introduced to her music by Lucy. Spoilers ahead.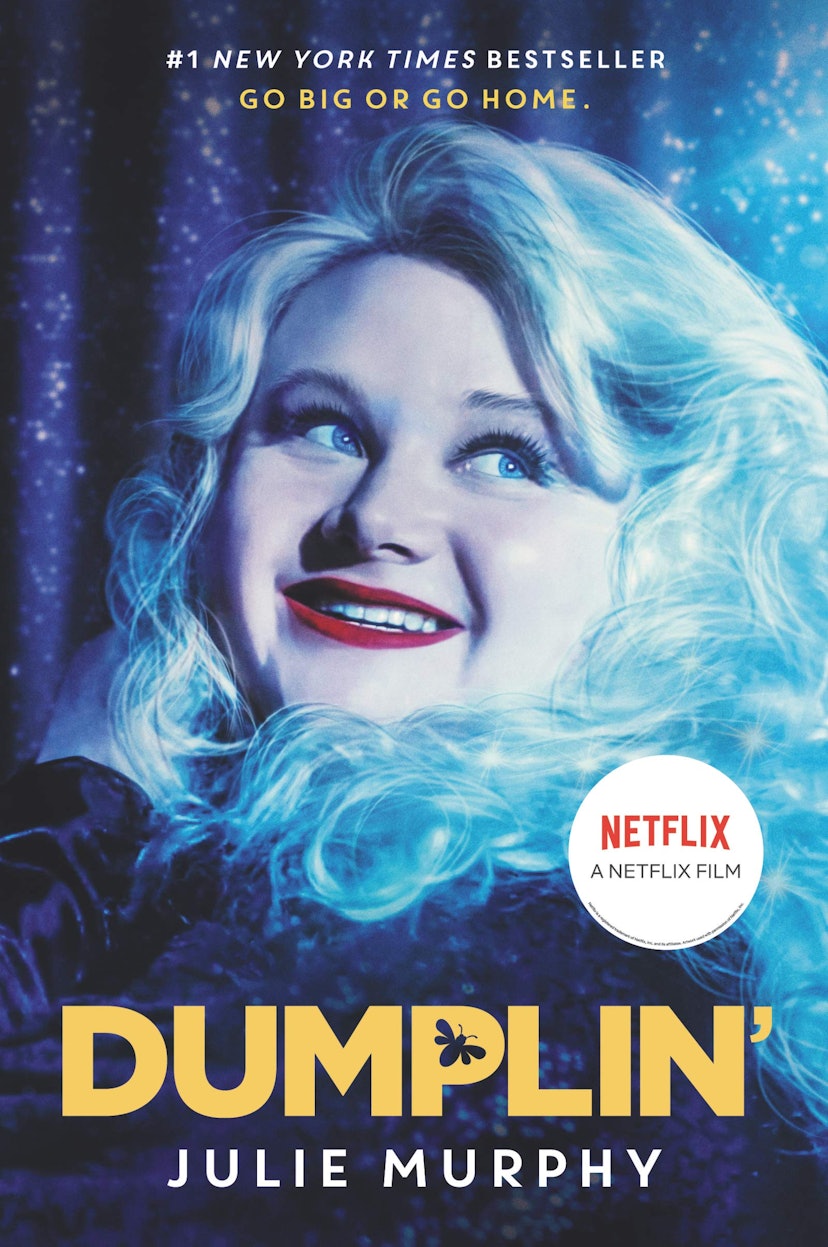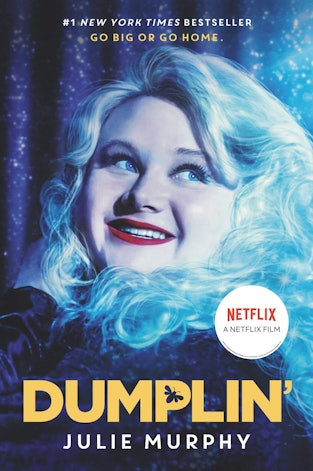 'Dumplin' By Julie Murphy (Movie Tie-In Edition)
$7.99
Amazon
The road to the pageant isn't easy. Willowdean's friendship with Ellen takes a hit, as does her romance with Bo. But she makes it all the way to the competition — even though she doesn't win. In the movie, Willowdean is disqualified for wearing an unapproved costume during the talent portion of the competition — for which she performs a magic show in a sequined magician's suit. In the book, however, she is disqualified to performing an unauthorized routine: she dresses up as Dolly Parton and sings a lip-synched rendition of "Jolene." Despite being disqualified, she makes it on-stage for the gown portion of the night in a fabulous red dress. She isn't a competitor, though. Instead, she's Ellen's escort, because Tim is sick with food poisoning.
Willowdean doesn't win the pageant, but Millie — who gets her own story in Julie Murphy's sequel, Puddin' — takes home second place. In the book, it is not revealed who wins the crown, though one can assume the winner is a thin, "traditionally" beautiful young woman.
In the second portion of the novel, Bo repeatedly asks Willowdean to be his girlfriend, but she resists answering the question, because she doesn't believe that a guy who looks like him should date a girl who looks like her. But on the last page of the book, she drives to Harpy's (the fast food joint where they both work) and presumably makes things official with the guy of her dreams.
Sure, neither the book nor the movie end with Willowdean (or Millie or Hannah) winning the beauty pageant. The world needs to be a place where they can win a beauty pageant without it being a big deal. But that doesn't mean the ending of the book isn't powerful. Dumplin' is about the ever-evolving nature of all kinds of relationships — our relationships with our body, our relationships with our family, friends, and lovers, and even our relationships with those who have passed away. More importantly, it's about resisting the power structures that make you believe you aren't worthy of love or celebration. And it's about finding the people who see your beauty, no matter what.
Dumplin' is now streaming on Netflix.
Source: Read Full Article