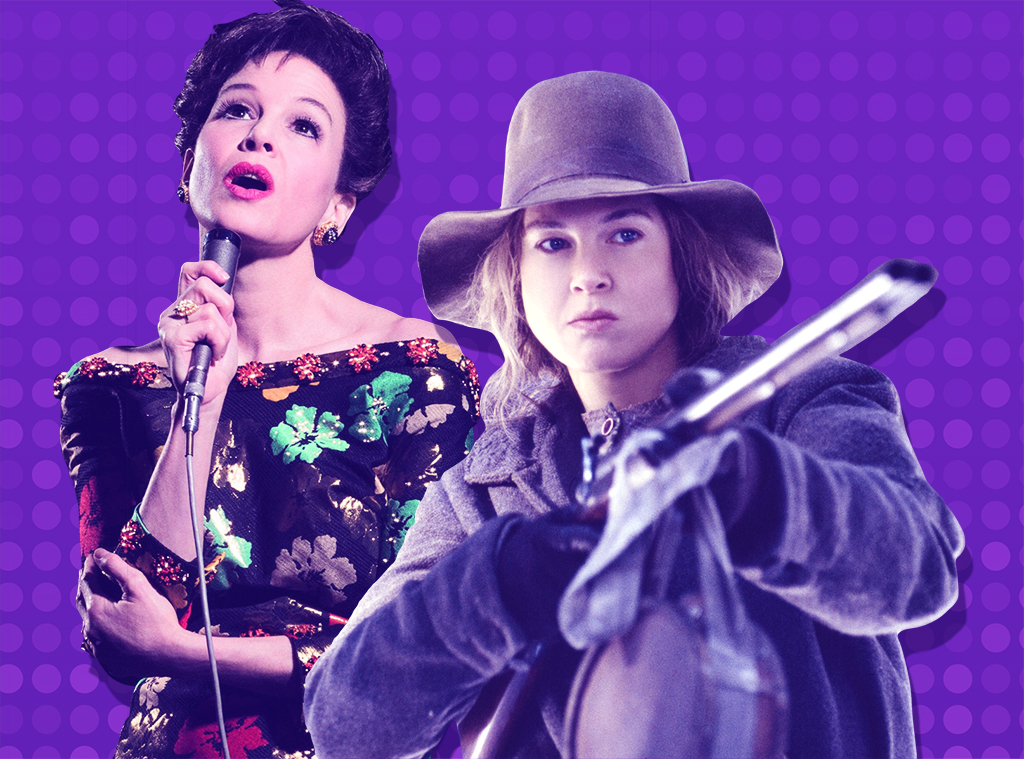 E! Illustration/Shutterstock
Renée Zellwegeris known for her intense commitment, be it to a part in a movie or to not being in any movies for six years.
Tackling the role of herself after a whirlwind decade of peak Hollywood stardom that included an Oscar win, she removed herself from the spotlight for the first half of the 2010s and used the time that at one point was monopolized by learning lines and press tours to focus on just about everything else—family, friends, her dogs, writing, traveling, taking college courses.
"I don't think that, as a creative person, you have that much to contribute when your life experiences are limited to those you have while you're emulating someone else," she explained to The Guardian in 2016, promoting her first movie in six years, Bridget Jones's Diary.
She continued to proceed cautiously back into the arena, showing up in a couple of supporting roles, and then starred as an unscrupulous venture capitalist in the underwhelming Netflix series What/If. But then she dove back into filmmaking with a vengeance, peeling back the layers of the late, great Judy Garland, and all of Hollywood stood up and took notice.
And it was clear that, even after that lengthy break, she hadn't lost an ounce of what made her special as an actress.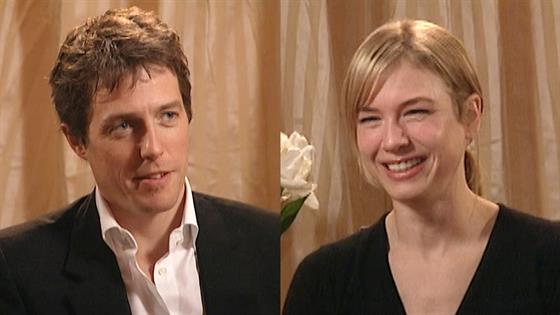 Judy required a level of research and preparation she hadn't yet experienced in her already-storied career, and it was Zellweger's first movie where you could venture that she had been rendered "unrecognizable." But she has had a habit of slipping seamlessly into all of her characters—always by acting, but sometimes that goes hand in hand with physical transformations that range from subtle to drastic.
"I don't feel safe playing the girl who looks like me," Zellweger told Britain's Independent in 2008. "There's not enough to hide behind. The further removed the character's reality is from my own, the more fun and easier it is."
And here is how she has pulled off her most compelling characters: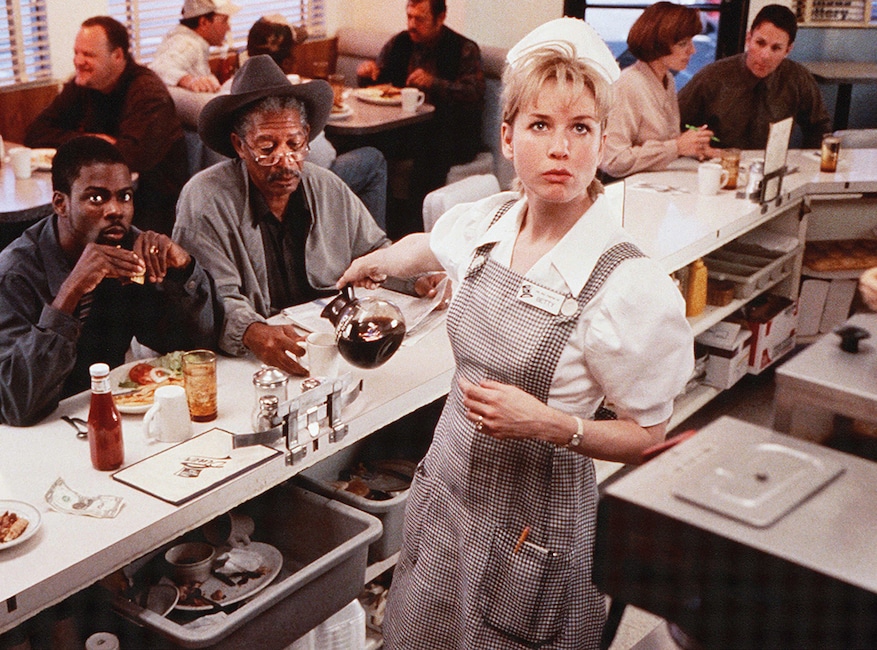 Bruce Birmelin/Abstrakt/Gramercy/Imf/Kobal/Shutterstock
Nurse Betty, 2000
To play a waitress who has a mental breakdown after witnessing her husband's murder and sets off to meet her favorite soap opera star, thinking his doctor character is real, Zellweger talked to a psychologist and researched Betty's disorder, known as a disassociative fugue.
"It's mystical almost," she said about the condition, talking to The New York Times in 2000. "It's unbelievably bizarre, but learning about it was half the fun of the job.'"
Referring to this part and that of Bridget Jones, which would come out the following year, she admitted, "Both of them seemed a little scary to do. And that was the appeal. They were both a really complicated challenge."
Zellweger won her first Golden Globe, for Best Actress in a Motion Picture, Musical or Comedy.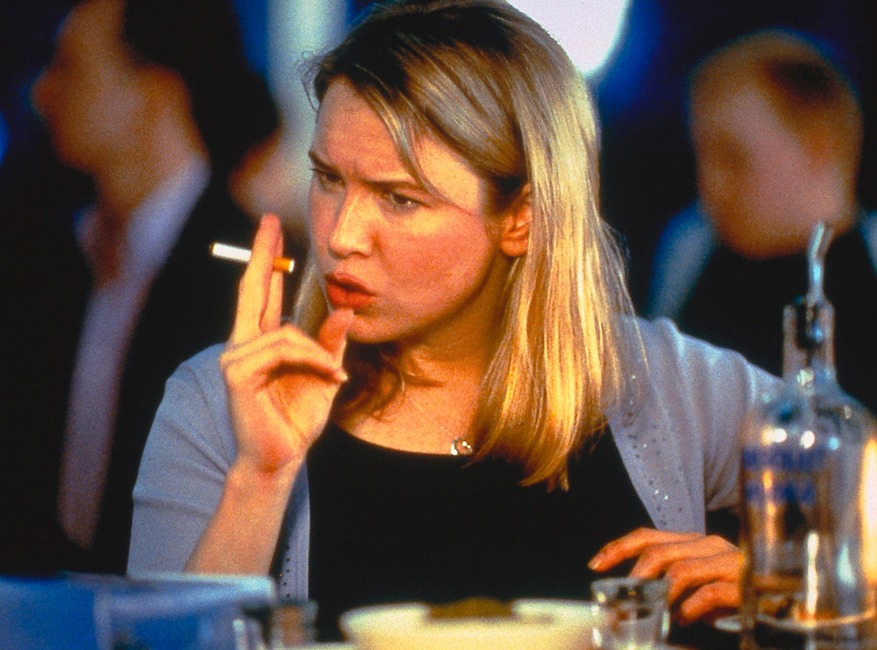 Universal Pictures
Bridget Jones's Diary, 2001
It was a major moment in book-to-big-screen history when Zellweger signed on to play Helen Fielding's spirited and v. relatable title heroine in Bridget Jones's Diary, for which she was nominated for her first Oscar. And in case you hadn't heard, the role of the oft-dieting career gal required the petite actress to gain a bit of weight—and though she barely qualifies as curvy, at the time it was heralded as marvelously brave of her to go on camera with extra ounces on her thighs in order to look Real.
The 5'5″ Zellweger approached that aspect of her role as systematically as any other, consulting an endocrinologist and a nutritionist to figure out the healthiest way to gain weight in fairly swift fashion. The regimen: three meals a day, snacks, and no exercise. She ultimately added a reported 17 pounds to her existing 110-pound frame.
"I'd have an omelet with cheese and sauce for breakfast with a fatty yogurt and then a fruit salad with a topping and juice and coffee and cream and a bagel with butter and a few hours later a chocolate shake with weight-gain powder in it," Zellweger told the New York Times. "It was like, do the research, learn your lines, eat the shake. It was all part of the job."
"She has a different body type to me, but it reflects the different lifestyles that we lead, and that's what she chooses," the native Texan told The Guardian in 2001. "It makes her happy to have Chardonnay and some extra Milk Tray, so why shouldn't she?"
Asked if she thought, then, that Bridget was a normal size, the actress replied, "What's 'normal'? Kate Moss is normal—her genetic make-up has dictated that this is how she'll look. For Bridget, who is voluptuous and doesn't go to the gym on a daily basis—that's definitely normal. Not less attractive, not less beautiful, than someone who weighs 20 pounds less."
Lost in the figure fanfare was her accent, which she also painstakingly worked on, moving to England three months before filming began to work with a dialect coach and do v. British things. She even sat in as an assistant at Picador publishing in London for two weeks, using the name Bridget Cavendish. "It was very technical," she told the Times. "They wanted a very specific accent from a particular social class in a particular area outside London. We started by overenunciating and speaking the Queen's English, then taking it back a notch. It got to be a habit."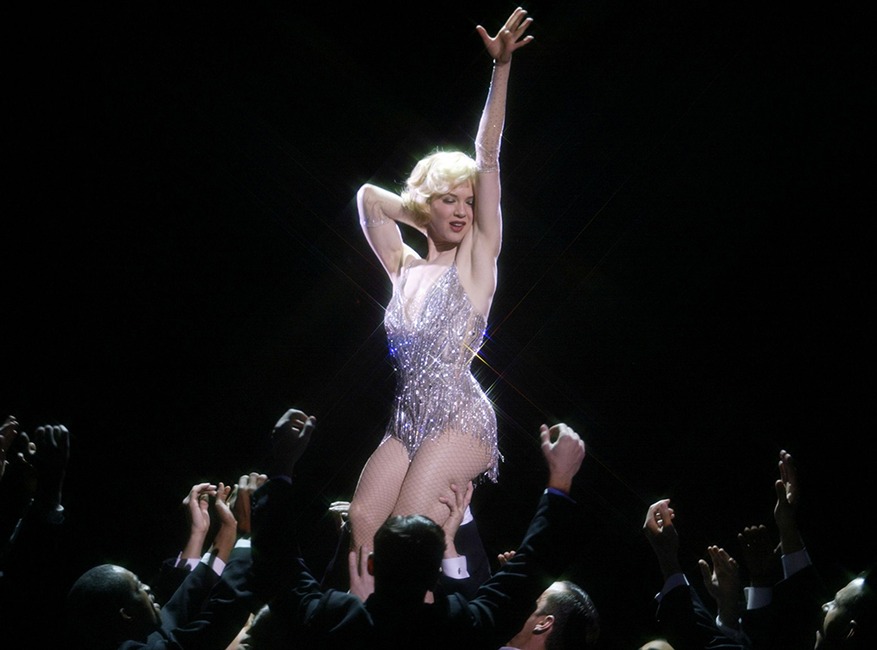 David James/Miramax/Producers Circle/Storyline/Kobal/Shutterstock
Chicago, 2002
Signing on to sing and dance in the big-screen adaptation of the classic musical after having never even been in a high school musical ("I tried out for Hair in college"), and having never seen Chicago, Zellweger had a few performative hurdles ahead of her before she was ready to play unpremeditated-murderess Roxie Hart.
"I didn't know how to sing properly," she told Playbill. "I didn't know how to enunciate. I thought singing was hitting the tunes…I didn't understand about the silent breath, the diaphragm. I didn't understand about enunciating and elongating your words, and I didn't know how to breathe properly and how to protect your vocal chords. I didn't know, so I learned. And, I didn't know the songs [she laughed], and that's kind of a problem, so I had to become familiar with that. And that was all part of singing class at the Rob Marshall School of Chicago in Toronto."
As for what drew her to the character, Zellweger told the Chicago Tribune, "It's fun to get in there and play with [Roxie's] naivete and her skewed life perspective, all the misconceptions that she has about fame and her need to be validated from the outside. It fascinates me. And I like her. She's really honest in her naivete, in her grotesque narcissism. I find her charming."
Article continues below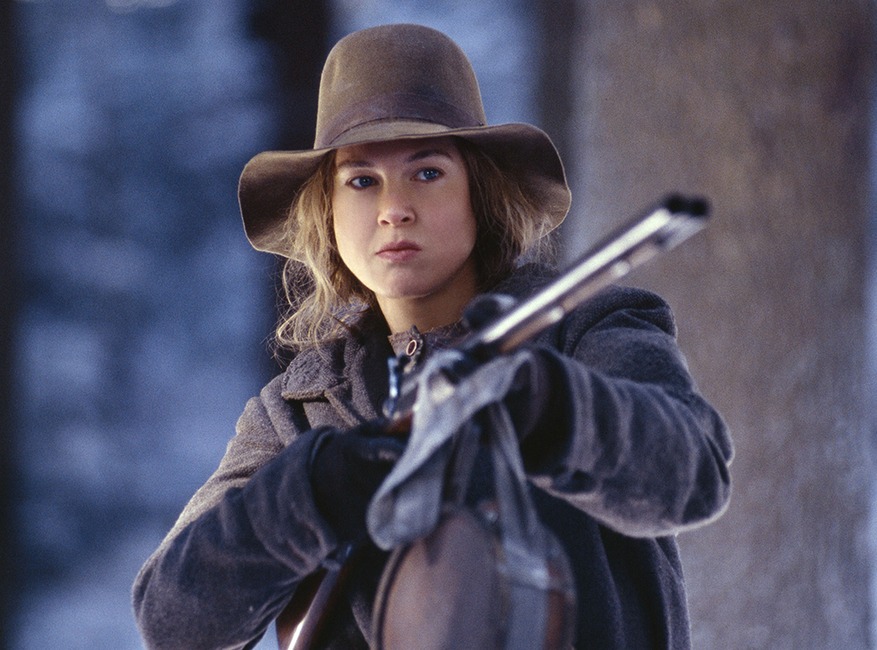 Miramax/Kobal/Shutterstock
Cold Mountain, 2003
Zellweger won the Oscar for Best Supporting Actress for her turn as Ruby Thewes, the fiery friend of Nicole Kidman's urbane Ada who comes to stay at Ada's South Carolina farm while all the fellows are off fighting in the Civil War. Ruby is handy with a gun and a wisecrack, and she's ready to blow the cannonballs off of any would-be marauders.
Director Anthony Minghella was immediately impressed by Zellweger's shape-shifting acumen. "It's an intriguing characteristic, that she can create these creatures," he told The Guardian in 2003. "Very few actors of that kind of profile can disappear into a role. And Ruby had to be a kind of troll, a kind of creature from the mountains. Nothing was known of her provenance. You had to think, 'What kind of alchemy could create this look?' Renée is someone who's changed her weight, changed her face, she's not worried about preserving an image of herself."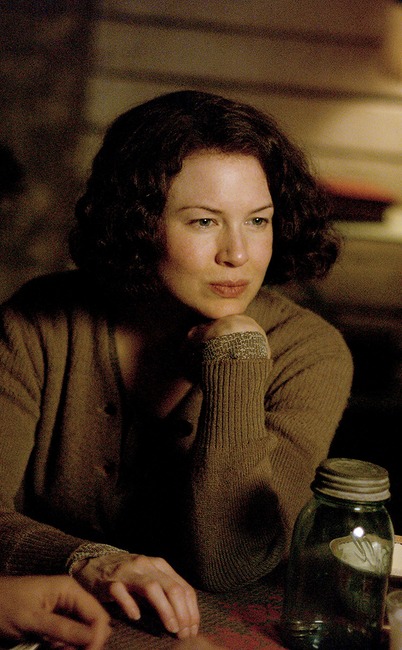 George Kraychyk/Miramax/Imagine/Parkway Prods/Kobal/Shutterstock
Cinderella Man, 2005
As Russell Crowe's endlessly supportive wife, Mae, in this Depression-era boxing drama, based on a true story, Zellweger had to be as strong and stoic as the times called for (and wear a dark brown wig).
"It killed her every time that he would leave to go and fight," Zellweger described part of her character's inner conflict, "because of what she might lose, this many she can't live without."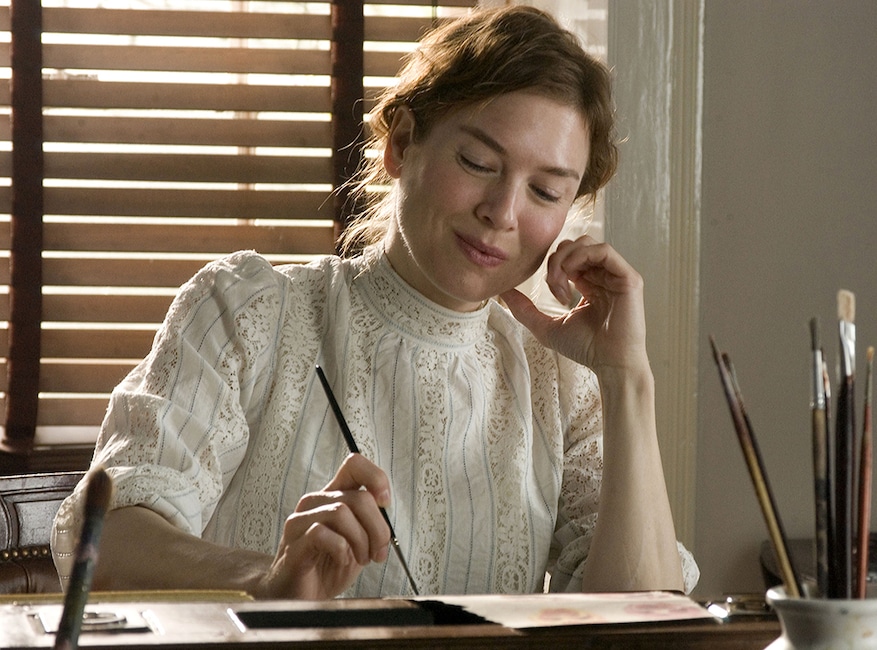 Alex Bailey/Weinstein Co/Kobal/Shutterstock
Miss Potter, 2006
Zellweger went non-Bridget British for the first time to play beloved children's book author Beatrix Potter in this biopic, which also marked the actress' first time as an executive producer.
And though she had perfected a contemporary accent before, it was a whole new ballgame getting into upper-crust, 19th-century London mode.
"It was very different this time," Zellweger told IndieLondon at the time. "It all begins and ends with [dialect coach] Barbara Berkery. I never really perfect it, she does. She stands there with her whip and she makes sure that I'm not lazy. She tells me what to do and I have no choice but to listen to her."
It also "helped to work with Emily Watson, who has gorgeous diction," she continued. "Sometimes I would ask her: 'Say this for me please.' And I'd just repeat it really quickly before I forgot. I'm sure that it did, but it was very different. It was much more formal, and I couldn't get away with certain things that I might have liked to."
Zellweger also prepared by reading letters from the Potter archive that Beatrix exchanged with the people closest to her, including her editor Norman Warne (played by Ewan McGregor) whom Potter was also engaged to until his untimely death, and his sister Millie Warne (Watson).
Article continues below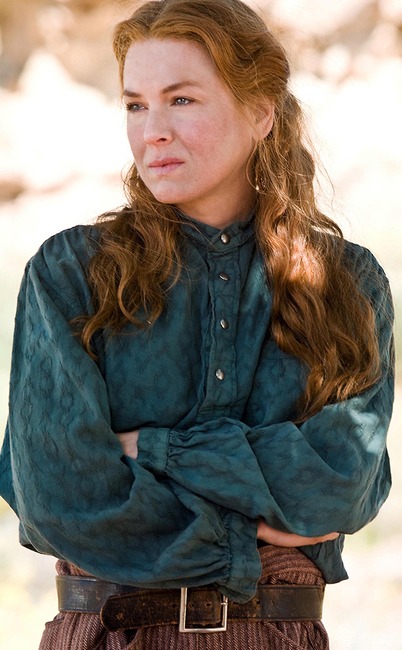 Warner Bros/Kobal/Shutterstock
Appaloosa, 2008
For this period Western crime drama co-starring Viggo Mortensen and Ed Harris, Zellweger took piano lessons so she could authentically play four songs.
"It's so funny, because the way it was shot, I could have been knitting behind those keys and you wouldn't have known the difference!" she recalled to Newsday. "But, yep, I was playing the piano, and lovely Chris in the Hamptons taught me how. She was so generous to teach me, because she had so many people that she's got no time."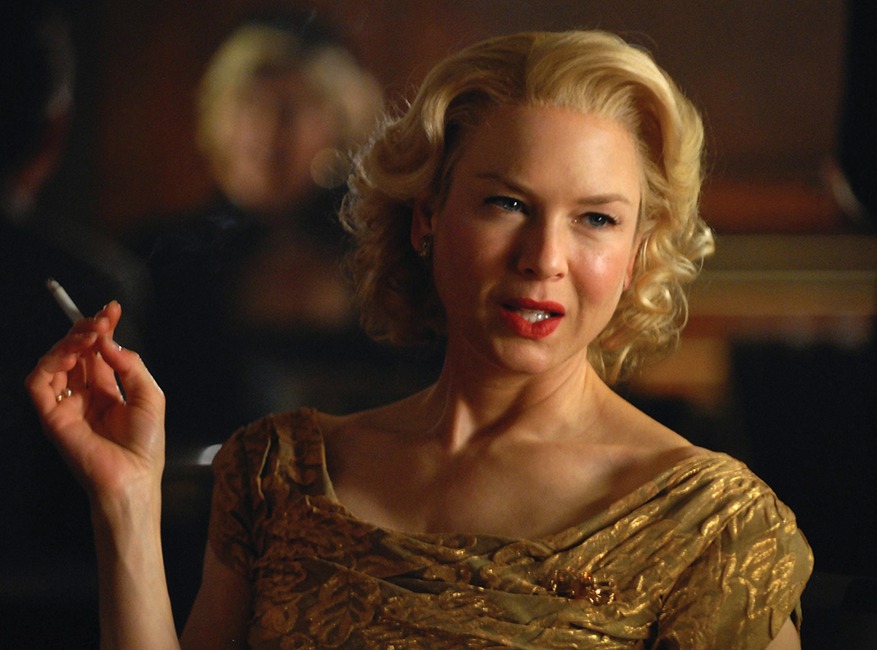 Herrick/Kobal/Shutterstock
My One and Only, 2009
A dissatisfied society wife with a Hollywood-glam look puts her two sons in the Cadillac and embarks on a road trip in search of a more fulfilling life in the 1950s—a story loosely inspired by a real road trip George Hamilton took at 15 with his mother and brother.
"The character is so much fun, and it felt right for last summer," Zellweger told Newsday. "I thought, 'I wanna go and be this lady this summer and discover what her experiences might be like."
Speaking at a press conference at the Berlin Film Festival, where the movie screened in competition, Zellweger said, beaming, "I loved it. The costumes, fantastic. The look, the idea about social mores at the time. I Guess the limited opportunities that women had in America at the time, it was fun to play around with that, to recognize how her behavior was definitely molded by the restrictions that society placed on her, and the expectations as well…It's so much fun to play around with how she was a little bit of a trailblazer. This woman, she's a little bit unconventional and doesn't necessarily do what she's supposed to do. That was fun, to figure out how easy it was to break the mold back then…to be naughty, so to speak."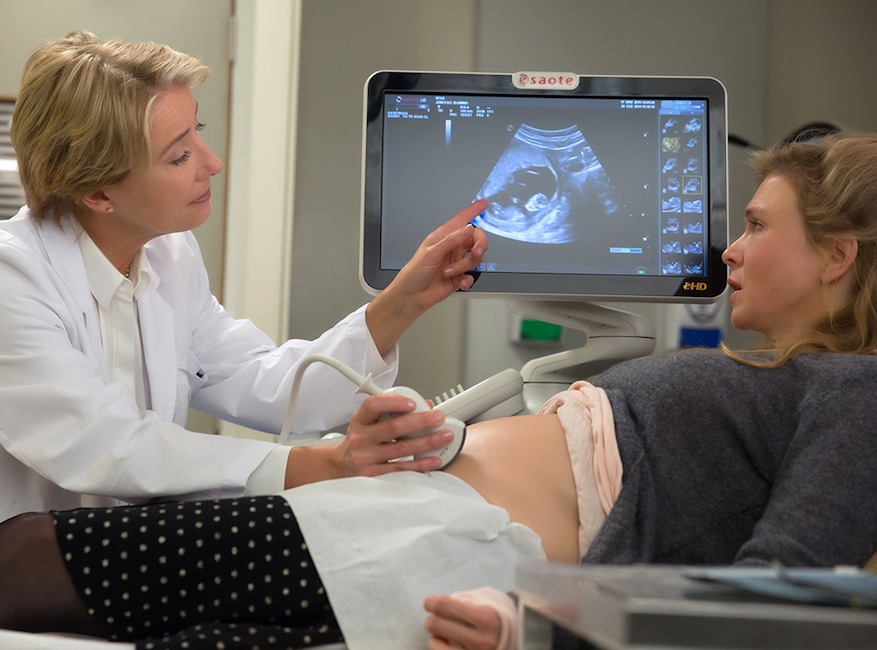 Universal Pictures/Entertainment Pictures/ZUMAPRESS.com
Bridget Jones's Baby, 2016
Zellweger had reprised her iconic role already in the 2004 sequel Bridget Jones: The Edge of Reason, but coming out of a lengthy sabbatical from acting for this years-in-the-making go-around, this time as a pregnant Bridget, had folks all aflutter.
And some things never change.
"I put on a few pounds," Zellwegger acknowledged to British Vogue when the conversation drifted into Bridget's-weight territory. "I also put on some breasts and a baby bump. Bridget is a perfectly normal weight and I've never understood why it matters so much. No male actor would get such scrutiny if he did the same thing for a role."
Article continues below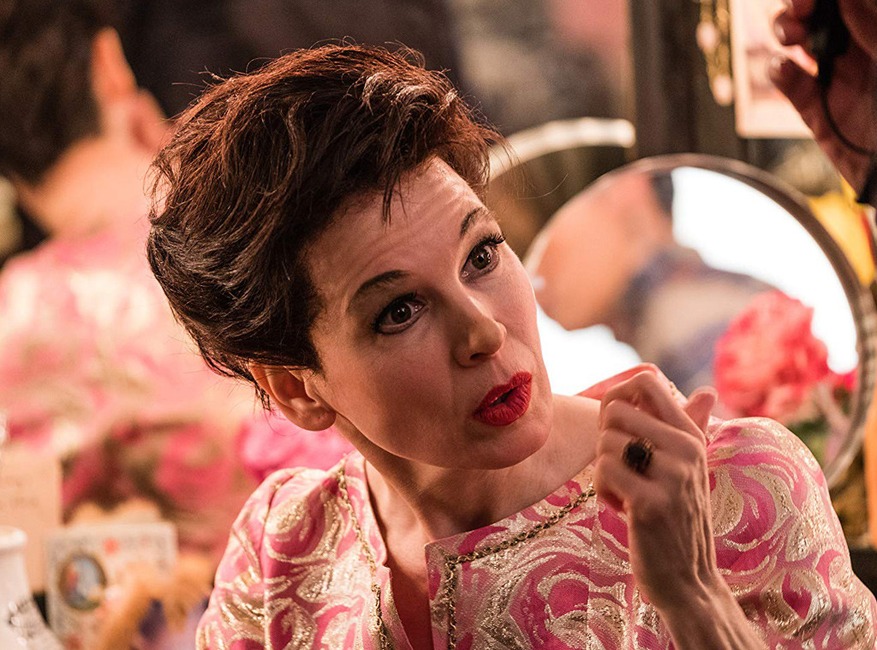 BBC Films
Judy, 2019
The Oscar-nominated hair and makeup team could only make Zellweger look so much like Judy Garland with wigs and prostheses, but the actress took care of the rest, watching hours of movies and concert and interview footage of the late entertainer and taking on her posture, gestures and mannerisms. And she did her own singing, much to her trepidation.
"There were exercises every day, trying to make those notes come out of my mouth for the first time ever, secretly, quietly sequestered in my car, away from a vocal coach, because I didn't want him to quit on me," she told The Talks.
"We had a year to prepare before we did pre-production, which was such a gift," Zellweger told Kyodo News when Judy was released in Japan in 2020. "So it just felt so quiet. Not a lot of people knew what we were up to. It was this very insular, shared experience.
"As a creative person, you can't dream of something that's more fulfilling or exciting than when you collaborate with a team of people and you're all striving toward the same goal, motivated by the same thing, which is this appreciation for and affection for this person who gave you this beautiful gift as a child. This gift of dreaming of this place where everything is possible, and it's indelible in your imagination that you can realize these dreams."
Judy resulted in Zellweger's second Oscar win in February, this time for Best Actress, plus a slew of other honors, including a Golden Globe, a SAG Award and her first Independent Spirit Award, all during an awards season in which she played chief advocate for Garland's humanity and legacy as an entertainer.
Meanwhile, Zellweger was the first to admit that she didn't get to the performance-of-a-lifetime mountaintop alone, that there was a team behind Judy that made the finished product what it was—and that's a theme that runs through all of her anecdotes over the years, whether it was a story about her dialect coach or the shout-out to her piano teacher, or simply a lengthy explanation about why it's "fun" to "play around" with a character and figure out her motivation. The team always includes the character herself.
"For me," Zellweger told The Talks in February, "I don't want to let my partners down, it's a collaborative medium, there's hundreds of us getting together to make this one piece of art, and it doesn't work unless everybody shows up and does their bit. And I don't want to let people down, working as hard as they are; it matters to everybody there. It's a job, it's work, but it matters, you want it to succeed. You want it to be good, for reasons that are very personal sometimes."
And when that person disappears in service of the character, then the job is done.
Source: Read Full Article