The holiday season is officially here, which means that it's time to enjoy festive home-cooked meals, and of course, truly drool-worthy sweets. The merriest time of year is the perfect occasion to hit up the kitchen, put on your baker's hat, and experiment with some fun new dessert recipes. Pinterest has rounded up the top holiday desserts for 2018, so you can get to baking ASAP.
From M&M Christmas cookie bars to chocolate raspberry rugelach, Pinterest has put together the most popular dessert recipe trends for you to try out for every holiday potluck and party you attend this year. You can make the recipes by the book, or freestyle a little bit to put your own personal twist on your desserts. Either way, you're bound to end up with something seriously delicious and Insta-worthy.
Whether you're an experienced baker or someone who loves watching The Great British Baking Show from the comfort of your couch, these desserts will certainly help you sleigh the holiday season. You'll be the talk of the party — and every hostess' saving grace — by showing up with any of these yummy desserts. So, put on your favorite Christmas playlist and get to baking!
1

M&M Christmas Cookie Bars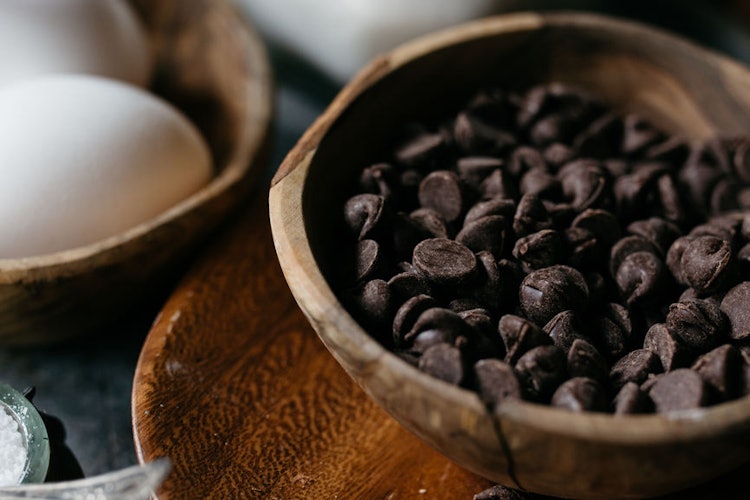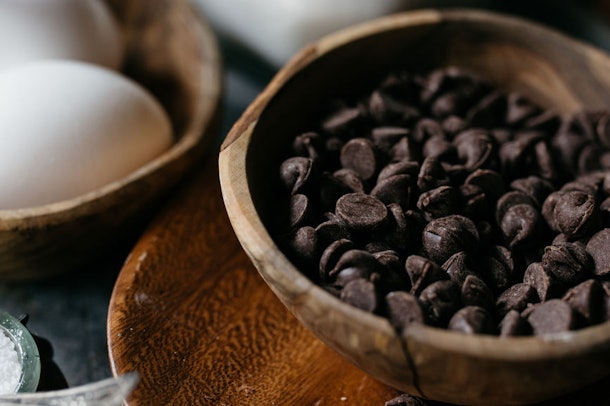 Chocolate chip cookies are a staple year-round, but you can make your desserts a little more festive with the simple addition of red and green M&Ms. These M&M Christmas cookie bars are sure to be a crowd fave at any holiday gathering you head to this season, especially because you bake them in a sheet. Instead of baking individual cookies, you bake one giant cookie sheet so people can take as little — or as much — as they want.
2

Chocolate Raspberry Rugelach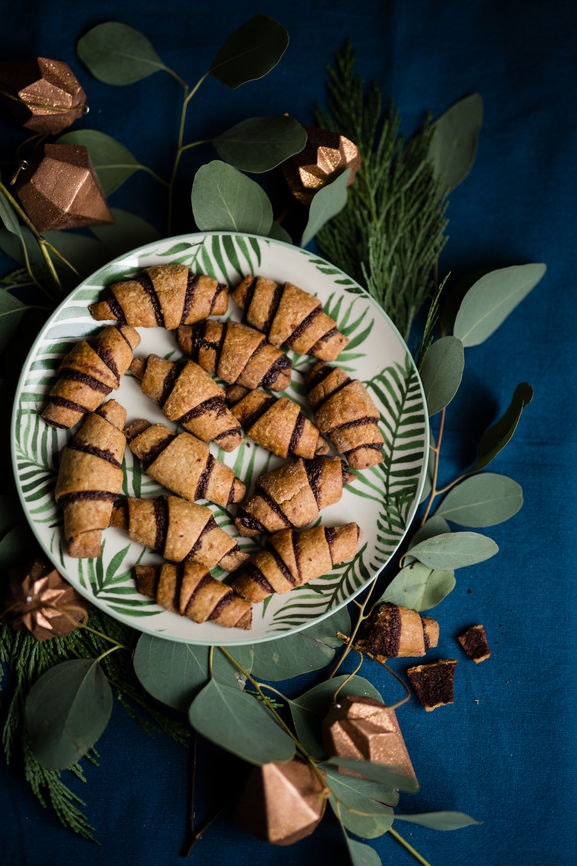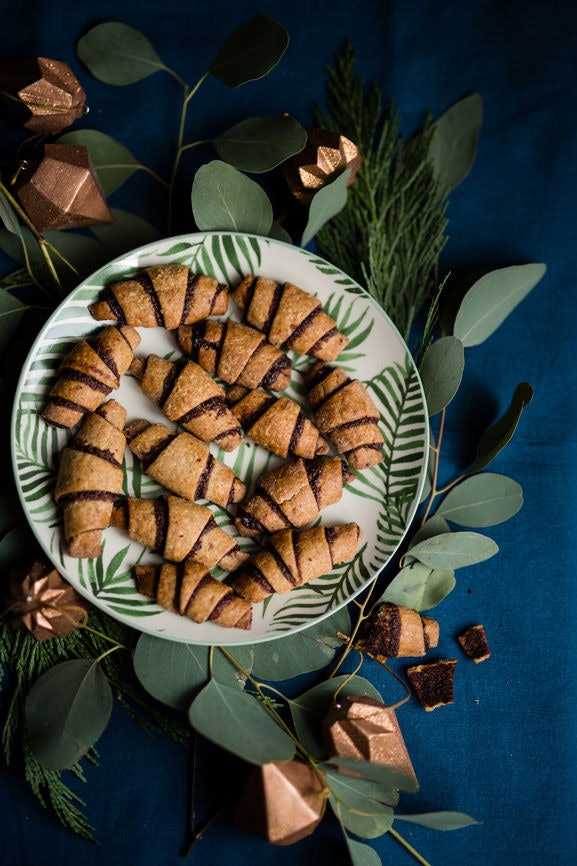 This tasty dessert is structured similarly to a stuffed croissant, but eats more like a cookie. You can take your pick of fillings, which can be anything from walnuts to fruit jams. This chocolate raspberry rugelach recipe is currently trending on Pinterest, so you can try it out for yourself.
3

Fruit Bake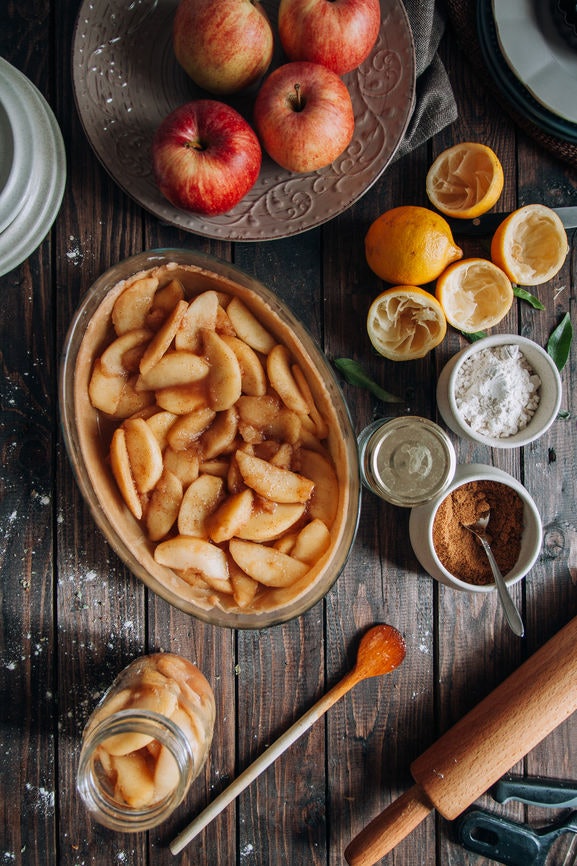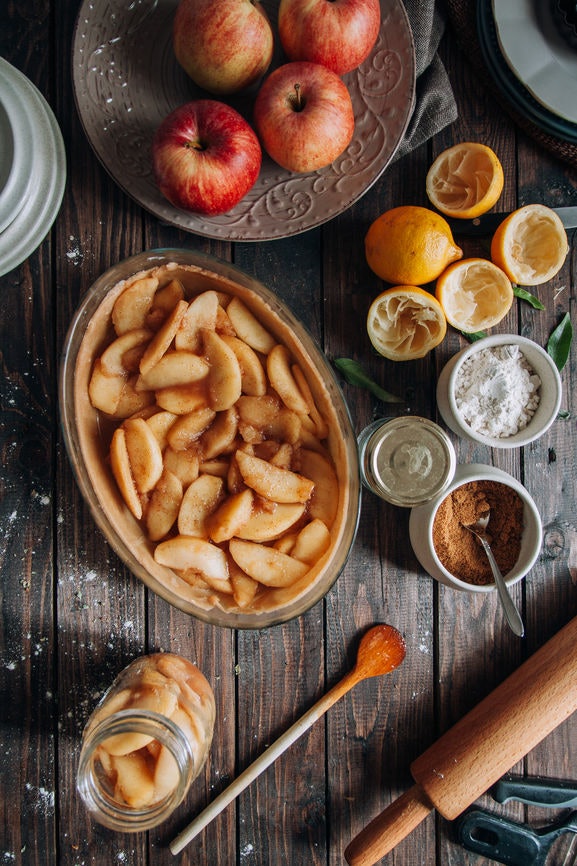 People are searching for fruit bake recipes on Pinterest, and if you're a major fan of apple crisp, you know what the hype is all about. Even the pickiest of eaters won't be able to resist this delicious dessert filled with apples, pears, and cranberries, and topped off with crunchy oats. Yum!
4

Dreidel Pops

Dreidel pops aren't made out of clay, but rather, marshmallows, pretzel sticks, white chocolate chips, chocolate kisses, blue food coloring, and frosting. This recipe is super easy and fun to master. You can even round up your younger cousins, nieces, and nephews to help you decorate them.
5

Ding Dong Cake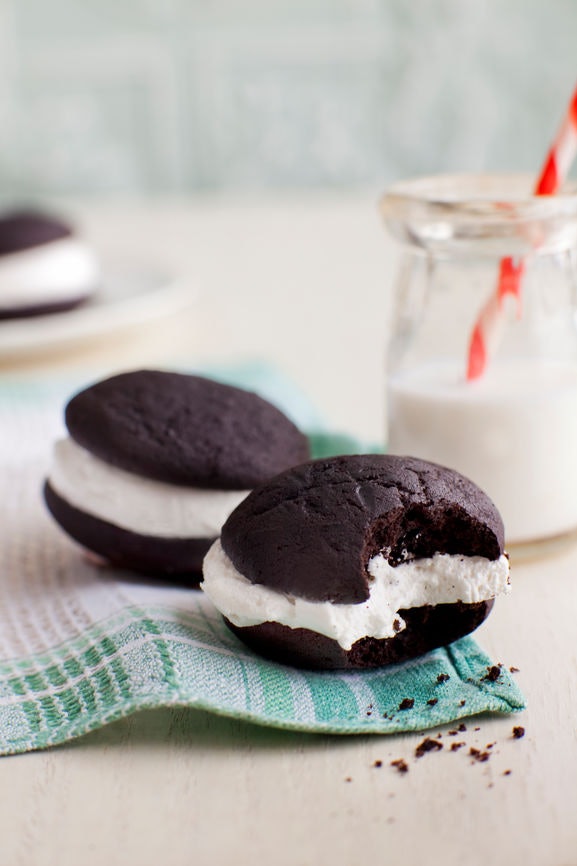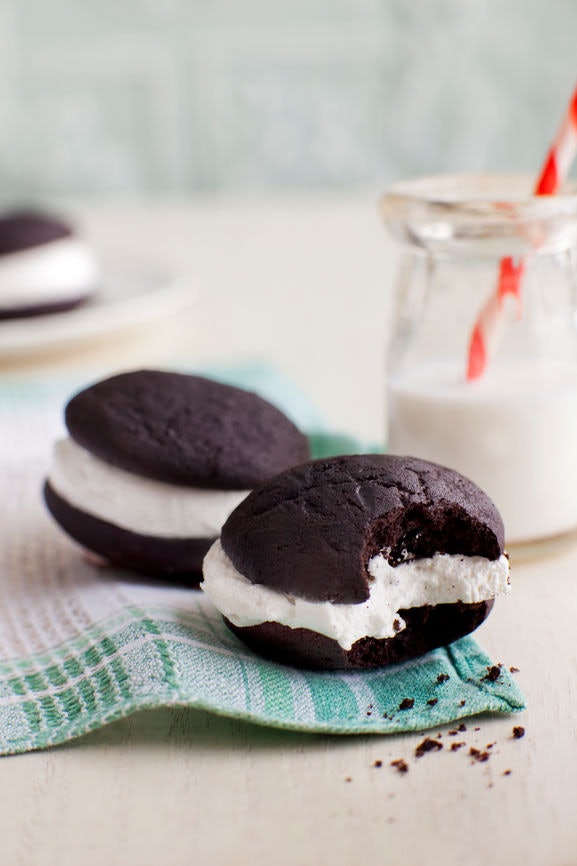 If you've had a whoopie pie before, you're going to love this "ding dong cake." This is the ultimate sweet treat to serve as the grand finale to your holiday meal.
Enjoy two layers of moist chocolate cake filled with your pick of a marshmallow or vanilla/buttercream filling. (My vote goes to the marshmallow, in case you're having trouble deciding, since they're both so delicious.)
6

Gluten-Free Chocolate Babka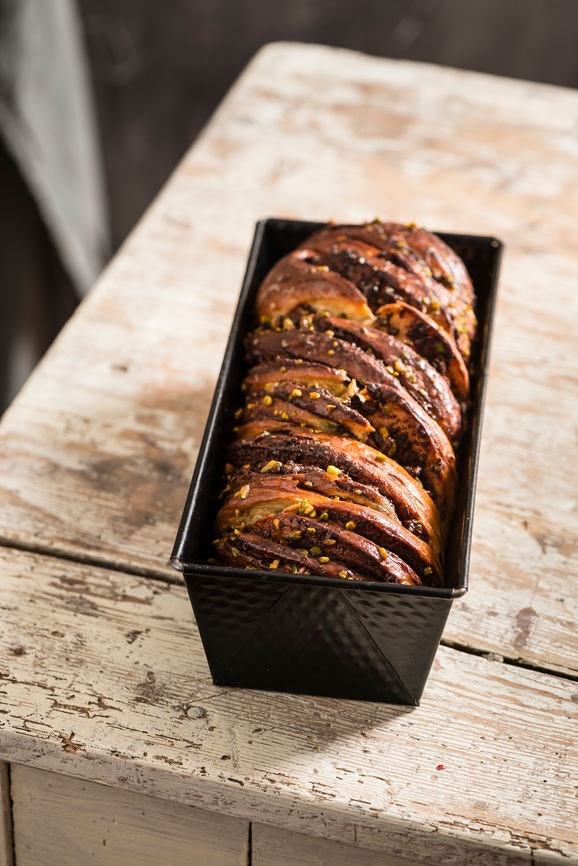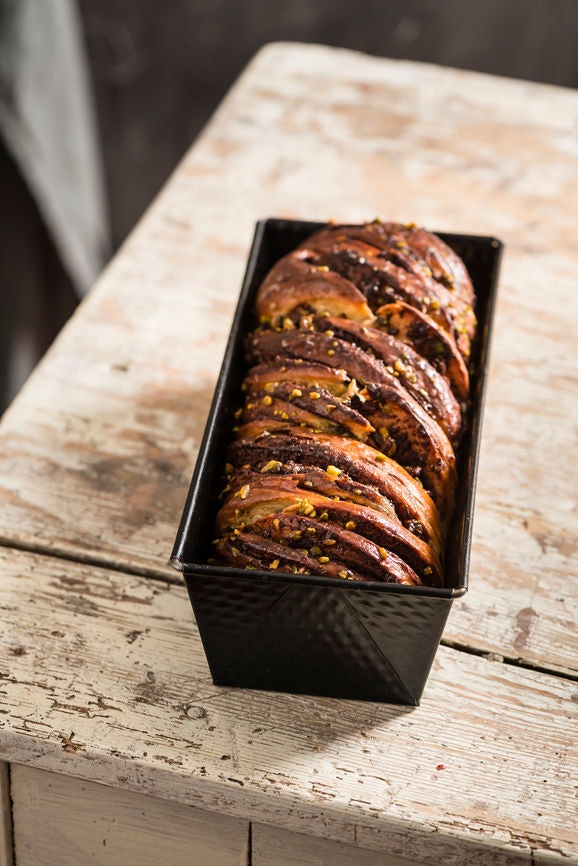 If you prepare this gluten-free chocolate babka for your holiday bash, you're sure to have a hit on your hands. Not only is it super yummy with swirls of decadent chocolate, but it's a beautiful loaf that will make a statement on your holiday spread flat lay.
Source: Read Full Article