Jenny from the Block singer Jennifer Lopez is madly in love and now engaged with Alex Rodriguez! The cute couple met at a baseball game of all places back in 2005 while they were still in their respective relationships. Twelve years later A-Rod asked JLo to accompany him to dinner and the rest is history!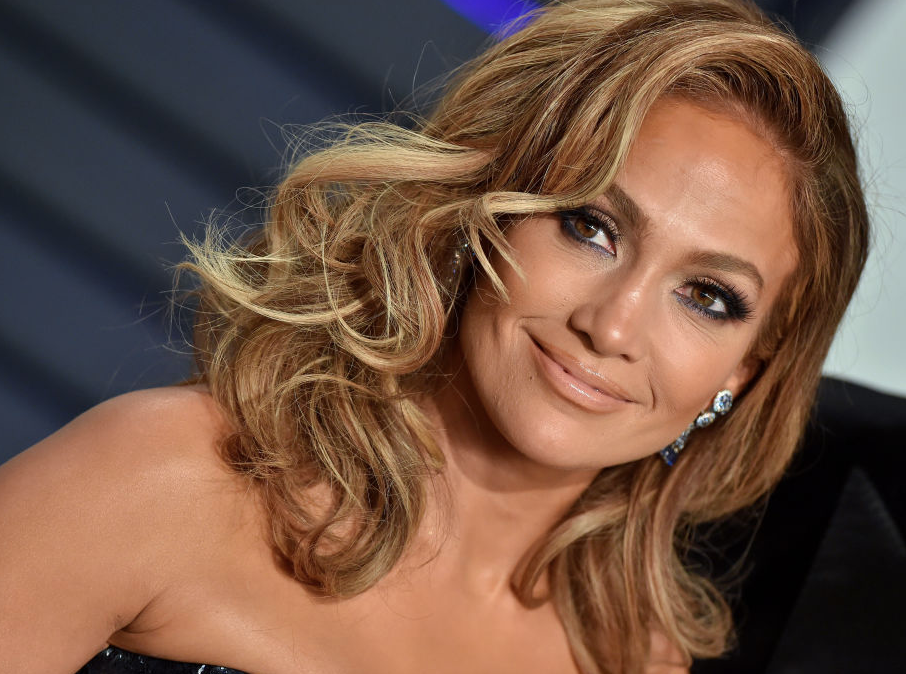 The pair hit it off and eventually entered into a beautiful relationship. They just recently celebrated their two-year anniversary and shared some sweet sentiments about each other with the world. Rodriguez reportedly proposed while they were in the Bahamas this weekend, and we couldn't be happier for the two lovebirds!
While things are going perfectly between the couple, JLo has had her fair share of heartbreak in the past.
Casper Smart: Dated November 2011 to August 2016
View this post on Instagram
Me staring at your pictures like….. #motivationmonday #versace #abs
A post shared by Beau Smart (@beaucaspersmart) on
Before the fateful reunion with Rodriguez, the sassy singer was shacked up with her former back-up dancer, Beau Casper Smart. The two kicked things off in 2011 and had an on-again, off-again relationship until 2016. If you want to see the two together just check out the music video to her song Dance Again. Lopez even took her beau with her to one of her American Idol performances!
So what caused their "casual" relationship to fall apart? Sources say that Smart's infidelity is to blame for their eventual split. Apparently, it wasn't the first time Casper had cheated either. The first time he was caught he promised not to do it again but couldn't keep his word. Once JLo caught wind of him cheating again she kicked him to the curb for good. Casper has admitted their 18-year age gap and his own immaturity is to blame for things not working out between them.
Marc Anthony: Married June 2004 to July 2011
In June 2004, JLo took things to the next level with her longtime friend, Marc Anthony. Things were going well and they welcomed twins, Max and Emma, into the world four years later. The Angel Eyes actress admitted things weren't all sunshine and rainbows though. She quickly realized that marrying singer Anthony was far from the right move, despite him helping boost her confidence.
In an interview in the spring of 2016, she said when their marriage ended it was challenging to forgive. She found it easier to dwell in negative emotions instead. She added, "Marc is the father of my children, and that's never going away. So I have to work to make things right. And that is, by far, the hardest work I do."
It's clear JLo and Anthony didn't end on the best of terms and she harbored quite a bit of resentment because of it. Thankfully she was able to put things aside so they can raise their beautiful children and even maintain a professional relationship.
Ben Affleck: Engaged November 2002 to January 2004
Do you remember Bennifer? When Batman superstar Ben Affleck got with Lopez back in 2002, the media went wild. The two met while filming Gigli and neither could deny they were attracted to each other. Lopez was so smitten she cast Affleck in her Jenny from the Block music video and co-starred with him again in Jersey Girl which was sadly released the year they parted ways.
At the time the tabloids were exploding, that mixed with the public loving their high-profile relationship was a recipe for disaster. While they wanted to enjoy an under-the-radar bonding, it was basically impossible. Despite fighting the paparazzi, the two got engaged in November 2002. Sadly, they had to put off their wedding due to the media meddling too much. According to Lopez, the attention overwhelmed Affleck, so he called it quits, breaking her heart. The sultry songstress was very understanding though and the two are still on great terms.
Cris Judd: Married September 2001 to June 2002
Smart wasn't the only back-up dancer that Lopez fancied. She married dancer and choreographer Cris Judd back in the fall of 2001. They fell in love while filming the music video for Love Don't Cost a Thing, an ironic twist. According to Judd, the media attention is to blame for him and his lady loves breakup -seems to be a trend in Lopez's relationships.
Other say that it was meeting Affleck on the set of Gigli that changed the flow of things. After all, she divorced Judd and pretty much immediately got into a relationship with Affleck. Sadly, that relationship didn't last either.
Sean "Diddy" Combs: Dated 1999 to 2001
Just this year Diddy caught the media's attention when he left a comment on one of her hottest Instagram pics. The picture features the 49-year-old looking fit as can be thanks to her diet. That took fans back to the 90s when the music executive and JLo were rubbing shoulders all the time. They met while producing her first album, On the 6, and hit it off. Paparazzi snapped tons of pictures and the musical couple even appeared on the red carpet together!
Things took a negative turn in December 1999. There was a shooting outside of a Time Square club and the couple was arrested and charged with criminal possession of a weapon and stolen property. Eventually, the triple threat was exonerated but Combs was indicted by a grand jury. The experience, along with suspected infidelity, was just too much for Jenny and the pair eventually called it quits.
Ojani Noa: Married February 1997 to January 1998
Things certainly have not been easy in Lopez's dating life. Her first marriage to waiter Ojani Noa only lasted a year, but she was dealing with legal troubles that have persisted until around 2013. Driven by the ability to profit on his ex-wife, Noa wanted to publish a book about their marriage in 2006. She sued him, saying it violated the confidentiality agreement they entered in upon their divorce.
The following year Noa had to receive an injunction to keep him from painting JLo in a negative light whenever he found the chance. There's even a pending lawsuit regarding a compromising video that was taken during their honeymoon.
Source: Read Full Article