There was once a time where the Grammys were revered as the pinnacle of modern music. But the annual awards show has been without its hiccups over the years. (Jethro Tull winning the award for "Best Hard Rock/Metal Performance Vocal or Instrumental" over Metallica is still the worst.)
Now, Maroon 5 frontman and The Voice judge Adam Levin is speaking out against the Grammys. And he has not minced words when cutting the awards show down to size. Here's what he had to say.
Adam Levine attends the grand opening of M. Fredric at Westfield Valencia Town Center on October 18, 2011 | Charley Gallay/Getty Images For Westfield
Here's what he had to say
In a Variety interview from November 2018, Levine said he feels the current music scene has killed the band dynamic, and that he's proud Maroon 5 can survive in at a time when solo pop stars and electronic music reigns supreme. He also went so far as to put the blame on the Grammys themselves.
"We wear that badge with pride because apparently being in a band is against the law at this point," he told the publication. "Bands that are currently in the pop landscape — or have survived the pop landscape — who are they? Imagine Dragons, One Republic, Coldplay and Maroon 5. There's your category for best group. The Grammys had to change the f—ing category because there weren't any bands. Now any (featured artist) can make it. Goddamnit, we cornered the market — then you f—ed us, Grammys!"
Yikes!
Adam Levine and bassist Mickey Madden of Maroon 5 perform onstage at The Grammy Nominations Concert Live | Kevin Winter/Getty Images
But that's not all…
The 39-year-old singer-songwriter went on to tell Variety the culture for bands, in general, has died out. "Rock music is nowhere, really," he said. I don't know where it is. If it's around, no one's invited me to the party."
He continued to say hip-hop is the genre that is experiencing the most evolution. "Hip-hop is weird and avant-garde and flawed and real, and that's why people love it," he said. "Something unique to (Maroon 5) is that we have always looked to hip-hop, R&B, all rhythmic forms of music, from back when we were writing our first album to now."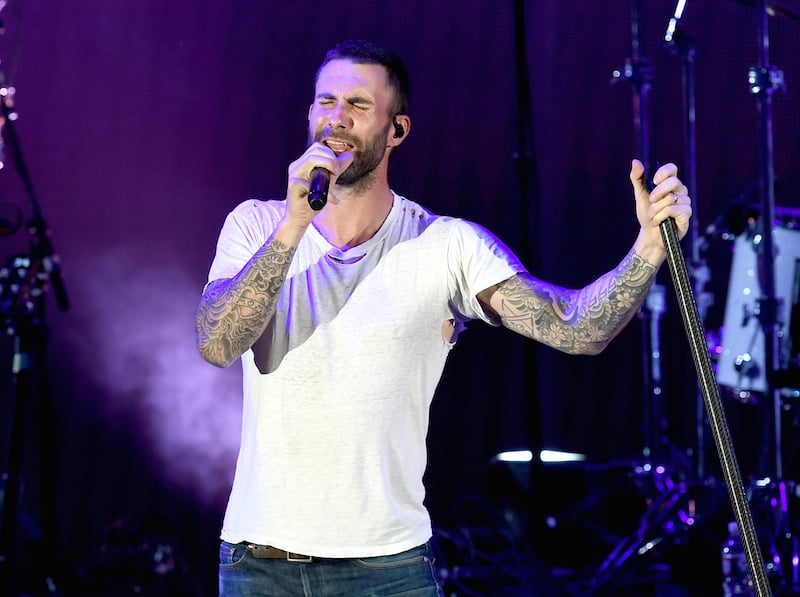 Adam Levine in CBS RADIOs third annual We Can Survive | Kevin Winter/Getty Images for CBS Radio Inc.
Why Adam Levine's comments shouldn't surprise you
Even if you aren't a die-hard Maroon 5 fan or devout The Voice viewer, you're probably still aware that Adam Levin is a rather outspoken individual. In addition to slinging mud at the Grammys, he also bashed the MTV Music Awards when he thought Childish Gambino's "This Is America" video hadn't been nominated. (Although, to his credit, he later apologized when he realized it was.)
Levine has also recently come under fire for appearing to play favorites in a recent installment of The Voice, which has been a part of for 15 seasons.
Check out The Cheat Sheet on Facebook!
Source: Read Full Article