Tacos are the perfect food … aside from one thing. If you're going to eat a taco, you have to commit not just to the likelihood that some of it is going to end up in your lap. Typical taco shells don't have a flat bottom, so putting them down to take a break from munching is not really an option. That is, until a unicorn comes to help. This Unicorn Taco Holder is the most inventive way to enhance your taco eating experience, and it is on sale.
At first glance, the Barbuzzo Unicorn Taco Holder looks more like a Barbie toy than a kitchen accessory. The petal pink plastic unicorn sports a fluorescent mane and tail, and stands at attention, ready to gallop away. But the only thing moving on this unicorn is the taco migrating into your mouth. When you need a break from carrying your taco, simply remove the mane and tail from the holder, and place your taco in the slot. When your return, not only will your taco be perfectly intact, but it'll be a little more magical, having spent some time hanging out atop a unicorn.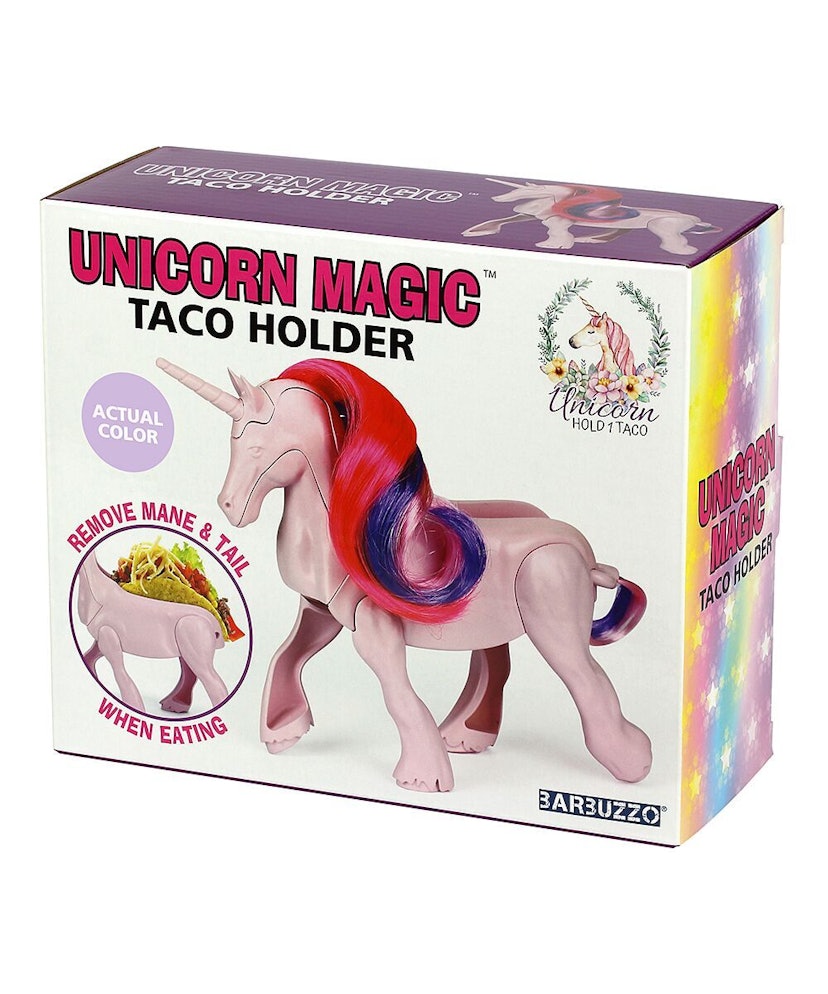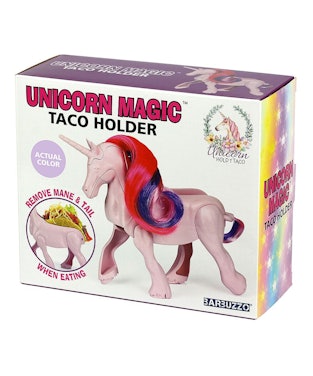 Barbuzzo Unicorn Magic Taco Holder
$0
Zulily
The Unicorn Taco Holder is made from plastic and rubber, and is dishwasher safe. You can snag one from zulily, an online retailer that carries miscellaneous, uncommon goods for pretty much every part of your life, and sells them at a discounted price. The only catch is that in order to take advantage of it, you need to register with your email to get access to the site's deals. But for a $12 unicorn-shaped taco holder, aren't the few extra seconds worth it?
If you want something to complement the Unicorn Taco Holder for your next Taco Tuesday, Barbuzzo and zulily you covered there, too. Look no further than the NACHOsaurus Snack & Dip Bowl Set for the perfect way to present the most essential of fiesta eats. Plus, since it is shaped like a dinosaur, it fits perfectly with the theme of animals that no longer walk the earth. The NACHOsaurus Snack & Dip Bowl Set is on sale for $12.99 on zulily. The actual snack bowl is shaped like a dinosaur, and the complementary dip bowl looks like a rock. It is dishwasher safe and made of plastic.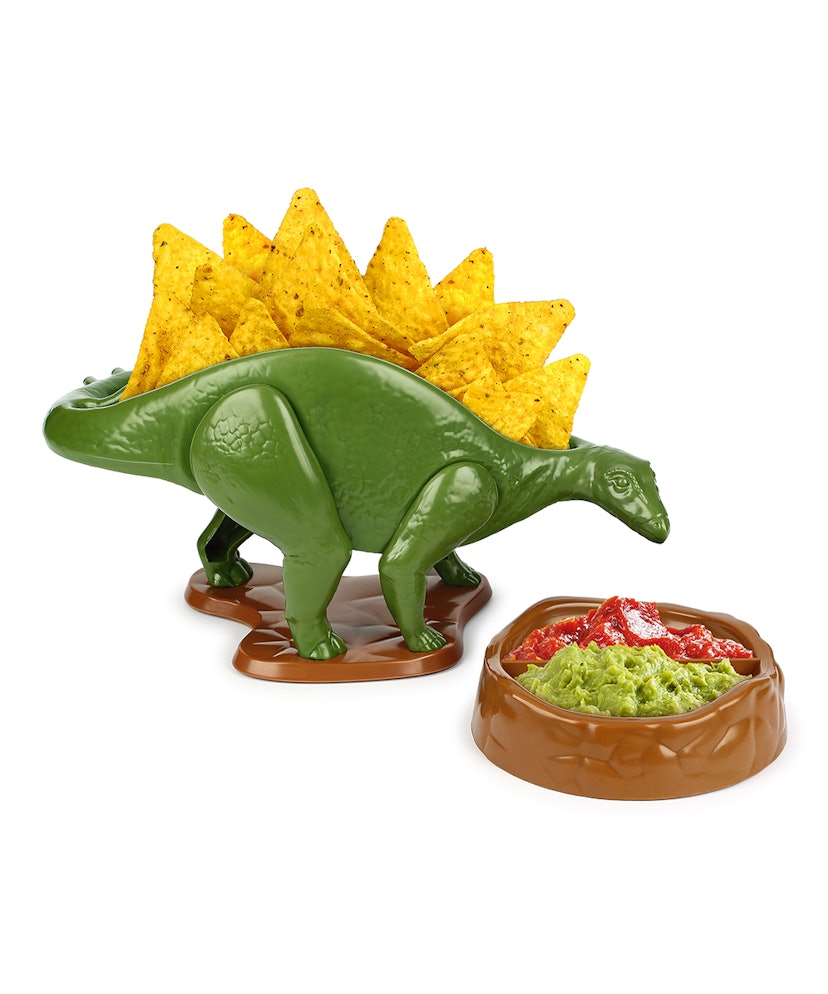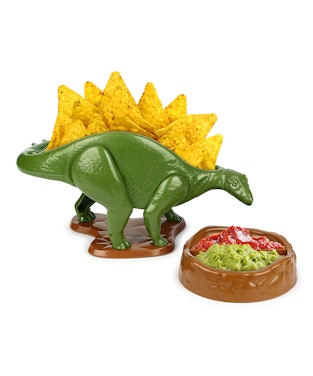 NACHOsaurus Snack & Dip Bowl Set
$12.99
Zulily
Right now is when all the planning for New Year's is beginning. Consider a prehistoric Tex-Mex feast for your shindig; nobody else's theme will be so inventive.
But be on the lookout for other creature-themed appliances in the near future; per Etsy's trend report, sloths are on deck to replace unicorns as the hip, trending "it" creature of 2019. Whether or not this means there is going to be a sloth taco holder in our future remains to be seen, but one can hold out hope. In the meantime, you can check out Bustle's roundup of sloth things you can already buy; and, of course, you can stock up on a dozen unicorn taco holders, because considering the amount of tacos most of us can eat it a sitting, one is not nearly enough.
Source: Read Full Article