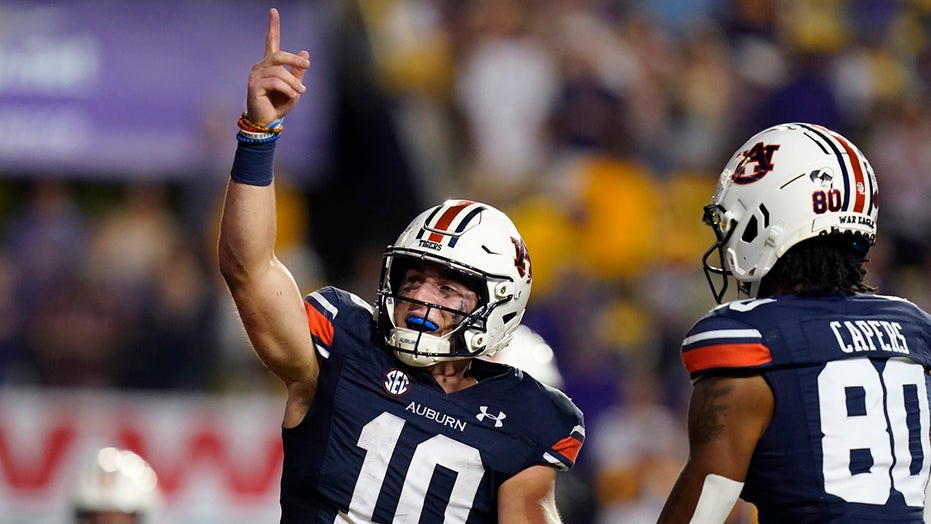 Fox News Flash top headlines for November 22
Fox News Flash top headlines are here. Check out what's clicking on Foxnews.com.
Auburn quarterback Bo Nix will not get to play in the Iron Bowl Saturday against No. 2 Alabama as he is sidelined for the season with an ankle injury.
But he was able to fire a few strikes at the Crimson Tide during an appearance on The Next Round podcast in Birmingham. Kickoff is at 2:30 p.m. Saturday on CBS, and Alabama is a 19-point favorite by FanDuel.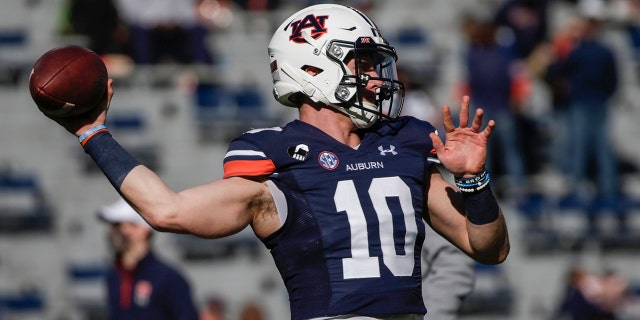 Auburn quarterback Bo Nix (10) warms up before the start of an NCAA college football game against Texas A&M on Saturday, Dec. 5, 2020, in Auburn, Ala.
(AP Photo/Butch Dill)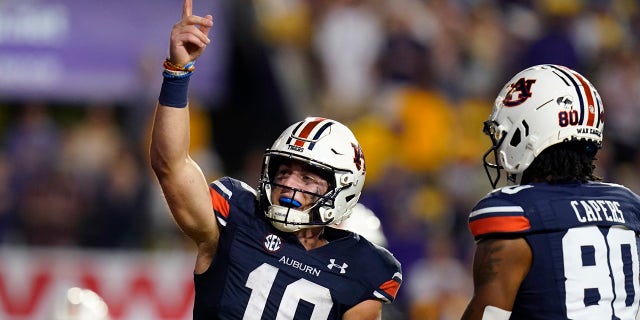 Auburn quarterback Bo Nix (10) celebrates after scoring a touchdown in the second half of an NCAA college football game against Auburn in Baton Rouge, La., Saturday, Oct. 2, 2021. Auburn won 24-19.
(AP Photo/Gerald Herbert)
But that last part wasn't about Alabama bias. He was referencing a controversial call in Arkansas' 30-28 loss at Auburn last season.
Later in the podcast with Nix, host Jim Dunaway asked Nix to elaborate on his comment about officiating.
"You're not insinuating Alabama gets calls by the SEC officials or anything, right?" Dunaway asked with a laugh.
"I mean, legitimately, I think you can watch the game, and anybody unbiased will think that someting is different," said Nix, who may be biased himself. He has been Auburn's starting quarterback for three seasons. His dad Patrick was Auburn's starting quarterback in 1994 and '95, and his mother Krista went to Auburn.
"But it is what it is," Nix said. "It's kind of how it's always been. But that's part of the game. And they have good players. You can't take that away from them."
Nix tried to soften his comments as he described how talented Alabama's and Arkansas' receivers are.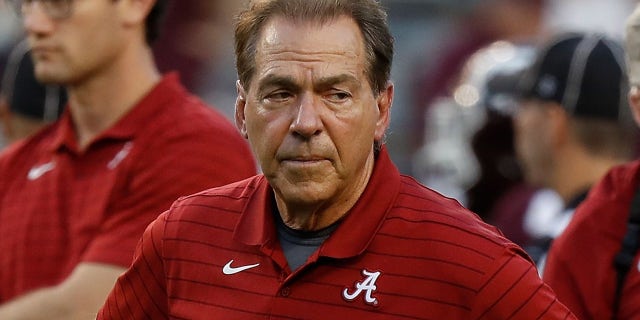 Head coach Nick Saban of the Alabama Crimson Tide during warm ups before playing the Texas A&M Aggies  at Kyle Field on October 09, 2021 in College Station, Texas.
(Photo by Bob Levey/Getty Images)
"I think that can make officiating kind of hard," he said. "Just with the speed of the game."
Alabama has won six national championships beginning in the 2009 season under coach Nick Saban, who arrived in 2007. It should be noted that while Alabama had four losing seasons and a .500 season from 1997 through 2006, there were not a lot of allegations of officiating being pro Alabama.
Source: Read Full Article