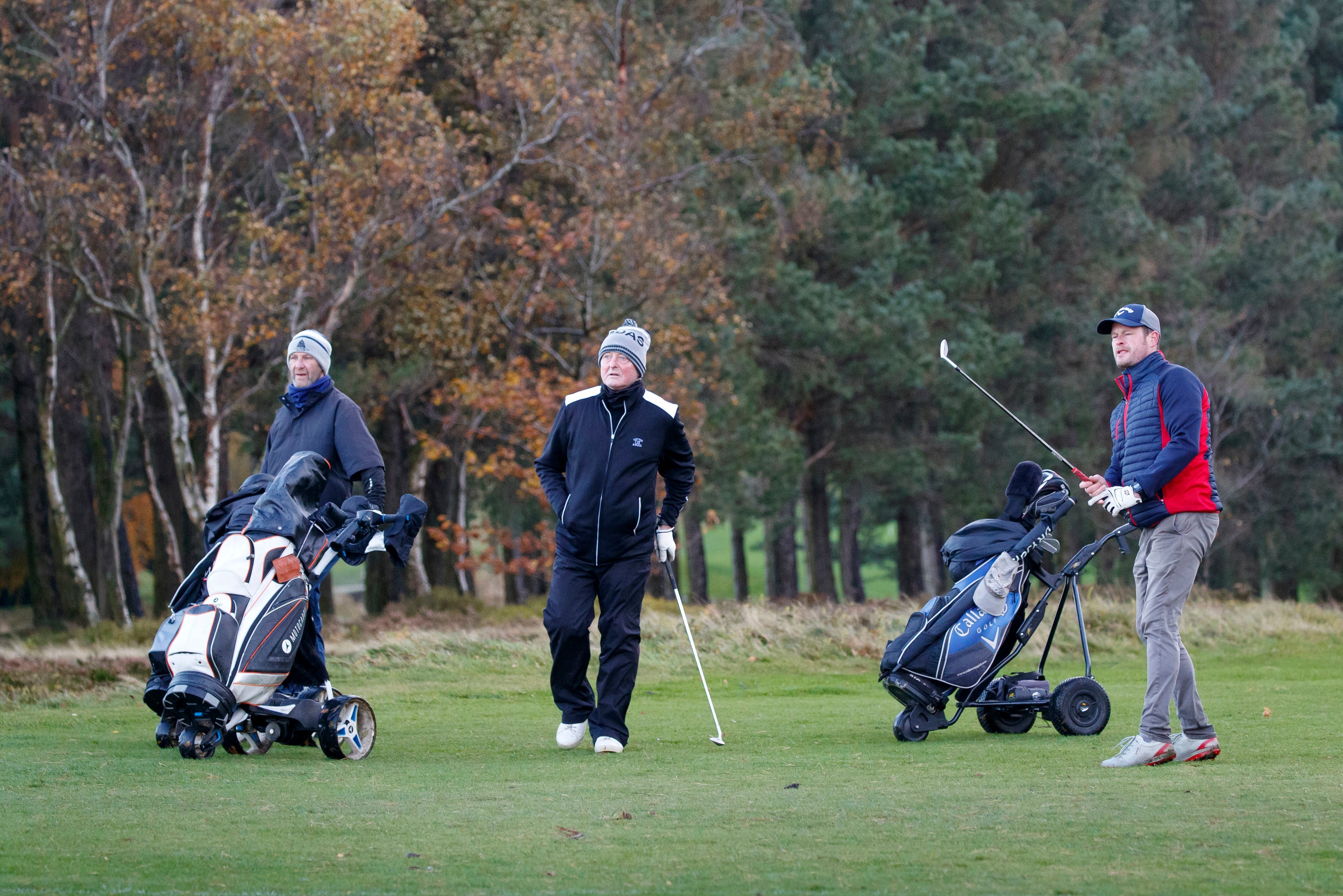 The letter, which was sent by the MP Craig Tracey who chairs the APPG for Golf, included the signature of England Golf chief executive Jeremy Tomlinson, as well as the Executive director of The R&A David Rickman, PGA chief executive Robert Maxfield, UK Golf Federation boss Doug Poole and the head of the Golf Club Managers Association Tom Brooke among others
It is hoped that the letter, combined with more than 250,000 signatures on a petition calling for golf to be exempt from lockdown, will spark last-minute talks to reverse the decision to ban the sport during lockdown.
Johnson was asked on Monday in the House of Commons by Conservative MP for Bracknell, James Sunderland, whether he would consider exempting golf from a lockdown ban due to its socially-distanced nature.
"I must apologise to my honourable friend for not being able to offer the house a huge list of exemptions to the rules we've set out,' Johnson said. "Because once you unpick at one thing alas the effectiveness of the whole package is compromised. That's why I want everyone to work together for the next four weeks to get the R rate under control so that we can open things up again in time for December."
Pushed further on the growing calls for sporting exemption, Johnson added: "We will look at all the suggestions made and at any exceptions we can sensibly make, but it is difficult to take out one part of the Jenga block without disturbing the whole package."
However, Gove went against that response just a matter of hours later, issuing a different response to being asked about whether golf and tennis could go ahead.
"You'll probably be able to play singles tennis," he told constituents on Facebook, adding: "If people are properly socially distanced, they can take exercise with one other person.
"We are looking at allowing people to play on golf courses with one other appropriately distanced. The same would apply to tennis, if you are playing tennis out of doors."
But Gove issued a correction after the Department for Digital, Culture, Media and Sport made it clear there was no suggestion of an exemption for the two sports.
"My apologies, I got this wrong. Outdoor leisure facilities including tennis courts and golf courses will be closed from Thursday," he tweeted.
The backtrack comes just two days after No 10 slapped down Gove for suggesting the entire four-week lockdown could be extended, angering Tory MPs.
He put the 2 December expiry plan in doubt by calling it a "review" date – not an end date – saying: "We'll always be driven by the data."
But Downing Street quickly made clear the measures would last for 27 days, after which a return to the three-tier regional approach was planned.
Source: Read Full Article