00:53
Oliver Browning | 1677064991
Jurgen Klopp has admitted Liverpool's 5-2 loss to Real Madrid could be "damaging" to his team's mentality.
The Reds went 2-0 up at Anfield in the first leg of their Champions League last-16 tie, but ultimately crumbled in the second half against the competition's defending champions.
"If we allow this one game to be influential we are really silly," Klopp said at full-time."
He added: "5-2 could be damaging, but I hope I can make sure that isn't happening."
Click here to sign up for our newsletters.
Up next
01:06
Referees to trial wearing bodycams to improve footballers' behaviour
01:03
Ten Hag explains why he's 'unhappy' with United stars after 3-0 win
00:49
British sailor falls head-first overboard during Australia SailGP race
00:30
Pep Guardiola says Manchester City 'played well' despite draw
Editor's Picks
01:09
Florida alligator captured after killing elderly woman walking dog
07:16
'Energy genocide' in Ukraine | On The Ground
01:39
Ofcom asks ITV and Sky to 'explain actions' in Nicola Bulley reporting
01:13
Key moments from Putin's state of the nation address
02:53
Everything we know about Nicola Bulley's disappearance so far
08:31
You season 4 & Shrinking | Binge or Bin
02:19
Who were the biggest winners at this year's Bafta Film Awards?
00:31
Biden and Zelensky walk through Ukraine as air raid sirens sound
On The Ground
07:16
'Energy genocide' in Ukraine | On The Ground
06:02
The imposter in Congress | On The Ground
05:22
A day in the life of a frontline medic in Donbas | On The Ground
07:29
Ending the war on drug users in New York
17:28
The Missing: The Ukrainians abducted in Putin's war
10:40
Ukraine's grain crisis threatening the world's food supply
11:23
Surviving Mariupol: The deadliest city in Ukraine | On The Ground
08:25
Supreme Court's decision on abortion rights reveals America's division
You Ask The Questions
03:55
Who's going to win Super Bowl 57? | You Ask the Questions
04:02
What can be done to solve the refugee crisis? | You Ask The Questions
05:45
What are the biggest climate challenges facing us in 2023?
03:37
Why did Just Stop Oil throw soup on a Van Gogh?
03:39
What have we learnt from the nurses strikes? | You Ask The Questions
05:43
A World Cup like no other, but should it have happened?
05:33
Messi's day of destiny against France | You Ask The Questions
07:57
The World Cup 2022 quarter-finals bring shock and mayhem
Behind The Headlines
12:18
My personal struggle amid the global fight for abortion rights
11:50
Non-doms, ghost-doms and tax loopholes of the elite
09:03
The fight for LGBT+ rights in Poland
13:07
The war in Ukraine | Behind The Headlines
11:44
Will Partygate be the end of Boris Johnson? | Behind The Headlines
13:44
The fall of Kabul | Behind The Headlines
11:39
What's behind the Channel crossing 'crisis'?
04:55
The fight at the heart of America's opioid crisis
Decomplicated
07:30
What is renewable energy? | Decomplicated
04:01
What is the World Cup? | Decomplicated
03:51
What is Black History Month? | Decomplicated
05:07
What is extreme weather? | Decomplicated
05:26
What is inflation? | Decomplicated
05:27
What are electric vehicles? | Decomplicated
06:49
What are monarchies? | Decomplicated
04:56
What are cryptocurrencies? | Decomplicated
Binge or Bin
08:31
You season 4 & Shrinking | Binge or Bin
08:30
The Book Special | Binge or Bin
11:17
The Last of Us & Happy Valley | Binge or Bin
02:51
The Last of Us 'has potential to be as good as Chernobyl'
03:01
Happy Valley 'one of the UK's best police shows'
03:25
Netflix's Harry & Meghan teases major bombshells but doesn't deliver'
03:16
Season 3 of His Dark Materials visually 'better than ever before'
12:00
Harry and Meghan & His Dark Materials | Binge or Bin
Music Box
06:55
Music Box Session #66: Quarry
09:24
Watch R&B singer Santino Le Saint stripped-down Music Box session
09:18
Music Box Session #64: Jake Whiskin
10:43
Music Box Session #63: Meet Me At The Altar
09:29
Music Box Session #62: Eliza Shaddad
10:30
Music Box Session #61: Holly Humberstone
10:32
Music Box Session #60: Mysie
09:42
Music Box Session #59: Benjamin Francis Leftwich
Millennial Love
14:26
These are Millennial Love's best moments from 2022
32:48
Author Louise O'Neill on redefining boundaries in a post-Me Too world
01:24
Amber Heard was vilified for not being the 'perfect victim'
26:50
Jodi Picoult and Jennifer Finney Boylan on a toxic political debate
01:20
Jodi Picoult: Anti-trans feminists are 'biggest threat' to trans lives
01:26
Trans activist Jennifer Finney Boylan on how love saved her life
44:19
Vex Ashley on feminist porn, sex work and the female gaze
01:09
Adult filmmaker says porn can be as creative as literature and film
News
00:54
Sunak questioned over energy bill increase by SNP Westminster leader
02:01
Shamima Begum: Lawyers say fight 'not over' after citizenship loss
00:26
Martin Lewis reveals how to get £5 off at Asda and Lidl
00:45
Shamima Begum loses citizenship appeal and won't be allowed back to UK
01:06
Cleanup gets underway at site of Ohio train derailment
00:31
Martin Lewis warns women may have been underpaid thousands in pensions
00:48
Ex-Tory MP Imran Ahmad Khan leaves prison halfway through sentence
00:39
Martin Lewis warns Brits to not fall for 'mistake' with work pensions
Climate
01:12
POV video shows how world's fastest fish hunt for first time
00:55
Severe winds damage sails and boats at Australia Sail Grand Prix
01:00
Torrential floods wreck roads and homes in Sao Paulo state
01:14
Storm Otto: Almost 2,000 homes still without power in the UK
00:38
King Charles III co-authors children's book on climate change
00:58
Landslides that destroyed New Zealand homes captured in aerial footage
07:30
What is renewable energy? | Decomplicated
00:35
BP announces record annual profits of £23bn
Culture
00:47
Ed Sheeran launches his own Tingly Ted's hot sauce
00:43
'Whatever, I'll be dead': JK Rowling brushes off concerns over legacy
00:22
Netflix reveals Michelle Keegan to star in Harlan Coben adaptation
01:59
Man with world's longest tongue paints Holly and Phil on This Morning
01:03
Paul Mescal speaks fluent Irish while praising Bafta-nominated film
01:30
All Quiet on the Western Front breaks Baftas foreign film record
00:26
JK Rowling says she 'never set out to upset anyone' in podcast trailer
00:30
BBC edits out moment Carey Mulligan incorrectly named Baftas winner
Lifestyle
01:03
Pygmy hippo moves into new home at London Zoo
00:26
Dippy the diplodocus: Dinosaur skeleton assembled at Coventry museum
00:45
Moment elk rescued by firefighters after falling into icy pond
01:17
Woman's eyelid movements linked to her jaw in extremely rare condition
00:47
Pancake Day: Does the air fryer 'hack' really work?
00:35
Comedian claims he was nearly 'arrested' at event hosted by Meghan
00:52
Moment cheeky sheep uses head to free herself from enclosure
00:31
Four-foot alligator nicknamed 'Godzilla' found in Brooklyn park
AlUla


01:51
Gérard Mestrallet on the challenges of bringing infrastructure to the region of AlUla
02:07
Sir George Iacobescu, chairman of the Canary Wharf Group on the investment into the historic region of AlUla
02:00
Oliver Ripley of sustainable hotel group Habitas talks about how AlUla challenged his preconceptions of Saudi Arabia
02:09
Thomas Kaplan of wild cat conservation charity Panthera on the mission to save the Arabian Leopard
01:00:15
How AlUla's sustainability plan will stand the test of time – webinar
02:13
Discover AlUla: The Journey Through Time
01:55
AlUla Oasis View Trail
00:58
Stargazing Experience
Saudi Green Initiative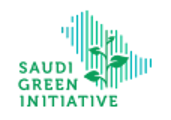 01:16
Saudi government doesn't 'pay lip service' on climate action
00:36
SGI 'seems like a nest of harmony', journalist says
00:48
SGI ambitions are 'extremely high', says Saudi climate envoy
01:08
Saudi Green Initiative aims to 'not just preserve, but create'
01:12
Expert explains how 'blended finance' can help achieve net zero
01:23
SGI can be a 'catalyst' for Saudi Arabia, head of SABB says
01:24
Kaust professor 'inspired' by Saudi efforts to save coral reefs
Live
Watch in full: Day two of the Saudi Green Initiative Forum
Source: Read Full Article